4 Chapter Books on the Majestic Tiger
posted by Divya , July 28, 2019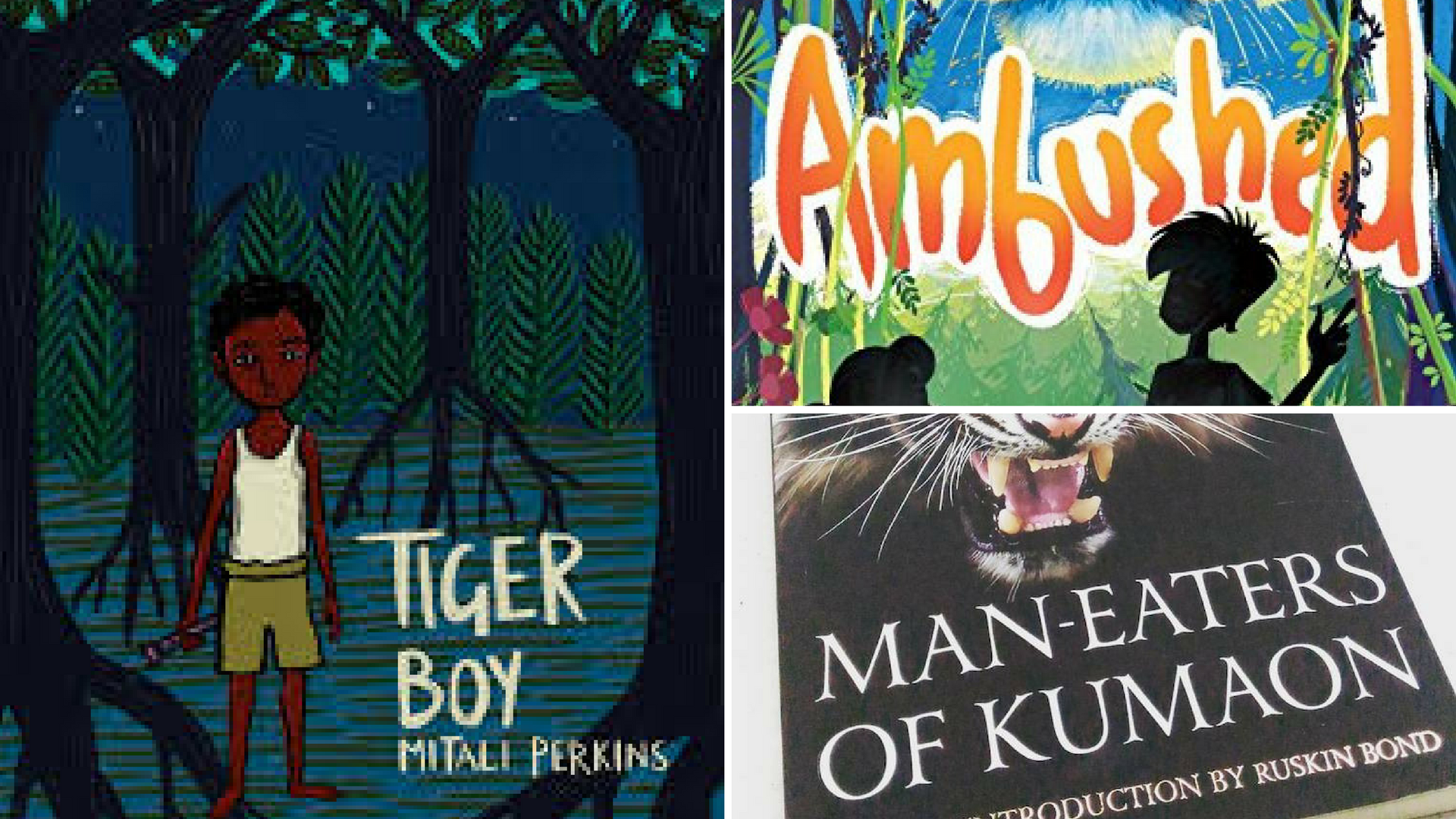 We have 3 chapter books on Tigers that have won awards and won our approval!
Tiger Boy (Winner of the South Asian Book Award)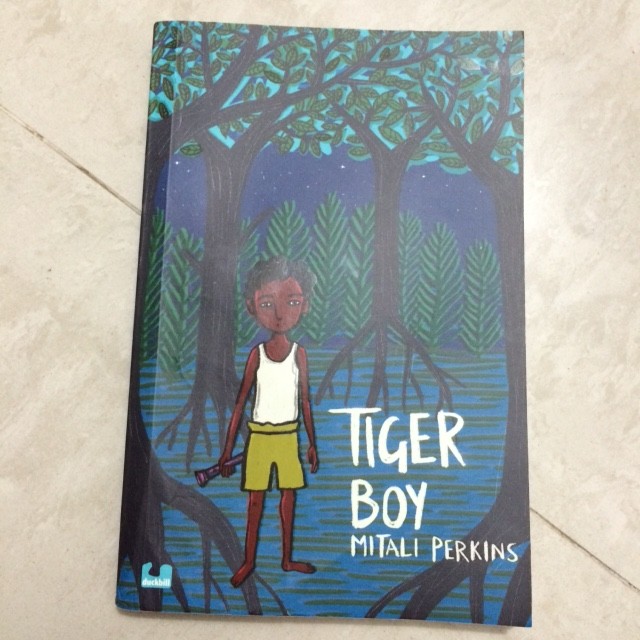 It's only once a while that you get a book that manages to create a lump in your throat and at the same time makes you read as fast as you can because you want to know what happens next? Neel is a class 5 student who lives in the Sundarbans. He loves his life with his elder sister Rupa, his parents and his best friend Ajay. He gets to hear about a tiger cub which has been separated from its mother and sibling. Mr. Gupta, who has come into the village and has been involved in illegal activities, has promised a reward for whoever gives him the tiger cub. Neel knows that Gupta will not let the cub live. Neel wants to find and save the cub.

Read the Full Review

Buy Now: Toka Shop | Amazon India
Ambushed - A Girls' Adventures in Tigerland!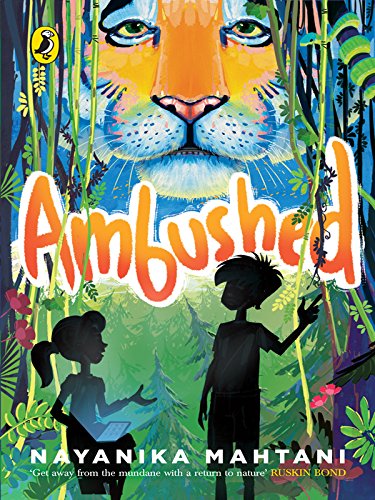 It's a story about a 10-year-old girl Tara who is, of course, a gadget geek like most of today's kids. She thinks that it is unfortunate that she has to spend her summer vacation in one of the tiger reserves in the Himalayan foothills where "Nothing Ever Happens". But somethings do happen. She meets a mysterious kid Satya and the story is all about their adventures. Tara gets caught by a gang of poachers but she escapes. Satya and she then set out to save the tigress and her cubs. Did they save the tigress? What all do they encounter? Will they be able to break the poachers' network and plan? Read the book to know the details...

Read the Full Review

Buy Now: Amazon USA | Amazon India
The Man-Eaters of Kumaon


Jim Corbett, a hunter, who turned into a conservationist and also played a stellar role in setting up of a protected National Park for tigers, is an excellent narrator. These tales, of his encounters with Man-Eaters - tigers and leopards, take you to a bygone era. The descriptions of the jungles of Kumaon and Garhwal have always mesmerised me. Corbett describes the landscape, the forests and the fauna so well, that the whole scene is up in front of you, it's like you are trailing the Man-Eater.

Read the Full Review

Buy Now: Amazon USA | Amazon India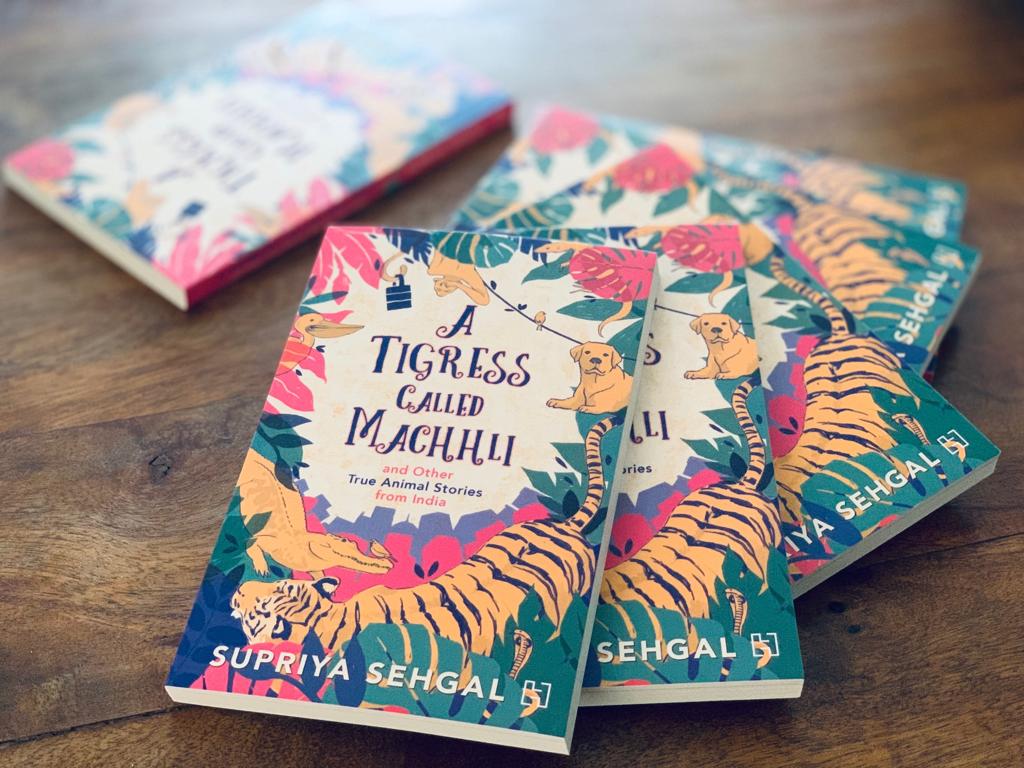 Absolutely brilliant from cover to cover, A Tigress Called Machhli by Supriya Sehgal is a collection of fascinating stories about the author's adventures with animals during her work as a travel journalist! Don't miss the titular story of Machhli, the famous tigress of Ranthambore who took down a 14-foot crocodile in a lengthy battle, culminating in an epic move that wins Machhli the title 'Crocodile Hunter.' This is a book we highly recommend!
Buy this book now!