A travel journalist's brilliant new book of animal adventures!
posted by Toka Box Editorial Team , June 11, 2019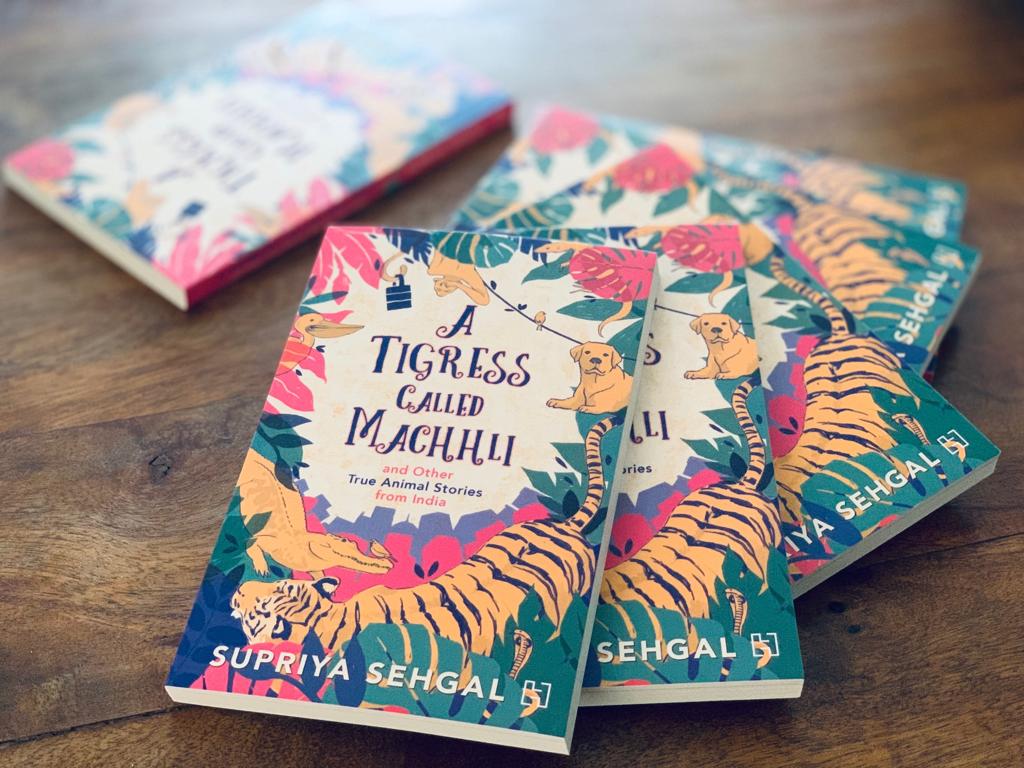 Absolutely brilliant from cover to cover, A Tigress Called Machhli by Supriya Sehgal is a collection of fascinating stories about the author's adventures with animals during her work as a travel journalist!

The titular story in A Tigress Called Machhli by Supriya Sehgal narrates a formidable scene -- Machhli, the famous tigress of Ranthambore, takes down a 14-foot crocodile and the battle lasts for hours, culminating in an epic move that wins Machhli the title 'Crocodile Hunter.' This isn't the only title Macchli earned during her lifetime. She was also one of the most photographed animals in India and her huge popularity among wildlife lovers and photographers led to tourism revenue of $100 million in Ranthambore. This earned her a lifetime achievement award from the government!

These are precisely the narrative arcs that make A Tigress Called Machhli, published by Hachette, such an absolute pleasure to read. Every chapter in A Tigress Called Machhli is about an unusual and enchanting real-life story about an animal. We were stunned, for instance, to read about the Ananthapura Lake Temple in Kasargod, Kerala, being home to a temple pet of a very different nature -- a vegetarian crocodile named Babiya, a gentle animal whom the priests view as a divine caretaker of the temple. They even swim in the pond with her and when they do, she shyly swims away from them because she doesn't want to disturb them. Bet you didn't see that coming!

Every chapter is full of surprises and what we love about the book is that it narrates these incidents with so much charm and narrative flair that you can't stop reading at all! Every chapter has little sections that encourage the reader to travel outside the book for a bit and find out more about an animal, a village, or even find out more about a famous wildlife personality! We love that the main focus is on the story and that these facts are presented as perfect companion pieces.

The diversity of the stories really draws you in. We loved the story about Dr. Prakash Amte and his wife Dr. Mandakini Amte, who have turned their home in Hemalkasa into a sanctuary for all kinds of animals, from peacocks and crocodiles to black bucks and common palm civets. This chapter, for example, clearly mentions the Government of India's Wildlife (Protection) Act, 1972, which deems it illegal to capture and keep wild animals at home. "What the Amtes do is very different. He protects animals who are sick or abandoned and cannot survive in the jungle on their own."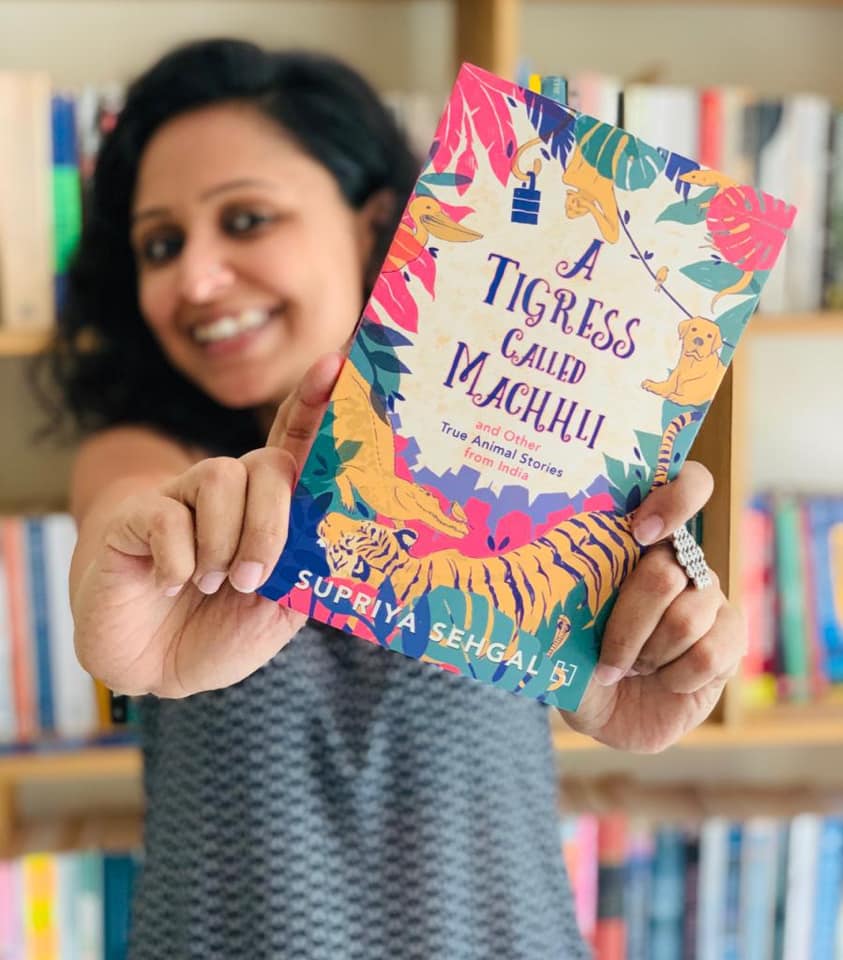 Photo credit: Supriya Sehgal
Military mules, tigons and canine hotel employees!
Each story begins on such an unexpected note and the descriptions are stunning. Your children will be able to paint many a visual picture of all the places described here, and we can attribute that to the author's expertise as a travel journalist. 'The Jackals of Kalo Dungar' is a chapter about the Dattatreya temple on top of the Kalo Dungar Black Hill in the Rann of Kutch. This temple makes sugary prasad every evening for some very special guests! Any guesses as to which animal I am talking about? The chapter doesn't launch into the story directly but begins by describing the stunning seasonal salt marsh that is the Rann of Katch, "a vast carpet of flat, white cracked earth."

Our hearts overflowed with love on reading 'The Military Mule,' about a mule in the Indian army who is captured by the Pakistani army but does something pretty incredible! The author writes about how she never knew that there is a division in the army that is made up of khachars or mules! She even tells us to go visit the army canteen in Delhi that is named after this very famous mule!
The chapter on the 'tigon' (a mix between a tiger and a lion!) took us completely by surprise too but what we absolutely loved about the stories is that they occasionally stray away from the jungle and wander into cities and towns! The author narrates her experiences with the rescue dogs that are, in a sense, 'employees' of the Lemon Tree hotels across India! The dogs received very interesting designations -- Sparky was the vice chairdog and senior food critic. This story is packed with so many delightful animal characters and anecdotes that you will want to travel to each and every Lemon Tree hotel in the country!

The story about the Kaziranga National Park receiving a very remarkable phone call from the Centre for Wildlife Rehabilitation and Conservation (CWRC) is quite thrilling. There were two leopard cubs dropped off at the CWRC because their mother had been killed by a poacher. There was something different about the cubs. They turned out to be a very rare species called clouded leopards! These two cubs went on to live in the animal welfare center but the process of letting them back into the jungle when they were older and the 'collaring' process is very fascinating to read!
Supriya Sehgal is a truly gifted children's writer who makes every little detail come alive with her prose. What we love about the book is that it so subtly blends many sensibilities and interests. For instance, children who don't particularly have a passion for animal books will love this book too. Kids who only read fiction will gladly switch genres to find out what happens next in this book! It will also make a beautiful book for children transitioning to chapter books.

Many children's books that mine history, mythology, and facts, do so in very predictable ways. This book is different and truly special because it puts everything together so seamlessly and makes every figure, fact, myth, and anomaly come alive through its absolutely brilliant storytelling. We cannot recommend it enough!

Cover photo: Supriya Sehgal


Buy this book now!