The Toka Box Top South Asian Books of 2020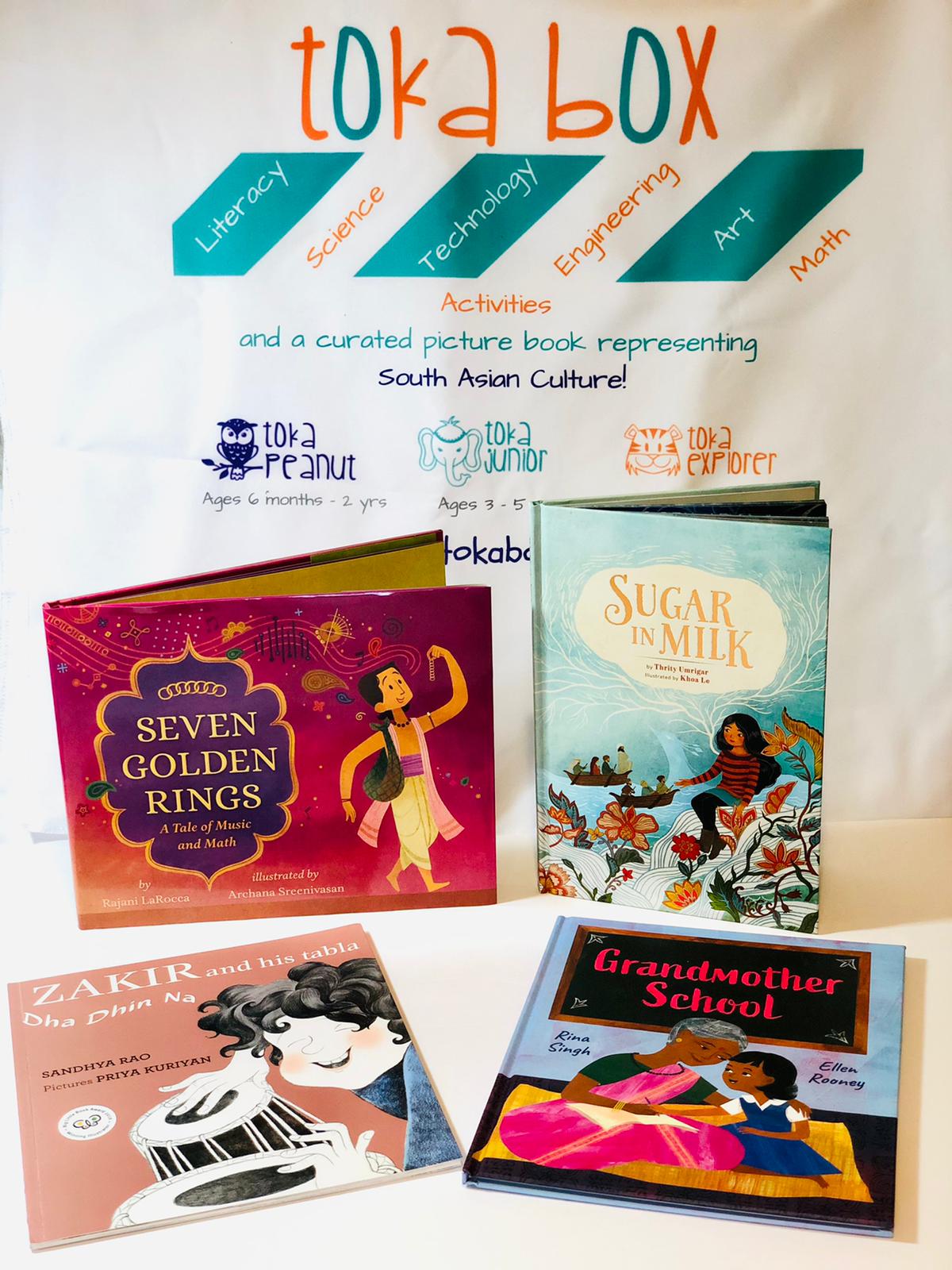 To celebrate the best in South Asian Fiction children, we present the Toka Box Top South Asian Children's Books of 2020!
Every year, we release our pick of the best South Asian books released during the preceding year. As we all know, 2020 was unprecedented in terms of the changes it brought and the impact that it had on all our lives. We did see an outpouring of online sessions and interactions with authors and illustrators on Zoom and Instagram. Even though we were socially distancing, we found more ways to be connected!
This year, we see some familiar names but many new names in children's literature. We found some brilliant chapter book writers and some interesting non-fiction books. In fact, one of our chapter book picks is a collection of short stories! We are excited about introducing our children to different genres, all with the same familiarity and sense of connection that a South Asian book brings with its many pages, filled with pictures of boys and girls who look just like our children.


How we chose the books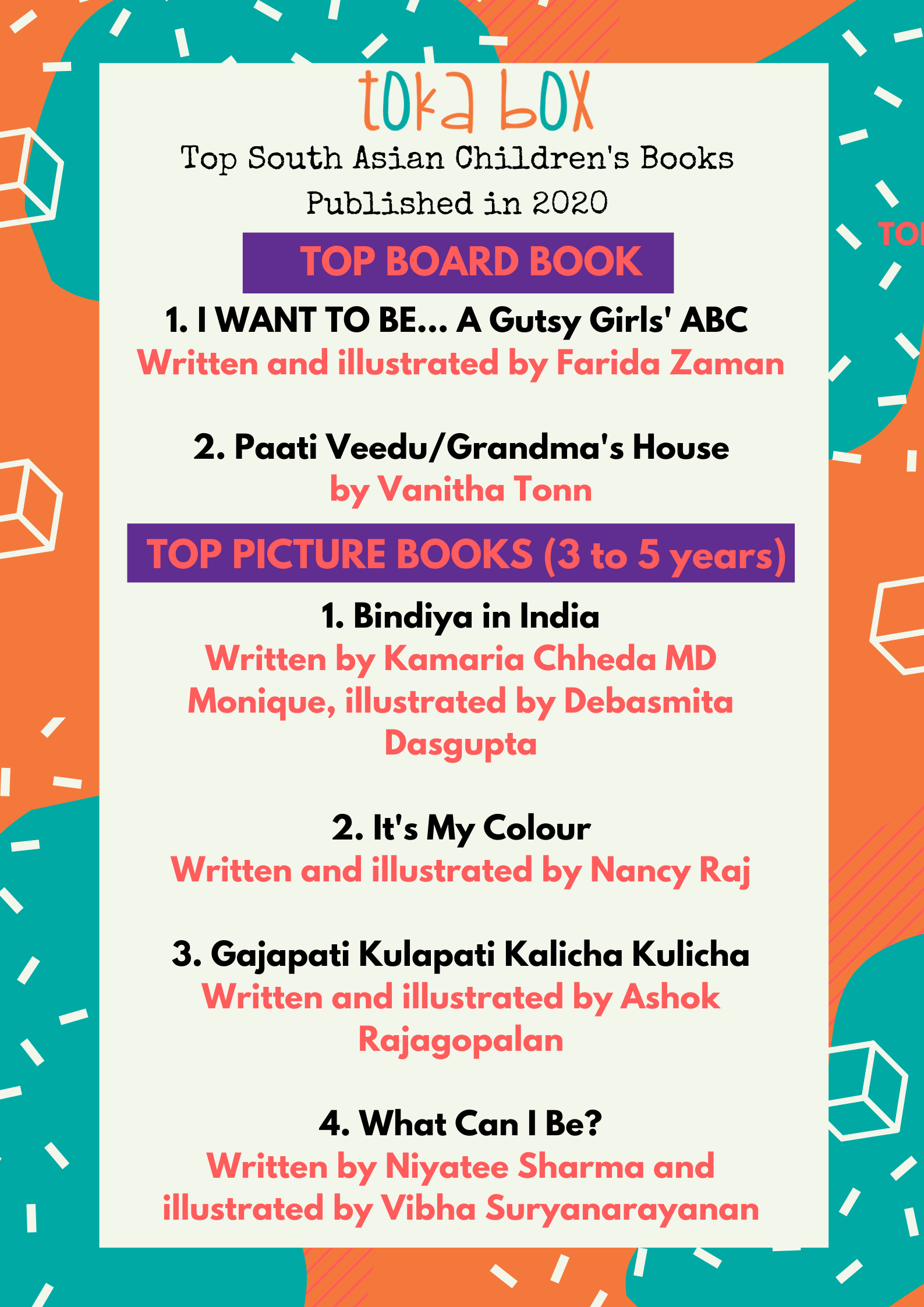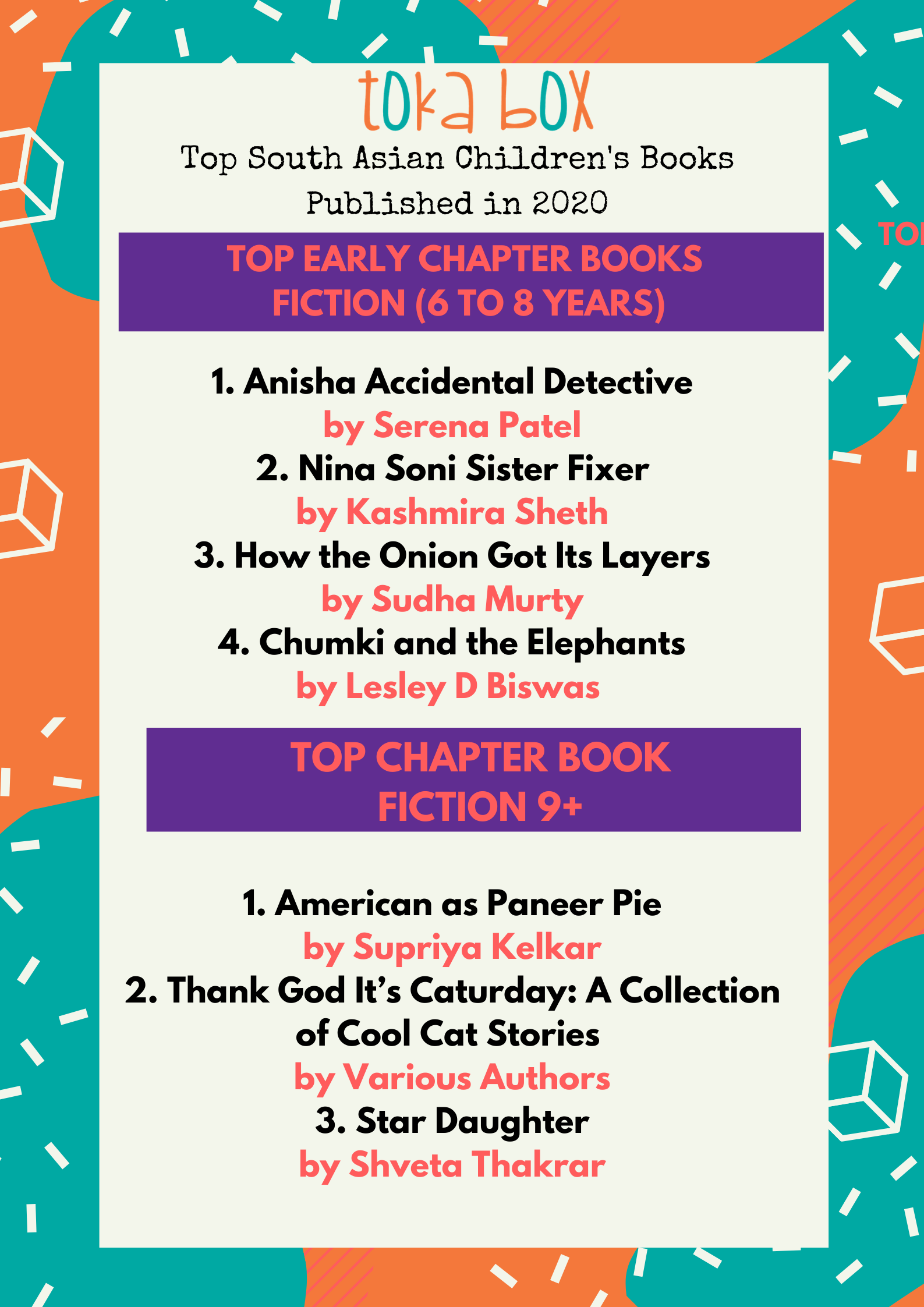 This year, we tried to cast a wider net than we did in 2019. We read all kinds of books by different authors. We actively sought new voices in children's literature. We discussed books that echoed our own beliefs as an organization. We sought books that highlighted the South Asian experience. We also took into account how children connected with the book.
We also divided our list into more categories. This is a good sign because it means that there is so much more to pick and choose from, and we are glad that the chapter book format is really growing so significantly.
On February 19, 20, and 21, we will have an online literature festival featuring a few of our winners and honor book authors/illustrators. Subscribe to our newsletter to get updates as and when we announce the events!
WANT TO CARRY THE TOP SOUTH ASIAN BOOKS WHEREVER YOU GO?

Download the list!

Best Board Books of 2020
WINNER: Gutsy Girl by Farida Zaman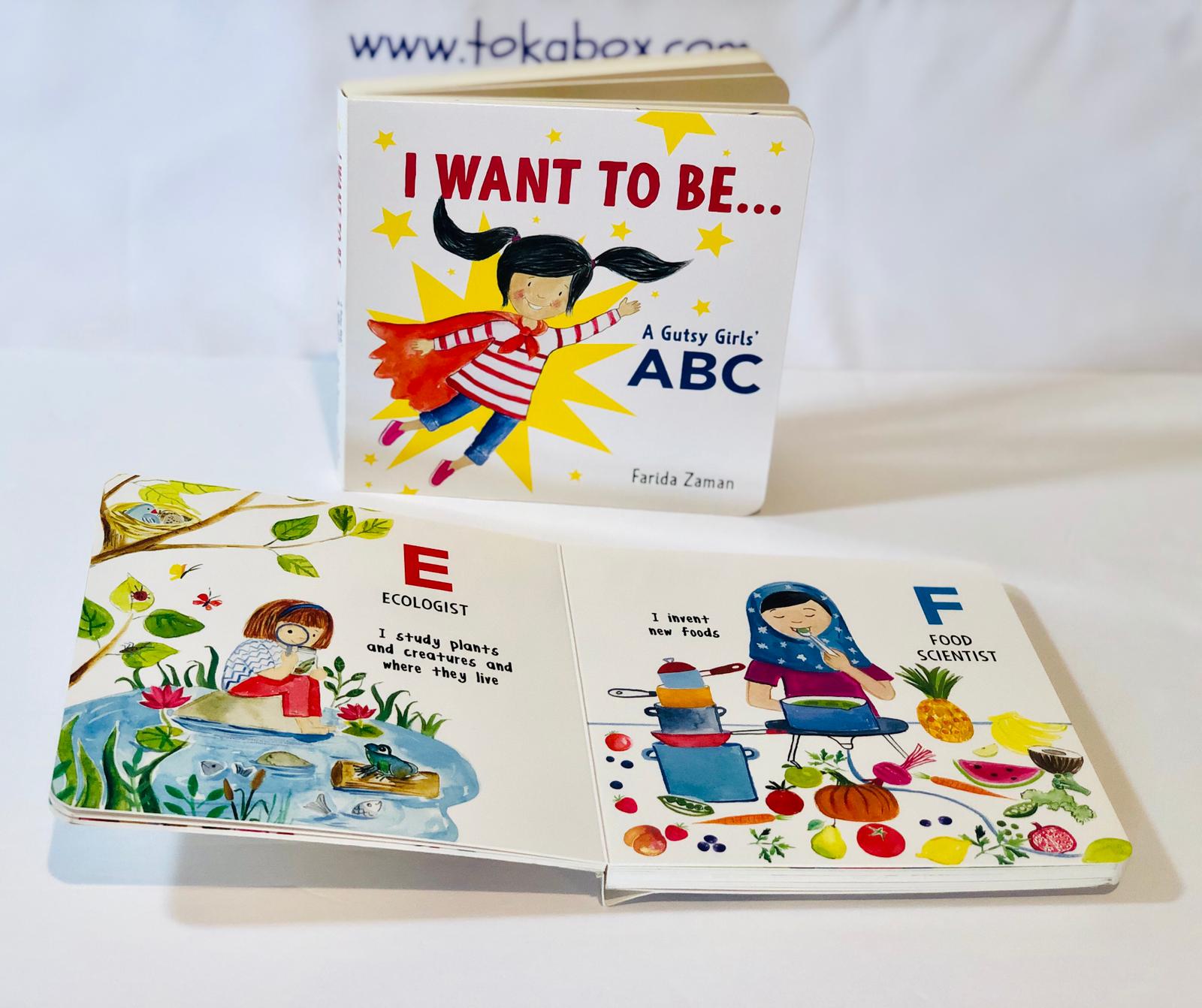 I WANT TO BE... A Gutsy Girls' ABC by Farida Zaman is an alphabet of possibilities for every little girl—fun, unusual, and a bit quirky! We absolutely loved the book! In fact, my 9 year old insisted that she would be the first to read it. The book is about everything gutsy girls can grow up to be. From A to Z. We were most curious about what X and Z could be!⠀

Farida Zaman is a Toronto-based illustrator, author, and educator known for her upbeat, bright friendly yet sophisticated and whimsical style. Her work is often female-focused with style, color, and culture. Her cheerful illustrations in this book just brought a smile to our faces.⠀
⠀
This is what it feels like to have the whole world waiting for you when you grow up! The book features a diverse cast of little girls - our favorite part! I believe this is the America my daughter is growing up in! ⠀
⠀

HONOR BOARD BOOK: Paati Veedu/Grandma's House by Vanitha Tonn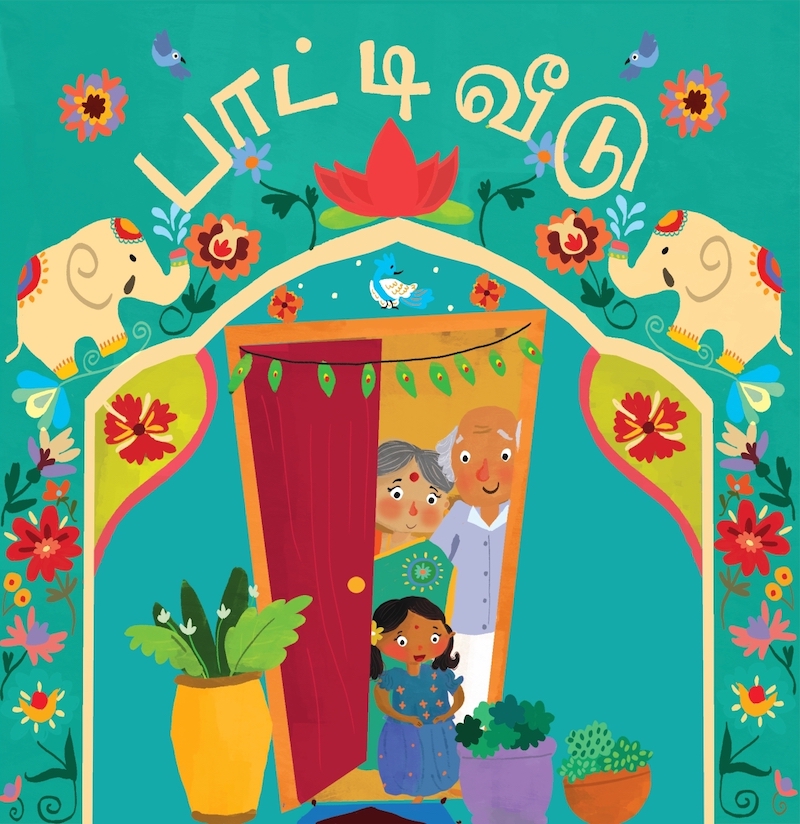 Written by Australia-based writer Vanitha Tonn, this beautiful and gorgeously illustrated board book is written in Tamil! We loved the premise - a visit to paati's house, the memory-making, the little details. A great addition to your baby's library!

Vanitha loves visiting her grandmother's place every weekend. What are her favorite things to do there? Who does she enjoy spending time with? This simple story is a reflection of the author's own childhood memories and depicts the joy an extended family brings into a child's life. This is also a special keepsake book as you can attach a photo of your kids and their grandparents at the back page, creating a lasting memory.
BEST PICTURE BOOKS OF 2020 (AGE 3 - 5)
WINNER: Bindiya in India by Kamaria Chheda MD Monique, illustrated by Debasmita Dasgupta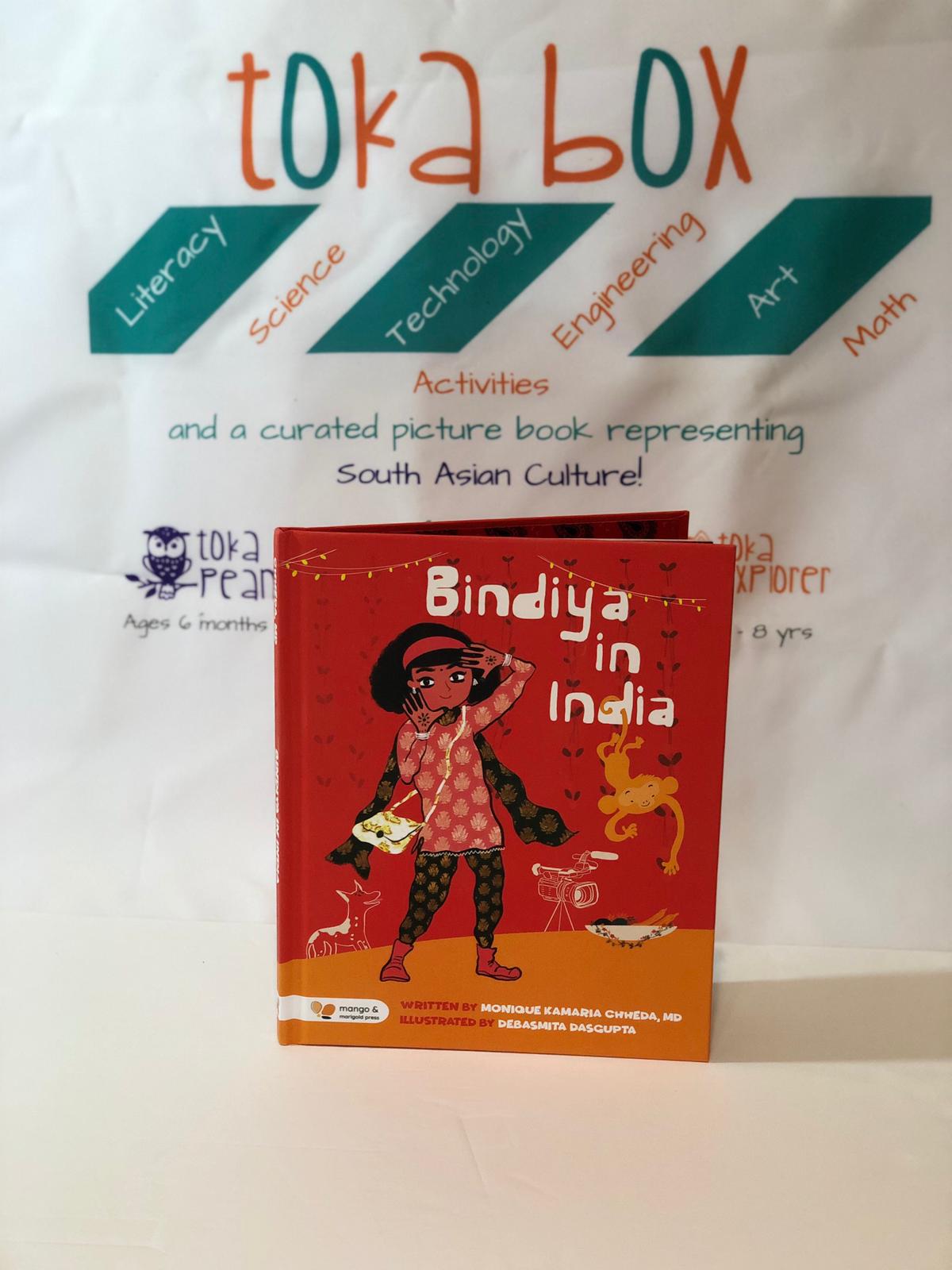 "A nine-year-old girl named Bindiya
Takes her very first trip to India."

This book is full of cadences. The rhymes light up its many picture book joys. The story is about young Bindiya who visits India to attend a wedding. The scene is a familiar one and has been portrayed in picture books many times but something about this book feels refreshing and enjoyable. We love the scenes from the wedding, the holiday in India, the sights and sounds of the country, the people, the cousins, and the entire parivar.

"She follows the dulha on a haathi,
happily going to wed his saathi."
We also love how the author intersperses this book with Hindi words but they strike such a perfect note that it appears as if the English and Hindi words only make perfect sense when together! What's not to love?
HONOR PICTURE BOOK: It's My Colour written and illustrated by Nancy Raj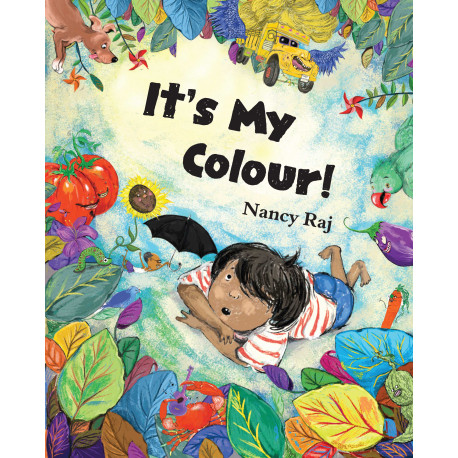 We are absolutely bowled over by the words and pictures in It's My Colour, written and illustrated by Nancy Raj.

Apart from the breathtaking illustrations, the book explores colors in a new and fantastic light. A little boy keeps asking, whose color is red? It's mine, says the tomato. It's mine, insists the crab. Whose color is green? The parrot insists that green is its color. And what's the sun got to do with it all?

This book is filled with possibilities and children will keep asking questions and reveling in the pictures for days. We love the clues and details in the illustrations - the bitter gourd sitting on the sofa, the guitar-playing crab, the grandma's wig and the umbrella. It strikes us that this book has such unusual details and pictures but perfectly plausible in a child's fantastical world!

My daughter's favorite moment? The fish frappe!


HONOR PICTURE BOOK: Gajapati Kalapati Kalicha Kulicha written and illustrated by Ashok Rajagopalan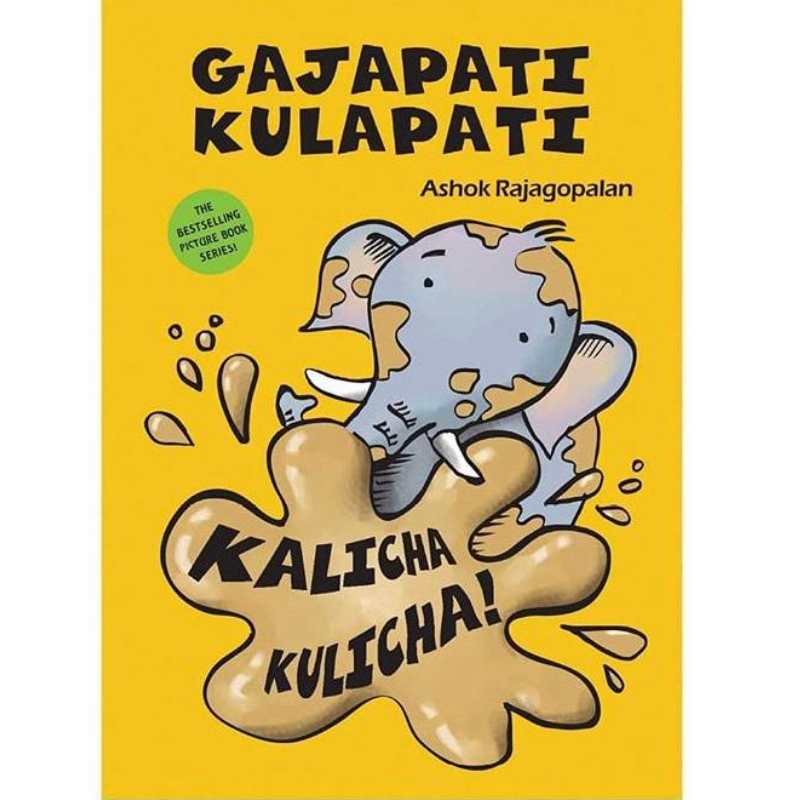 I dare you to read a Gajapati book and not break into a smile. Well, it's time to smile. 2020 may be a chaotic year but Gajapati's back! It's been four years since we saw India's most adorable elephant. This month, Ashok Rajagopalan brings him trumpeting back into our homes with much fanfare and charm!
Gajapati Kulapati Kalicha Kulicha is a story about a big and loveable elephant named Gajapati who lives in a small village with his friends. One day, it is raining and Gajapati is in his shelter, safe and dry. School is declared a holiday so what do all the children do? The children run to play in the mud, their feet making 'kulich' and 'bulich' sounds in the muddy puddles.
Gajapati joins them in the mud and there is chaos everywhere but a happy, puddly, splashy chaos. The children's grandmother declares that they all need a bath but Gajapati doesn't want one, so he disappears. Where does he go? You won't believe where the children find them! We also love that the cow in the book says 'mbaa' instead of 'moo!' The Gajapati books by Ashok Rajagopalan are hugely popular among parents and children!
HONOR PICTURE BOOK: What Can I Be? written by Niyatee Sharma, illustrated by Vibha Suryanarayanan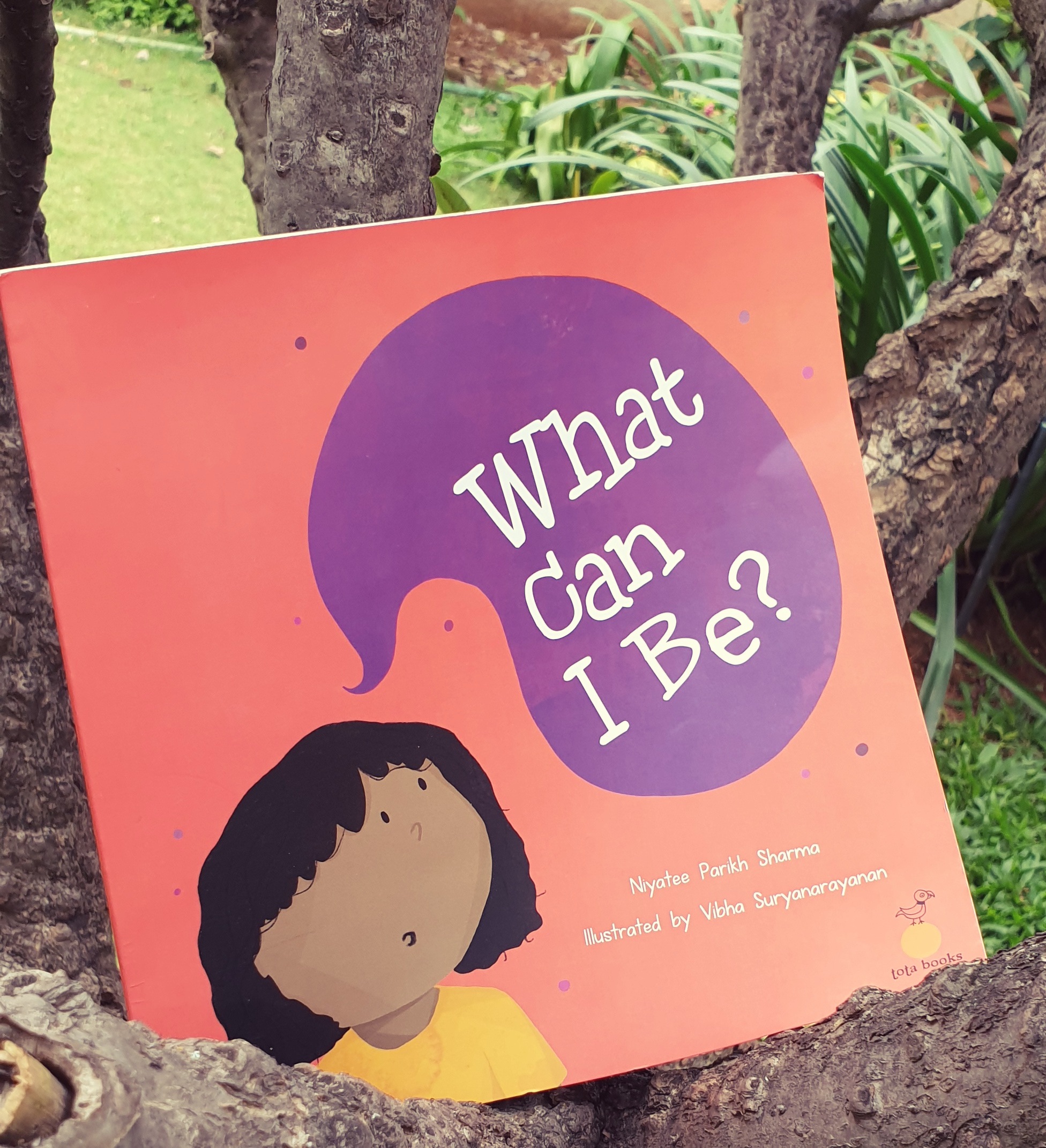 Remember when our parents told us we can do anything we want to do? The life and career messages that we pass on to our children stay with them for life, lifting them up when they face struggles or self-doubt. This beautiful picture book by Niyatee Sharma is about a mother and her daughter who take a nature trail. Every step of the nature trail, they talk about what the child wants to be. The child builds little structures with sticks, a beautiful freeform building that is open-ended and creative. She sees an anthill and her mother tells her she can be an architect and design fine buildings. "Do you know ants are the most amazing architects of nature?" she says. The mother and child pass through trees, ponds, fields and they see all forms of nature.

According to the author, the idea behind the book was to take inspiration and clues from nature about what they can set out to do or achieve with their lives. This really shines through in the book!

It is amazing when a picture book is so much more than just a picture book. We love this book and we think you should get a copy!

BEST PICTURE BOOKS OF 2020 (AGE 6 - 8)
WINNER: Sugar in Milk by Thrity Umrigar, Illustrated by Khoa Le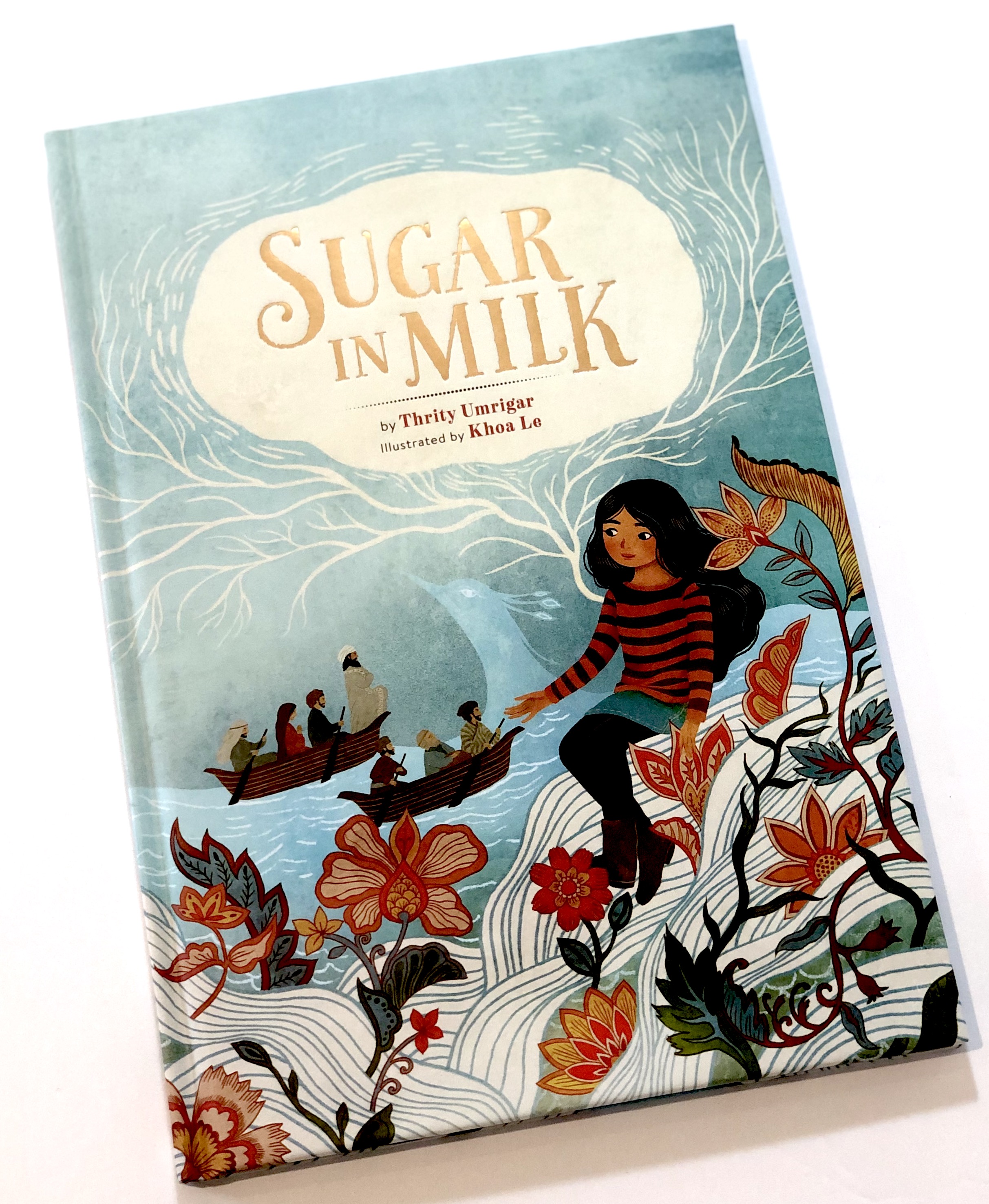 Every decade or so comes a book that is perfect in every sense. It is not just a picture book but a fable, a narrative that imprints so firmly on a young child's mind that it changes the way they look at the world and themselves. The book is about a girl who comes to America to live with her uncle and her aunt. She misses her mother, her father, her family, even though her aunt and uncle are kind to her. One day, her aunt tells her the story of a group of people from Persia who are forced to seek refuge in another land. But the new land's king does not want to let them in because he thinks that their land was too crowded. The king is a wise man and knows that the Persians don't speak their language, so he fills a glass to the brim with milk to signify that their land is already full. An intelligent man from the group of Persians then does something remarkable.

It is stunning to see how Thrity Umrigar connects this beautiful story to the girl, her identity, and everything around her. The books end with, "I looked around me, stopped and then I took another step into the dazzling light of America. Nothing had changed. And yet, everything had."

We love that such books look directly into the heart of our children. This is such a great time for South Asian children's literature!
Buy this book now!

Toka Shop

HONOR PICTURE BOOK: Zakir and his Tabla by Sandhya Rao, Illustrated by Priya Kuriyan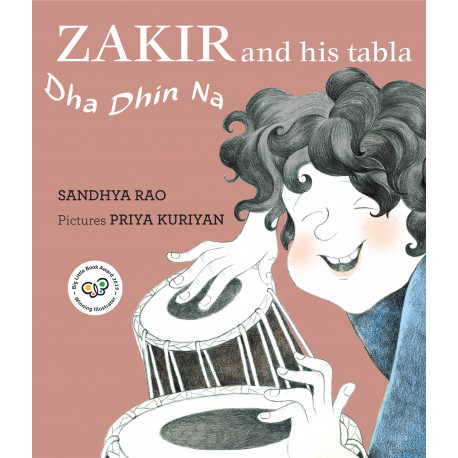 When one of the greatest children's writers in India writes about one of the greatest musicians in India and you have one of India's most celebrated artists illustrate the book, then you simply HAVE to pick up that book!
Sandhya Rao, an award-winning children's author joins forces with the amazing Priya Kuriyan to bring you a spectacular picture book, Zakir and His Tabla: Dha Dhin Na.

The book starts with Zakir's birth. Zakir's mother asks Zakir's father to whisper prayers into the newborn's ears but instead, Ustad Allarakha Rakha whispers tabla bols into his son's ears! Indeed, Zakir's life is all about the rhythm that possesses him right from his childhood. He loves drumming with his fingers on vessels, pots, pans, and everything he can get his hands on. He overturns his plate, spills food but he just cannot get the rhythm out of his fingers.

His father asks him, do you want to learn the tabla? Zakir says yes! We absolutely love how the book depicts Zakir's precious moments with his father. During another incident, he breaks his fingers playing cricket and his father is upset but when little Zakir's eyes fill with tears, Ustad Allarakha hugs him and buys him a plate of dahi batata puri! Zakir loves playing the tabla. He would get up at 3 am and learn from his father. They would perform together, improvise and truly collaborate on some occasions. Zakir would then go to school, come back, play cricket and then play the tabla again!

The best part of the book is the rhythm and the bols that pulsate through the story. My daughter says, "this book is a treat! I can read it again and again!"


HONOR PICTURE BOOK: Grandmother School by Rina Singh, Illustrated by Ellen Rooney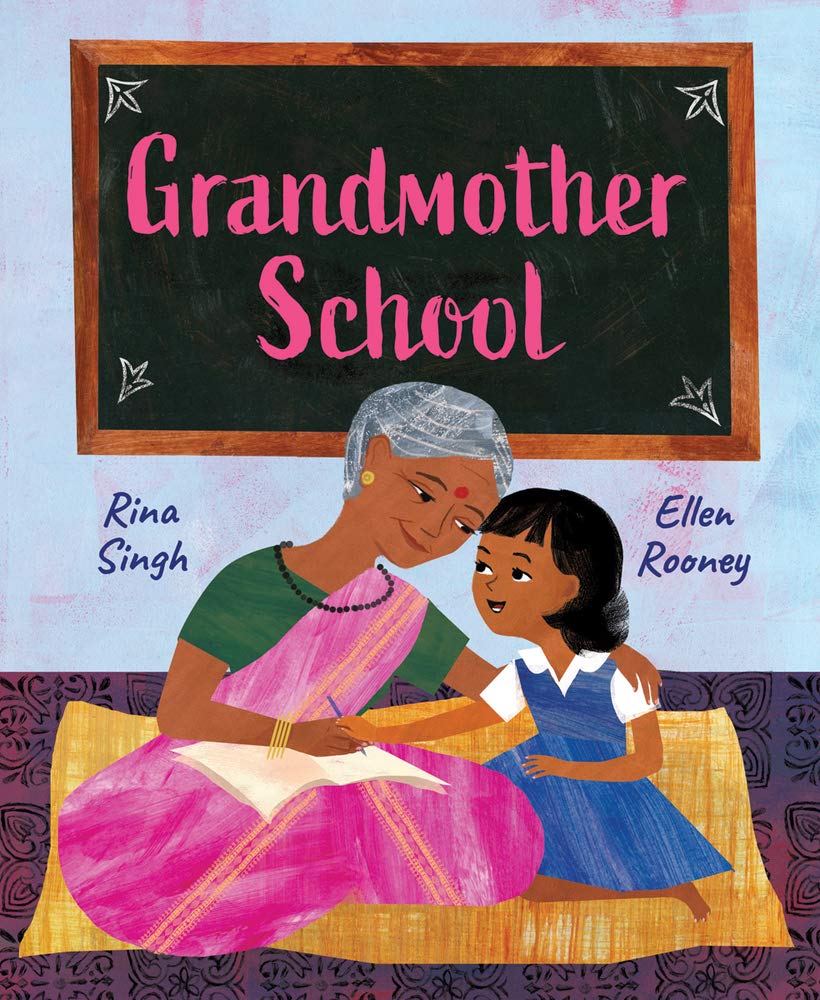 The book tells the true story of a community of grandmothers in India, courageously fighting the shame of illiteracy and subsequently affirming the life-changing power of education. Every morning, a young girl walks her grandmother to the Aajibaichi Shala, the school that was built for the grandmothers in her village to have a place to learn to read and write.
The narrator beams with pride as she drops her grandmother off with the other aajis to practice the alphabet and learn simple arithmetic. A moving story about family, women and the power of education, when Aaji learns to spell her name, you'll want to dance along with her!
Buy this book now!

Toka Shop
Seven Golden Rings by Rajani LaRocca, Illustrated by Archana Sreenivasan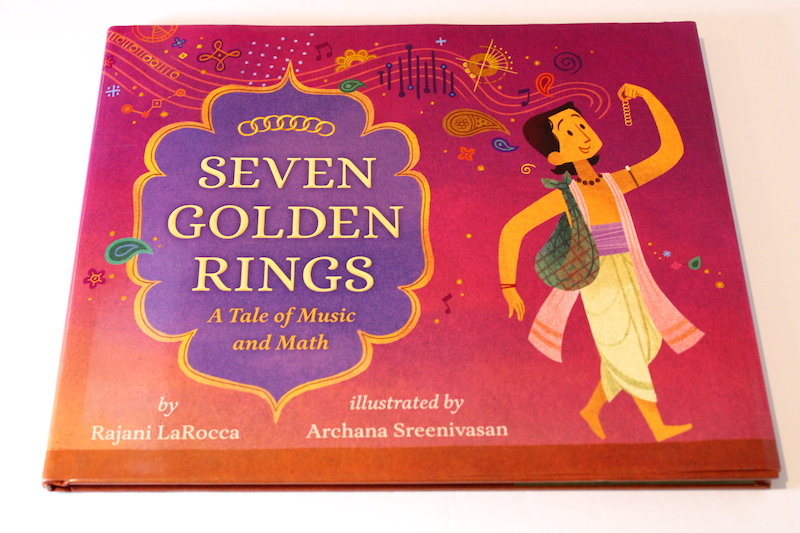 Written by Rajani Narasimhan LaRocca, this book is about an Indian boy who untangles a mathematical conundrum to win a place at the Rajah's court. Bhagat carries his family's entire fortune--a single coin and a chain of seven golden rings--to pay for his lodging. But when the innkeeper demands one ring per night, and every link snipped costs one coin, how can Bhagat both break the chain and avoid overpaying? His inventive solution points the way to an unexpected triumph and offers readers a friendly lesson in binary numbers--the root of all computing. The illustrations by Archana Sreenivasan are stunning!
Buy this book now!

Toka Shop
BEST ILLUSTRATION
Sugar in Milk illustrated by Khoa Le
Sugar in Milk is a book that awakens many ideas in a child and the illustration is an astounding example of the power of illustrating such magnificent words and ideas. We love the symbolism, the emotions that these pictures evoke, and our love for our land. It is profound when illustrations evoke these feelings in our children.


TOP EARLY CHAPTER BOOK 6-8 YEARS
Anisha Accidental Detective by Serena Patel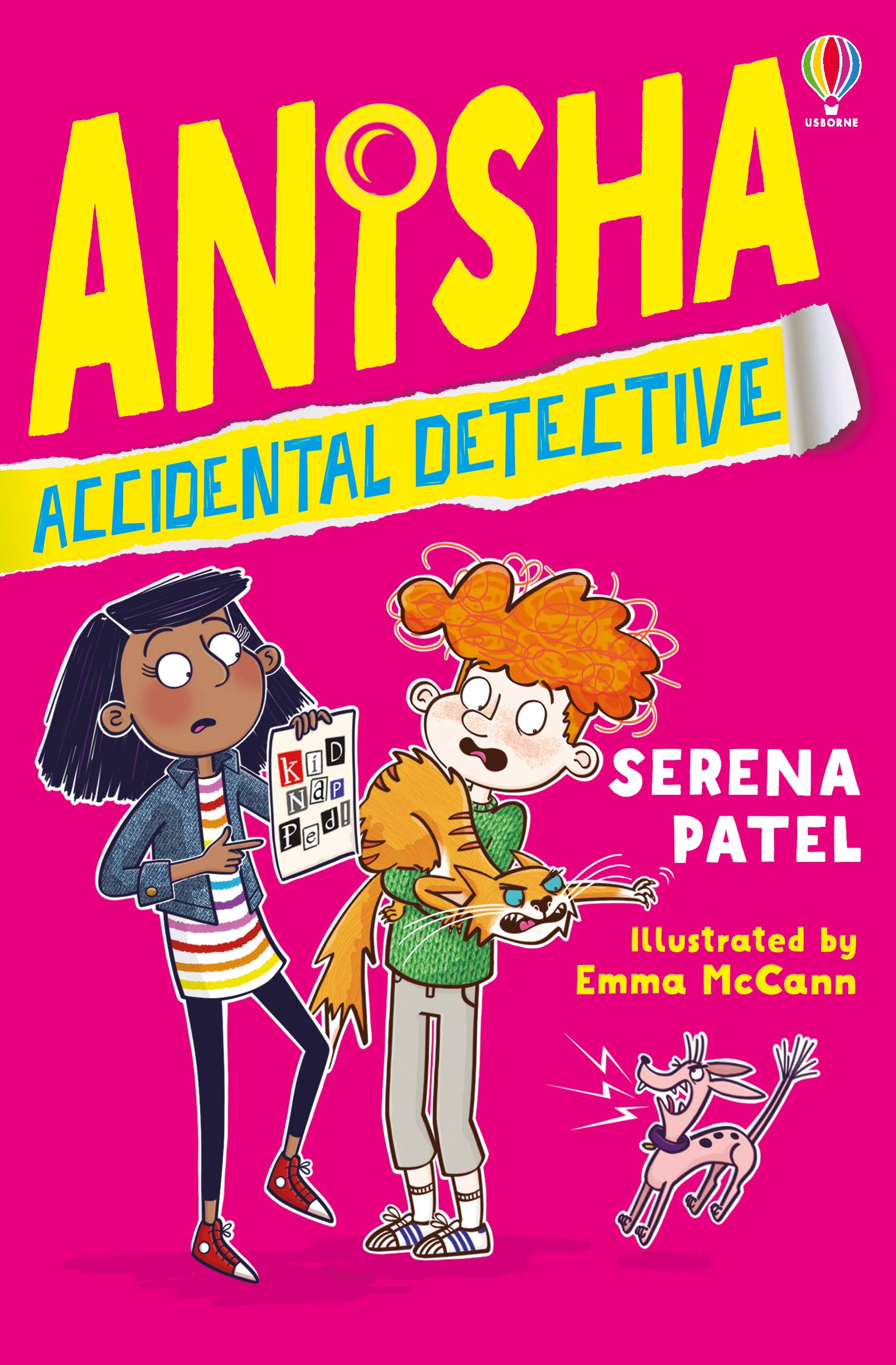 Anisha is all set to be a bridesmaid at Aunty Bindi's wedding...until a secret ransom note arrives. Bindi's groom has been kidnapped and will only be released IF THE WEDDING IS CALLED OFF! We love this book's no-nonsense, logical and kind-hearted heroine who lives in Birmingham, has an awesome granny and loves getting to the bottom of mysteries. A lover of math and all things STEM, the Anisha books are smartly written and riveting from start to finish. My daughter read it in one go! We love the fun turns of phrases and the engaging writing style that Serena Patel employs. The plot is exciting, has a wonderful pace and we love how all the characters are described and fleshed out so beautifully.

Serena Patel is able to get into the skin of an independent-spirited adolescent and we love that. This book has a thrilling adventure at its core but is also endearing and funny. We love the Anisha series and we cannot wait for the third book!
Nina Soni Sister Fixer by Kashmira Sheth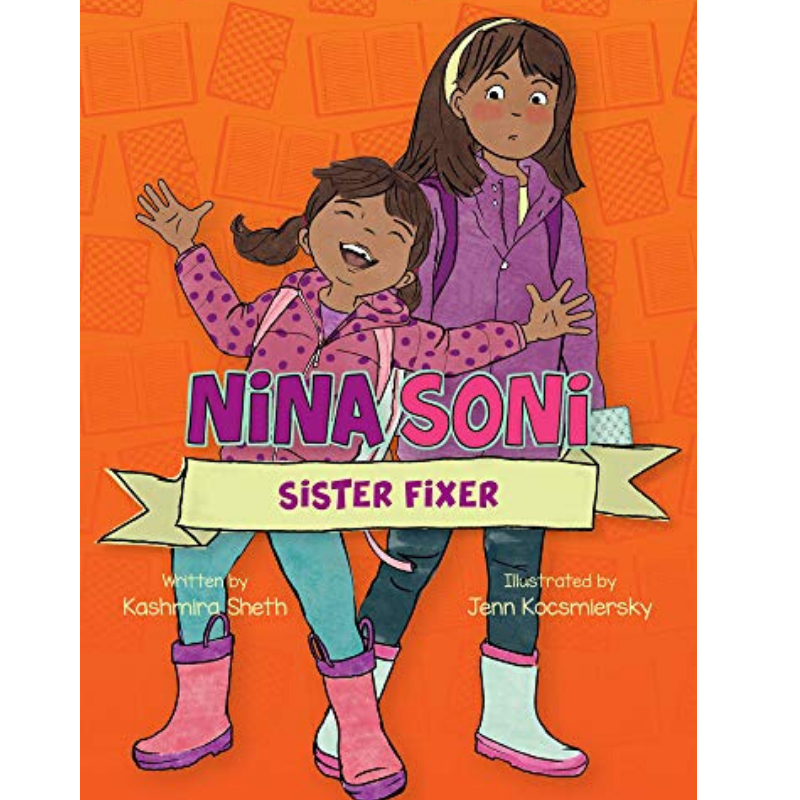 "Nina Soni is fun and teaches you that you cannot change the way a person is. She wants to fix her sister and in the end she finds out that nobody can change how a person is. Nina likes making lists and if somebody told her to stop, it will be hard for her to stop. And it's the same with her sister. Her sister likes to sing and it is who she is. I also liked that Nina is the same age as me and Indian American like me." That's what my daughter had to say about this marvelous book by Kashmira Sheth.
This is the second title in the humorous Nina Soni series featuring a charming, distractible Indian-American girl and her family and friends.
A long rainy stretch during spring break has Nina restless and hungry for a new project and aggravated with little sister Kavita's embarrassing behavior. A fresh pile of dirt just delivered to the neighbor's house for a landscaping project ends up being too tempting to resist. Can Nina fix Kavita and create something amazing at the same time?
How the Onion Got its Layers by Sudha Murty
Oh, how we love a Sudha Murty book! How the Onion Got its Layers is a fascinating story about a girl named Beena. Before Beena is born, Beena's parents ask the forest goddess for a boon - they want a child. The forest goddess grants them the wish but has one condition - that the child may be obsessed with clothes. The king and the queen agree but when Beena's love for clothes gets out of hand, Beena takes matters into her hands and goes to seek the forest goddess.
The illustrations are enchanting and lovely. And the real story about how the onion got its many layers.
Chumki and the Elephants by Lesley D Biswas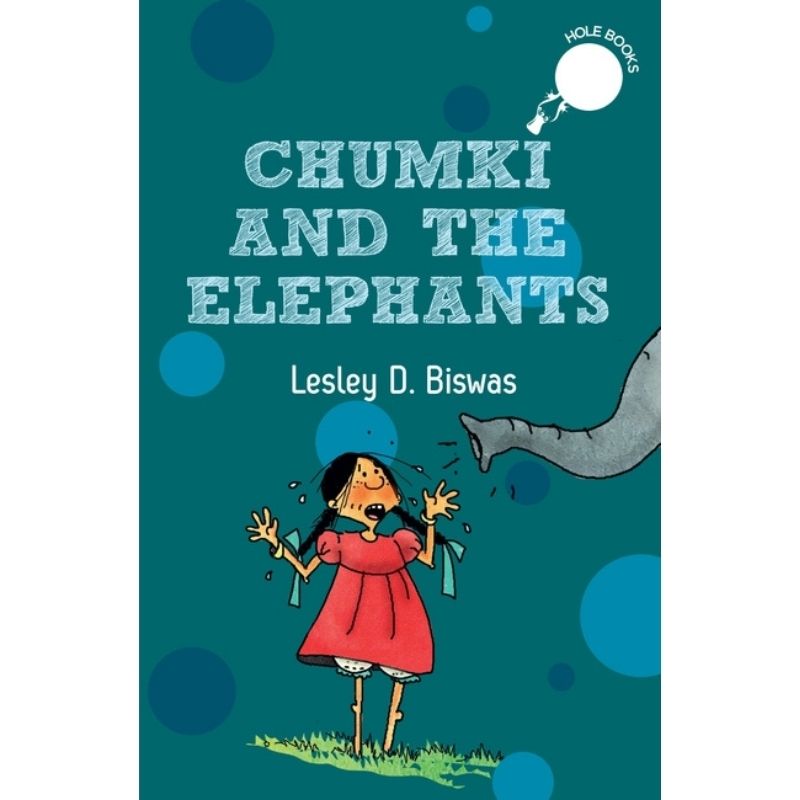 Dadi forgets everything, including Chumki's name. When elephants escape from a nearby reserve, can it be a blessing in disguise and help Dadi remember? We love this funny and well-told tale. We love how beautifully the author depicts village life and its many exciting adventures. This is a perfect introduction to chapter books for very young readers. Newly minted independent readers or children who are transitioning to chapter books will love this book because it is short, simple, sweet and a fabulous read.
TOP CHAPTER BOOK FICTION 9+
American as Paneer Pie by Supriya Kelkar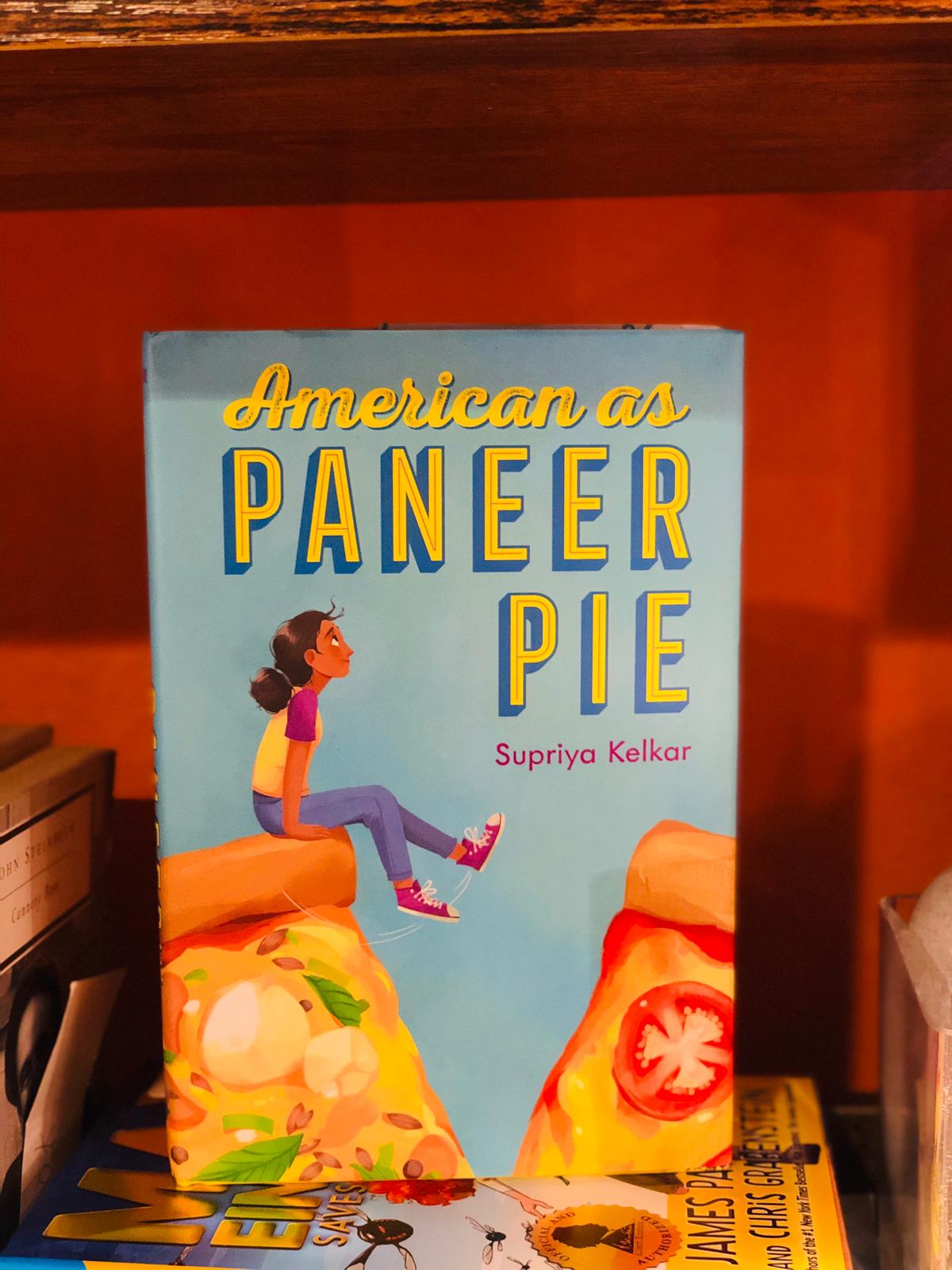 This book just spoke to us and our kids, especially when we are in the aftermath of an important election. We feel like we are living this book so closely.

A lover of Bollywood and Indian food, Lekha has been happy living in her own world and ignores jibes from other kids about her - who she is and where she comes from. Lekha has a brown birthmark shaped like a bindi on her forehead, prompting a boy in school named Liam to call her 'Dot.' From people not getting her name right, to making fun of the food she eats and how she dresses, Lekha tries to keep to herself. She makes it to the super-competitive swim team, much to Liam's chagrin, and his bullying increases. Lekha is okay with dealing with these jibes, until a girl named Avantika moves to town and challenges the status quo in a major way, standing up to bullies. Interestingly, the novel is set against the backdrop of a divisive statewide election and adds so much context to the story.

A book for the 8-12 age group, American as Paneer Pie by Supriya Kelkaris a powerful, engrossing, and wonderful read. It is an important one and children will love reading it and seeing themselves in it. We were delighted to see that so many first-generation Indian Americans when reviewing or talking about the book, really related to the story. The book mirrors the experiences and journeys of so many children like Lekha and Avantika, who love and call this country their home.


Buy this book now!

Thank God It's Caturday: A Collection of Cool Cat Stories by Various Authors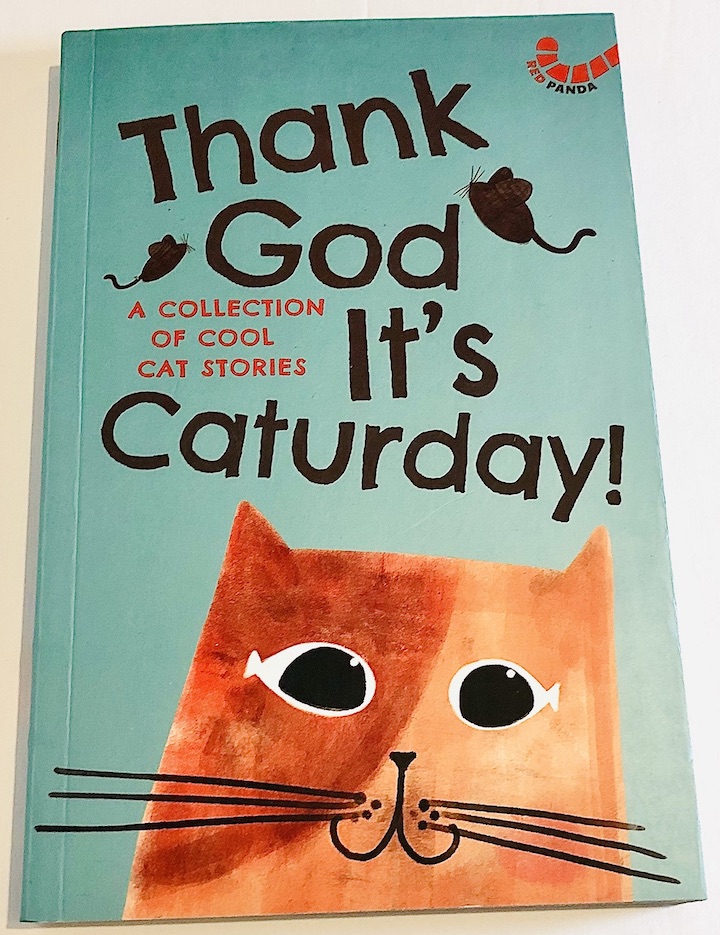 We love cats. Toka Box's in-house cat Sammy is very much his own person, thank you very much, and he heartily approves of Thank God It's Caturday: A Collection of Cool Cat Stories. Published by Red Panda, this is a new collection of fabulous stories that feature cats in different roles.

The book starts with a delightful story, 'Along Came a Wild Thing,' by Lavanya Karthik. Pharaoh Itinramen considers all cats to be 'sneaky and unreliable.' When a rakshasa enters the Pharaoh's kingdom and starts eating the gods, an unlikely person comes to the rescue! We laughed out loud when we read this story and we think it will make a superb read-aloud.

Shabnam Minwalla's 'The Yellow Cat' was also a quick, fun read about the ghost of a yellow cat that is believed to haunt the halls of a school. 'Billo and Her Famous Friends' is partly based on an incident in history. It is narrated by a cat named Billo, who finds herself living with some very famous Indian historical figures! We also loved Vaishali Shroff's lovely story about a cat who finds an unusual friend in a boy named Adi.
There are so many other wonderful stories by famous Indian writers like Neha Singh, Nandini Nayar, Lalita Iyer, Nalini Ramachandran, Nalini Sorensen, Lavanya Karthik and Harshikaa Udasi.

We also love the funny cat puns and jokes that are sprinkled across the book. Our favorite? How is cat food sold? Answer: Purr can!
Buy this book now!
Star Daughter by Shveta Thakrar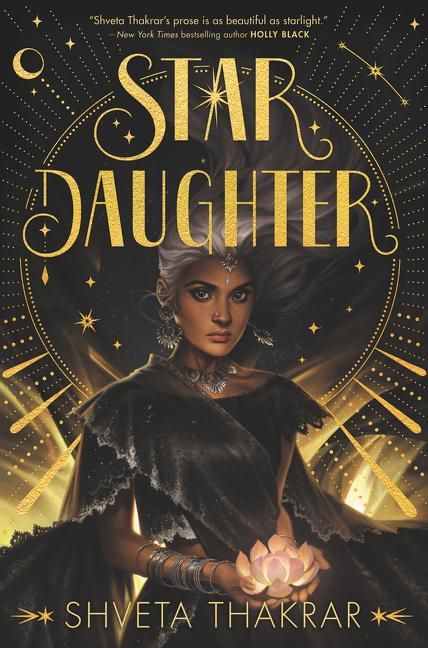 Shveta Thakrar's book, Star Daughter is a luminous, fast-paced YA book that is gorgeously written and perfectly imagined. Thakrar cites Neil Gaiman's Stardust as an inspiration. She says that she wanted to read a similar magical fantasy story about an Indian girl, with love and intrigue thrown into the mix. Don't we all wish that our most beloved heroes and heroines looked and felt like us? This inspired Tharkar to write Star Daughter.

The central character in Star Daughter is a young girl named Sheetal Mistry, who lives in New Jersey with her father and has a secret. Her hair is starlight silver and the stars call out to her, urging her to sing their song. She is the daughter of a star named Charumati, who had to leave Sheetal's human father to protect him.

No one except knows about this secret except Sheetal's father and also her best friend Minal. Slowly things began to happen – she discovers that her boyfriend Dev has a family history that is intertwined with hers. She then discovers that she has to save her father and to do this, she has to travel across the galaxy to visit her mother at the Starry Court. Sheetal finds herself embroiled in a competition in order to save her father's life and to decide the next ruling house of the heavens.

This book has everything a young adult will look for in a book – adventure, magic, fantasy, love, courtly intrigue, matches blazed forth, lost and won among the stars, and a plot that hurtles unstoppably from start to finish. The author takes us through magical night markets, jars that contain portals to different worlds, and finally, the magic of star song and what it means to search for your identity.

TOP CHAPTER BOOKS NON-FICTION
10 Indian Champions Who Are Fighting to Save the Planet by Bijal
Vachharajani and Radha Rangarajan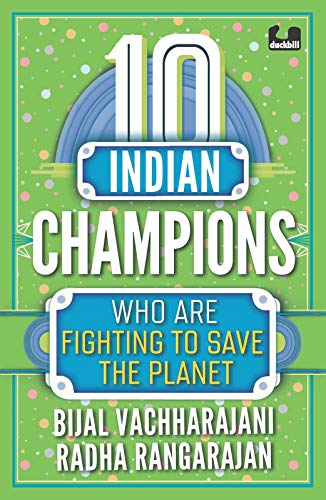 Written by Bijal Vachharajani and Radha Rangarajan, every chapter in this brand new book describes a conservationist in India across various fields, interests, and disciplines. The book begins by describing Romulus as a boy who one day went knocking from door to door in his apartment complex in Mumbai, asking if the neighbors had seen his pet. What sort of pet? It was not a dog, a cat, or any of the usual suspects. It was a python! The neighbors did not seem mollified even when Romulus said that the snake was non-venomous!

From studying coral reefs and leopard ecology to working with indigenous communities to conserve hornbills in Arunachal Pradesh, the heroes of the book really encourage children to look at the variety of projects they can undertake when it comes to environmentalism.
By the way, the book mentions how Romulus Whitaker was introduced to the world of snakes when his mum got him the book The Boys' Book of Snakes when he was four. Children's books can truly change the world!
Buy this book now!
The Incredible History of The Indian Ocean by Sanjeev Sanyal

This is an adaptation of The Ocean of Churn by Sanjeev Sanyal for young readers. We love how these adaptations expose young minds to understand the many mysteries of the oceans. A geographical as well as a historical account of the heritage of our water bodies, children will explore some intriguing questions.
When did the first humans arrive in India and how did they get here?
What are Roman artifacts from hundreds of years ago doing in a town near Puducherry?
How did merchants from Arabia end up near Kochi?

We love the interconnectedness of all these narratives. The book really encourages children to look at their history by unlocking the mysteries of the Indian ocean.