10 Books to Read on World Environment Day
posted by Shweta Sharan, June 03, 2019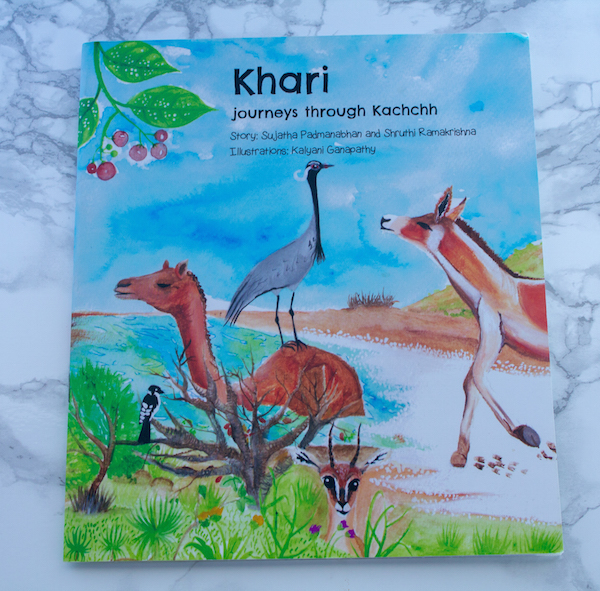 June 5 is World Environment Day and we give you 9 beautiful children's books to read on the earth and the environment!
1.Lai Lai the Baby Elephant by Sekhar Dattatri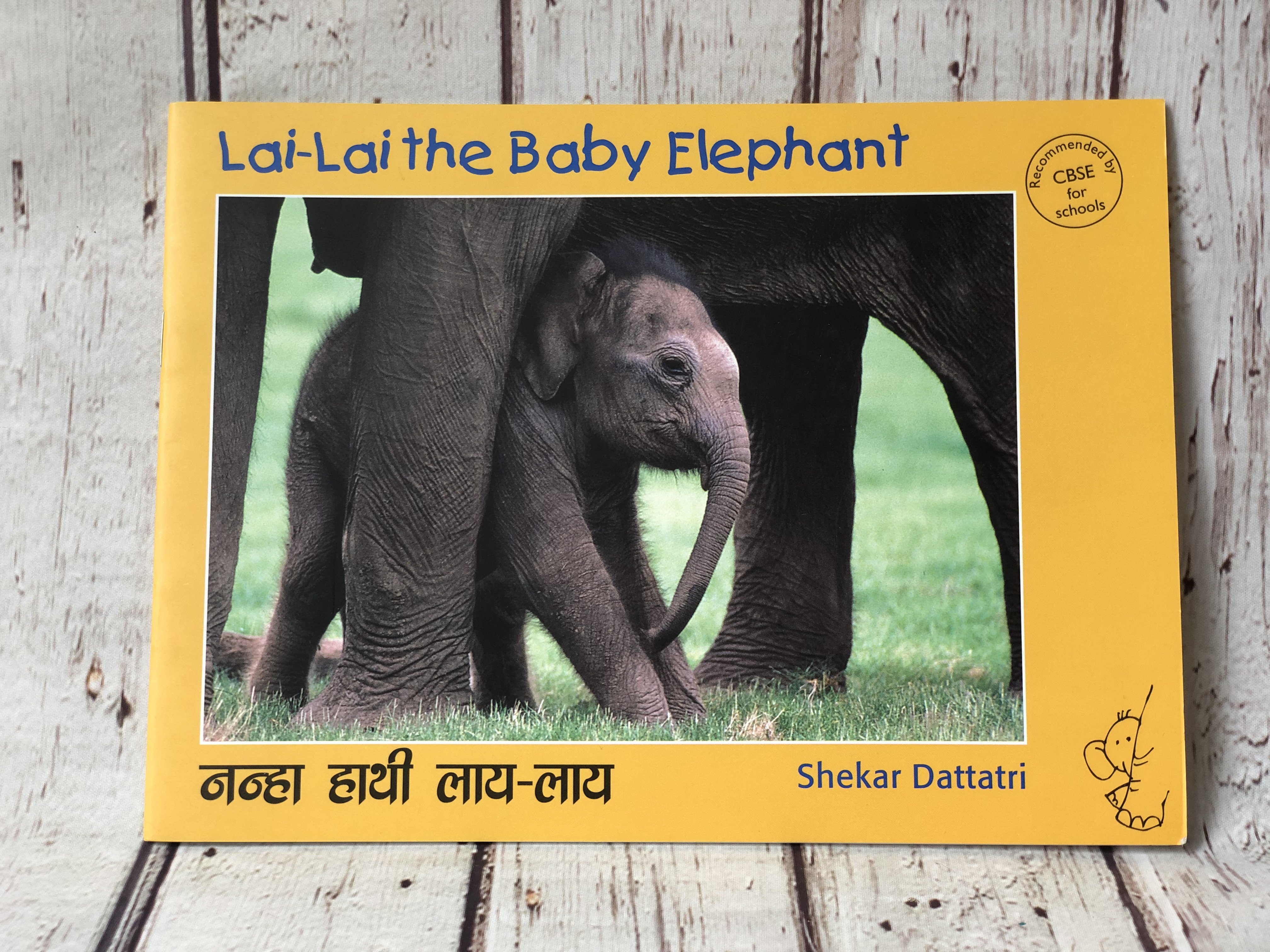 Lai Lai the Baby Elephant
from Tulika Books is penned by Shekar Dattatri. Shekar Dattatri is a wildlife filmmaker with a special fondness for elephants. He has spent a lot of time observing and filming them in the jungle.
A beautiful English-Hindi bilingual book that explores the world of wild elephants through stunning photographs and informative text in English and in Hindi, with lovable elephant cartoons.

Lai Lai the Baby Elephant is a picture book with stunning wildlife photography and a touching story about an elephant who is watching his world disappear around him.


This book is our Toka Junior book pick for the month and it is paired with a stunning Thrissur Pooram elephant activity.



2. The Poop Book by Tejaswini Apte-Rahm and Sujatha Padmanabhan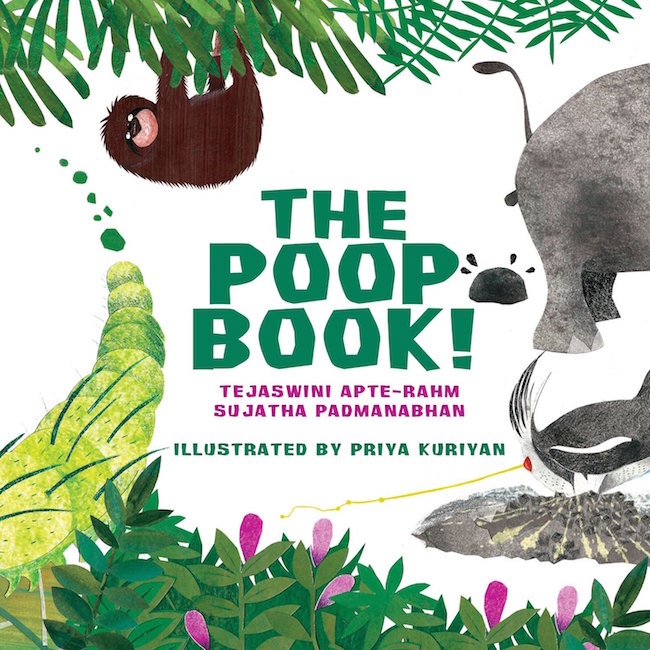 This is a book about animal poop! Meet jellyfish, lions, penguins, bees, and lots of other creatures who all have their own special way of pooping - or using poop! Who would have thought that poop could be so much fun? Read on to discover the wonderful world of animal poop!

3. The Cat in the Ghat by Ambika Rao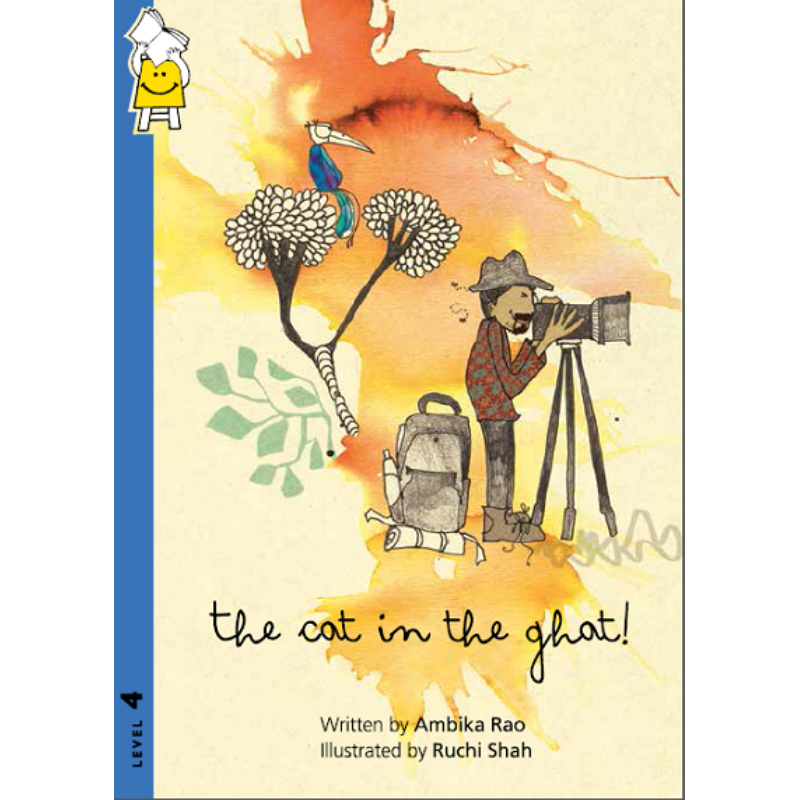 Inspired by the real-life expedition by Sandesh Kadur, a National Geographic Emerging Explorer, who saw the elusive cat 'Pogeyan' in the Western Ghats of India, this book is a wonderful way to teach kids about how extinction is causing havoc to the ecological system!
Buy this book now!
4. Ambushed by Nayanika Mahtani
The story of 10 year old Tara who turns from a gadget geek to a tiger saver is full of adventure and teaches us who we need to maintain the ecological balance of the earth!
Buy this book now!
5. The Lion and the Fox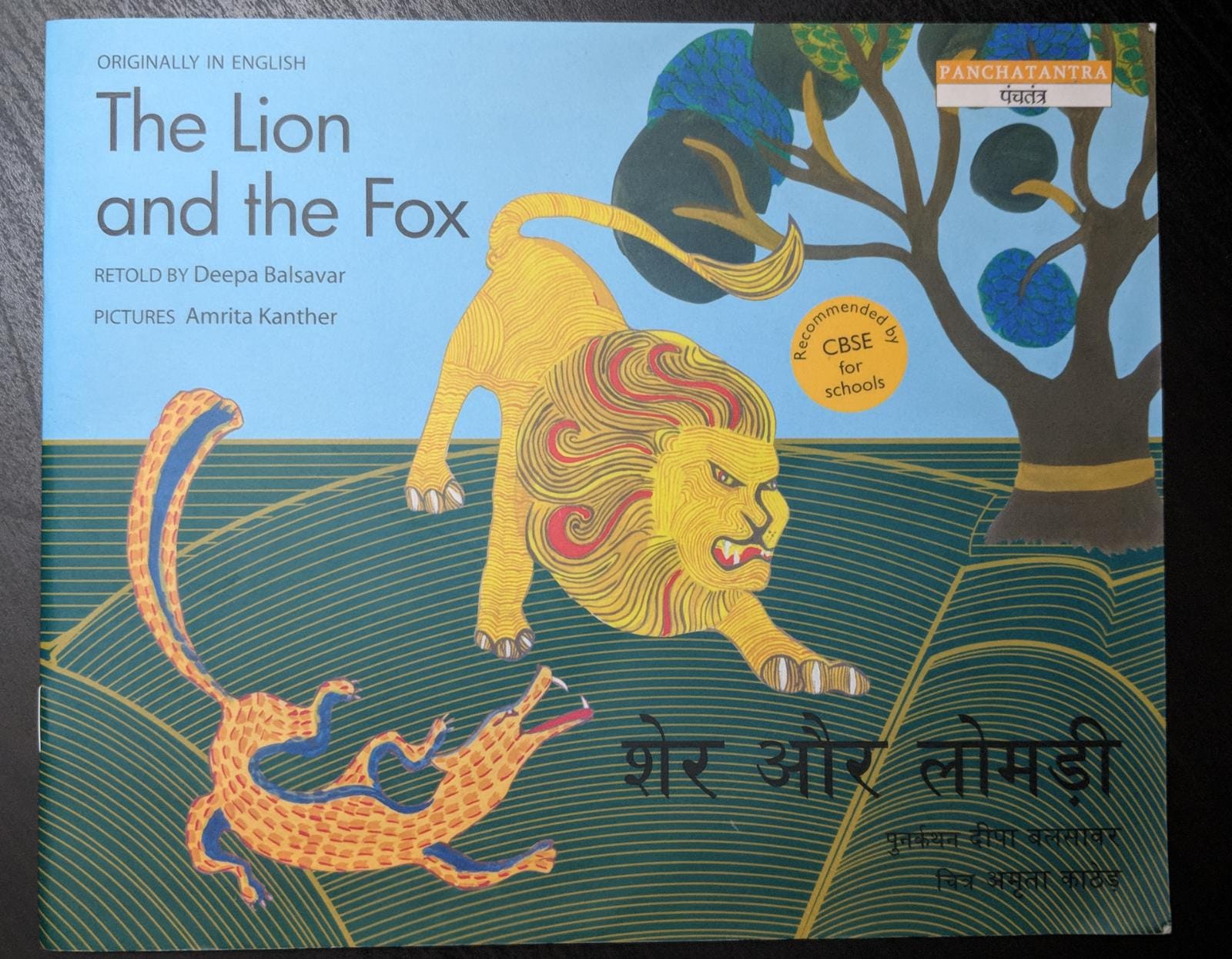 The Lion and the Fox is one such fable retold by Deepa Balsavar. The book is published by Tulika. Balsavar emphasizes the environmental issues of the modern world. The lion and the fox scavenge for food in a barren forest. They strike a deal to share any available source. A woodcutter falls prey to his own greed. He lets the animal trick them. He realizes his folly when the fox names him brainless and shuts down his own escape route. The story brilliantly portrays the need for conservation. The ending will give a hard blow to young minds. It is a good way to understand our world and ecosystem in a new light.
Buy this book now!
6. Khari - Journeys Through Kachchh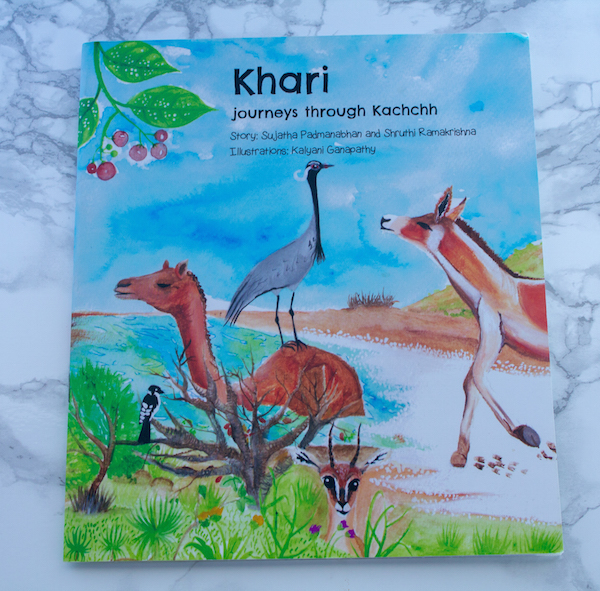 Written by Sujatha Padmanabhan and Shruthi Ramakrishna and illustrated by Kalyani Ganapathy was first published in Gujarathi by Kalpavriksh to teach as part of localized environment education material for schools in Kachchh! Khari, a young Demoiselle Crane who shares her name with a river flowing through Kachchh, has heard many stories about Kachchh from her family and friends. While flocking across a vast area of salt filled land, Khari gets abandoned by the rest when she stops to relish the white beauty.
Buy this book now!
7. Ma Ganga and the Razai Box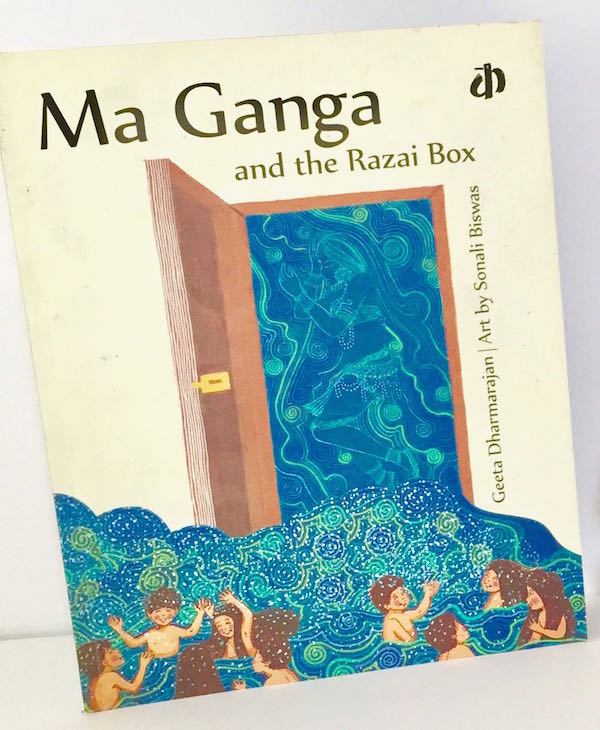 Yasho of the Hill People complains about Ma Ganga flooding her village and Ma Ganga tells her that she will stop only when Shiva's matted hair is spread on her banks. Yasho and her people realize they must plant trees on the barren hillsides to make Ma Ganga happy again. A delightful story that combines mythology and contemporary thought. The book weaves environmental concerns like pollution, soil erosion, and desertification, with mythology.
8. Race of the Rivers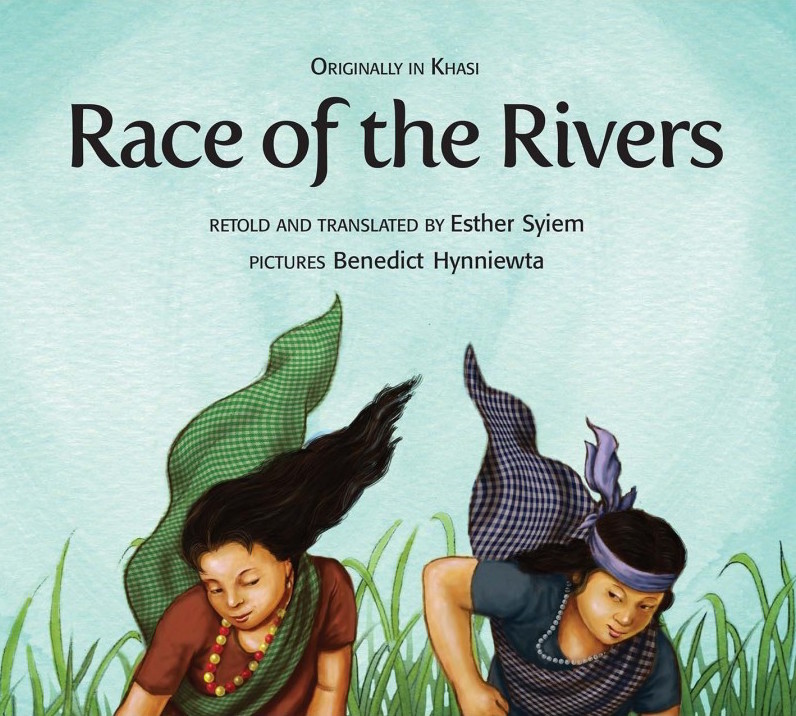 Explore River Geography with this book from Tulika! Race of the rivers is a folk tale about sister rivers from Meghalaya in India! From the hills of Meghalaya, adventurous Ka Iew looks down at the sunny plains of Sylhet and challenges her sister Ka Ngot to a race. Who reaches first? A Khasi folktale, with luminous illustrations that evoke the landscape
9. Salim Mamoo and Me by Zai Whitaker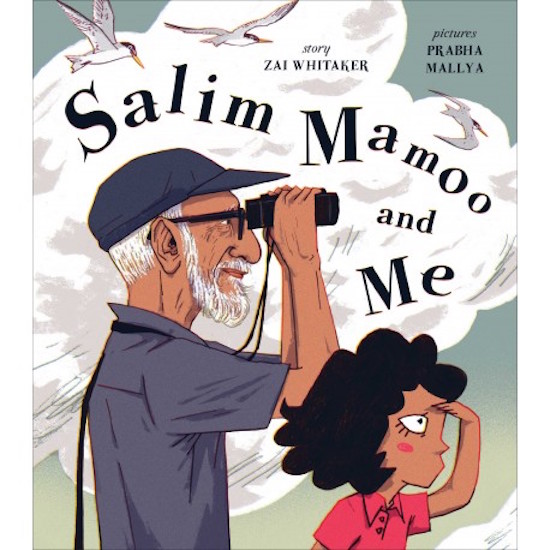 Zai's uncle is the famous 'birdman of India' Salim Ali, everyone in her family is a birding expert, and she herself can't so much as identify the pitpit sitting right under her nose. Little wonder she is in a big-time flap over her not-so-small problem! Drawing a delightful portrait of childhood, Zai Whitaker recounts her early birding woes and how she winged it. Prabha Mallya's pages pick up the humor, and are an arresting collage of a bird-filled Bombay of the past, and a troubled little girl with a "superstar" uncle!
Buy this book now!
10 Tiger Boy by Mitali Perkins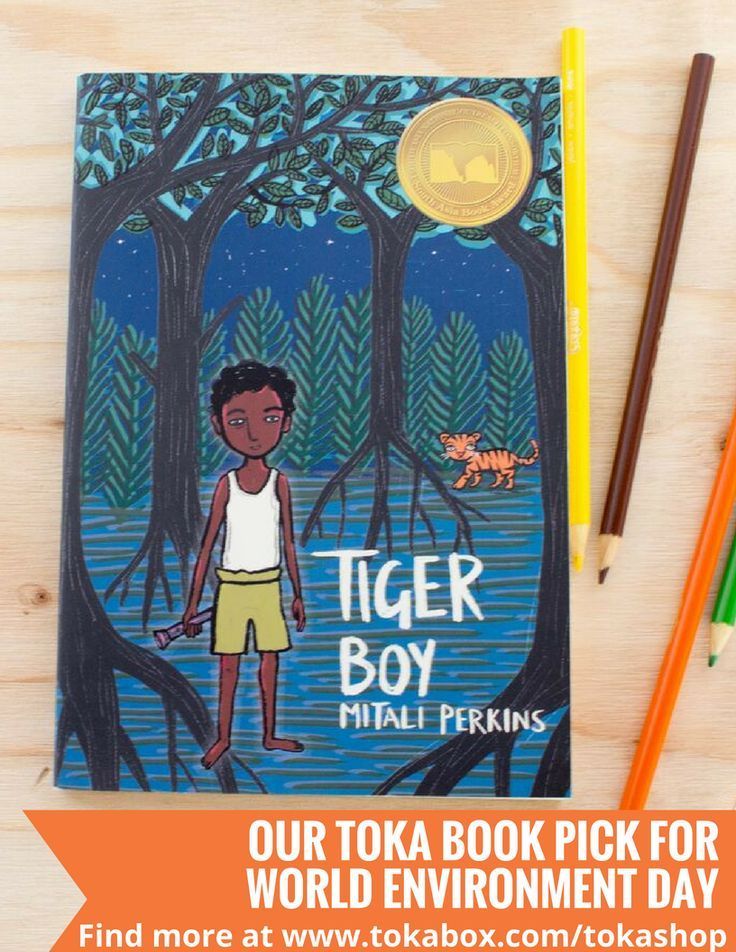 The story of the little boy, Neel, who lives in the Sunderbans and tries to protect a tiger cub, brought a lump in our throat. Mitali Perkins won the South Asia Book Award (SABA) 2016 for this book! Do we say more?
Buy this book now!