World Environment Day: 26 Indian Books for Kids to Read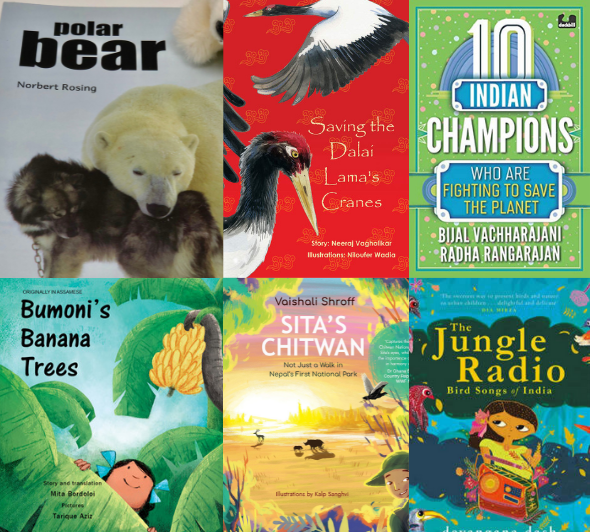 It is World Environment Day and we give you 26 beautiful Indian children's books for kids to read on the earth and the environment!
1. Po Tricks His Foe by Sharmila Deo and Niloufer Wadia
Age: 6-8 yr olds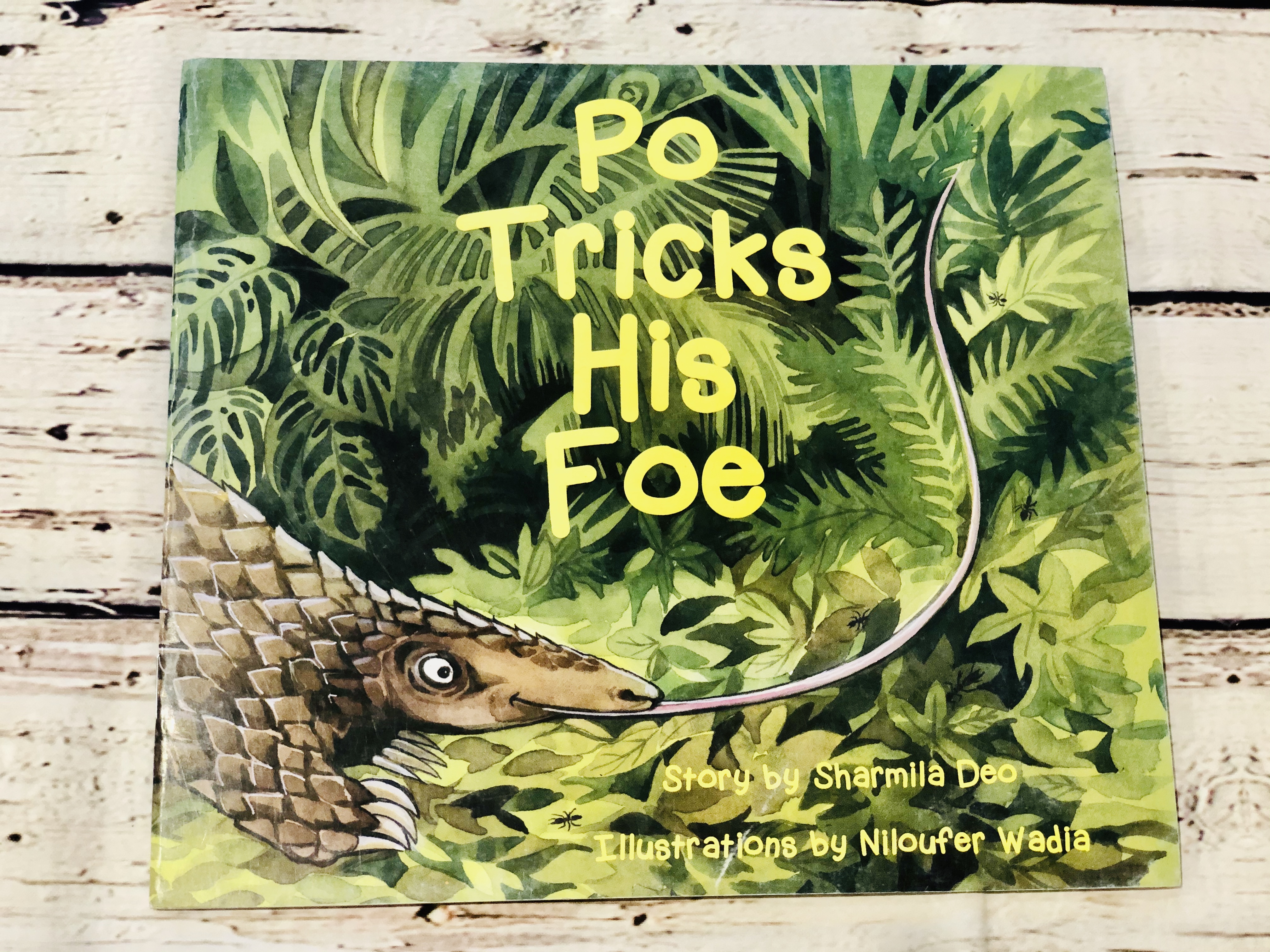 Can you imagine an animal with a tongue almost as long as its body? Why would it need such a long one? The tongue is just one of several unusual things about the creature called a pangolin. This is a story about Po, a little Pangolin, who sets out late one evening to look for food, only to run into some trouble. What tricks can a pangolin play to get out of trouble? Read a story about an endangered animal!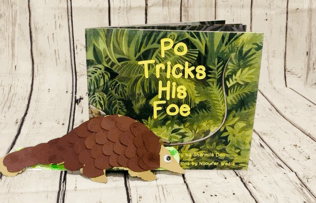 It comes with a beautiful toy engineering activity.
2. Lai Lai the Baby Elephant by Shekhar Dattatri
Age: 3-5 yrs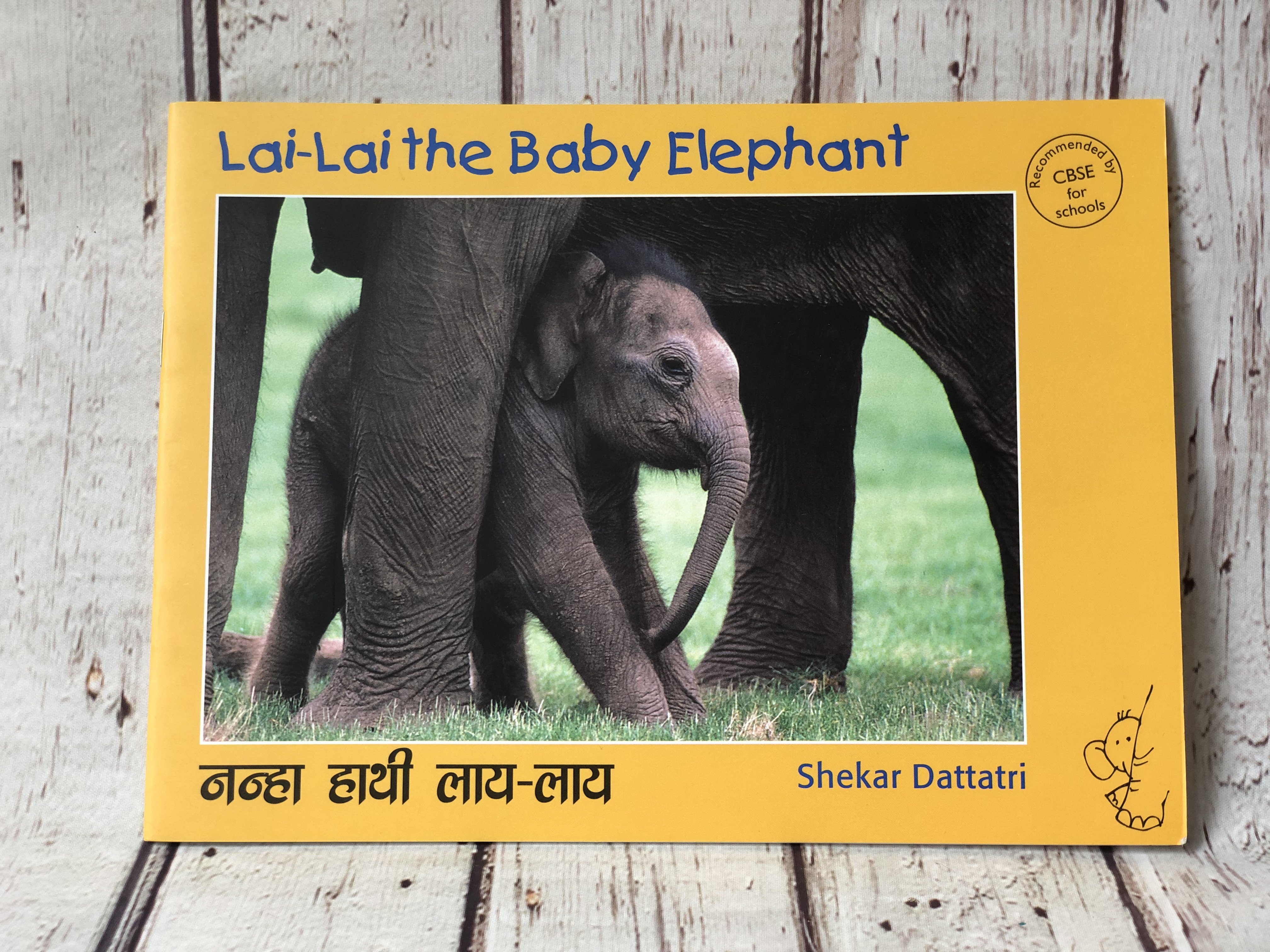 Lai Lai the Baby Elephant
from Tulika Books is penned by Shekar Dattatri. Shekar Dattatri is a wildlife filmmaker with a special fondness for elephants. He has spent a lot of time observing and filming them in the jungle.
A beautiful English-Hindi bilingual book that explores the world of wild elephants through stunning photographs and informative text in English and in Hindi, with lovable elephant cartoons.

Lai Lai the Baby Elephant is a picture book with stunning wildlife photography and a touching story about an elephant who is watching his world disappear around him.

This book was our Toka Junior book pick for June 2019 and we paired it with a stunning

Thrissur Pooram elephant activity.


3. Budgie, Bridge and Big Djinn by Ranjit Lal

Age: 9+ years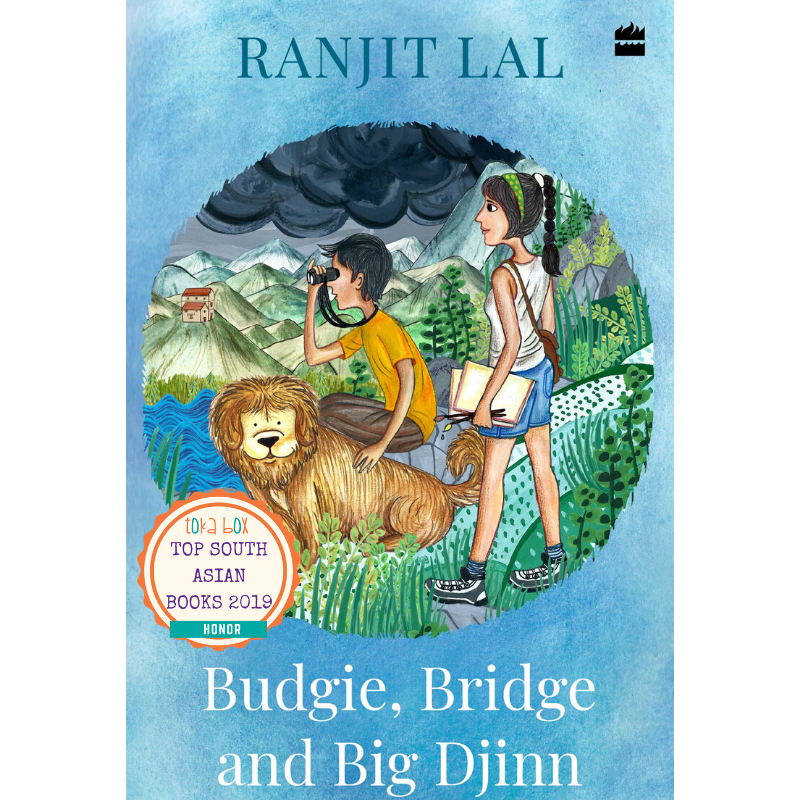 Chosen as one of Toka Box's Top South Asian Books 2019!
They form a formidable team: 14-year-old Budgie, outspoken to a fault; Bridge, a steady teenager with a rocky past; and Big Djinn, the ferocious Tibetan Mastiff-German Shepherd mixed breed. Together they set about getting their own back on a gang of mean-spirited bird-watching bullies. That's the easy part. When faced with a terrifying, life-threatening situation, that endangers the very existence of their idyllic mountain home, they have to dig deep to find the courage and tenacity to deal with it ... and face an enemy who will stop at nothing to get his own way. A thrilling adventure story that brings forth the perils of environmental degradation.
4. Ma Ganga and the Razai Box by Geeta Dharmarajan and Sonali Biswas
Age: 6-8 yrs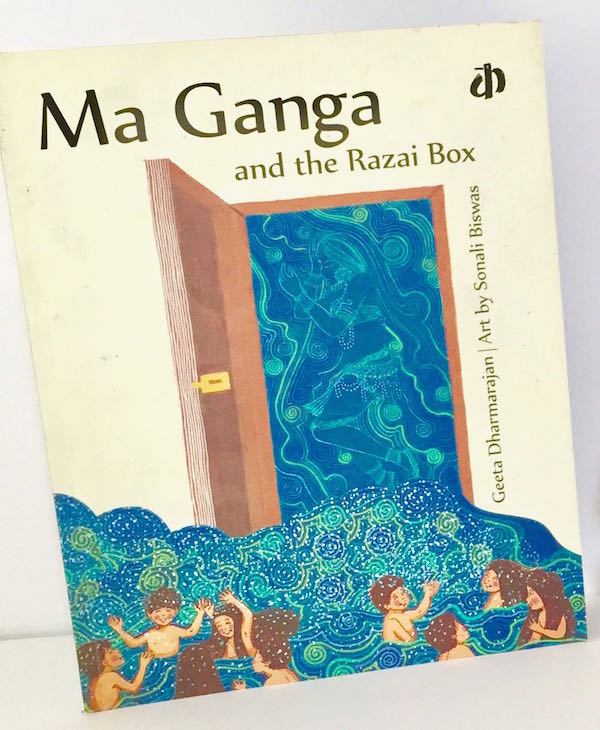 Yasho of the Hill People complains about Ma Ganga flooding her village and Ma Ganga tells her that she will stop only when Shiva's matted hair is spread on her banks. Yasho and her people realize they must plant trees on the barren hillsides to make Ma Ganga happy again. A delightful story that combines mythology and contemporary thought. The book weaves environmental concerns like pollution, soil erosion, and desertification, with mythology.
This book was our Toka Explorer book pick for April 2020 and we learned about Trees and built a Nature Treasure Box

.
5. The Poop Book by Tehaswini Apte-Rahm and Sujatha Padmanabhan
Age: 3-5 yrs

This is a book about animal poop! Meet jellyfish, lions, penguins, bees, and lots of other creatures who all have their own special way of pooping - or using poop! Who would have thought that poop could be so much fun? Read on to discover the wonderful world of animal poop!

6. The Cat in the Ghat by Ambika Rao and Ruchi Shah
Age: 6-8 yrs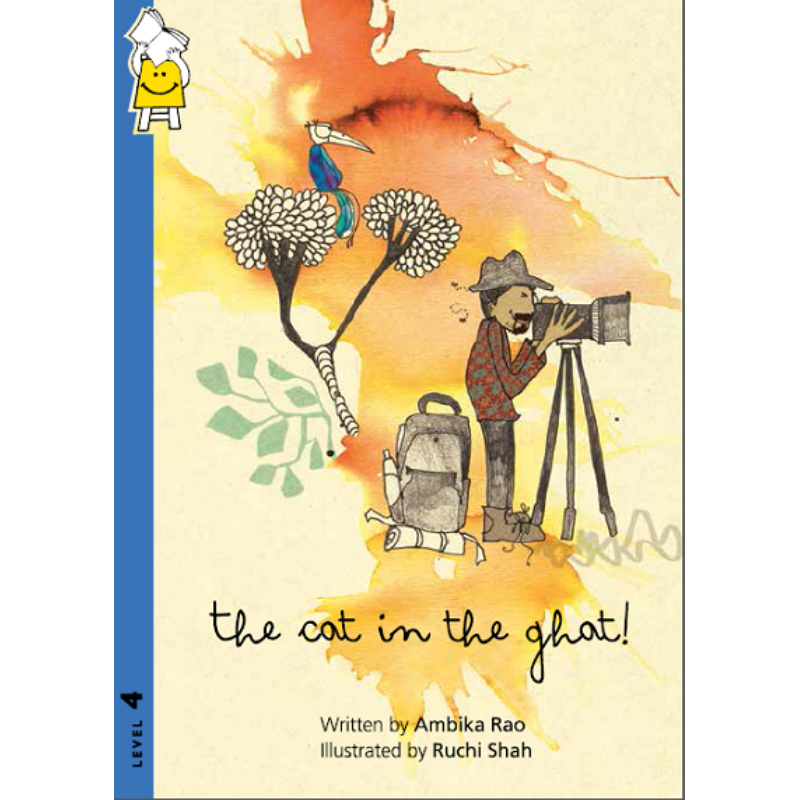 Inspired by the real-life expedition by Sandesh Kadur, a National Geographic Emerging Explorer, who saw the elusive cat 'Pogeyan' in the Western Ghats of India, this book is a wonderful way to teach kids about how extinction is causing havoc to the ecological system!
7. Tiger Boy by Mitali Perkins
Age: 9+yrs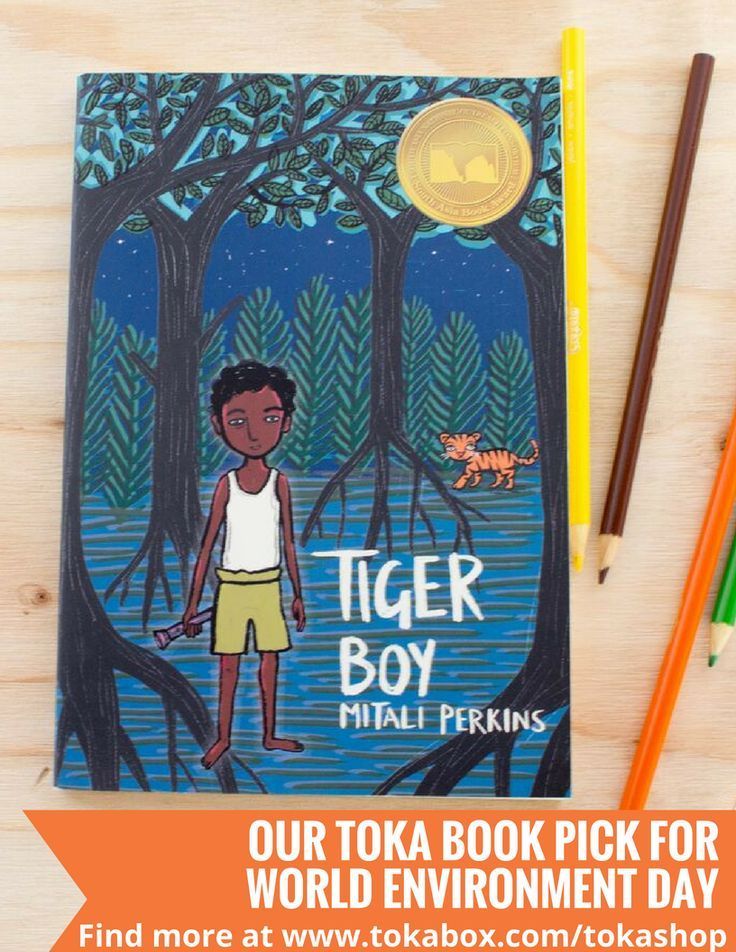 The story of the little boy, Neel, who lives in the Sunderbans and tries to protect a tiger cub, brought a lump in our throat. Mitali Perkins won the South Asia Book Award (SABA) 2016 for this book! Do we say more?
8. The Lion and the Fox by Deepa Balsavar and Amrita Kanther
Age: 6-8 yrs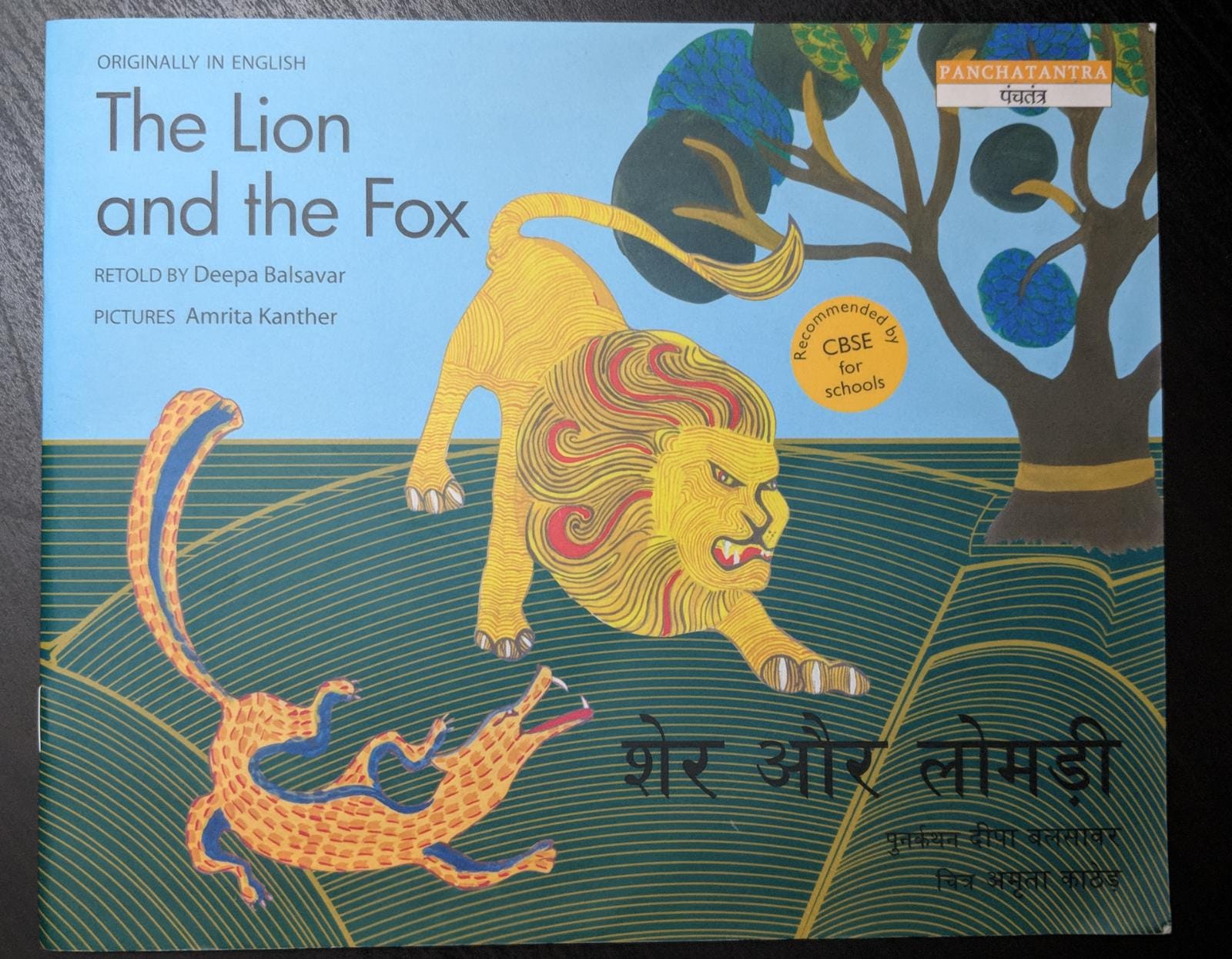 The Lion and the Fox is one such fable retold by Deepa Balsavar. The book is published by Tulika. Balsavar emphasizes the environmental issues of the modern world. The lion and the fox scavenge for food in a barren forest. They strike a deal to share any available source. A woodcutter falls prey to his own greed. He lets the animal trick them. He realizes his folly when the fox names him brainless and shuts down his own escape route. The story brilliantly portrays the need for conservation. The ending will give a hard blow to young minds. It is a good way to understand our world and ecosystem in a new light.
9. Khari - Journeys Through Kachchh by Sujatha Padmanabhan, Shruthi Ramakrishna and Kalyani Ganapathy
Age: 6-8 yrs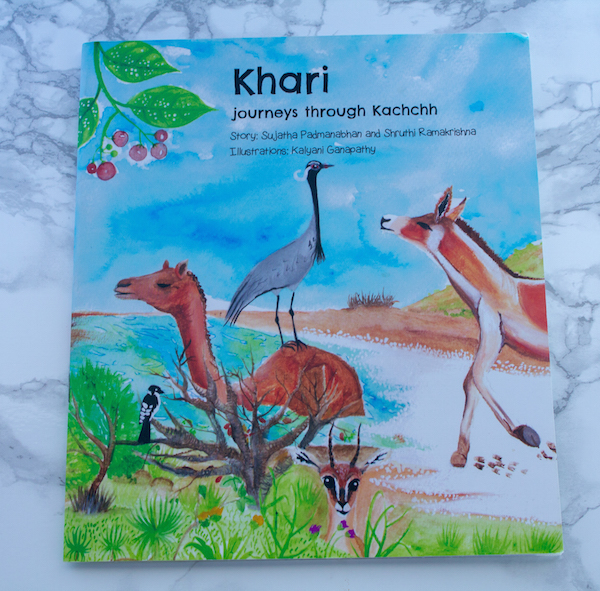 Written by Sujatha Padmanabhan and Shruthi Ramakrishna and illustrated by Kalyani Ganapathy was first published in Gujarathi by Kalpavriksh to teach as part of localized environment education material for schools in Kachchh! Khari, a young Demoiselle Crane who shares her name with a river flowing through Kachchh, has heard many stories about Kachchh from her family and friends. While flocking across a vast area of salt filled land, Khari gets abandoned by the rest when she stops to relish the white beauty. The book has many details that are quite surprising. The swimming camels, the camel haircut competition, amphibious fishes, and salty trees are just stupendous. I have never even heard of them before!
This book was our July Explorer pick in 2018 to explain India's biodiversity! We created a simple saltwater circuit to explore the electrical conductivity of saltwater.
10. Race of the Rivers by Esther Syiem and Benedict Hynniewta
Age: 3-5 yrs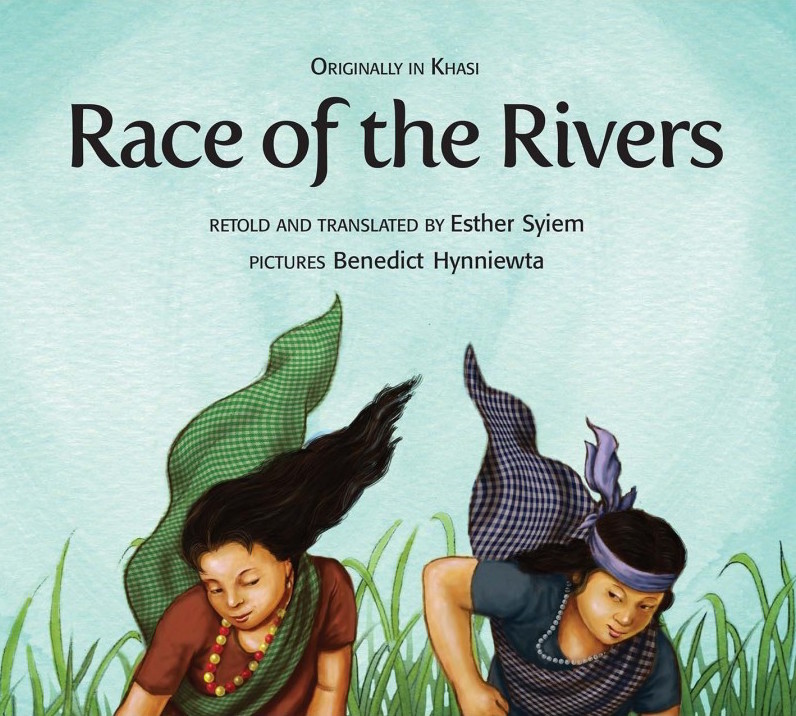 Explore River Geography with this book from Tulika! Race of the rivers is a folk tale about sister rivers from Meghalaya in India! From the hills of Meghalaya, adventurous Ka Iew looks down at the sunny plains of Sylhet and challenges her sister to a race. Who reaches first? A Khasi folktale, with luminous illustrations that evoke the landscape
11. Salim Mamoo and Me by Zai Whitaker and Prabha Mallya
Age: 6-8 yrs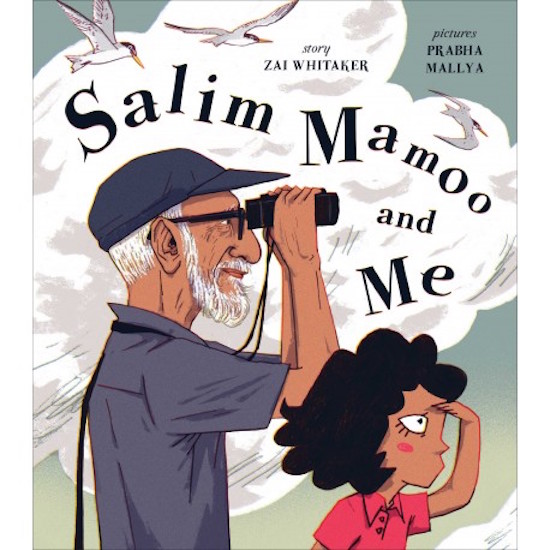 Zai's uncle is the famous 'birdman of India' Salim Ali, everyone in her family is a birding expert, and she herself can't so much as identify the pitpit sitting right under her nose. Little wonder she is in a big-time flap over her not-so-small problem! Drawing a delightful portrait of childhood, Zai Whitaker recounts her early birding woes and how she winged it. Prabha Mallya's pages pick up the humor, and are an arresting collage of a bird-filled Bombay of the past, and a troubled little girl with a "superstar" uncle!
12. Loop/Chakkar illustrated by Ishita Biswas
Age: 3-5 yrs


A wordless book, Loop/Chakkar is published by Eklavya on the theme of our environment. It may not have words but it has a lot to say! Wordless books trigger conversational skills, expressive language and imagination. You can use Loop/Chakkar to engage in bilingual conversations, especially about our the environment, the natural cycle of life and how to protect our beautiful blue planet.
13. Putul and the Dolphins by Mariam Karim-Ahlawat and Proiti Roy
Age: 3-5 yrs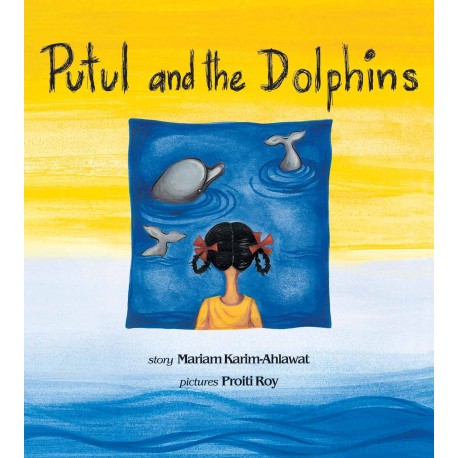 Putul lives in a fishing village on the banks of the Ganga. The lives of Putul, her parents and the rest of the villagers are intertwined with the river. When the river is calm, the kids play in the river and the father catches fish to sell. In the monsoon, the river swells and sometimes floods their homes. But they don't leave their homes. They just stack up their belongings and stay dry and wait for the river to subside.
One monsoon, the river dolphins swim into Putul's flooded house. Putul swims into the river to lead them out so that her father will not catch them when he comes back. In the process, Putul gets stuck in a current and the dolphins save her.
The illustrations by Proiti Roy are beautiful and colorful. When you talk about this book, you can talk about the Ganges River Dolphins. You can discuss endangered animals and how to save the environment.

14. Flamingo in My Garden by Deepak Dalal and Lavanya Naidu
Age: 9 yrs+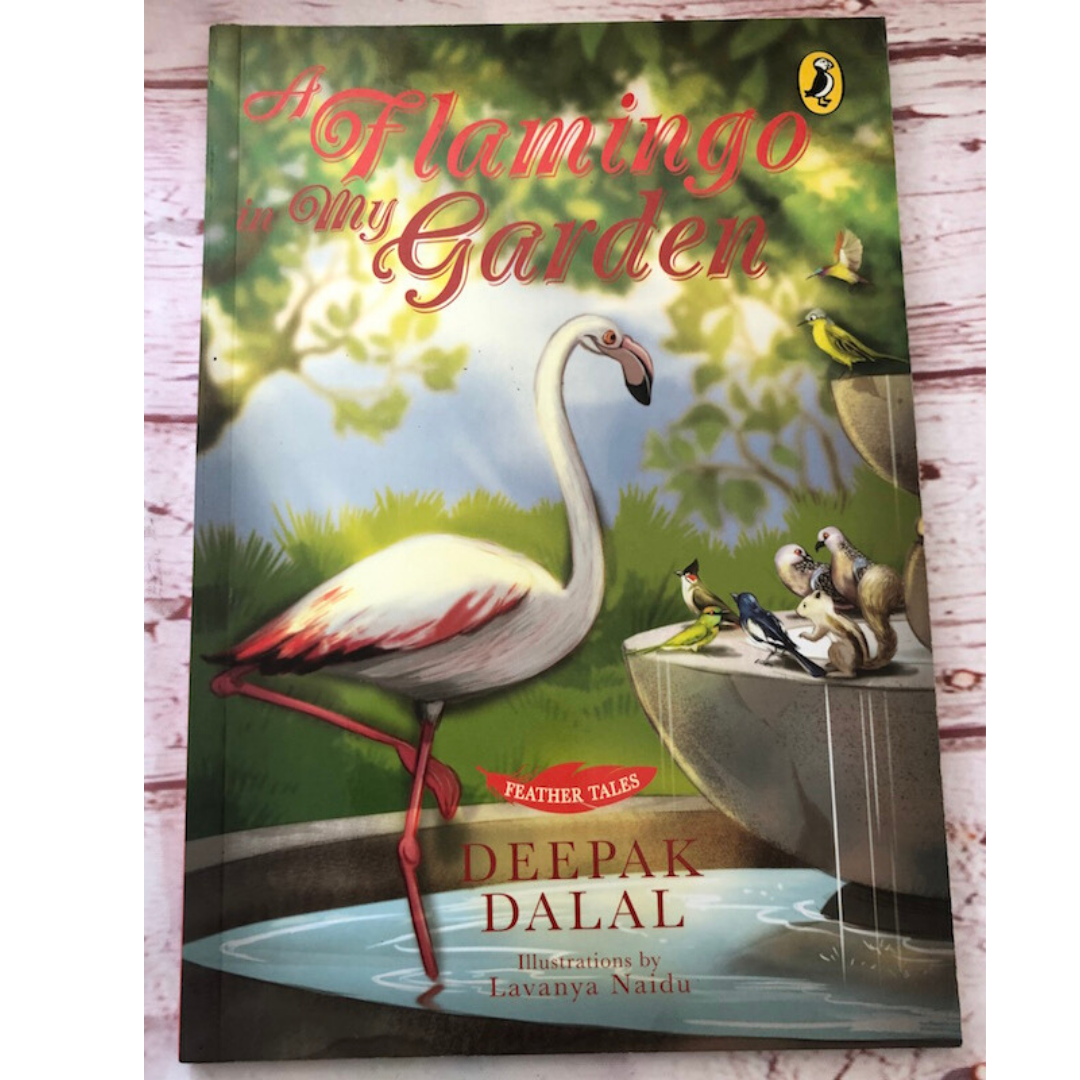 A Mumbai flamingo goes missing. The city is home to beautiful rose-colored flamingos that feed in its creeks and mudflats. But when one among them, Sunglow, disappears, the skybird Longtail is called in to investigate.
Rumour has it that the seagulls and the crows are behind the bird-napping, and Longtail zeroes in on two possible suspects—Skull, the brash seagull, and S-Crow, the tough and ruthless leader of the crows. But will the brave skybird be a match for them? Can he find the missing flamingo before sundown, or will he face the most terrible consequence?

Return to the ledges of the fountain in the Rose Garden to read about the enthralling capers of your favorite feathered friends and bird-squirrel as they swap stories of daring and wonder.
15. Magnificent Makhna by Aravind Krish Bala and Sandip K Luis
Age: 6-8 yrs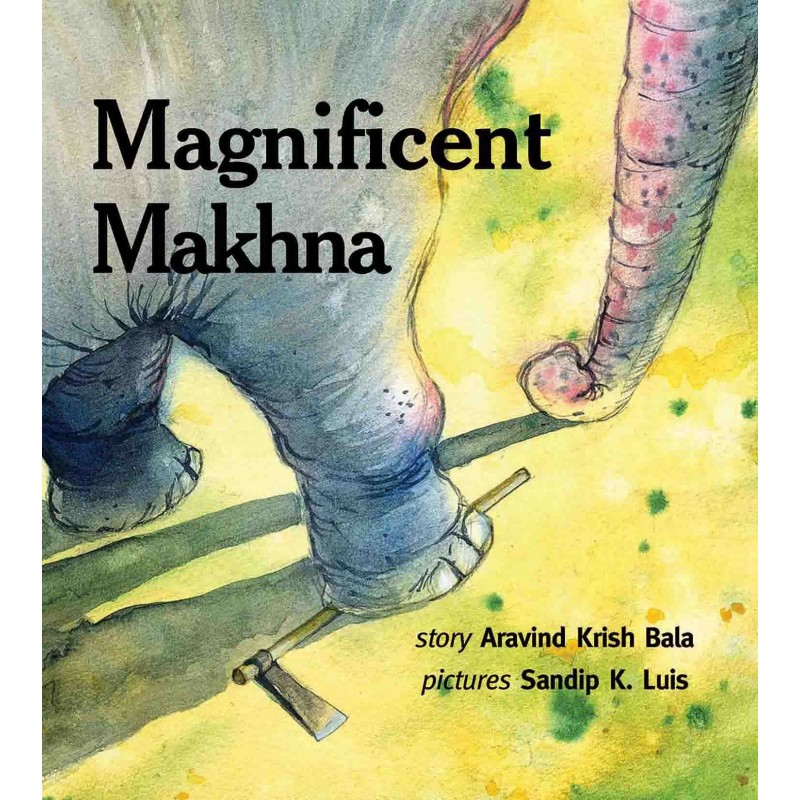 A majestic elephant protects the forest from timber traders, tree cutters and poachers. One day, the Forest Department receives orders to hunt the elephant down. An absorbing read based on true events, it highlights the complex cause of conservation!
16. The Jungle Radio: Bird Songs of India by Devangana Dash
Age: 9+ years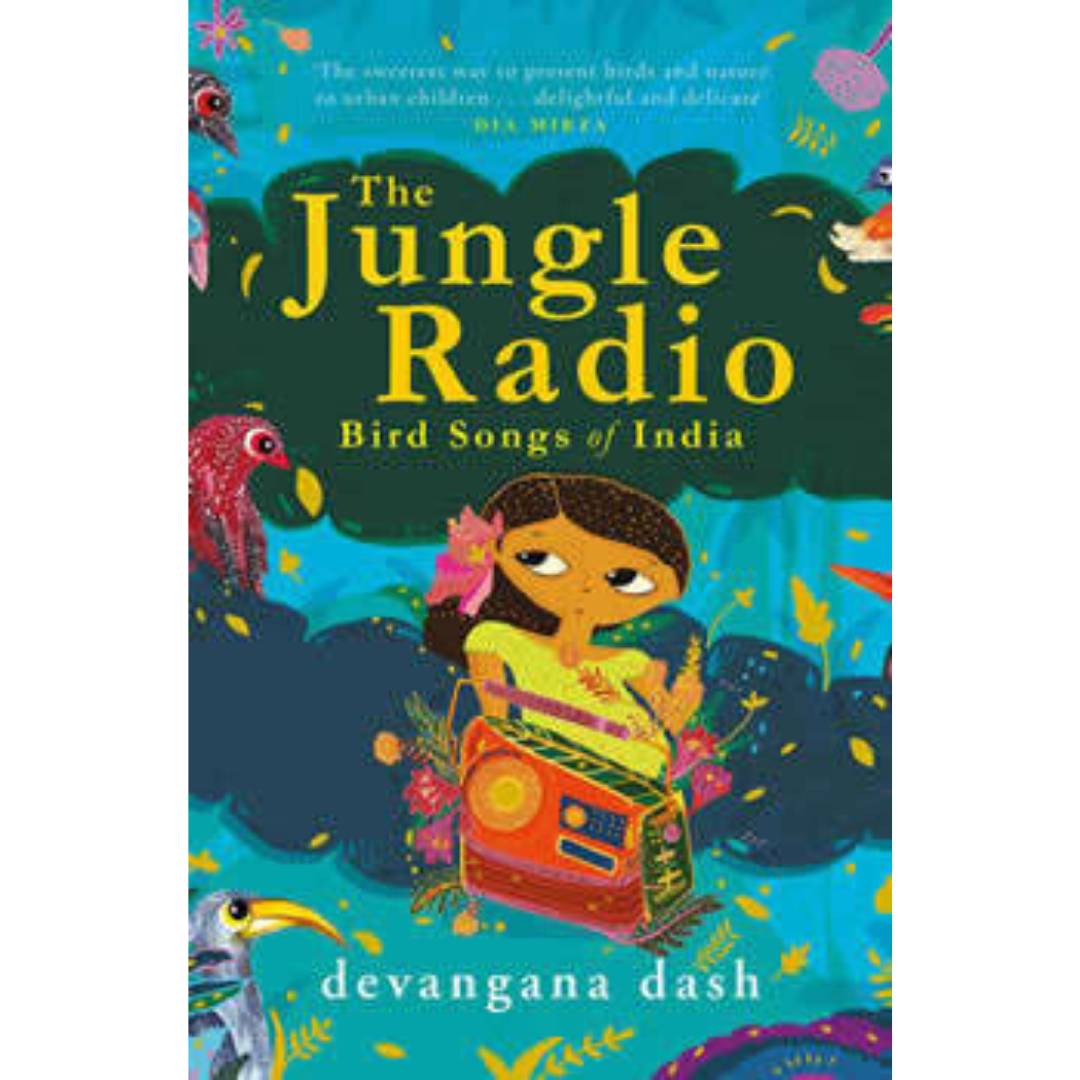 Who is it that speaks, songs and melodies from those murmuring beaks?' When curious little Gul encounters some strange sounds coming from her radio, she follows the musical clues into an Indian jungle. On her walk, she finds friends who tweet, tapp and talk! Some who howl and hoot, and others who play the flute. With a kee here and a kaw there, Gul discovers songs everywhere! Puzzled by the language of the birds and nature's rich choir, she's swept away by the sweet jungle orchestra, full of Woodpecker's drums, Hornbill's trumpet, Kingfisher's blues and the tunes of many more feathered musicians. With quirky, painterly illustrations, The Jungle Radio is a little story about songs and sounds with a loud and clear call to listen to the world around us.


17. 10 Indian Champions Who Are Fighting to Save the Planet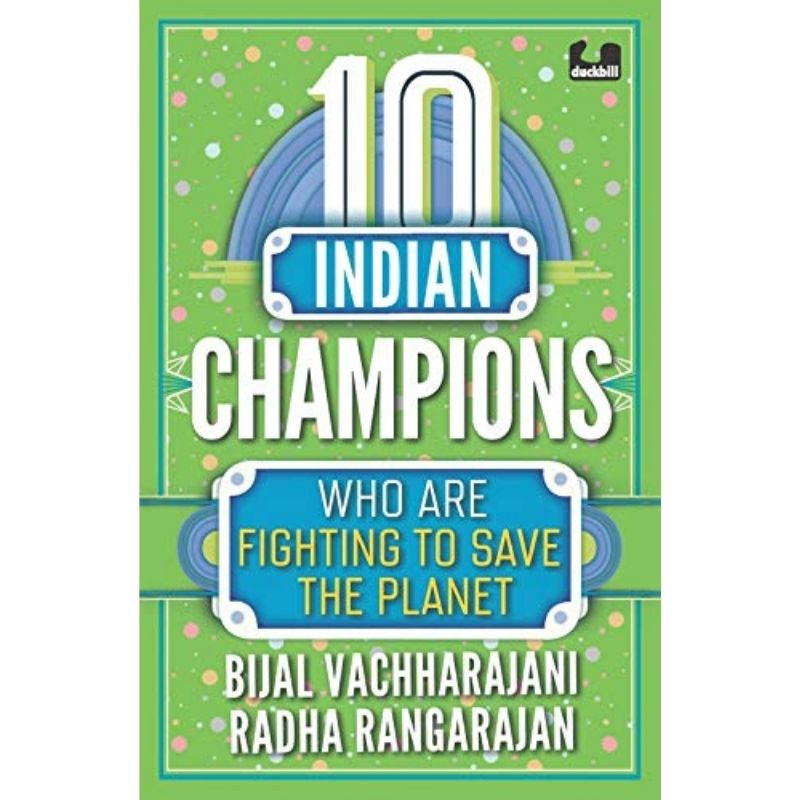 This book tells the stories of ten Indian conservationists working in diverse ways to save the world from human destructiveness, often facing seemingly insurmountable odds.
Romulus Whitaker, Parineeta Dandekar, Rohan Arthur, Vidya Athreya, Aparajita Datta, Jay Mazoomdaar, Rohan Chakravarty and more!

Bijal Vachharajani and Radha Rangarajan write about the inspiring lives of people who are striving to solve the most pressing problems on this planet—from climate change to habitat degradation, from food insecurity to species loss.

This book was the WINNER of the Toka Box Top South Asian Books: Non-Fiction Category in 2020-21!
18. Polar Bear written and photographed by
Norbert Rosing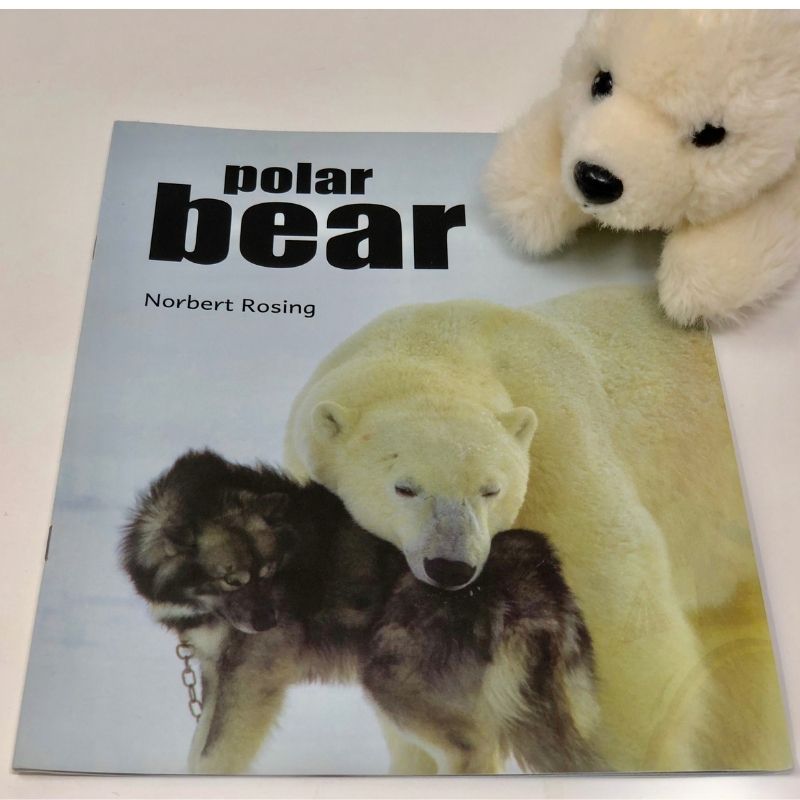 With a few clicks, the author and photographer, Norbert Rosing, take us to the Arctic, the house of polar bears. His photographs are full of emotions. How often do we get to see an unlikely bond of friendship between animals? The fact that a polar bear really longs for a bond, speaks for how much our usage has affected its surroundings and challenged its survival. More than just a story We loved the timely captures, simple lines, and the fun facts page. This is my son's second Katha book after Tigers Forever and I would treasure these two even after he outgrows the picture book phase!
19. Bumoni's Banana Trees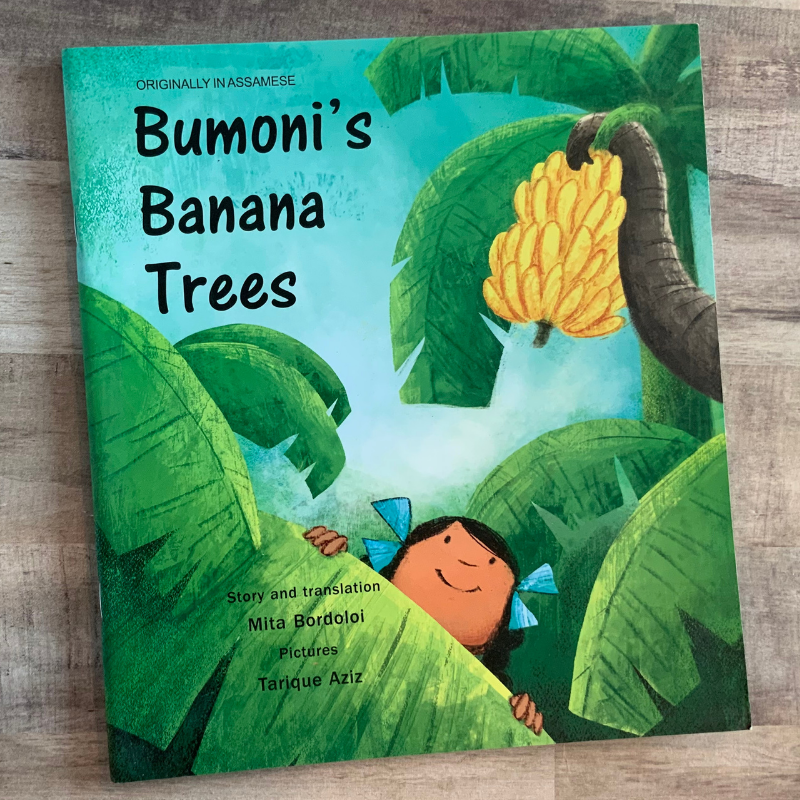 Here is something extraordinary about Bumoni's Banana Trees, a new picture book from Tulika. While many picture books are based on a true story, this book actually came true!
Bumoni's Banana Trees is about a girl named Bumoni who lives in a big backyard just outside the Kaziranga National Park. One night, a herd of wild elephants cross over to Bumoni's backyard and eat the bananas. This area is bursting with banana trees and Bumoni loves eating bananas.
They come back night after night, earring the bananas and banana leaves. Bumoni's family is very upset. Bumoni comes up with a clever idea to keep the elephants at bay but she is worried. What will they eat and where will they go? Bumoni and her family think of a clever alternative.
Mita Bordoloi wrote Bumoni's Banana Trees as a story in 2014 and 5 years later, a cluster of villages in central Assam's Nagaon district found a way of keeping crop raiding elephants off their crops.
This book was the winner of the Toka Box Top South Asian Books 2021 in the 3-5 years category!
20. Saving the Dalai Lama's Cranes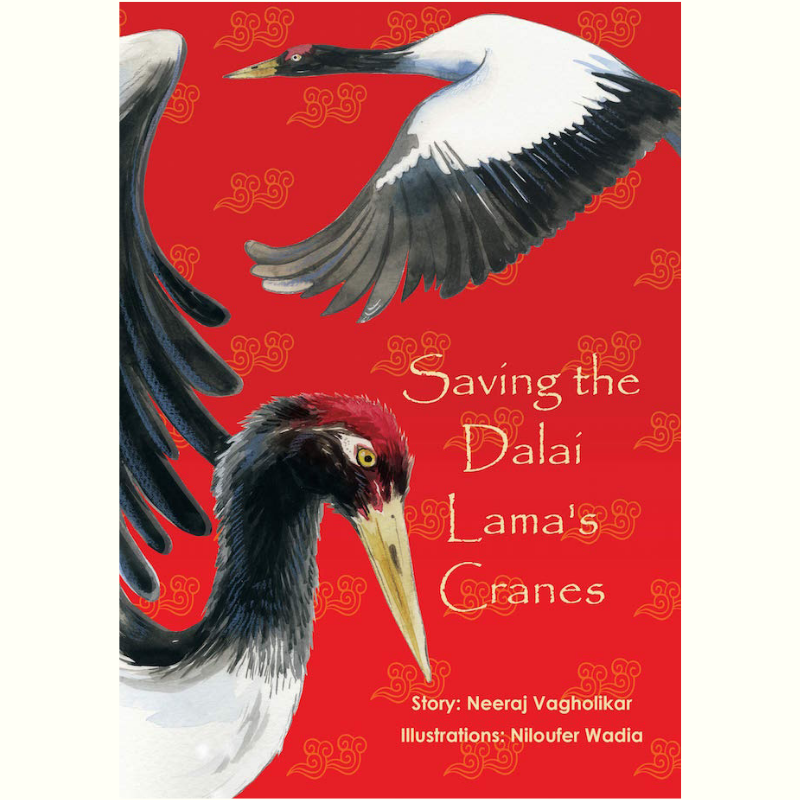 A young monk and his friends in Arunachal Pradesh are faced with a sudden challenge: the home of their beloved black-necked crane is in danger. Can they act quickly to solve this problem? What follows is an action-packed twenty-four hours, navigating both mountains and moral dilemmas, to stand up for a cause.
21. Naturalist Ruddy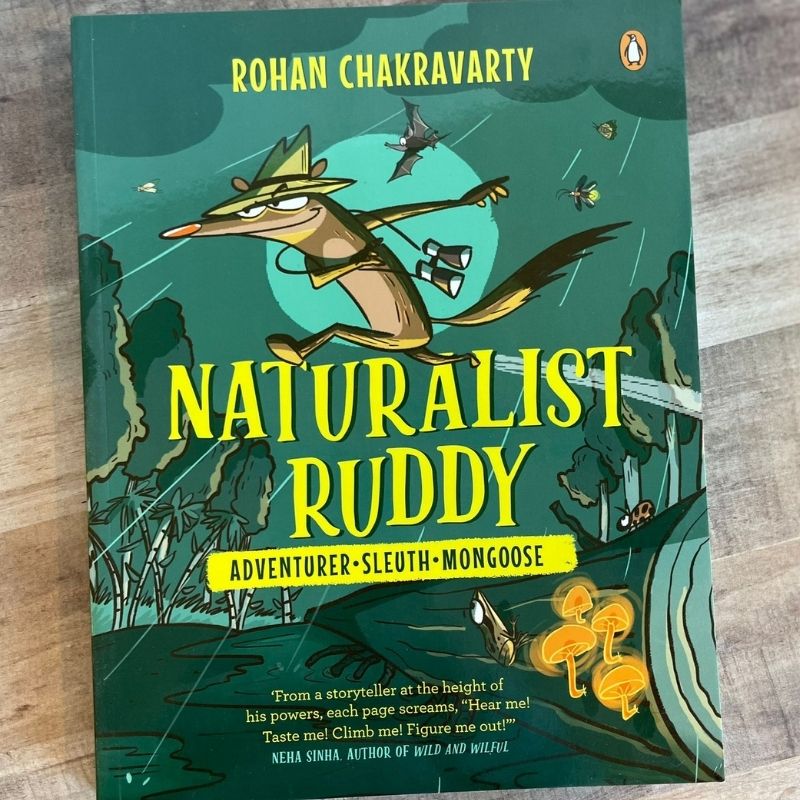 Are you 'Ruddy' for adventure? In the forests of central India, where teak meets sal and plateaus meet hills, natural history meets detective fiction in an inquisitive Ruddy Mongoose's investigations. Join Naturalist Ruddy as he unearths some of nature's most fascinating mysteries in this one-of-a-kind comic book set across India's various natural habitats.
Dig to the bottom of nature's 'crime scenes' with this one-of-a-kind, edge-of-your-seat comic book!
Learn more about lesser-known animals, insects and organisms of India, and how they interact with their environment. Includes cases that the readers can assist Ruddy in solving.
This book won the Toka Box Top South Asian Book award in the Graphic Novel category.
22. Sita's Chitwan: Not Just a Walk in Nepal's First National Park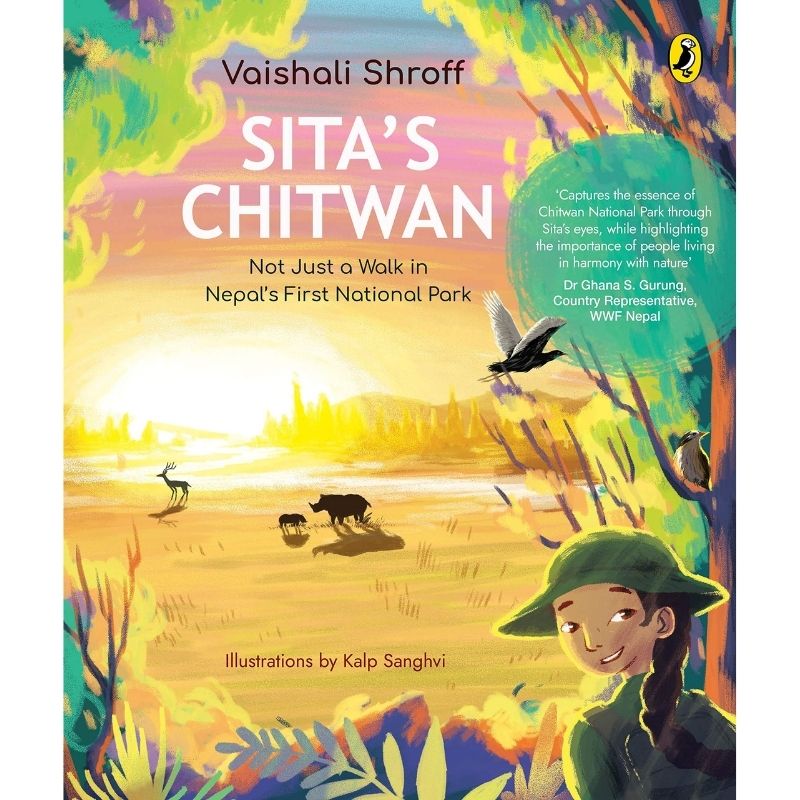 Welcome to Chitwan National Park! As big as 1,78,000 football fields, Nepal's first protected national park is home to over 550 species of birds; awe-inspiring animals, such as greater one-horned rhinoceroses, Bengal tigers, clouded leopards; and a confident, brave girl called Sita.
Sita dreams of being a nature guide like her baba. With a spring in her step and a group of eager tourists, she unravels the secrets of the forest. But when she wanders astray and comes face to face with a mamma rhino, will this eight-year-old be able to listen to the stillness of the jungle?
Join this young Nepali as she takes you on a tour of the magnificent UNESCO World Heritage Site.
There's more in Sita's Chitwan by Vaishali Shroff
1. An exclusive interview with Doma Paudel, the first female nature guide in Nepal
2. In-depth information on Chitwan's flora and fauna
3. The low-down on Nepal's remarkable wildlife conservation efforts
4. A fascinating list of forest-related career options
23. Riddle of the Ridley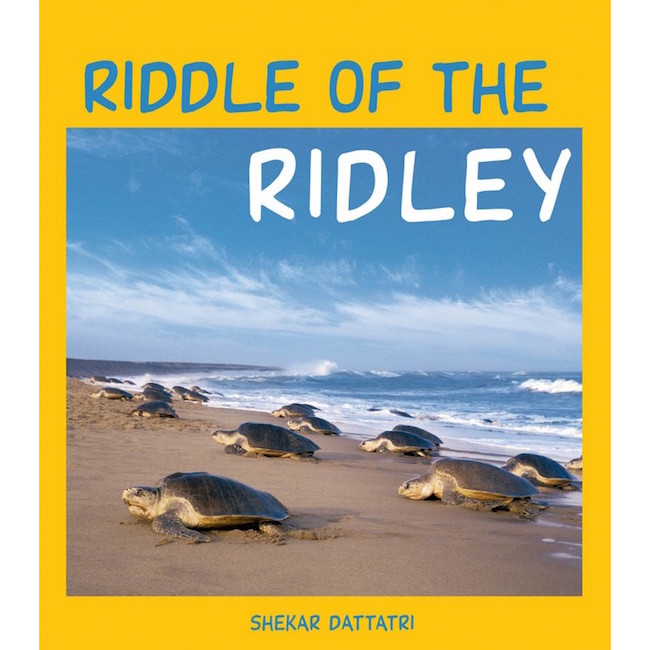 The 'arribada' or arrival of thousands of olive ridley sea turtles for mass nesting on some beaches of Orissa is one of nature's amazing spectacles. Yet thousands of these gentle reptiles die every year due to callous fishing practices and human apathy. Through unique photographs, ridley facts, and a narrative born out of firsthand experience, award-winning wildlife film-maker Shekar Dattatri makes an impassioned plea to keep the beaches safe and free for the olive ridley.
24. How the Earth Got Its Beauty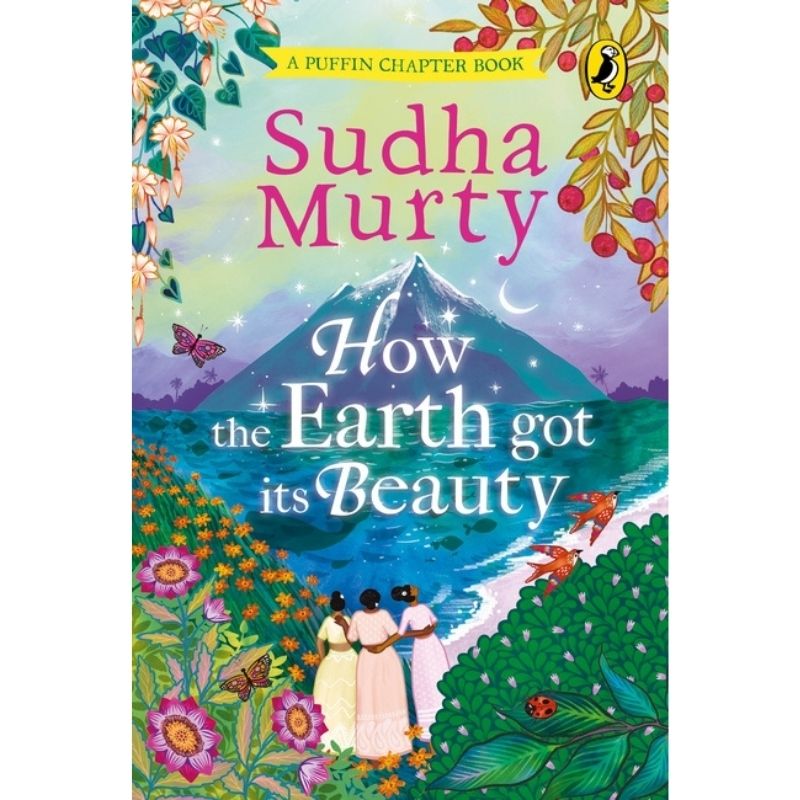 Have you ever stopped to marvel at the earth's beauty: at snow-capped mountains and oceans so deep; at colourful flowers and extraordinary animals? The tale of how such beauty came into existence is a curious one indeed.
India's favourite storyteller brings alive this timeless tale with her inimitable wit and simplicity. Tricked out with enchanting illustrations, this gorgeous chapter book is the ideal introduction for beginners to the world of Sudha Murty.
25. Ira the Little Dolphin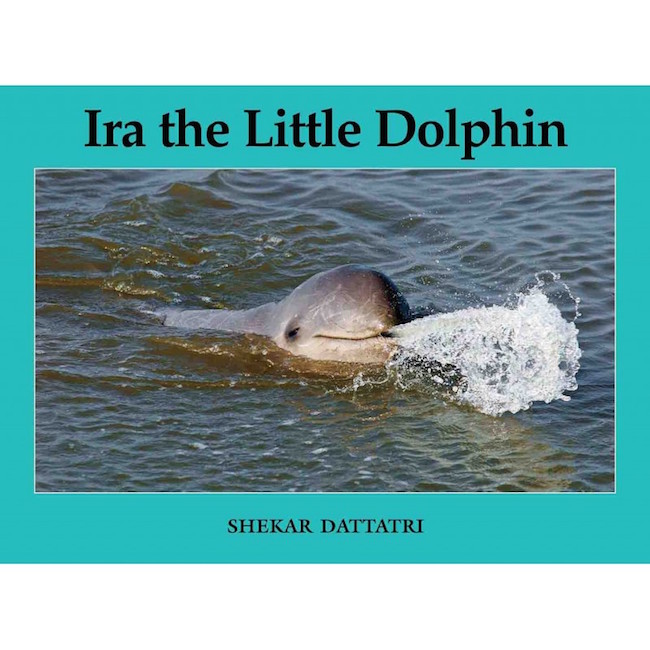 Ira does happy backflips in the calm Chilika Lake. But she and the other friendly Irrawady dolphins must be mindful of hidden dangers all around. Rare photographs bring us up close to these endangered animals and their plight.
26. 10 Animals You May Never See in the Wild Again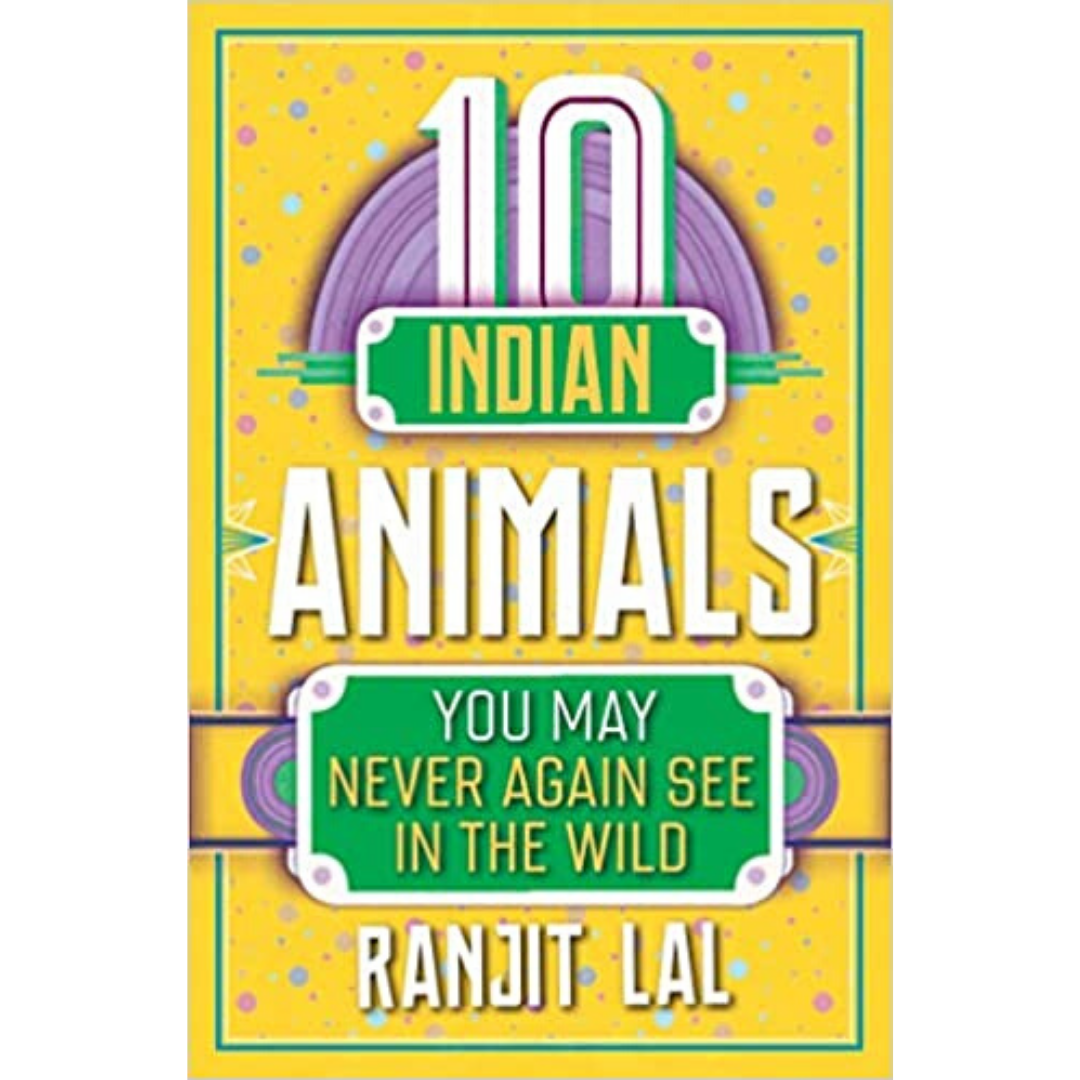 This book tells the survival stories of ten of India's rarest animals. A few have made truly heroic comebacks from the very brink of extinction; others have not been so lucky and are spiralling to their almost inevitable doom.