Blue elephants and runaway peacocks -- our book picks for this month!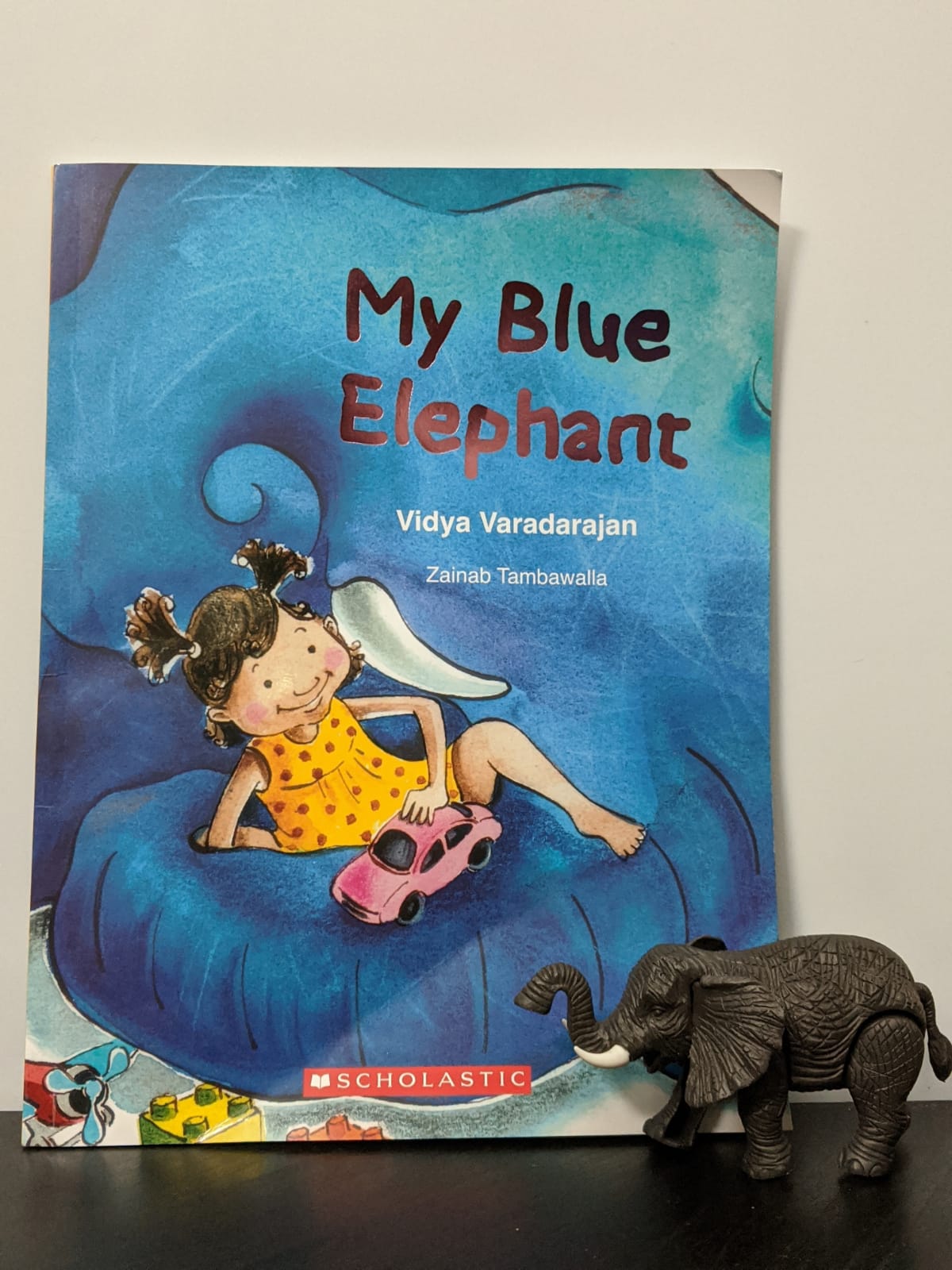 We give you three beautiful books that we read this month. Do get them for your children and enjoy the holidays with them!
The Runaway Peacock by Niyatee Sharma and Shailja Jain Chougule
Review by Shweta Sharan
When I was a child, I loved my mother's saris. I loved the touch and feel of them. They were comforting and reminded me of home. There is another element to my mum's sari that I loved -- she always wore wonderful, elegant and sophisticated saris whenever she would go to work. A sari represented her industrious and ambitious spirit. I liked it when she went to work because it stirred in me a sense of ambition, that I too could do the same things.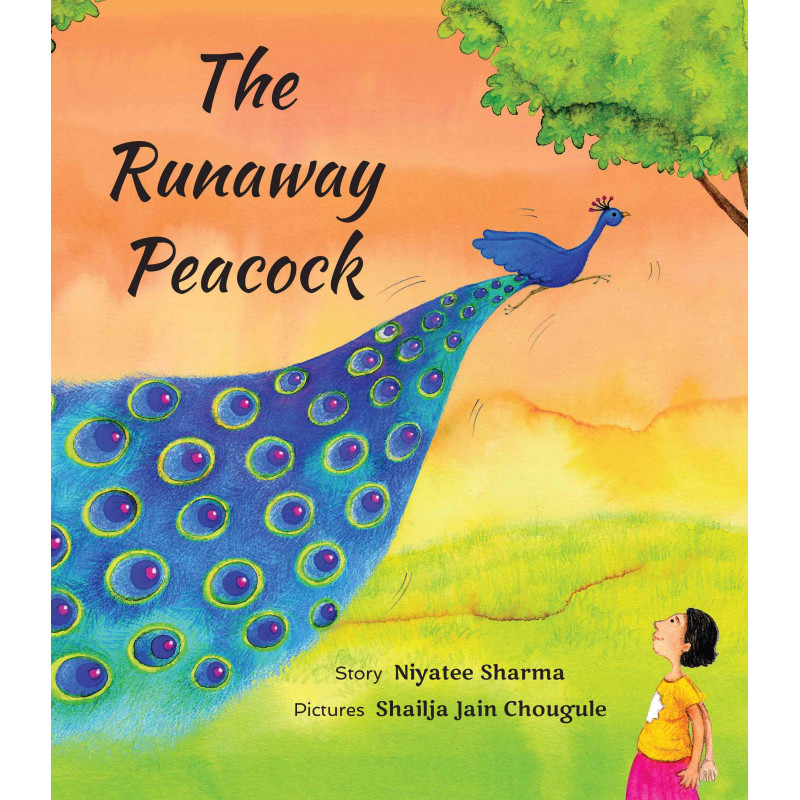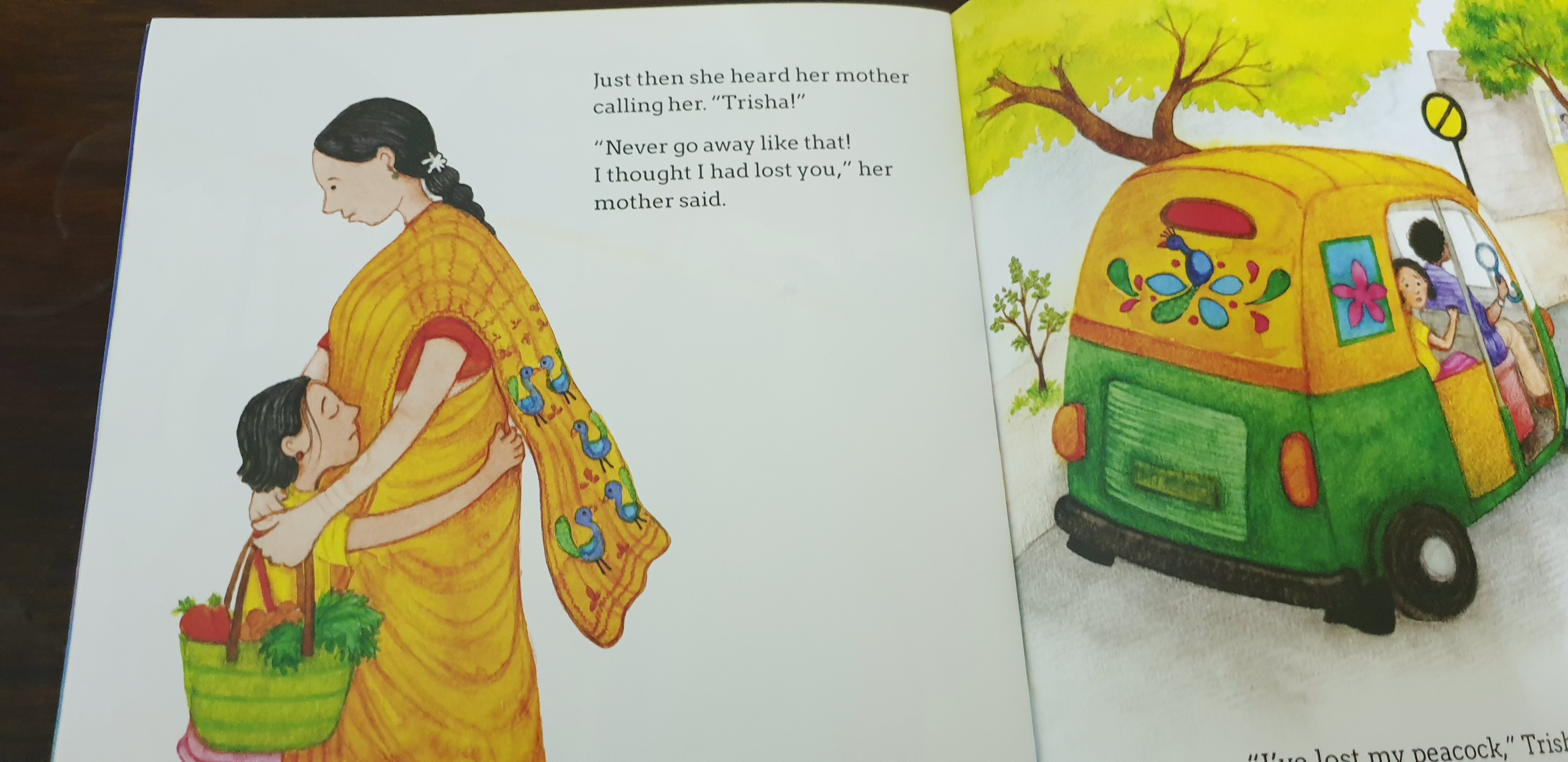 In Niyatee Sharma's book The Runaway Peacock, Trisha counts the number of beautiful peacocks on her mother's sari. One curious peacock jumps off to explore the market and Trisha follows him around! The peacock merges into different objects, including a colorful kite and an elephant's garment! My daughter loved following the peacock and on the way, taking in the sights and sounds of an Indian market, with its many diverse experiences. The book stirred in us a sense of nostalgia and of course, we loved following the peacock around the many sights and sounds of an Indian street. The illustrations are colorful, vibrant and jump out of the page with joy. My daughter and I fell in love with this book - we couldn't get enough and read it many times!

Here are two other beautiful books by Niyatee Sharma. They are perfect little garden stories for your toddler and preschooler.

We love The Runaway Peacock!
Buy this book now!

Amazon US | Amazon India

My Blue Elephant by Vidya Varadarajan and Zainab Tambawalla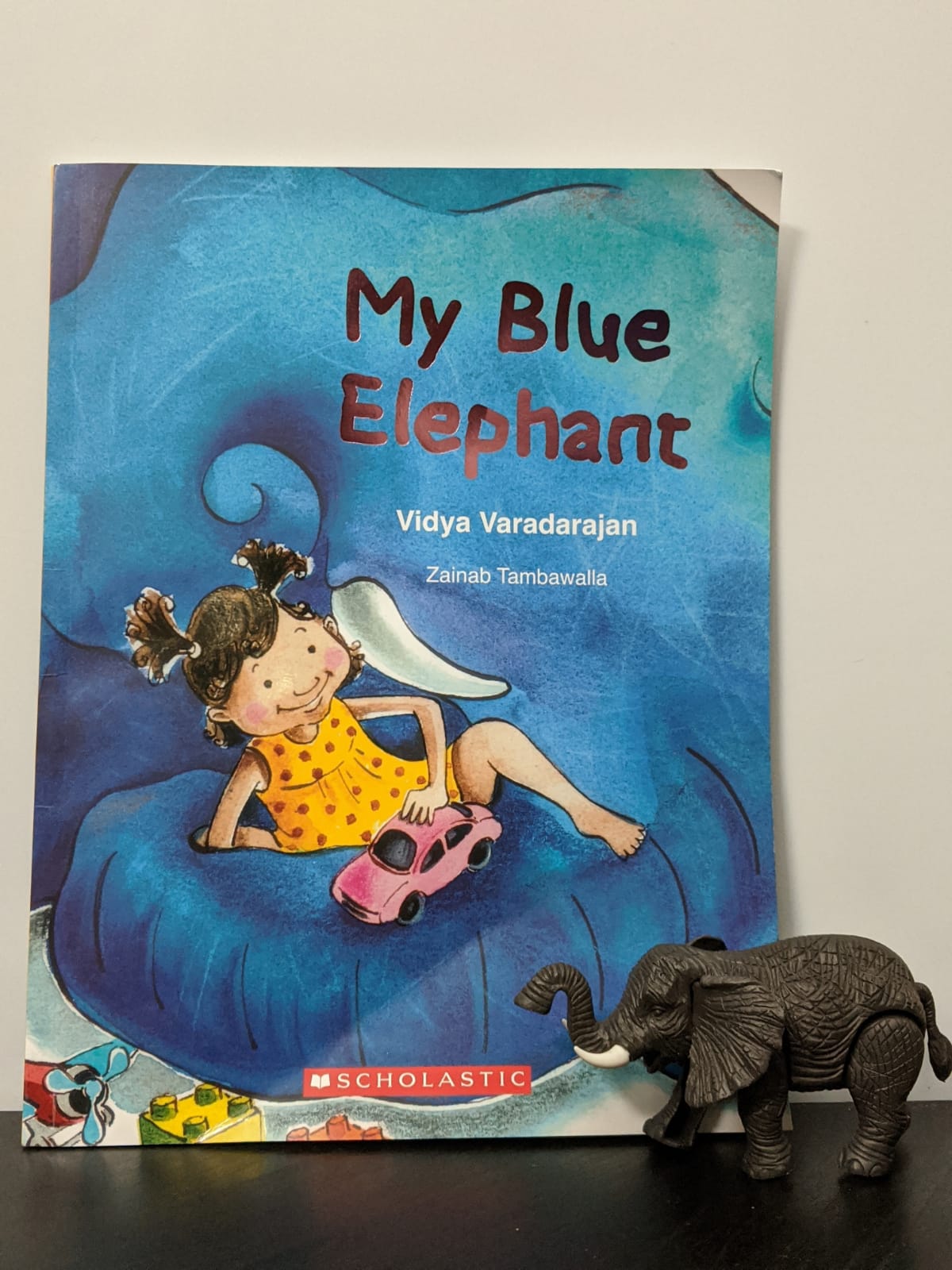 Review by Gomathi Kannan
As a kid, I loved the trips to temples just to catch a glimpse of the friendly giant living amongst us. I have waited in long lines just so the heavy trunk could pat my head and walked back home every single time fancying to pet and ride one.
Pets are our best friends. Everyone longs to have the perfect companion. But managing a pet requires commitment and planning. Imagine bringing home a pet with no help or idea of how to take care of it.
Vidya Varadarajan writes a cute elaborate poem titled 'My Blue Elephant' about a little girl who is accompanied by an unexpected visitor on her trip home back from the temple. The girl sneaks the elephant in her tiny room and keeps him a secret. She manages to feed it. She enjoyed resting on the big live beanbag, drying her hair with the biggest hairdryer she ever owned and enjoying the fan ears and whatnot. The elephant grows day by day until one day there's no room for more. How much longer can the walls confine him? How long will her secret last? What happens next?
This book is a fantasy with a surprising end that you should read to find out. Zainab Tambawalla's art has lots of pictures that made my little one laugh. The illustrations keep the book visually interesting. Scholastic books never fail to surprise me with interesting story picks. This book is sure to entertain children of all ages!
Buy this book now!

Amazon US | Amazon India

Mahabharatha Stories by Deepa Agarwal

Review by Shweta Sharan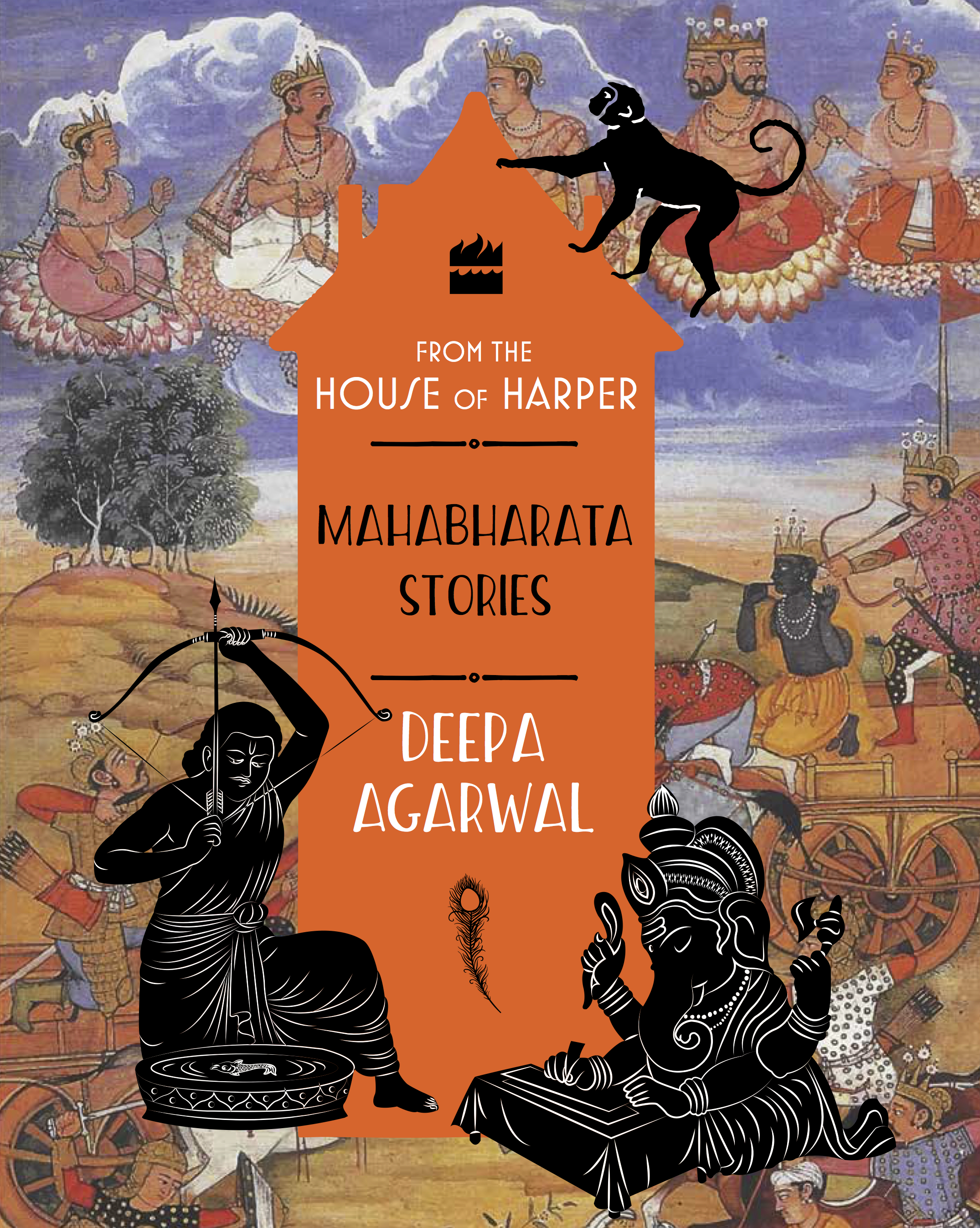 Mahabharatha is one of the greatest epics ever written. Mahabharatha Stories has enticing and wonderful stories - from the gripping game of dice fought to Bhishma on a bed of arrows during the Kurukshetra war, this collection has thrilling and wonderful stories. Hanuman makes an appearance in Mahabharatha too and we learn about his friendship with Arjuna! Yudhishthira meets his father in an unexpected way and Abhimanyu pierces the Chakravyuh. The stories are told with a contemporary and lively voice. Even though we read stories here that are simply part of Mahabharatha, it stills conveys the grandeur, breadth, and scale of this epic. The book has a glossary that's very helpful too!