Board Books of Classic Regional Rhymes from India
posted by Toka Box Editorial Team , June 19, 2017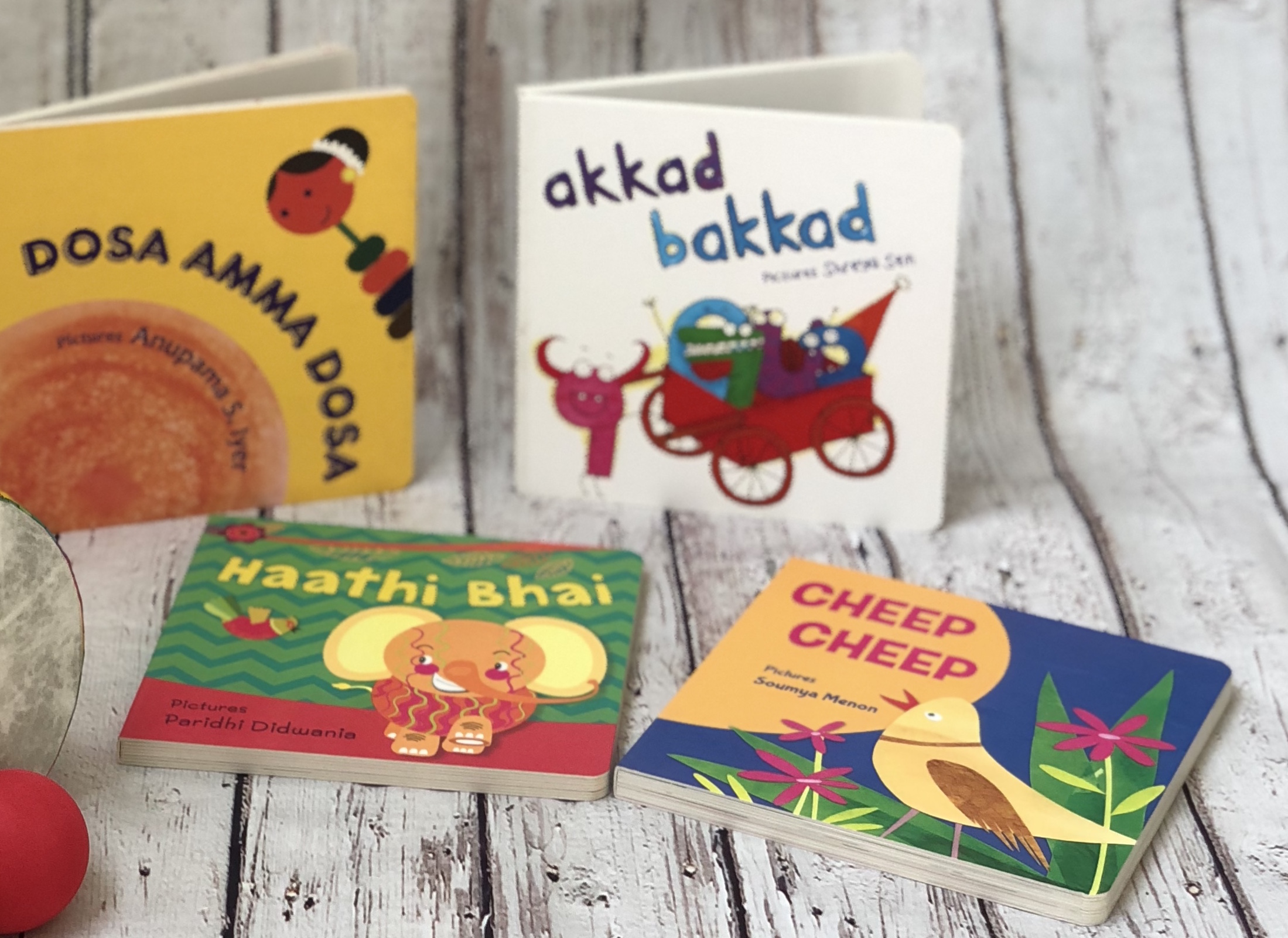 Children enjoy songs. The best way to make them observe their surroundings and learn new things is to make them sing small poems and rhymes.

India has varied culture and many languages and in each language, there are interesting and educative rhymes in plenty. Many such regional rhymes have been adapted in English by Tulika Publications. These are available as small, handy, colorful books of rhymes. Because of this, a wider audience can enjoy these beautiful regional rhymes.
Regional Rhymes Books for Kids
Haathi Bai

This rhyme is adapted from the Gujarati language. When Haathi Bhai arrives waving his ears and swinging his trunk what happens? This rhyme beautifully brings it out. Pictures by Paridhi Didwania makes us love the cute Haathi Bhai.


Akkad Bakkad

This Punjabi rhyme adapted in English brings out the concept of numbers, ascending and descending order of numbers in a wonderful way. Colorful pictures by Shreya Sen makes the numbers alive by making them walk, run, skip, see, laugh etc.
Dosa Amma Dosa

A very popular Tamil rhyme is adapted in English. Dosa is a snack item universally loved by all. In this poem, the preparation of dosa and how it is shared between family members is described. This beautiful rhyme teaches sharing as well as simple arithmetic. Pictures by Anupama S.Iyer brings out the concept of numbers and counting
beautifully.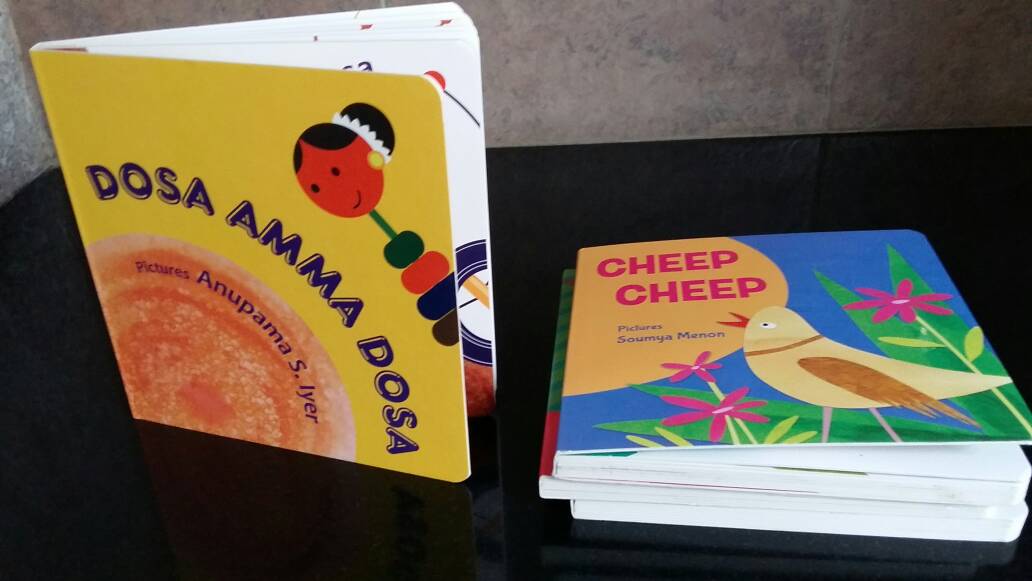 Cheep Cheep

Cheep Cheep is a beautiful rhyme adapted from the Marathi language. In this book, children are introduced to the sounds from the world they hear around them. This rhyme helps kids to observe nature and things around them. Pictures by Sowmya Menon are colorful and the sounds are highlighted in each page wonderfully.

We can happily recommend and gift these books to babies and young pre-school kids. There is no doubt they will love them!

Reviewed by Radha - mom to 2 daughters and a grandmother