A soulfully hilarious picture book on cricket by Natasha Sharma
posted by Shweta Sharan, November 11, 2019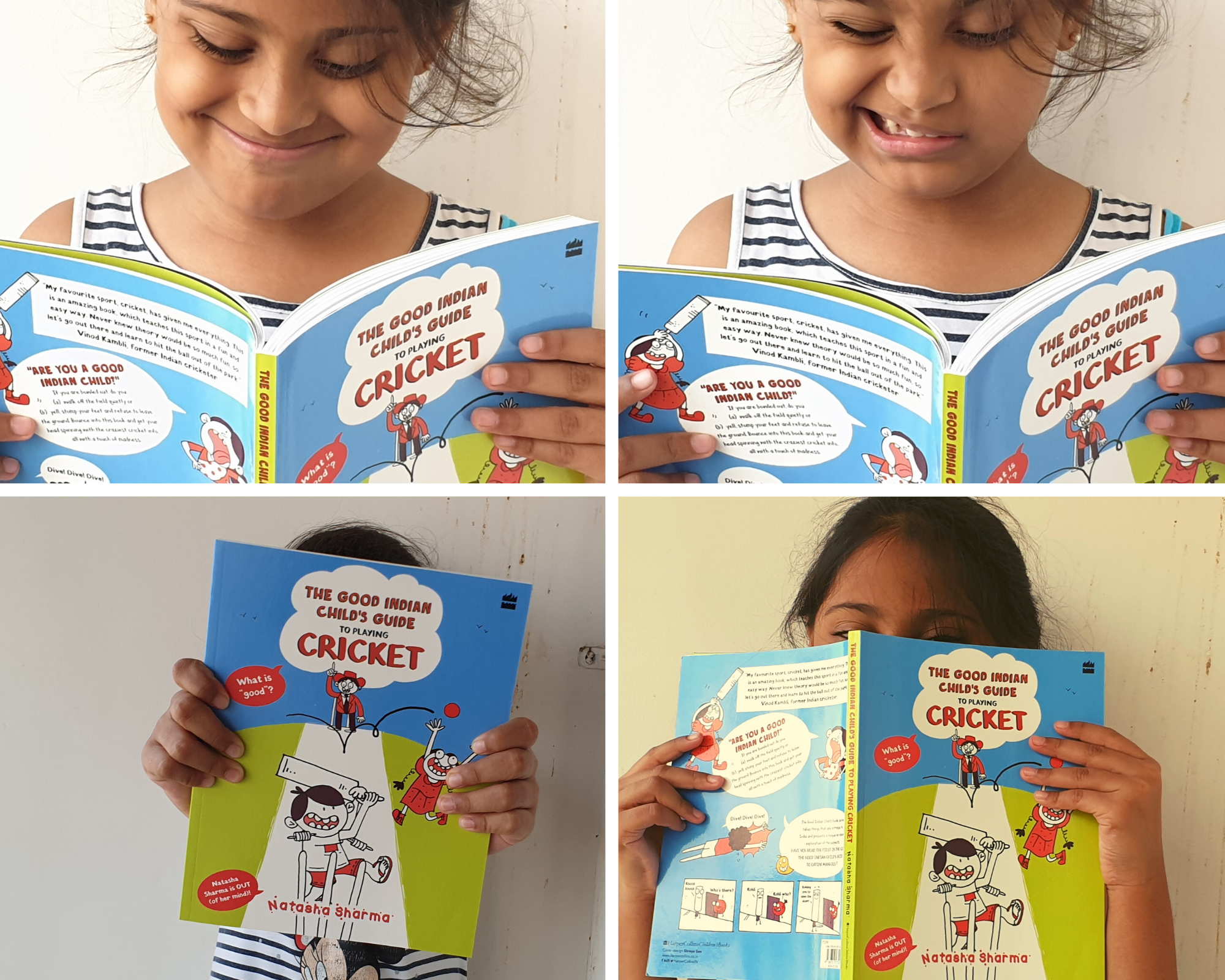 The Good Indian Child is back, and hits it right out of the ballpark! Natasha Sharma's The Good Indian Child to Playing Cricket is perfect for a lover of any sport but it will hold a magical place in the heart of any Indian child who loves cricket.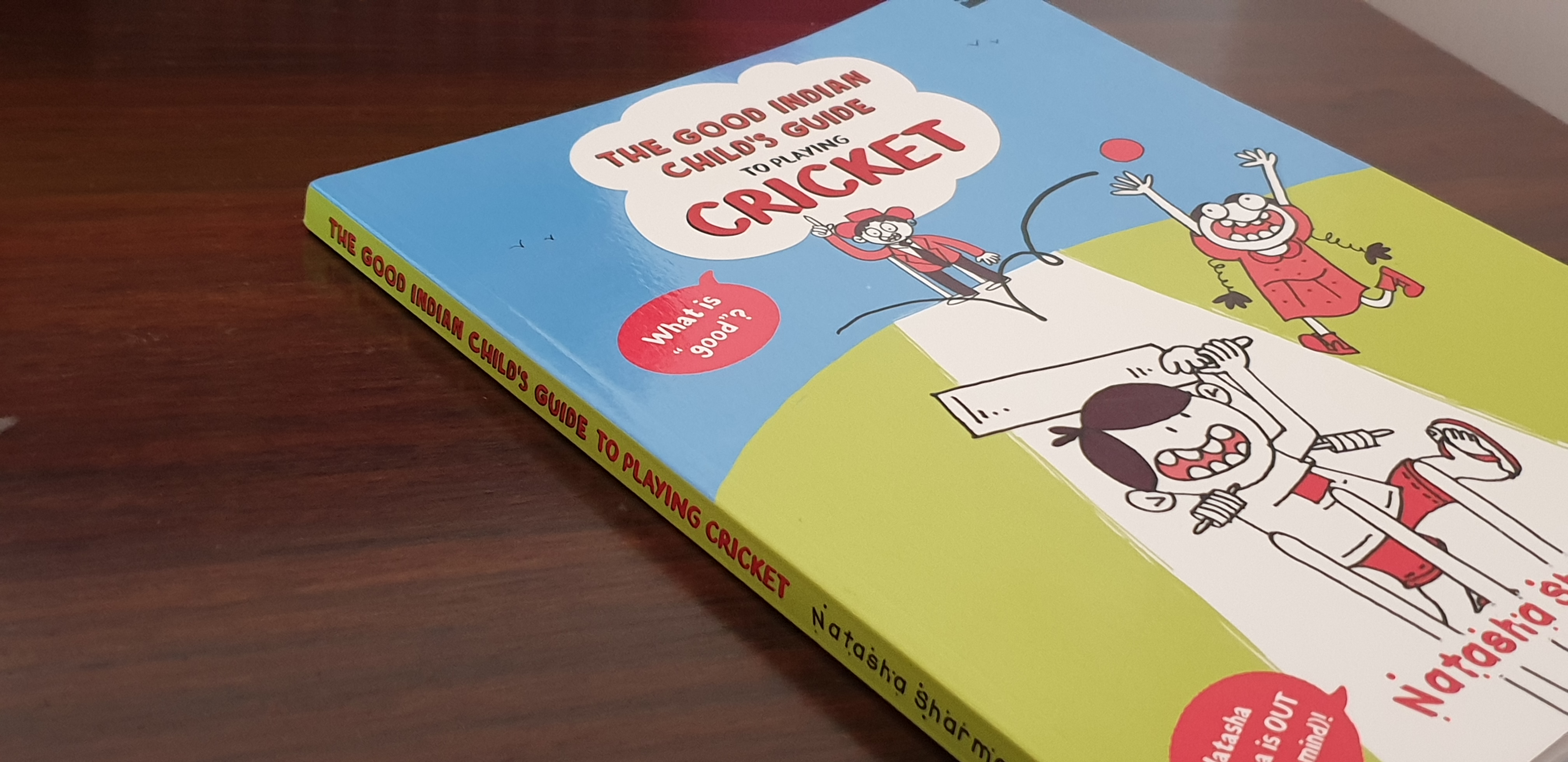 A few weeks ago, I woke up at 5 am in the morning and saw three children in my neighborhood playing cricket in the pouring rain. Their passion for the game was evident. When was the last time we adults loved playing something so much that nor we wouldn't mind getting wet in the rain at 5 am?

I loved Natasha Sharma's book The Good Indian Child's Guide to Playing Cricket even more than its predecessor, The Good Indian Child's Guide to Eating Mangoes. It is both humorous and nostalgic. Both the guides are wonderful but there is an all-purpose enjoyment to The Good Indian Child's Guide to Playing Cricket that is simply priceless.
The book is a fun, witty, wry, goofy and ultimately informative guide to cricket. Vinod Kambli writes about the book, "Never knew theory would be so much fun." And it's true! Like every Indian, I have watched and enjoyed cricket. I am not an expert when it comes to the technicalities of the sport. This book explains all that but with exciting and hilarious explanations that never bog you down. The explanations do come in but they are so lively and done so well that I absolutely enjoyed learning about (and guffawing over) definitions of field positions, off stump, leg side and more.

It starts off by explaining the game in a young player's point of view -- how do you play cricket if there's just two of you? How about if you have three? You get a fielder!

Shreya Sen's illustrations are a riot and also endearing, somehow. In every picture, I can see myself as I tried to play the game when I was a kid or watched from my balcony as others played. I understand that football is slowly catching on among children in India but for me, it will always be cricket. This book can be a great way to rekindle your child's love for the game or to make them connect with its special place in India.
I loved how we can shapeshift the game to play any way we like and the book connects to the beauty of playing cricket in India, whether on the road or semi-professionally. Remember the twigs we used for wickets? Skinny kids too! The descriptions of spin bowling, the rules for playing the game and fielding dives are beautifully written. What I love about the book is that it is not just fun, goofy and deliciously sarcastic but really gets you to connect with the sport on various levels. Towards the end of the book, "the field erupts into a scene that must not be shown in a book about good children" but really, the book ends in a magical way - a game may be won or lost but the universe carries on, a ball is bowled, the person batting hits it, and another fielder dives!

We need interesting, creative and fun narratives on a sport to engage more children to embrace the sporting culture in their own way. This book is a great addition to your child's bookshelf, whether your child likes cricket or isn't particularly a fan. My daughter thought it was pretty hilarious!
Want other books by Natasha Sharma? We love her History Mystery series and you can also read our review of The Good Indian Child's Guide to Eating Mangoes.