Teach Your Kid Business and Life Skills. With a Lemonade Stand.
posted by Shweta Sharan, June 19, 2018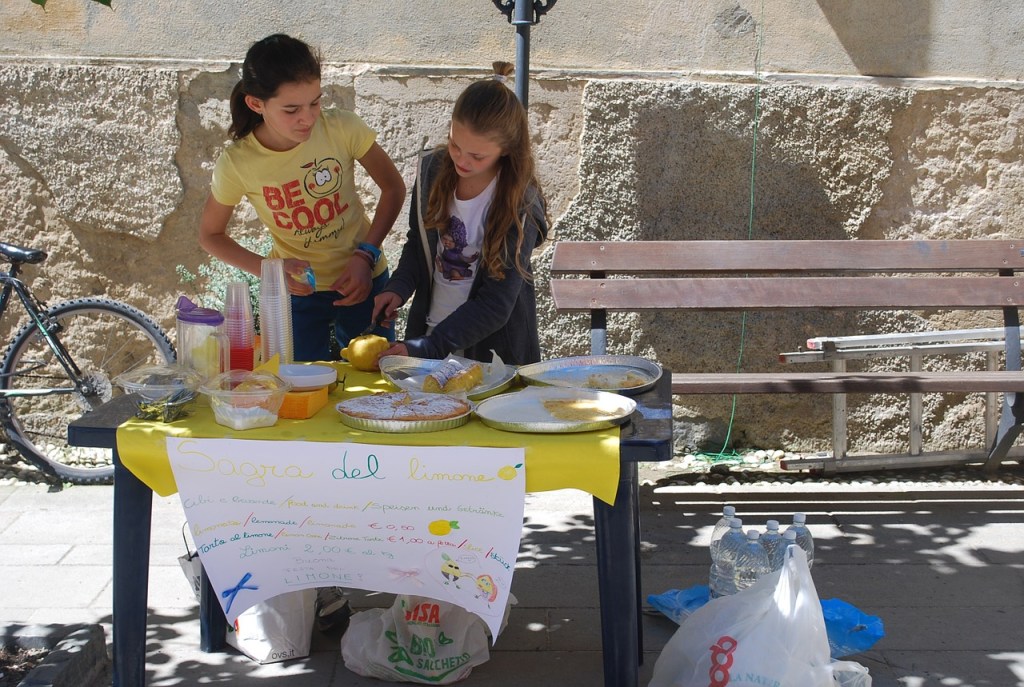 My daughter is 8 and she wants to conquer the world with a lemonade stand.

Sound familiar?

When I was a kid, I put one up too, in our colony in Madras. It did pretty good business.

Why lemonade? Well, it's healthy, hydrating, simple to make, yummy. Also, when life gives you lemons, you make lemonade. Beyonce will agree, right?

Beyond the universality of it, there is something empowering about a lemonade stand. If you check the news recently, so many children have used it to raise awareness about autism or to raise money for a war veteran.

Here's what you can do when you get your child to put up a lemonade stand
1. Take away the freebies

Many people argue that a lemonade stand doesn't really teach entrepreneurial skills.

Kids have their parents' money to buy the material and they can use their tables and chairs or rent a kiosk. These costs don't come into the picture.

As parents, we can encourage them to save up for these expenses way before they set up the stand.

This will give them a broader view of how entrepreneurship works.
2. Play hardball

When I was selling lemonade in my colony, everyone stopped by to buy some and to compliment me. My parents were proud and bought so many cups!

My uncle, on the other hand, played the no-nonsense, realistic customer. He made me really work hard to sell what I was selling. In friendly but persistent tones, he asked, why should I buy your lemonade? Because it's fresh, I said.

Uncle: Can I have it for less?

Me: No, because I squeezed it myself.

Uncle: Why is the cost so high?

Me: Because I spent time getting good lemons and making sure that I strained all the seeds out.

I had to answer every question and not buckle under the pressure. Were my answers astute? Not really. Maybe they were childish but it really gave me tremendous insight into how sales works, and how to negotiate.
3. Learn the accounting basics

How do you price your lemonade?
How many cup sizes do you come up with?
How do you one-up a competing lemonade or food stand?
How do you make a profit?

The reality is that a lemonade stand is a fantastic way to teach a child the basics of accounting. Don't believe us? Here's a book to prove it!
4. Cross-sell and improvise

At six, entrepreneur Gary Vaynerchuck opened a lemonade stand. That's not all. He franchised it!

He would go around in his bike, collecting money from all of his 8 franchises.

One of the franchise owners, a kid, was equally smart and would hold out one or two dollars from Gary.

But Gary let it slide because this kid was an ace with customers and sold more than any other franchise owner.
5. Connect the dots

In this article in Forbes, Chris Myers talks about how his son had a stroke of genius when putting up a lemonade stand. He cross-sold cookies with the lemonade because that's what people like with their drinks.

But here's the really brilliant part. He displayed some of his artwork alongside the food and drinks! Isn't that genius?

They were up for sale and people ended up buying all of them. He also realized that people stopped at lemonade stands because of the cuteness factor and he was unafraid to sell himself.

An invaluable life skill for the future will be the ability to connect the dots and to think in a multi-disciplinary manner.

There is a name for this and entrepreneurs swear by it. It is called associative thinking. For instance, the April Toka Box is a masterclass in associative thinking for kids. It links a picture book on butterflies to engineering!

Really, the sky's the limit with a lemonade stand. All you need to do is to improvise!

For more Ideas on Screen-Free Activities for Summer and Beyond, Sign up for the Toka Box Newsletter!