Hindi Board Book and Rhymes for Babies, Toddlers and Preschoolers!
posted by Preethi Chandrasekhar, March 18, 2019
If you are planning to raise your child bilingual, then quality books in the language you are planning on is a must! If Hindi is your chosen language then we at Toka Box are super excited about the amazing book choices out there these days. Here are two really well-made books from T4Tales, founded by Pridhee Kapoor Gupta.
Das Din



A board book with flaps to open and tabs to pull is a fun way to learn to count in Hindi. The book has Hindi script as well as a transliteration in English for those who are not familiar with the Hindi script but know the language. The illustrations by Alicia D'Souza are adorable. A great book to have in your child's bilingual library!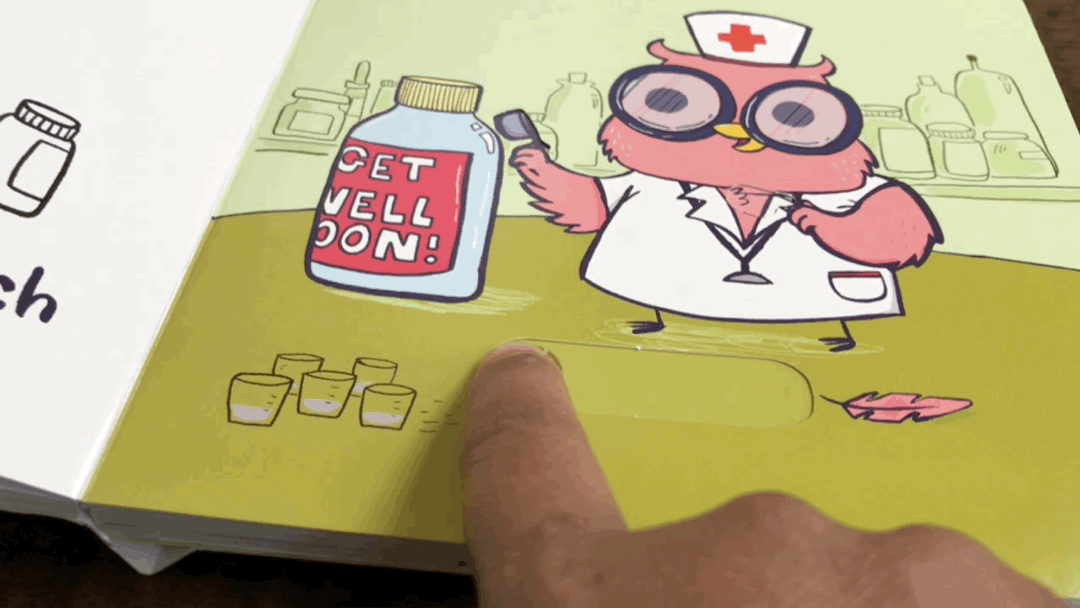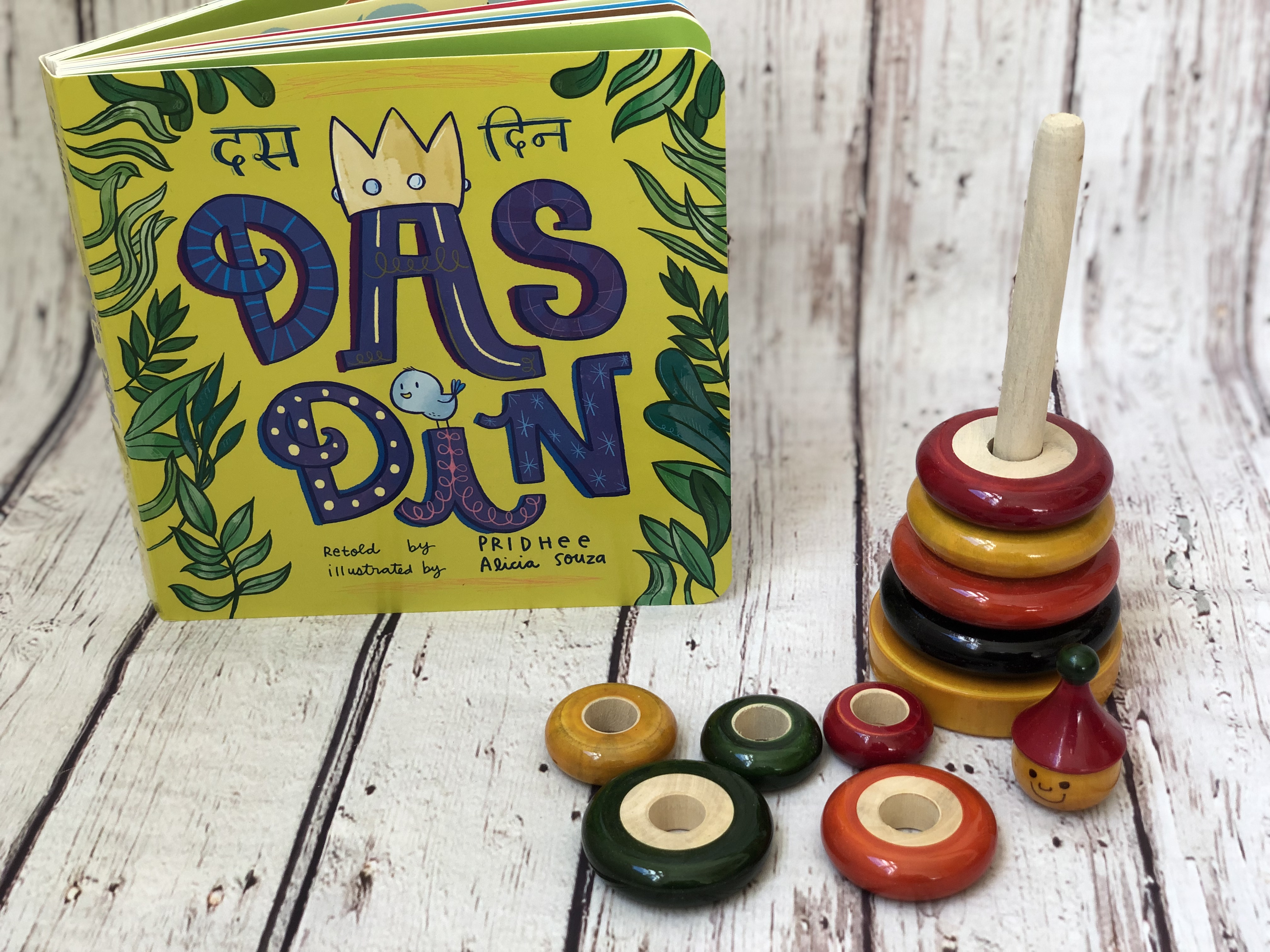 Watch Pridhee Kapoor Gupta as she recites Das Din for you. And tell us if you aren't tempted to buy it then!
Gol Mol Bol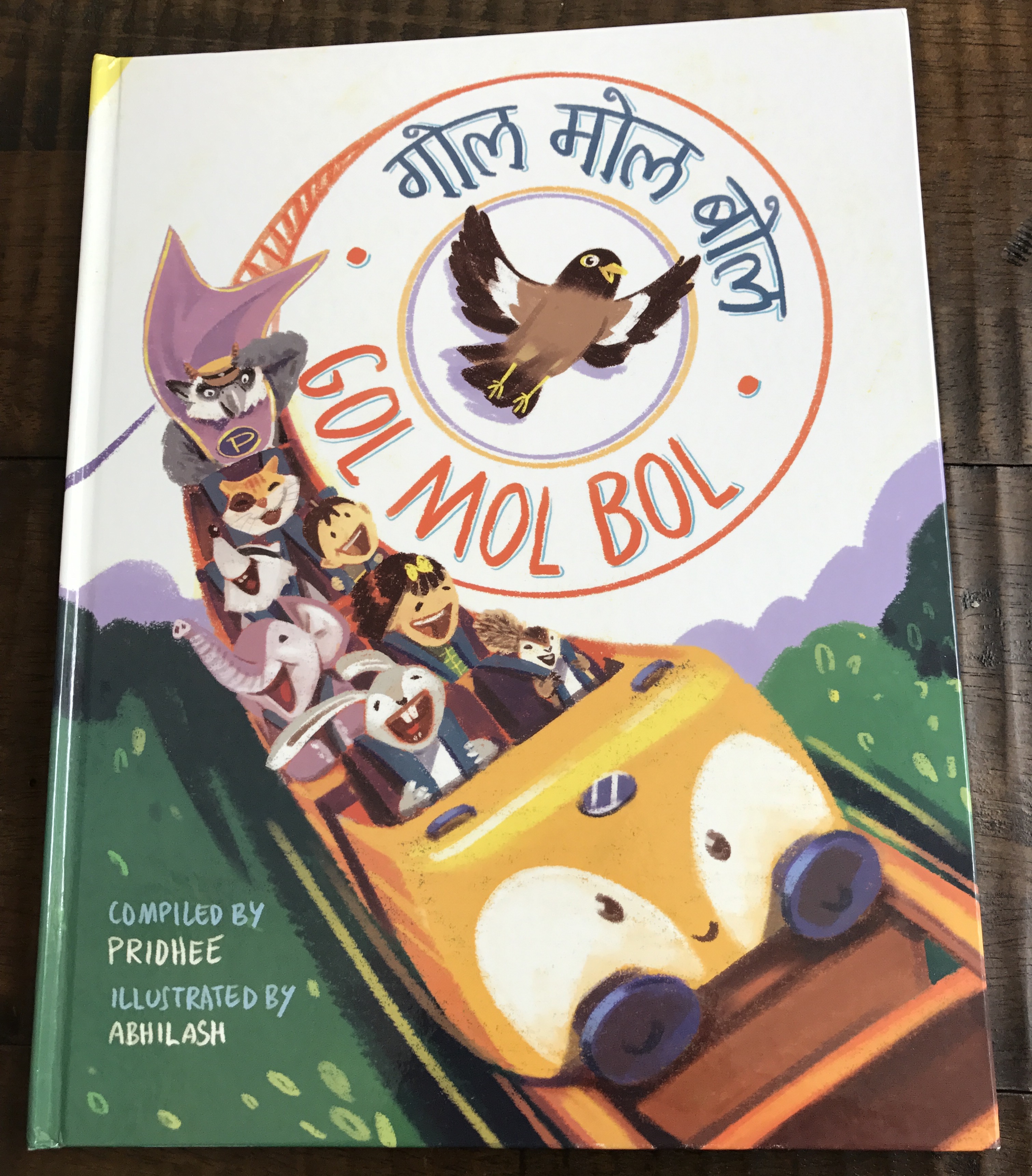 A book of familiar Hindi nursery rhymes from our childhood. This book has the poems in Hindi script as well as a transliteration like the board book. The book comes with music by Ramya Shankar, available for download. This was a lot of fun for us! It was my daughter's first exposure to nursery rhymes in Hindi.

My 6 yr old recognized Akkad, Bakkad Bumbe Bo which I had taught her to play with her fingers, a game I used to play as a child. Games that needed nothing but our fingers and a song! The book helped me remember and share a few more rhymes that I had learned as a child, with my daughter. We also learned some new ones! Especially the Machali poem that also could be a message about letting someone thrive in their natural environment. Such beautiful poems that are a part of our heritage. A lovely addition to round out your library with rhymes in Hindi!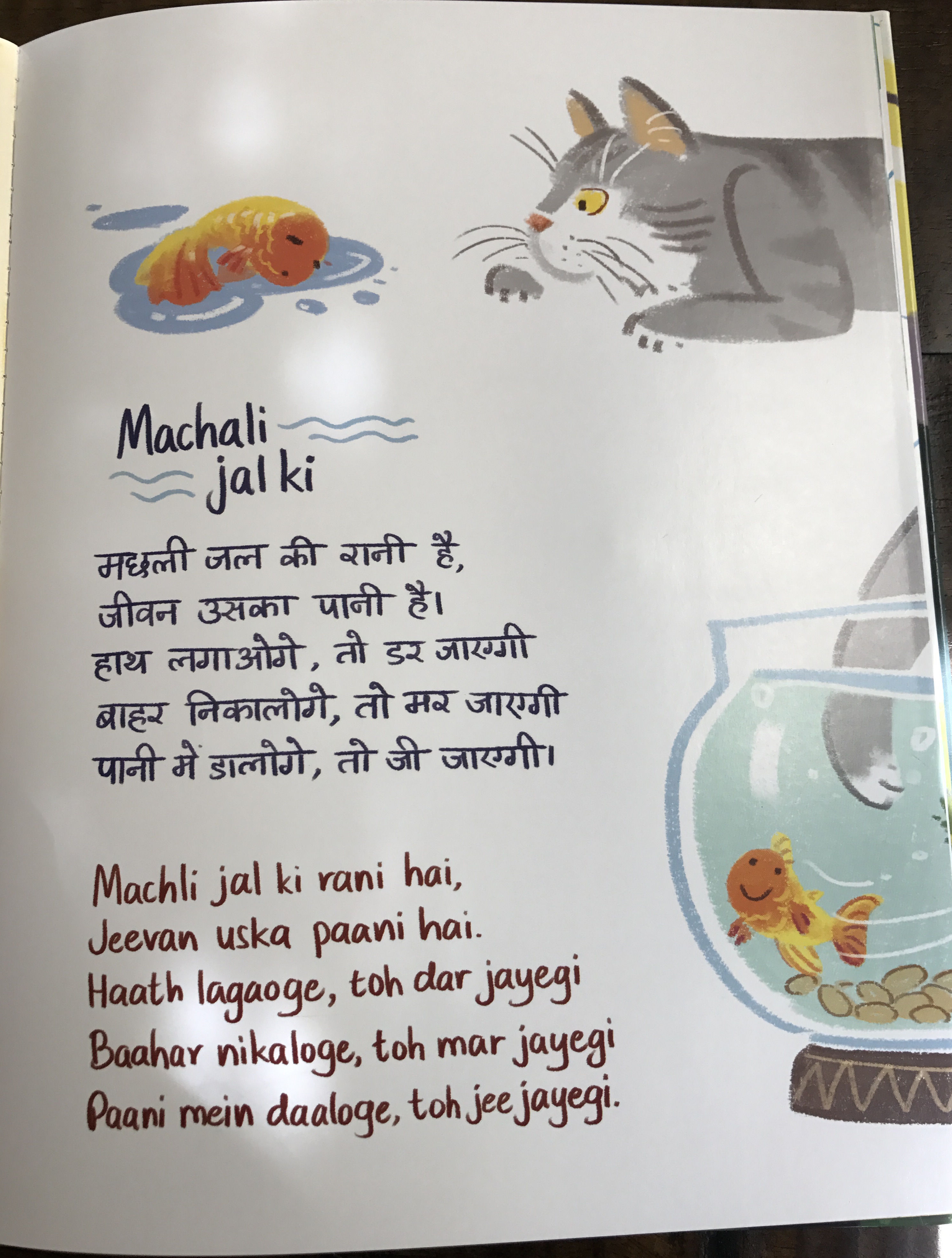 Much recommended. Stock your library with these well-crafted books today!