Chitra Soundar Books for Kids!
posted by Divya , November 27, 2017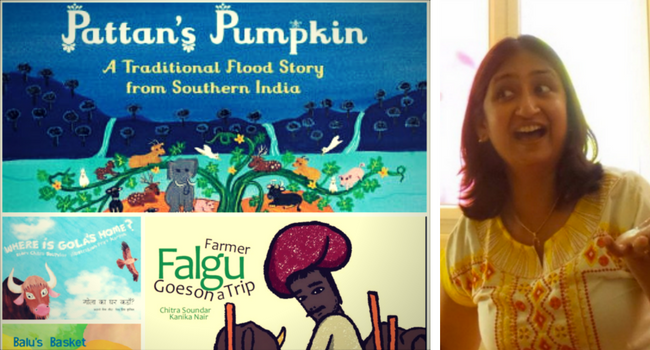 Toka Parent (formerly known as IMC) and Chitra Soundar have had a long association. As Chitra rightly puts it, 'We are old friends!'.

An we are very glad that Chitra has agreed to dedicate a full afternoon to sharing her knowledge and experience on story-telling and story building for kids at the Author Session with Chitra Soundar coming this December at ICC Milpitas, CA!
Chitra will be bringing the story of Pattan's Pumpkin to California on Dec 3 at ICC Milpitas. Event details here!

As we gear up for this fun session, here are some of her books that we have loved and reviewed here at IMC!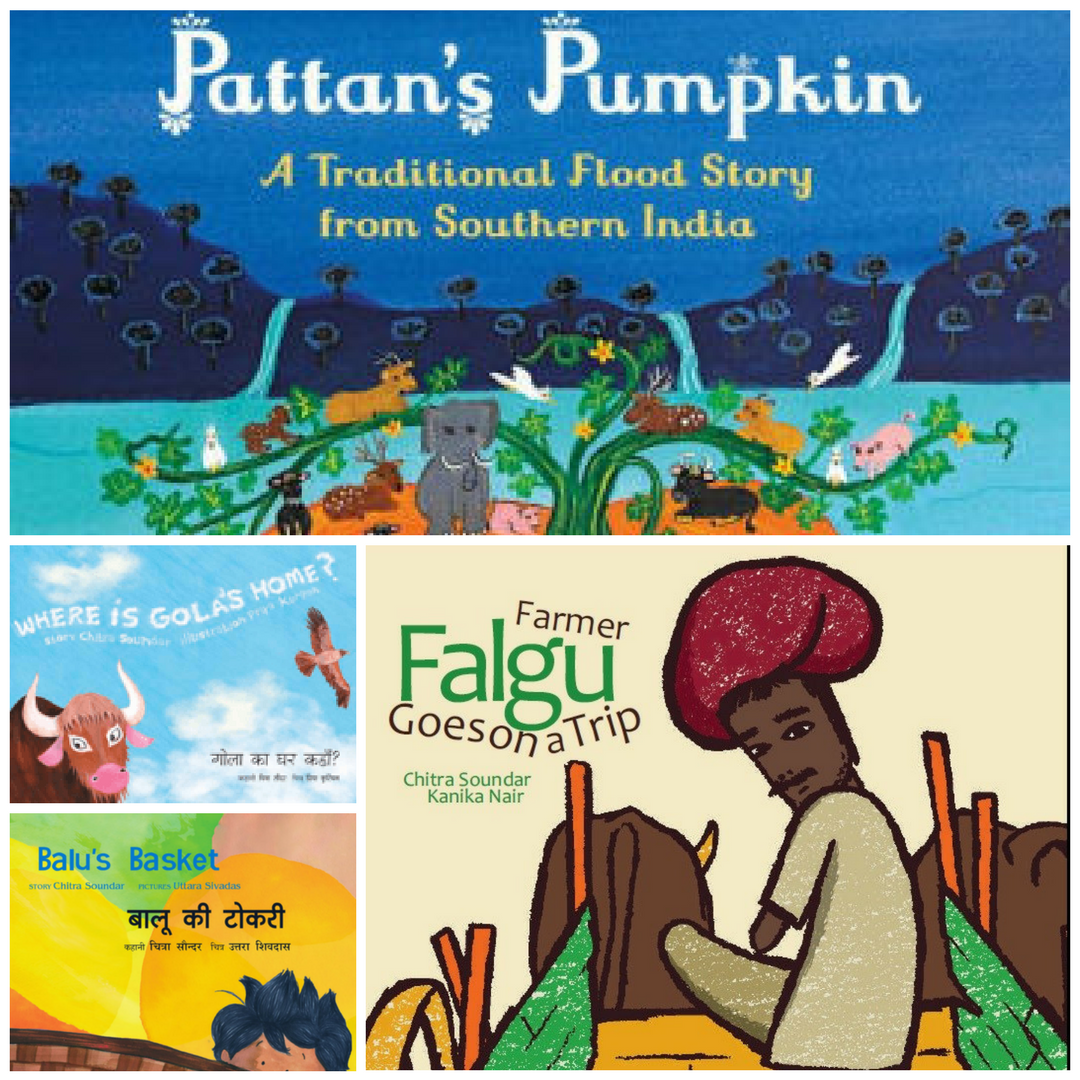 Farmer Falgu Goes on a Trip
This is a cute and funny tale of Farmer Falgu, written by Chitra Soundar and brilliantly illustrated by Kanika Nair. The book is really suitable to be read out aloud to young kindergarten kids.The story is about Farmer Falgu, who is fed up with all the sounds in his farm, and craving for some quiet, decides to embark on a trip to look for some silence. He takes his bullock cart and goes off in search for some peace and quiet. But does he really find it? On the way, he meets loads of interesting characters and is kind enough to give them a lift in his bullock cart. So does he really find the silence and peace and quiet? Is he happy after that?
Read the full book review here!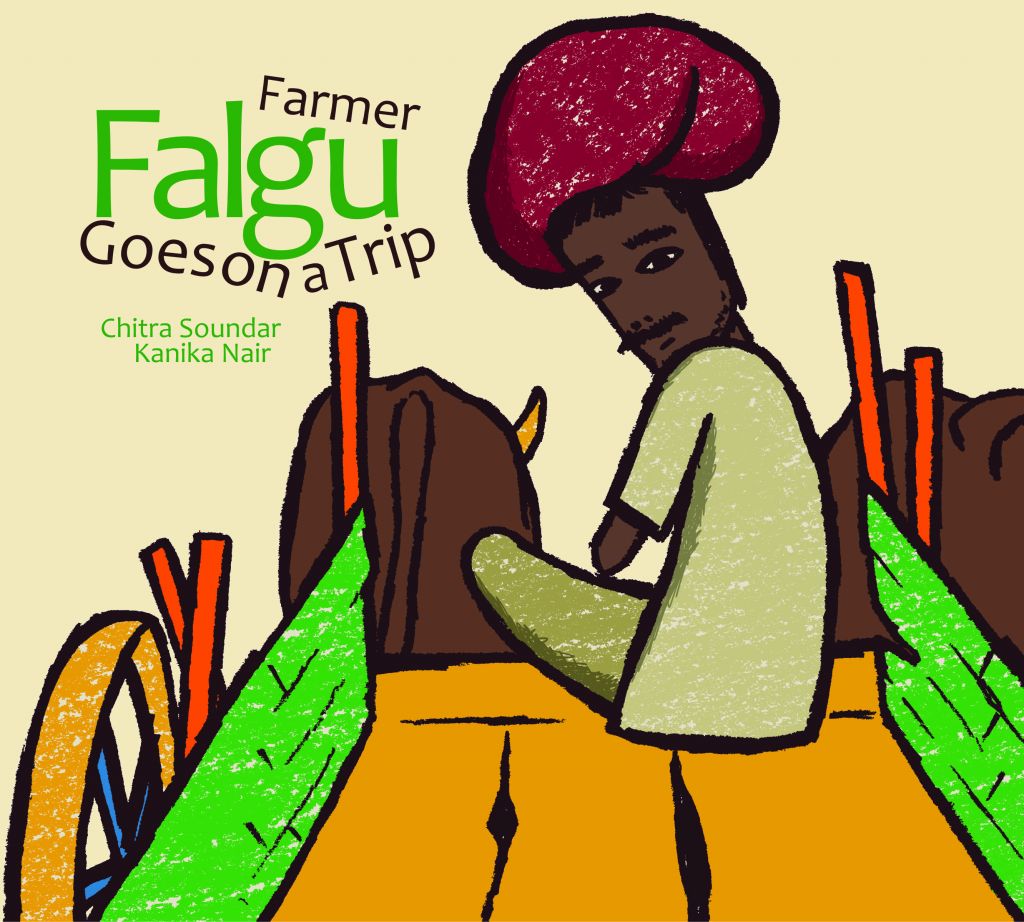 Where is Gola's Home


I chanced upon some fabulous books on nature and set them aside for bed time reading. Where is Gola's home by Tulika Books is one such book. Gola, the yak wants a home where he will have food to eat and water to drink. Muri, his eagle friend helps Gola find a home. She takes him to a desert, a forest, a beach, a river. But Gola isn't happy with her choice. Where then does Gola Find his home?? Read the Full review here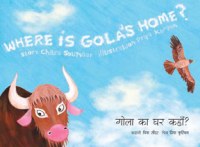 Balu's Basket - Bilngual Book!
As Indians, most of us are bilingual. We can easily move from one language to another, without much trouble! We had researched on being bilingual, we came up with some awesome articles which mention the multiple advantages of 'Being Bilingual'! At IMC we believe in bringing up our kids to be Bilingual too and love bilingual books. Balu's basket by Chitra Soundar is one such book! One day, Balu finds a basket. What does he do with it. Bright, clean pictures create a cheerful backdrop for this fruit-filled book. This book is now available in our Toka Book shop!
Pattan's Pumpkin
Chitr's latest release, Pattan's Pumpkin is a Traditional Flood Story from Southern India. Pattan is the elder of the ancient Irular community in Kerala. If you speak Tamil or Malayalam you'd know that it is a word for Grandfather. Set in the valleys of the Sahayadri mountain ranges, Pattan's Pumpkin tells the story of Pattan and his wife living in harmony with nature.
Read Chitra's own account of her journey that led to this book here!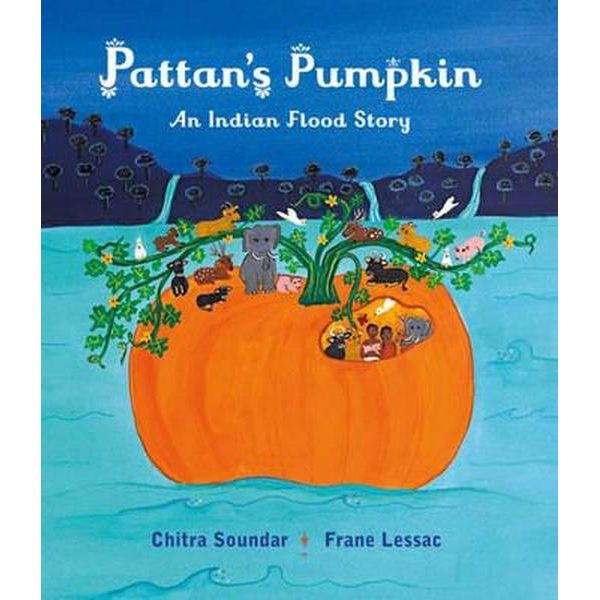 Buy Now: Amazon USA | Amazon India
Chitra will be bringing the story of Pattan's Pumpkin to California on Dec 3 at ICC Milpitas. Event details here!