Chickpea Pasta Soup with Chole Masala | Gluten Free Pasta Soup
posted by Preethi Chandrasekhar, November 30, 2017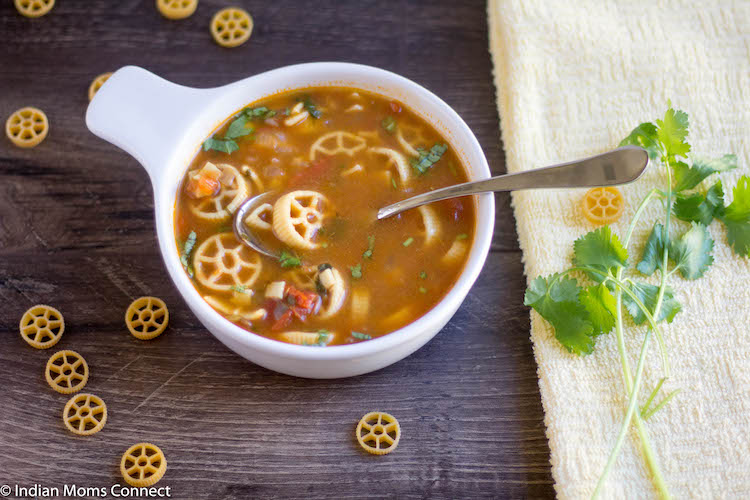 The winter weather always calls for a warm and a comforting bowl of soup. How about making it a healthy and filling meal with chickpea pasta? Today I am going to share a simple pasta soup recipe prepared with chickpea pasta. That makes it a perfect gluten-free recipe too.

The brand Banza makes pasta with chickpeas. Yes, you read it right. :-) With 25g of protein and 13g of fiber, this pasta is surely a great alternative to the regular pasta. You can learn more about the pasta here. The first thing that comes to my mind when I think about chickpeas or garbanzo beans is chole. When I got these kinds of pasta, I immediately decided to prepare soup with the chole masala. :-) A kind of fusion recipe with gluten-free pasta.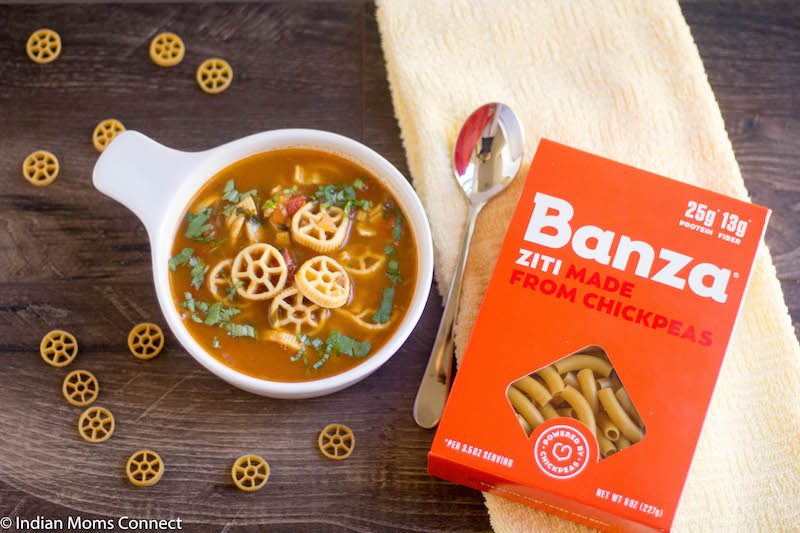 Here comes the simple pasta soup recipe,
Ingredients
Banza Chickpea Pasta - 1 cup
Red chili powder - 1/4 tsp
Chopped Cilantro - 2 tbsp
Steps


Bring the water to boil and add the pasta. Cook the pasta until they are ardent.
Heat a pan or kadai and add oil.
Once the oil is hot, add the cumin seeds and let it splutter.
Then add the chopped onion and cook until they turn translucent.
At this stage add the chopped tomatoes, salt, red chili powder, chole masala.
Cover and cook until the tomatoes are soft and mushy.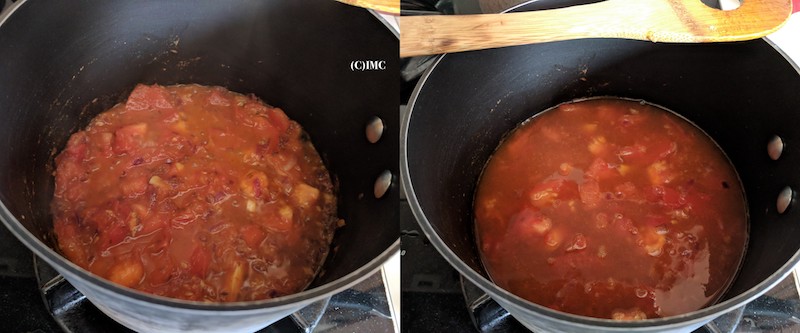 Then add the vegetable broth and bring it to boil.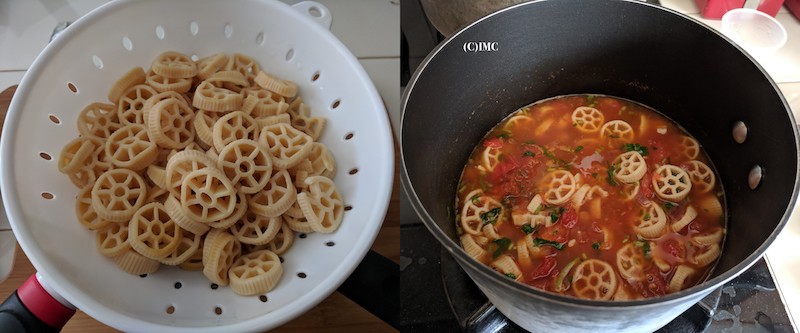 Once it starts to boil, add the cooked pasta. You can more water or broth as per your consistency preference.
Add the chopped cilantro and let it simmer for just 3 to 4 minutes.

That's. Hot and spicy pasta soup is ready.
Notes
Adjust the salt and spice as per your preference.
As mentioned above, adjust the amount of broth as per your consistency preference.
You can any broth of your choice or you replace it with plain water too.