Book Review: Rishi And The Karmic Cat By Nandini Bajpai
posted by Vidhya , February 01, 2016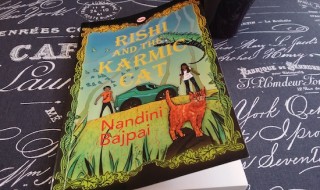 I love magical fiction and being an ardent HP fan this comes as no surprise right? When I received the copy of Rishi and the Karmic Cat by Nandini Bajpai, I was elated and started reading right away.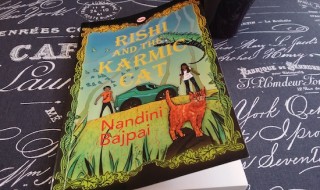 So what is the story about? It's about two kids, Rishi and Karishma and their cat called Kesar who live in Boston. Things seem to be normal until their cat Kesar reveals its identity as Acharya Vidyasagar, master of an ancient order. Kesar the cat, was the Professor Ocean of Wisdom in his previous life at the Nalanda University. Kesar reveals the Book Of Life called Jiva Sutra, which has enormous power. The plot is the quest to find the Jiva Sutra which is hidden somewhere in India. When there is good, there is also evil. An evil iguana is also behind the book.
How the kids are connected to Jiva Sutra and how they find their way from Boston to India and then to Tibet, how are they going to get the book and fight the iguana- err you need to read the book to find out.
As you can see it's an amazing plot and it is narrated in a simple and interesting way. I really liked the historical connections/references in the book. After a long time, I am reading about Nalanda University, Bodh Gaya, Maha Bodhi Tree, the forest of Gir/Gir National Park and freshwater dolphins in the Ganges.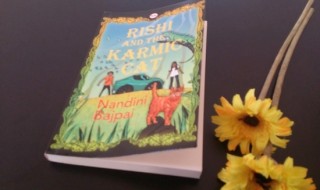 It's a wonderful read not only for pre-teens and teens but also for adults.
It's a great book to explain about some of the unknown artifacts of India. I would recommend this book for teens and pre-teens for sure.