Pooni Pooni, Where are You? An adorable Board Book from Tullika
posted by Divya , June 04, 2019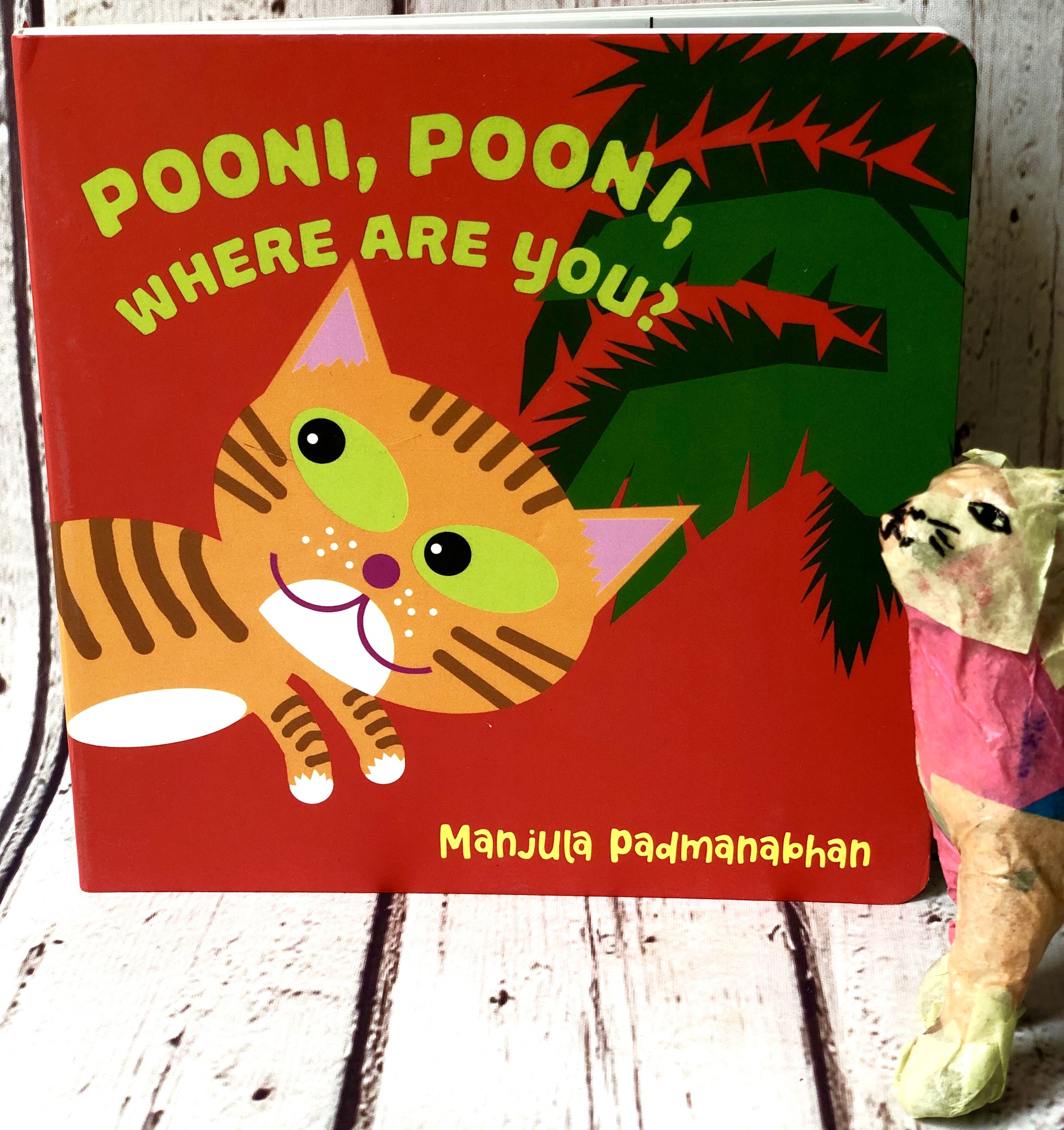 Pooni, the adorable Cat from Tullika Publishers is back, and this time as part of a Board Book for babies and toddlers!
Board Books are Special!
I really think there is nothing as special as a well made Board Book. They can be the perfect first book that a child owns and make for great gifts! Good quality Indian Board books are something I felt my daughter missed out on as a baby.
I did get her a few lifts and flap books, the whole First words board books and a few others. But none of them had any Indian theme that she could really engage with!
It was no wonder that I was extremely glad when I first found this Board book Bundle from Tulika, one that was based on Indian rhymes a few years ago. And the moment I saw them announce the release of this Pooni board book, I knew I had to get my hands on it.
And how glad I am that I did - My now almost 8-year-old, absolutely loved this one! Well, it's never too late, I guess:)
About this Book!
Written by Author Manjula Padmanabhan "Pooni Pooni, Where are You?" serves as a prequel to the author's earlier picture book Pooni at the Taj Mahal!
In Pooni Pooni, Where are You? Baby Minnie can't find her little cat, Pooni anywhere!
Where is Pooni hiding?
Did she run away!
Will she ever come back!!
Will Mom be able to calm Minnie down, as she sobs over her missing cat!
Well, you must get this book and let your baby see for herself :)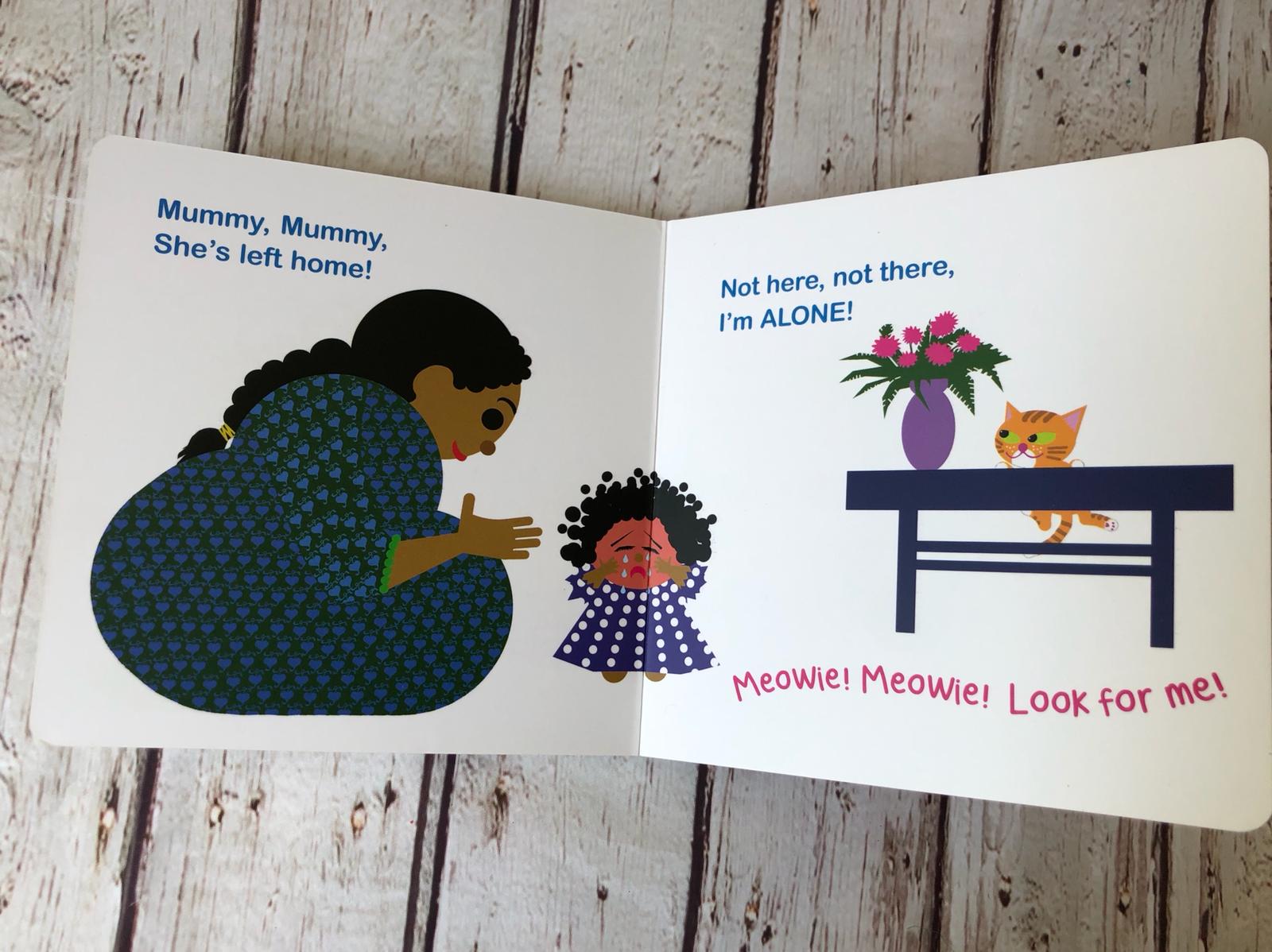 Why we recommend this Book
I love that the book is written in simple rhyme. Makes it a great book to Read Aloud to the little ones.
I think they will be engaged and intrigued by the Cat story and will try and look for Pooni on every page.
It is a charming 'Find-it-book' that is great for toddlers!
An awesome page-turner that makes it a great addition to a child's home library.
Definitely Recommended!
Also, do check out another Pooni book, Pooni at the Taj Mahal!
Toka Peanut Book-Pick for June!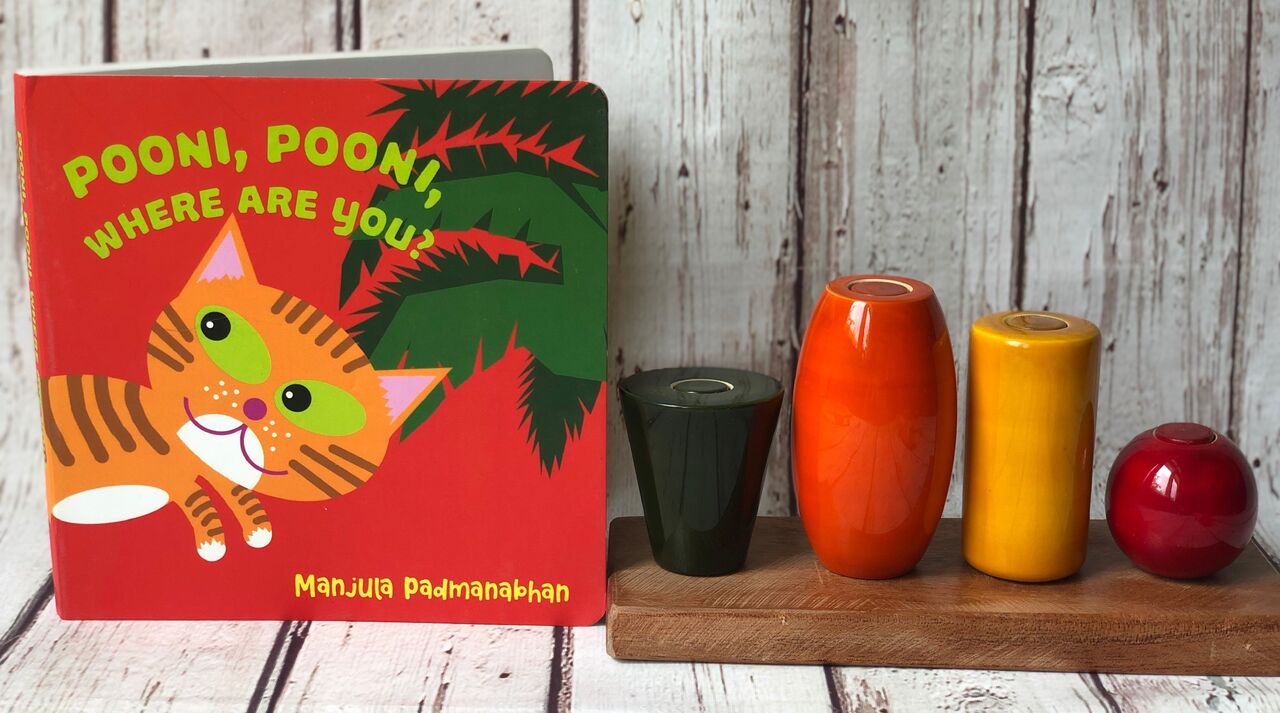 We combine this fabulous book with an amazing Montessori activity called Forms on Pegs in the June Toka Peanut box for babies and toddlers!
Toka Box subscriptions are open now, so hurry before we sell out!

Subscribe here!

Buy this book now!

Toka Box | Amazon India