22 Books About India for Children
posted by Toka Box Editorial Team , August 14, 2020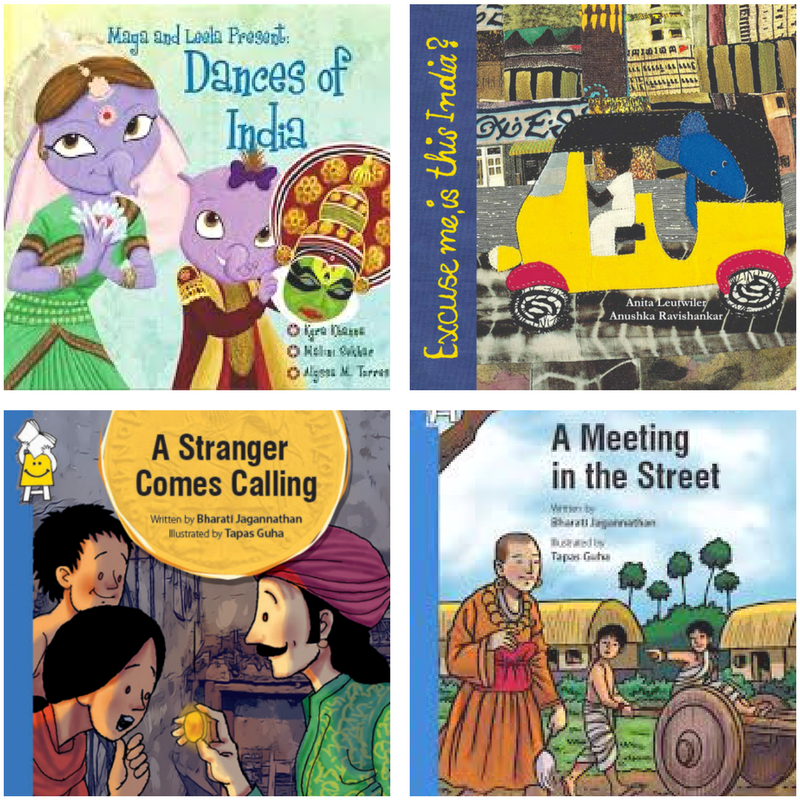 You'd be amazed at the variety of books available on India and the Indian Independence, for children. We have listed them all. From picture books to chapter books, activity books to books on Indian History, and more.
PICTURE BOOKS
1. Excuse Me, Is This India?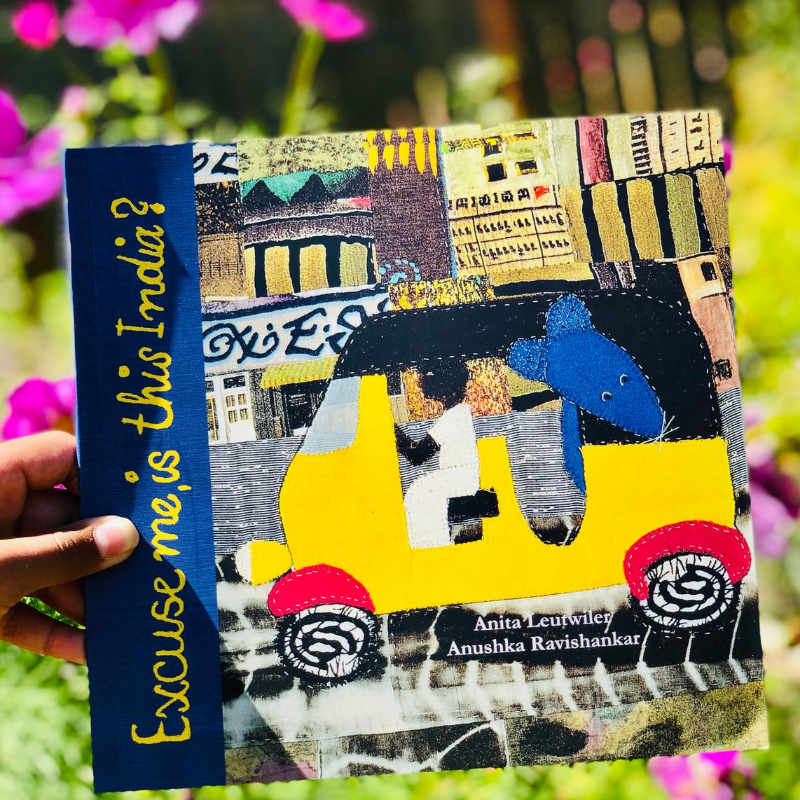 A riot of colors, simple patchwork technique illustrations, fantastic narration, and a wonderful book to introduce kids to India.
That's pretty much how I can describe 'Excuse me, is this India?' written by Anushka Ravishankar and illustrated by Anita Leutwiler.
This is a story about Anna whose aunt has come back from India and then gifted her a quilt with pictures of all the things she has seen. Anna cuddles into the quilt and then her story begins. From an airplane to cows and crows. A little girl to bandicoots (R, my 5-year old brat, loved the way this is pronounced, she kept saying 'bandicoots, bandicoots!')
This book is our pick for the August 2020 Toka Box!
2. Namaste Mumbai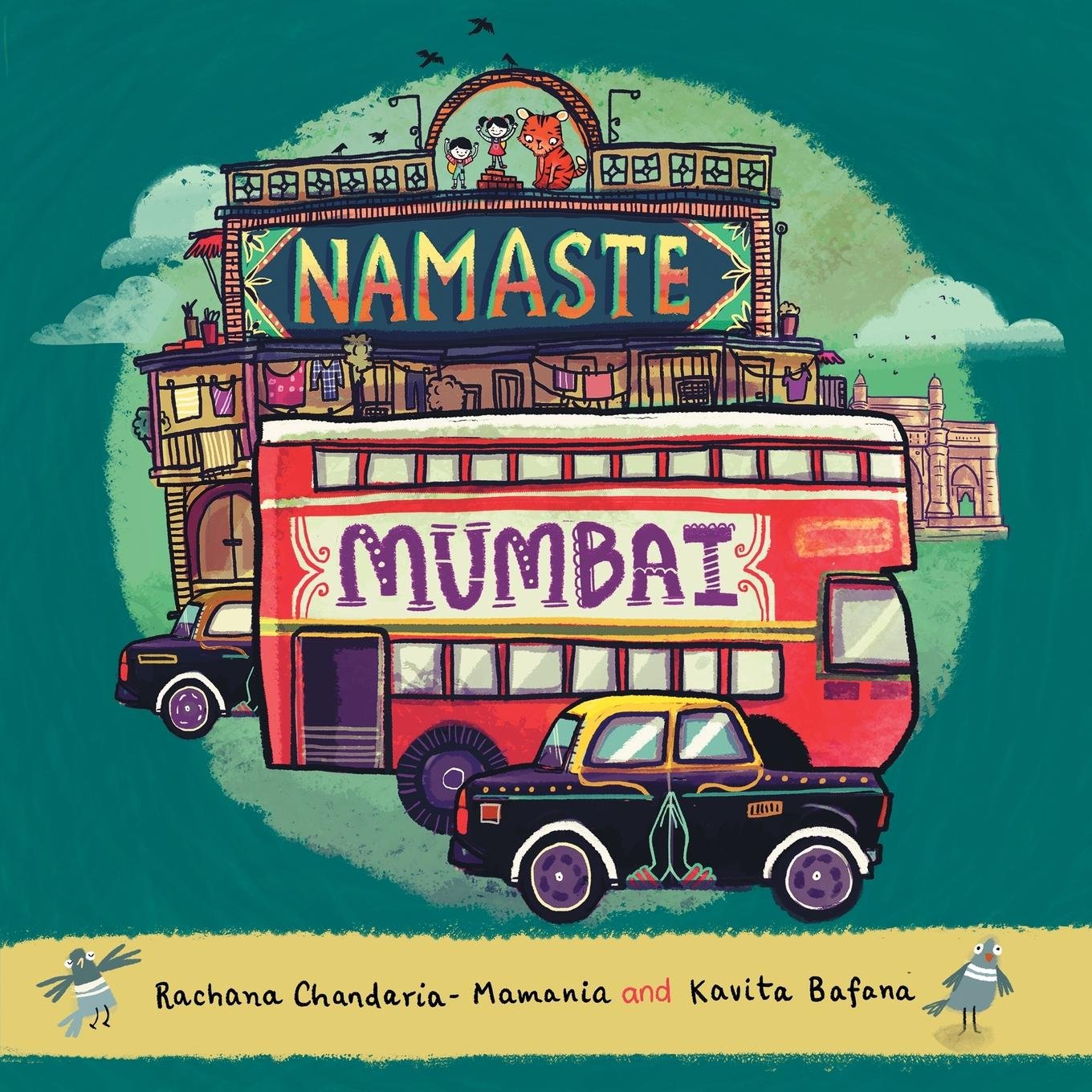 Namaste Mumbai takes readers on a colorful tour of all things Mumbai! As a former mumbaikar, I love reading picture books on Mumbai. And it is doubly fun when I can read it with my daughter and she identifies places and things in the book because of a trip we made to Mumbai.


Buy now!
3. Tales of Historic Delhi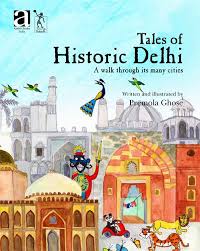 In this stunningly illustrated picture book, the animals of Janwar Dosti — Tunnu the tiger, Zero the giraffe, Lucky the rabbit and all their jungle friends — embark on a beautiful and historical journey through Delhi. They discover its monuments, its places of historical importance, and also find fun things to do. Tales of Historic Delhi is the ultimate family guidebook and companion to explore the city and make its history come alive. Come and take a walk back through time with the animals and birds to discover historic Delhi!
Many Indian books for children have listed the various monuments of Delhi, but few have succeeded in making them into a book that makes learning about this great city - fun! The illustrations make the book come alive. A great way to educate children through this medley of the real, the fantastical and the historical!
Buy now!
4. The Road to Mumbai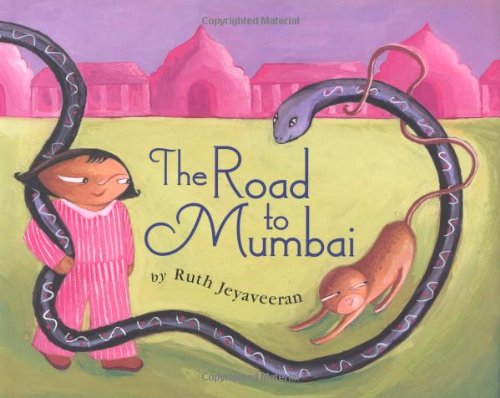 A young girl named Shoba, with the help of her monkey Fuzzy Patel, takes a magical journey to Mumbai in order to attend a monkey wedding, meeting an eclectic assortment of well-wishers along the way. If your kids are anything like mine, they will want you to read The Road to Mumbai again and again!


Buy now!
5. Let's Visit Mumbai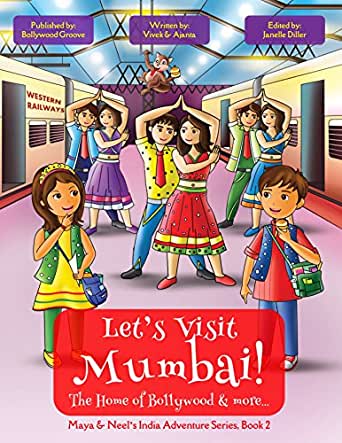 This book by Bollywood Groove is a story about Maya & Neel who visit Mumbai from Chicago and are really excited about the adventure that they are going to have while exploring the city. Its a great pick for children 5 and above. Any kid that has visited the city can relate to the book really well. Talk about representative books- it works like a charm.


Buy now!

6. Mukund and Riaz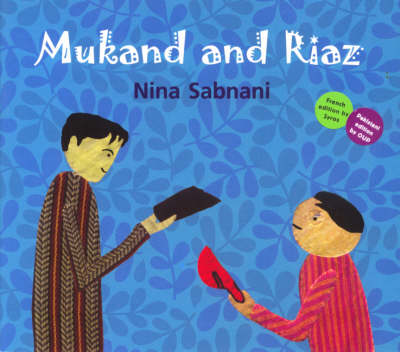 Mukund and Riaz by Nina Sabnani, published by Tulika Books is a story of a deep friendship between two boys, Mukand and Riaz set against the backdrop of the partition of India. The story strikes a chord and is deeply touching and all the more because it is based on the real-life story of the author's father. A perfect book to perhaps begin conversations about hard topics with your children, if and when they begin asking these questions.
Buy now!
7. The Story of the Dandi March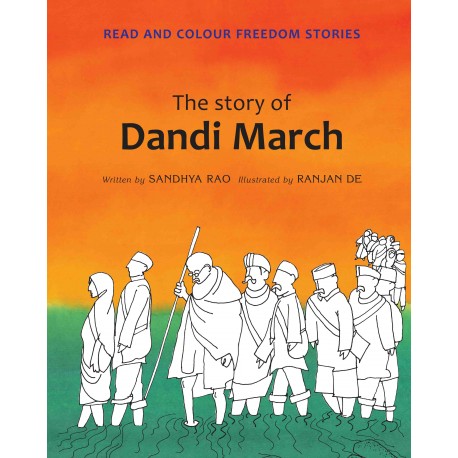 This book is part of our Toka History Box on Partition which will be shipping October through December!asbattle over salt? Yes, fought the Gandhi way! What guns and soldiers could not do, he did simply, quietly and non-violently, just by picking up a lump of salt. Follow Gandhiji's famous march to Dandi to see the brilliant strategy that made the British give in and the world take notice. Peek into the book here.
Choose this book as an option when you subscribe to the Toka History series now through September as part of the Gandhi box!
Buy now!
8. My Gandhi Story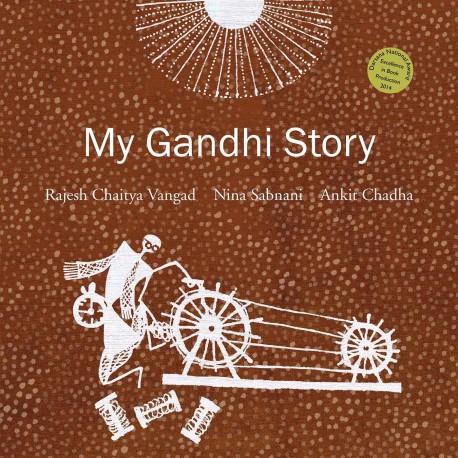 Everyone has their own story of Gandhi -- and in this book, a Warli artist, a storyteller, and an animation filmmaker come together in a unique collaboration to bring a very visual story of Gandhi to children. This book is part of our best-selling Toka History Series.
The book narrates Gandhi's story but from a unique perspective and the story is something that every young reader can relate to, instead of just being impersonal facts in a book. We also love the diversity behind the making of this book, when different kinds of artists come together to tell a story.
Choose this book as an option when you subscribe to the Toka History series now through September as part of the Gandhi box!

Both Gandhi Books are also available for purchase as a Gandhi Bundle on the Toka Shop!

Buy now!

9. Bhimrao Ambedkar: The Boy Who Asked Why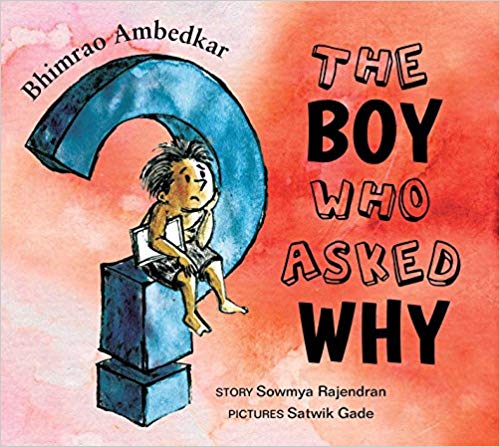 This book follows the life of Babasaheb Ambedkar and how he lent voice to fight against caste discrimination. From GoodReads - "This straightforward telling, visualized with quirky imagination, brings to children a man whose story will raise their awareness of discrimination -- leading them, perhaps, to ask their own whys. It's a great way to learn about one of the authors of our constitution and a man who fought many battles in his life.
Buy now!
10. Breakfasts of India

Remember when we were children and we feasted on the language used to describe food in books by Enid Blyton, JRR Tolkien, and Ernest Hemingway? How we wished that someone could write about Indian food that way! My daughter and I loved this book for the sheer variety of food that is depicted in its pages.Breakfasts of India makes our childhood wishes come true! The book describes food to perfection -- crunchy Dal Pawaans, sweet and creamy Chira-doi-gur, misal pav with farsaan on top. Simply yummy, isn't it? We also liked the diversity of our country's breakfasts -- sweet, sour, crunchy, soft, creamy, tangy, stuffed or plain.
Buy this book now!
11. New Years of India
We celebrate New Year's Day on the 1st of January but we have so many Indian new year festivals -- Gudi Padwa, Baisakhi, Ugadi and more. We loved the mention of all the other new years! Every page is devoted to a New Year variation and describes in detail how the new year is celebrated. Illustrated and produced beautifully, these books attracted my daughter as soon as she laid eyes on them. She reads them often, flipping through them or even poring over them!
12. Farmer Falgu Goes Kite Flying
Farmer Falgu's trips never go smoothly. In this third book of the series, he is on his way to the annual kite-flying festival with his daughter, Eila. But…. Whoosh! She loses her kite to the strong wind. Will our ingenious Farmer Falgu come up with a solution to make his daughter happy?
13. A is for Ajrakh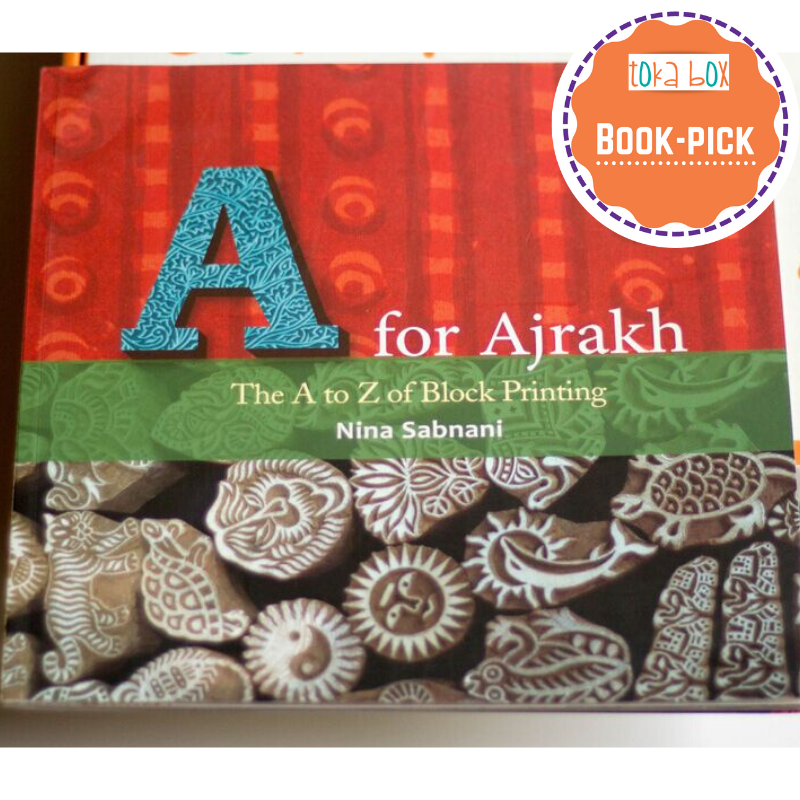 What do ancient fragments of cloth found in Egypt have to do with modern-day Gujarat? The answer starts with A — and sets us off through the alphabet, building with blocks of a very different kind! A for Ajrakh, B for Bagh, C for Chhipa… Each letter sparks off an aspect of block printing on textile, so that by Z for Zafran what we get is a fascinating patchwork of the styles, the motifs, the blocks, the dyes, and the skilled people who sustain and invigorate a centuries-old intricate craft.
Buy this book now!
ACTIVITY AND ART BOOKS

14. My First Indian Coloring Book


For kids who are imbued by the love for their newly found "God friends", here is a great way to celebrate them. Just decorate them in dazzling hues. Forty pages of divinity await. This book lets you color anything from diyas to Durga, shrines to Siva, Aum, flower patterns, peacocks, animals, musical instruments and many more!!


Buy now!
15. A Puzzling Tour of India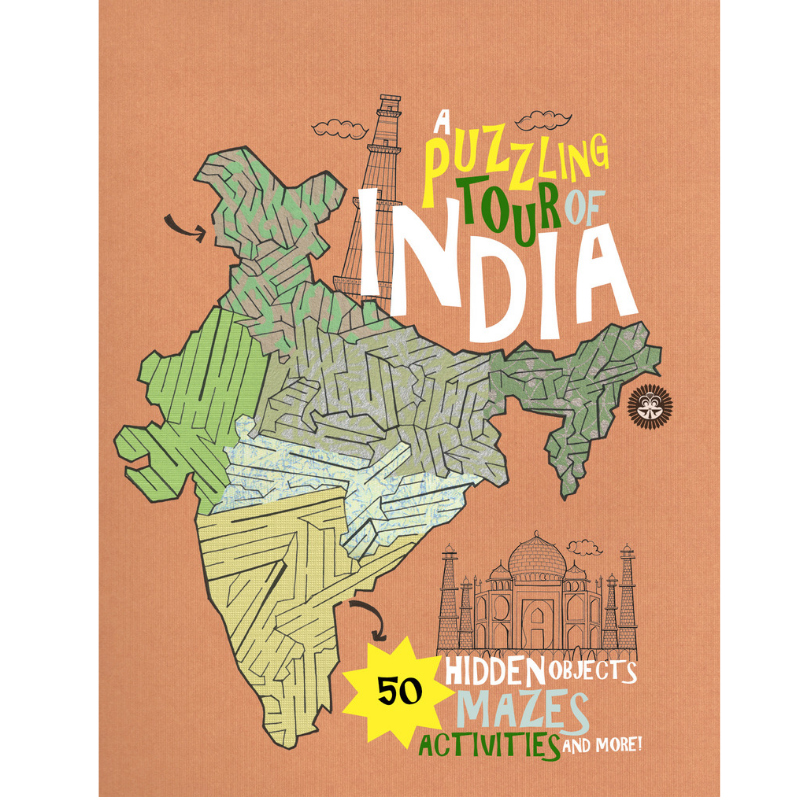 Take a bewildering trip through India that will have you winding your way through Assam's tea estates, putting together a snake boat in Kerala, and hunting for antiques at Mumbai's Chor Bazaar. Just don't get lost along the way! An activity book for ages 6+, filled with 50 mazes, hidden objects, and visual conundrums.
Buy now!
16. Eye Spy Indian Art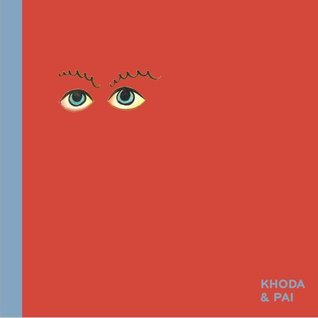 After Raza's Bindu, authors Ritu Khoda and Vanita Pai are back with Eye Spy Indian Art, an absolutely gorgeous and well-crafted book that takes us on a journey of the evolution of Indian Modern Art and its various movements.

They start with the pre-modern phase of the Company School depicting life, birds and animals in British India under the patronage of the East India Company and Kalighat Pats made of cloth that are accompanied by patuas who tell stories or sing folk songs.
Buy now!
17. A Village is a Busy Place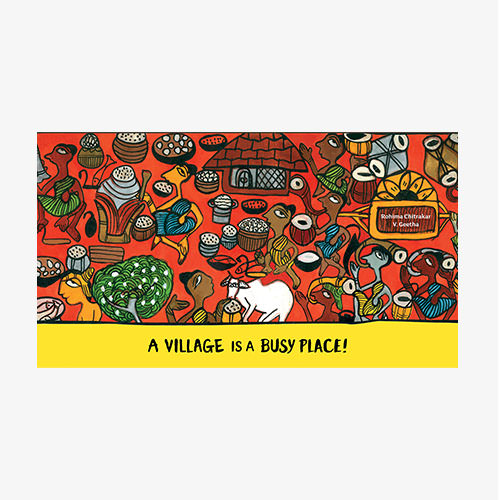 This is a stunning new activity book from Tara Books. The illustrations are in the Bengal style of Patua scroll painting and depicts life in a village of the Santhal people, one of India's largest indigenous communities


Buy now!
CHAPTER BOOKS

18. The History Mystery Series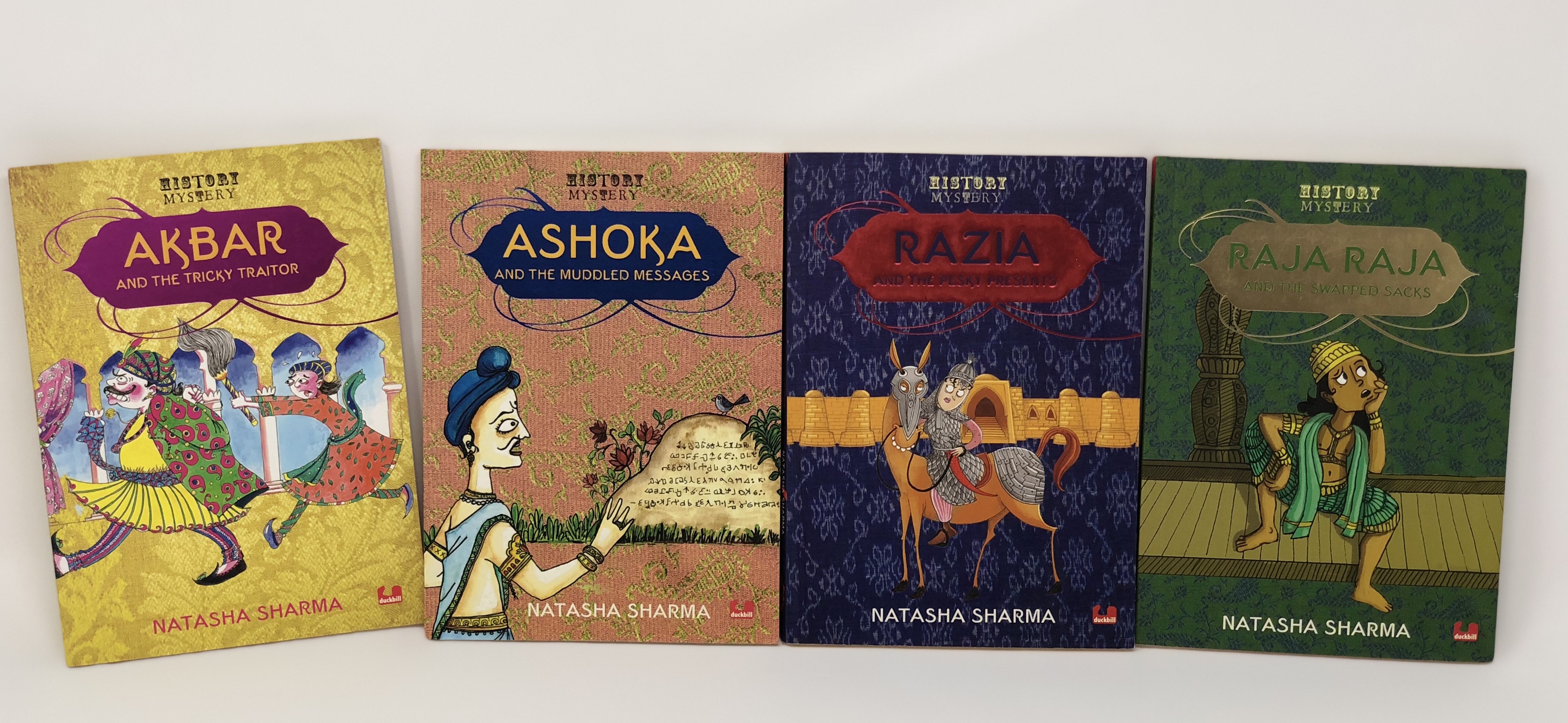 Natasha Sharma is one of our favorite authors. The History Mystery series are semi-fictitious stories woven around famous people from Indian history -- Ashoka, Akbar, Razia Sultan, and more. The incidents narrated are fictitious but are based on actual events from history. We loved Razia and the Pesky Presents, a book about Razia Sultan who is very irritated because she keeps getting these pesky presents that keep reminding her she is a woman and not a male to run the empire. She sets out to discover who is giving her these gifts.
In Raja Raja and the Swapped Sacks, Raja Raja is the king of the Chola dynasty. He is worried because the Chinese from the Song dynasty have complained against to him against the Ayyavoles who are the group of traders who control the trade of the Chola dynasty. Someone has been swapping the sacks of goods which the Chola empire has been trading with the Chinese. The king then realises that only one person in this kingdom can solve this mystery.

There are five books in this series and each one is so engrossing, you cannot up it down!
Combining history with mystery is a superb idea and Natasha Sharma's humor keeps the narrative going at an exhilarating pace. You will be on your toes, trying to read till the very end and make interesting discoveries. The book has actual facts and information on each historical figure, right at the very end. We highly recommend this one! It's our favorite.
Buy now!


19. A Children's History of India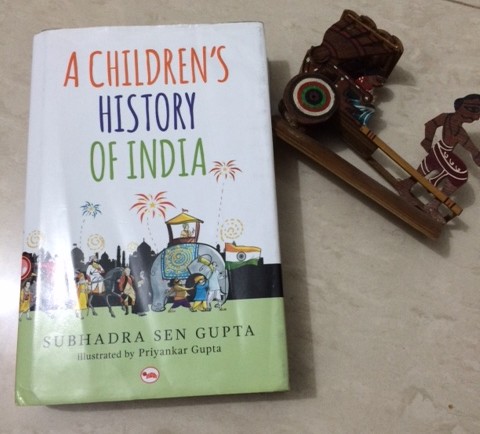 This book is written by Subhadra Sen Gupta & illustrated by Priyankar Gupta published by Rupa Publications is consolidated book on the history of India right from the times it was called Jambudvipa till today. The book is divided into four sections - Ancient India, Medieval India, British India, Independent India. While most history books deal with important events, what sets this one apart is the chapters on how the common people lived.


Buy now!
20. The Incredible History of India's Geography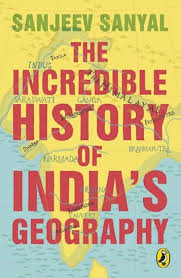 Written by Sanjeev Sanyal with Sowmya Rajendran, published by Puffin, is one of those magical books which manages to convert historical facts and figures into an interesting read with almost a story-like feel to it.
Buy now!
21. Ahimsa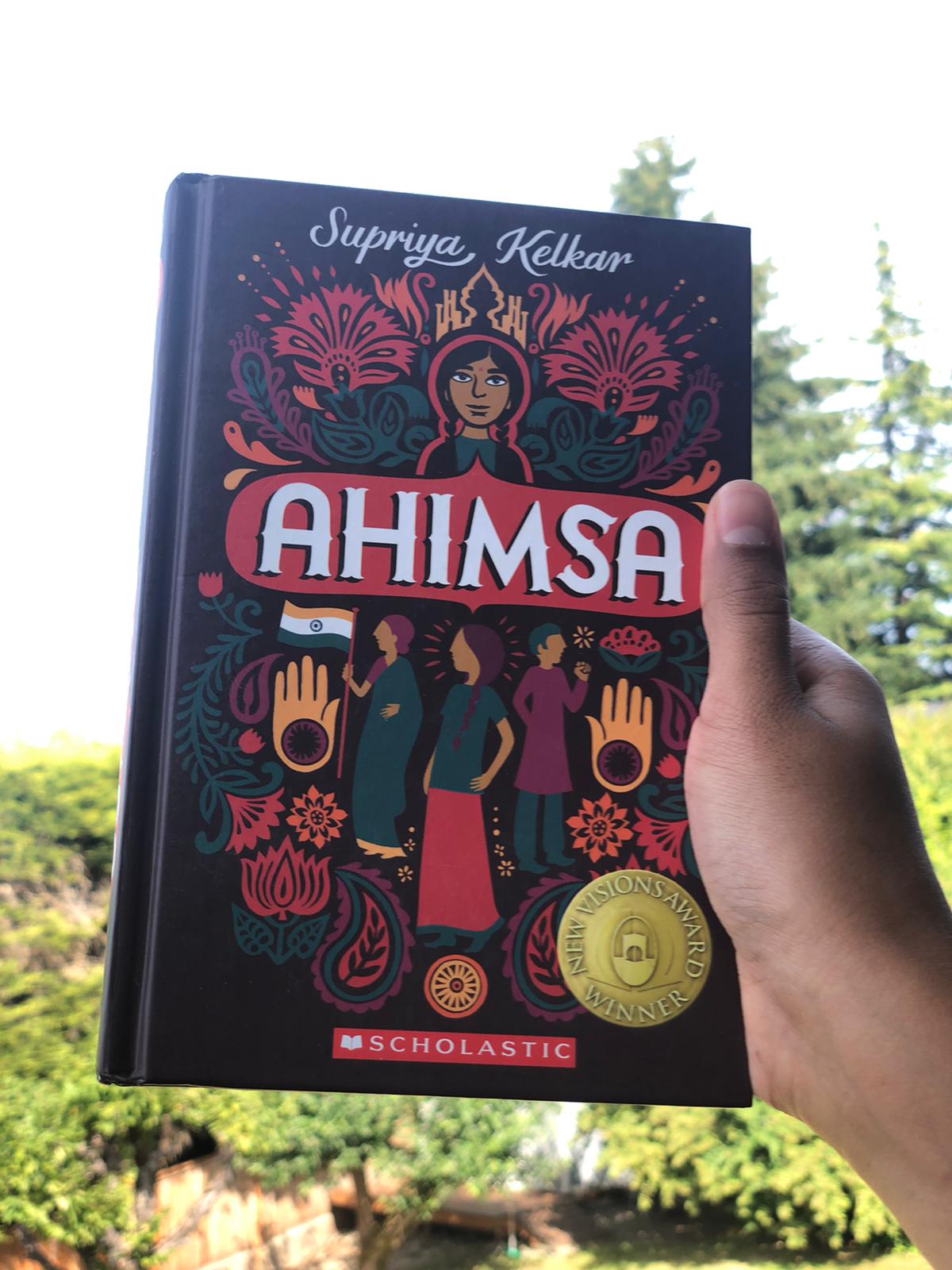 Set in 1942, Ahimsa is about Anjali, a ten-year-old girl whose mother works for a British officer. Anjali's mother quits her job and joins the freedom movement. Anjali is nonplussed by her mother's choice and she cannot understand why they would have to give up their beautiful clothes and only wear khadi. Anjali and her family are brahmins and hence on top of the caste system. Anjali's parents decide that everyone should be equal and they start challenging the status quo -- they empty the waste from their own toilets, work with the Dalits in their neighborhood how to read and write, and are constantly assessing their beliefs and strategies when it comes to their role in the freedom movement.
22. Muezza and Baby Jaan
Join Baby Jaan as she listens to Muezza's mesmerizing tales and soak in the wonder of rare, enlightening nuggets of Islamic lore.
A djinn in the form of a baby camel and Prophet's favourite cat come together in their shared exploits and a mutual education. As their chance meeting and tender bond is delicately explored, we are offered a fascinating array of teachings from the Quran that is sure to captivate children of all ages. Savour some enthralling gems about Nuh's ark, God breathing life into the first man and woman, Iblis the djinn-turned-angel, the gift of free will, the ninety-nine names of God, the blessed she-camel, the mighty King Sulaiman and much, much more.
Charmingly whimsical and breathtakingly illustrated, 'Muezza and Baby Jaan' is a read like no other.
Buy this book now!