New Books We Loved in April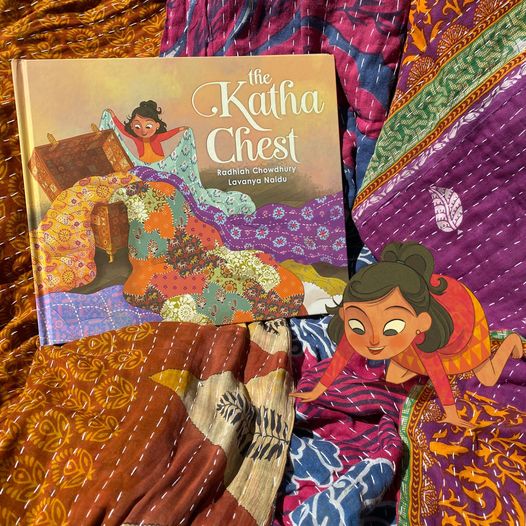 At Toka Box, we curate a lively and interesting book store for children. We have board books, picture books, chapter books, and YA books too. Here are the books we read and loved in April. You can find them in our store!
1. Dancing in Tatha's Footsteps by Srividhya Venkat, Kavita Ramachandran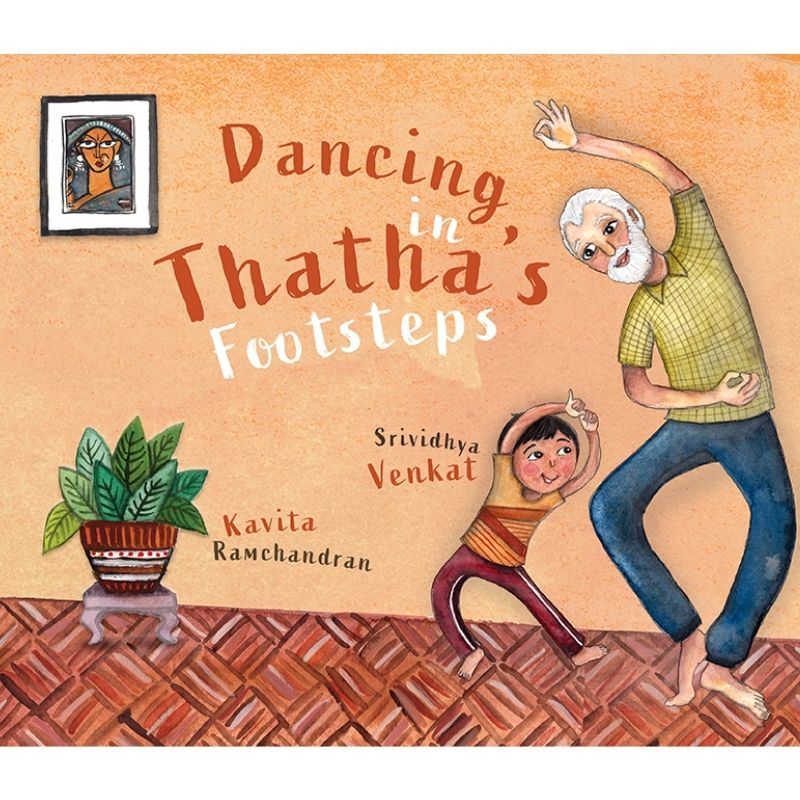 When we heard about the premise of Dancing in Thatha's Footsteps, we could not contain our excitement! When we received the author review copy, we realised that the book exceeded our expectations. With Srividhya Venkat's beautiful words and Kavita Ramchandran's clever and vibrant illustrations, this beautiful picture book is about a boy named Varun who has karate lessons on the day that his sister, Varsha, has her dance lessons.

They head out every Sunday to their respective classes and their grandfather takes them. One Sunday, Varun has to accompany his grandfather to his sister's lesson but inside the class, he is mesmerised by the rhythm and grace of Bharatanatyam, a dance form from South India that Varsha learns and practices. But Varun decided to try some moves in secret at home. Dance powers his soul and he years to practice it. He hears a rhythm in everything he hears. He has to practice his moves in secret because boys, he thinks, don't dance. His grandfather doesn't think this is true and to everyone's amazement, tries to convince him in the most unexpected way.

We love the writing and Kavita Ramachandran's pictures tell their own story, including the idol of Lord Nataraja in Varun's house! Parents constantly message us, asking for picture books about identity and individuality but from a boy's perspective. This picture book is perfect for boys and girls who want to find themselves and are on journeys of self-discovery.

Toka Box did an Instagram session in January this year to give our readers a sneak peek. Watch it here!
2. My Amma's White Stone Mookuthi by Anusha Veluswamy, illustrated by Ahilasha Khatri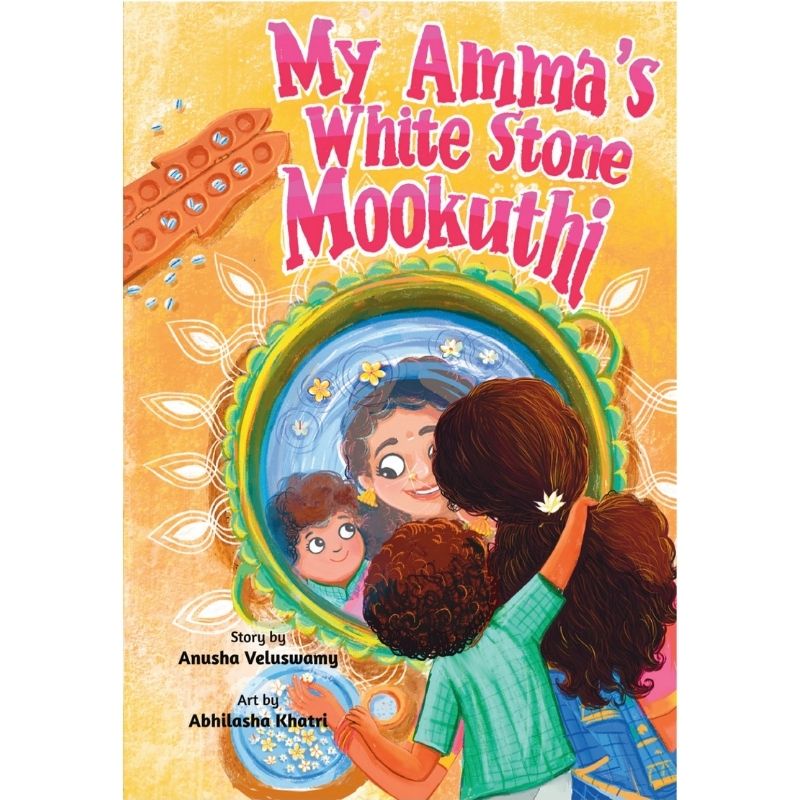 Who doesn't love a nose ring? I was fascinated by my mother's nose ring when I was a child. In this beautiful picture book, Little Bose is enchanted with his mother and her beautiful shiny nose ring! One day the nose jewel goes missing from his mother's face leaving little Bose heartbroken! His mother finds the nose jewel again for Little Bose and somehow it looks bigger, better, and shinier this time! We could relate to Bose's fascination for the nose ring and his love for his mother.
Buy this book now!
3. The Katha Chest by Radhiah Chowdhury, Illustrated by Lavanya Naidu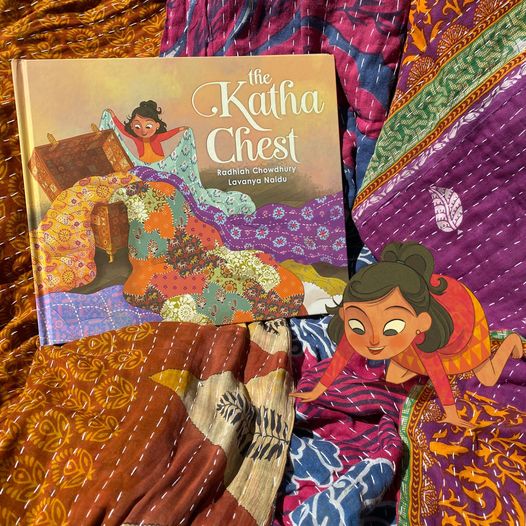 There is something unique and unusual about The Katha Chest. We have read many picture books about items from the past that evoked nostalgia - our grandmother's saris, for instance, or old toys. In The Katha Chest, Asiya loves goiing to Nanu's house because it is filled with all kinds of treasures - the best of all, the Katha Chest! But what exactly is the Katha Chest? In Bangladesh, where the author's mother grew up, Kathas are quilts of old saris that are used in every household. It takes special skills to make a katha and within their folds, they contain so many stories. In The Katha Chest, Asiya loves going through the kathas in Nanu's house. Each katha tells a story of Boro Khala or Mejo Khala, of members of Nanu's family, people from their family's past, of women who were teachers, painters, and fighters who fought for Bangladesh's liberation or lived in the village.

In this book, each story is imagined as pictures without words, each story illustrated using traditional Bengali Pattachitra panels, with the layers of cotton saris making up the katha inspired by the quilts from Bangladesh. The illustrations, their explosion of colour and intricate details, the emotion in each frame and the stories they tell truly move the reader.

Our kids love Madhubhani, Ajrak, Pathachitra and other art forms from India, so we truly loved Lavanya Naidu's illustrations!

My daughter fell in love with Radhiah's words and how she conjured images in my daughter's mind, making her imagine stories of Asiya's family, their past, moments in time and history that truly move and fascinate us.

The Katha Chest is an absolute marvel of a book that needs to be on your child's bookshelf. Photo courtesy: Allen and Unwin Facebook page


Buy this book now!

Toka Shop
4. The Amar Chitra Katha Folktales Collection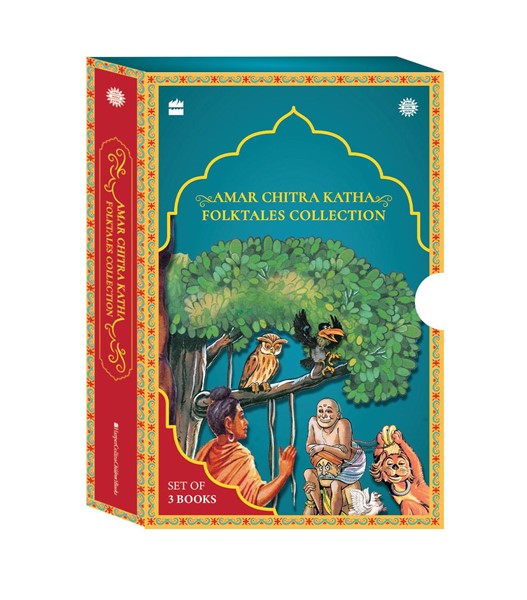 We all love the Amar Chitra Katha comics. The ACK Folktales Collection, in collaboration with Harper Collins, consists of three chapter books. This set contains three books: Funny Folktales, Buddhist Stories and Tales of Wit and Wisdom. They are fun, light-hearted, witty and full of irony. Folktales are great ways for children to understand their past, the country's heritage and to enjoy interesting plots. Take the one about the king who cannot stop thinking about food, or the carpenter who spends decades working on a single piece of furniture. These stories are Buddhist tales and sparkle with humour and wisdom. In Tales of Wit and Wisdom, we marvel at Birbal's immense capacity for outwitting everyone else in the room, we delight in reading about Tenali Raman from Krishnadeva Raya's court, and we also meet Gopal Bhand from Raja Krishna Chandra's court in Bengal! Funny Folktales has hilarious stories about animals. We loved the story about a cat and rat who decide to be friends, and the tiger who fears someone very unusual.

Your child will spend hours curled up with these books. The stories entertained and delighted us completely.


Buy this collection now!

Toka Shop
4. A Little Spice is Extra Nice by Sruti Vijayan, Illustrated by Sanjana Ranjit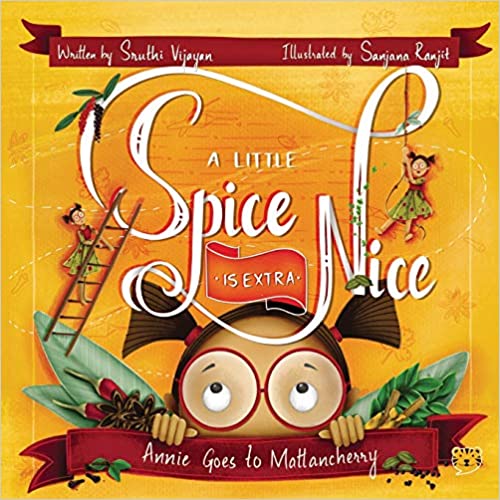 We love books about food because it is such an integral part of our identity. When Kavita Ramchandran spoke to us in January, she told us that she'd love to see picture books about food, especially those that would celebrate idli Wednesdays with as much fervour as Taco Thursdays. In A Little Spice is Extra Nice by Sruthi Vijayan, we travel to the marvellous spice market in Mattancherry in Kerala. In the book, Annie and her father, Appoopan, are cooking in the kitchen but run out of spices and need to go on a 'spice hunt' to the market. Here we enter the sights, sounds and smells of the market. Annie is a sous chef to Appoopan.
She wakes up to the smell of yummy idiyappam and mutta curry. She explores masalas, curry spices and even an age old wine in Appoopan's store room. She also finds the spice box and they go to the market to visit the spice warehouse. We can almost smell the coconut shards and red chillies as they sizzle. You will love this book and its grand culinary adventure. Sruthi Vijayan's words make our mouths water. Sanjana Ranjit's pictures are magnificent. The final picture of Annie and Appoopan finishing their marketing and eating Ela ada from the vendor, the salty sea breeze wafting in and the night balmy and beautiful? This is exactly the way you experience these nights and the pictures reflect this beautifully.



5. Bracelets for Bina's Brothers by Rajani LaRocca, Illustrated by Chhaya Prabhat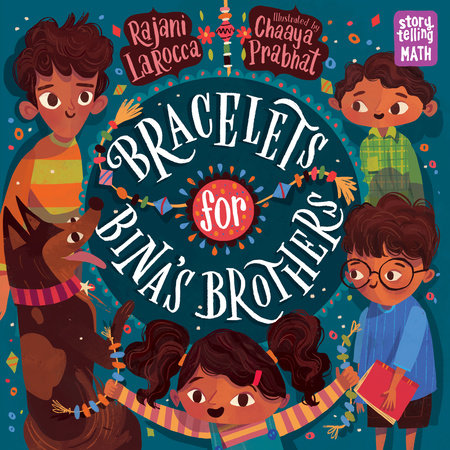 We love Rajani LaRocca's books! Her Seven Golden Rings combines storytelling and math in a truly unique way. It weaves a story around binary numbers, the root of all computing! Bracelets For Bina's Brothers is special because it is a story that combines math and Raksha Bandhan! In the book, Bina wants to make bracelets for her brothers, Vijay, Siddharth and Arun. She finds out their likes and favourite colours. She then goes about making patterned bracelets for them for Raksha Bandhan. The book teaches simple patterns, problem solving and of course, celebrates family and sibling love.

We love that while the book celebrates patterns, it celebrates spontaneity and randomness too, as evidenced by the necklace that the brothers gift her, which follows no pattern! Rajani's books bring math and STEM alive because they apply them to the world and to humanity. That's why children love them!

This is a beautifully illustrated, gorgeous picture book that is fun to read and celebrates our most precious family moments and bonds. There is math too and it sticks because children understand math, put it into context, and truly appreciate it. Highly recommended both for Raksha Bandhan and even otherwise!