What makes Sunu-sunu Snail: Storm in the Garden so special?
posted by R's Mom , May 02, 2019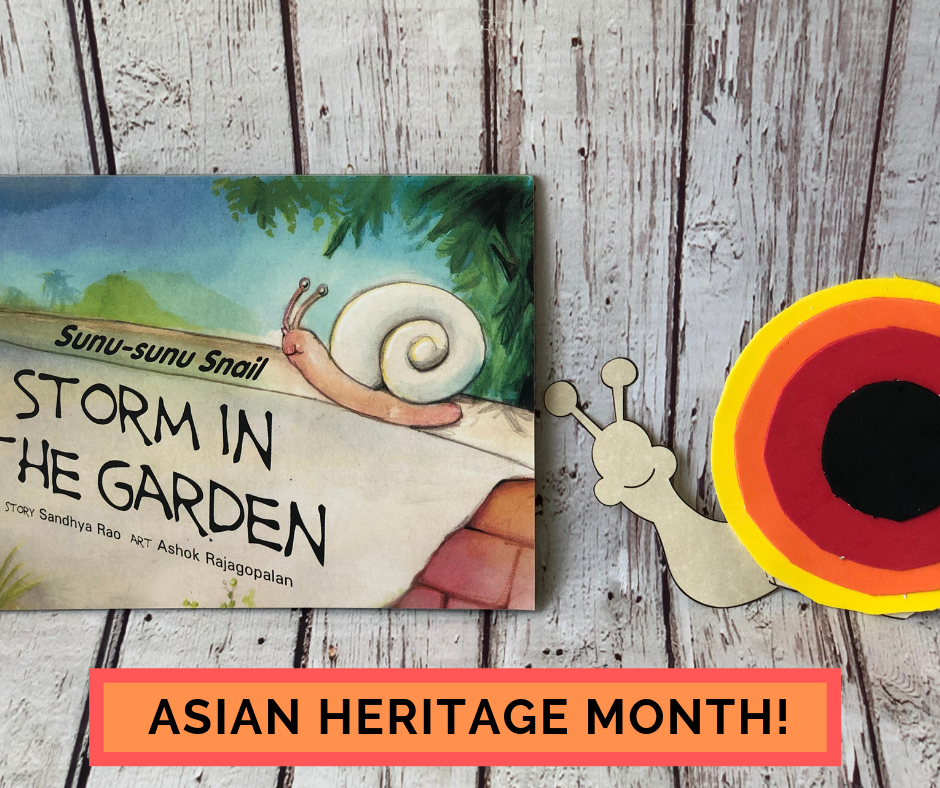 It's not every day that two giants in the children's literature scene come together. Author Sandhya Rao and Ashok Rajagopalan (of Gajapati Kulapati fame) give us Sunu-sunu Snail: Storm in the Garden. Here's why this book is adorable and truly special.
Sunu-sunu the snail is playing in the garden with his friends, the ants. Suddenly there is a storm. He 'hurries' home to his mother and tells her all he saw and heard. This delightful picture book has simple text, with sound words capturing the mood.
I love snails. I think its really cool to be able to carry your home on top of your body..weight notwithstanding..imagine if humans could do that, how cool would that be.
Sunu-sunu Snail: Storm in the Garden is about a little snail with a delightful name, Sunu Sunu, who goes out to meet his friends, and suddenly there is a storm. What happens next and what Sunu does in the storm, is what the story is all about.
What I loved about the book are the illustrations by Ashok Rajagopalan and of course, the absolutely adorable writing by Sandhya Rao.
I loved the simple lines and the subtle rhyming sentences. The sentences are not rhyming like in a poem but done in a much more subtle prose way but way more effective. I think this seems to be Sandhya Rao's specialty. Even in another book of hers, 'Busy Busy GrandAnt,' ' the words seem to rhyme very beautifully.
The book is highly recommended by 3+ kids. they will enjoy the simple words, the lovely illustrations, and the superb story.
Go on, get into the world of Sunu-sunu!
Don't miss author Sandhya Rao as she read from Sunu Sunu: Storm in the Garden! It's one of our favorite book readings ever!
Sunu Sunu: Storm in the Garden is our book pick for the Toka Junior box in May 2019. It is also Asian Heritage Month, and we pair the book with an activity that combines STEM, art and Indian heritage all at once!