Two Great Books: 'Sadiq Wants to Stitch' and 'The Clever Tailor'
Sadiq Wants to Stitch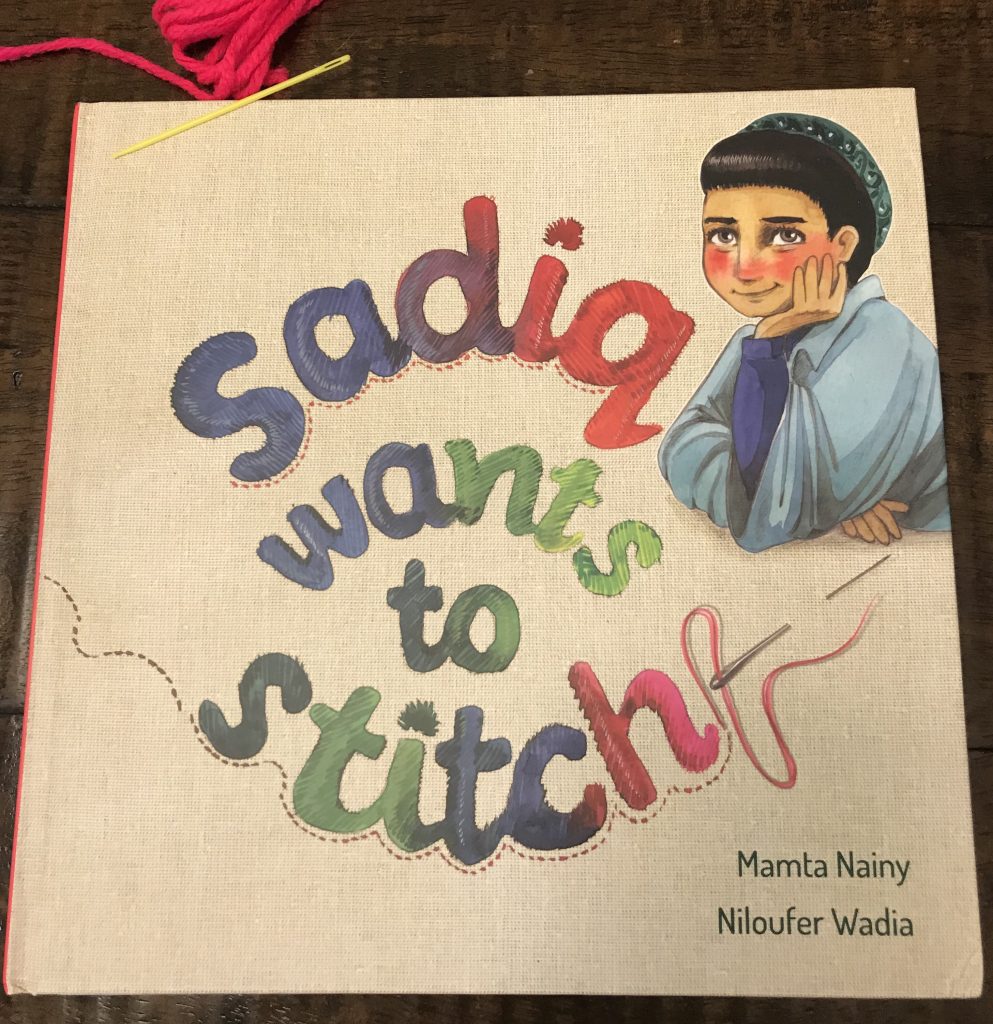 This is the first book in a series of four fabulous books from Karadi Tales that we received for review!

Sadiq loves to stitch colorful patterns on rugs like his Ammi. But his Ammi says he should stick to what boys do, which is herd sheep. Sadiq and his Ammi belong to the Barkatwal nomadic tribe community living in Kashmir. They move with the seasons.

In spite of his Ammi's objections, Sadiq decides to follow his passion and stay up late at night sewing his patterns on his rug in secret.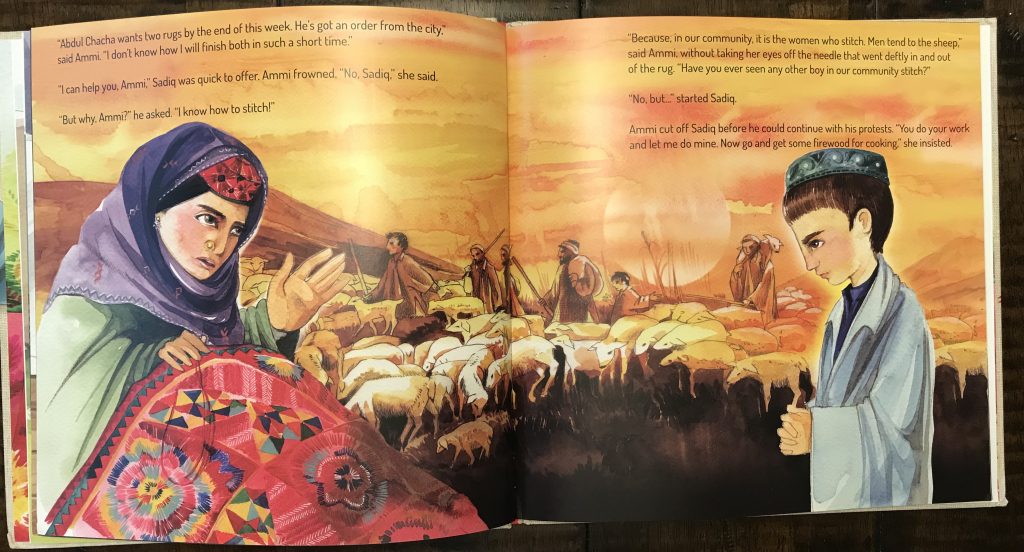 One day, Sadiq Ammi receives an order from the city for two rugs. She is worried about making the rugs on time.

When the day arrives for the rugs to be picked up by Abdul chacha, Ammi is one rug short. Sadiq offers his own rug which he has been working on in secret.

When Ammi sees what Sadiq has done, does she get mad? Or love the rug? All we can say we loved the ending of the book which took me by surprise!

A lovely book by Mamta Nainy that breaks gender norms and also offers us a peek into the life of the Bakarwals and brings attention to their dying craft.

Niloufer Wadia's watercolor illustrations add to the charm of the book as we travel to the mountains of Kashmir.

Highly recommended for a glimpse into a different world!
This book is included in the Toka Explorer Box this month! With the book, e
xplore the skill of embroidery with this simple yet satisfying activity that builds skills that are not only motor skills but also focus.
Buy Now
The Clever Tailor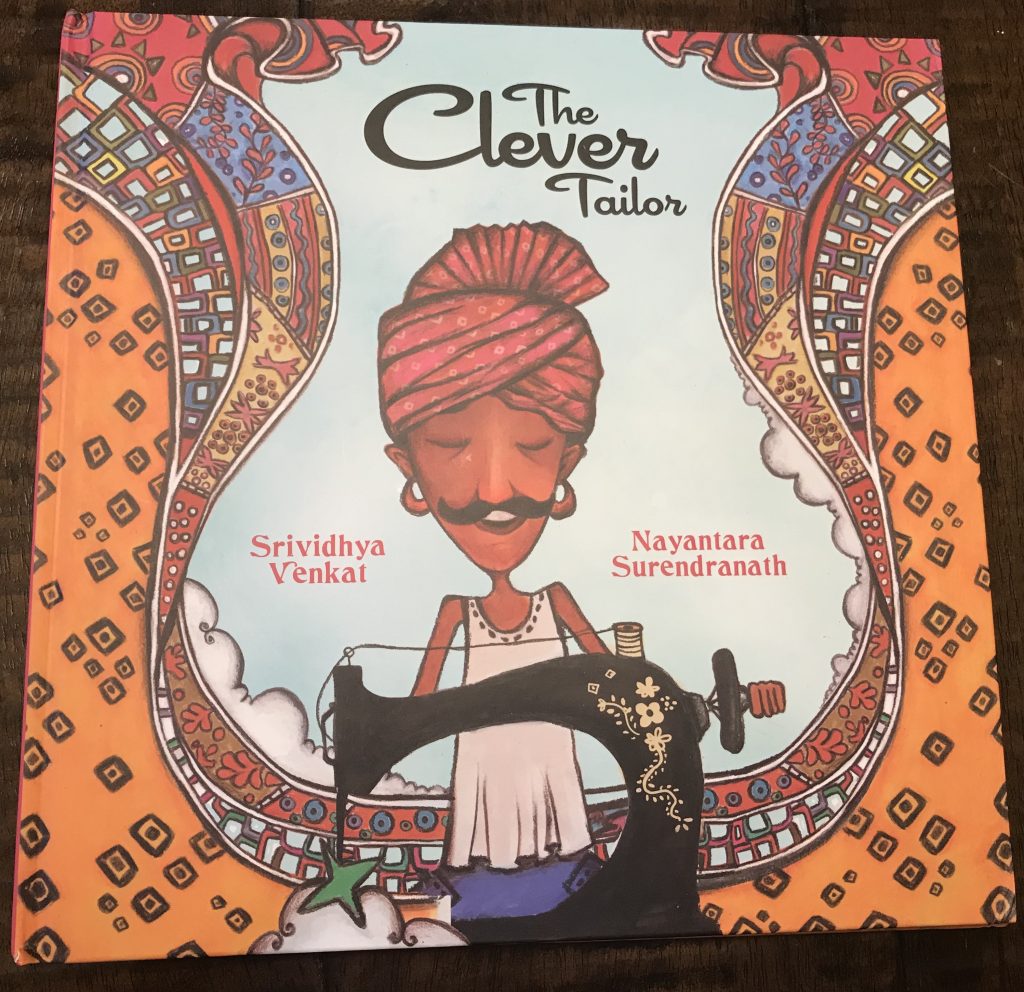 The author Srividhya Venkat has adapted this book from a European folktale.

Rupa Ram is a clever tailor but has one unfulfilled dream! He wants to sew beautiful things for his family too!

When he receives a gift of a beautiful saafa, he is so excited that he wears it everywhere and wears it off. When the saafa is completely worn out, he realizes he still has some cloth left from the saafa to make his wife a odhni! Out of the Odhni comes a Kurta for his boy and out of the Kurta comes a Gudiya for his girl and what comes out of the Gudiya?

A lovely cumulative story that will work fabulously for read-aloud! We loved learning new Hindi words with the story!

The illustrator Nayantara Surendranath brings in the colors of Rajasthan from colorful bandhinis in yellows, pinks, and blues! I loved how Rupa Ram's wife goes to chai with friends and school and sometimes helps Rupa Ram instead of being depicted as cooking in the kitchen!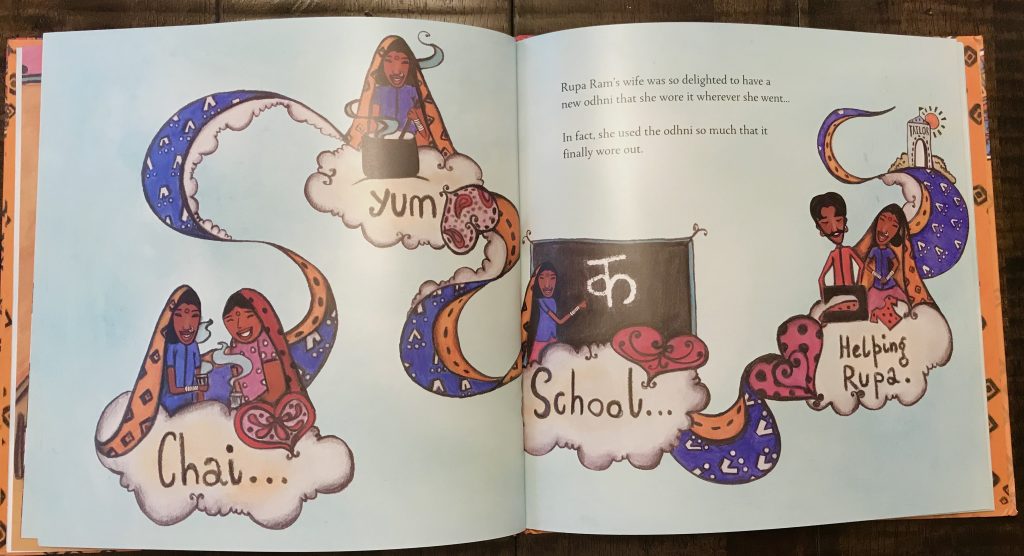 Sometimes a little can go a long way is a great message to take away in these times of excess.