SEPTEMBER 2019
Skill of the Month
SHARING STORIES
Sharing stories with your child is fun and a powerful way to develop language, imagination and creativity. Children who are told stories at home are successful learners as they grow and they grasp abstract concepts better! We all grew up with these tales of Gods and Goddesses, told to us by parents and grandparents. This month's Toka Peanut box offers a lovely combination of a board book and Ganesha doll to pass these stories on to your child!
DON'T MISS THIS DEAL!
Get a Bonus Board Book: Gods and Goddesses, when you subscribe to a 3, 6 or 12 month Toka Peanut Subscription Plan on or before September 15!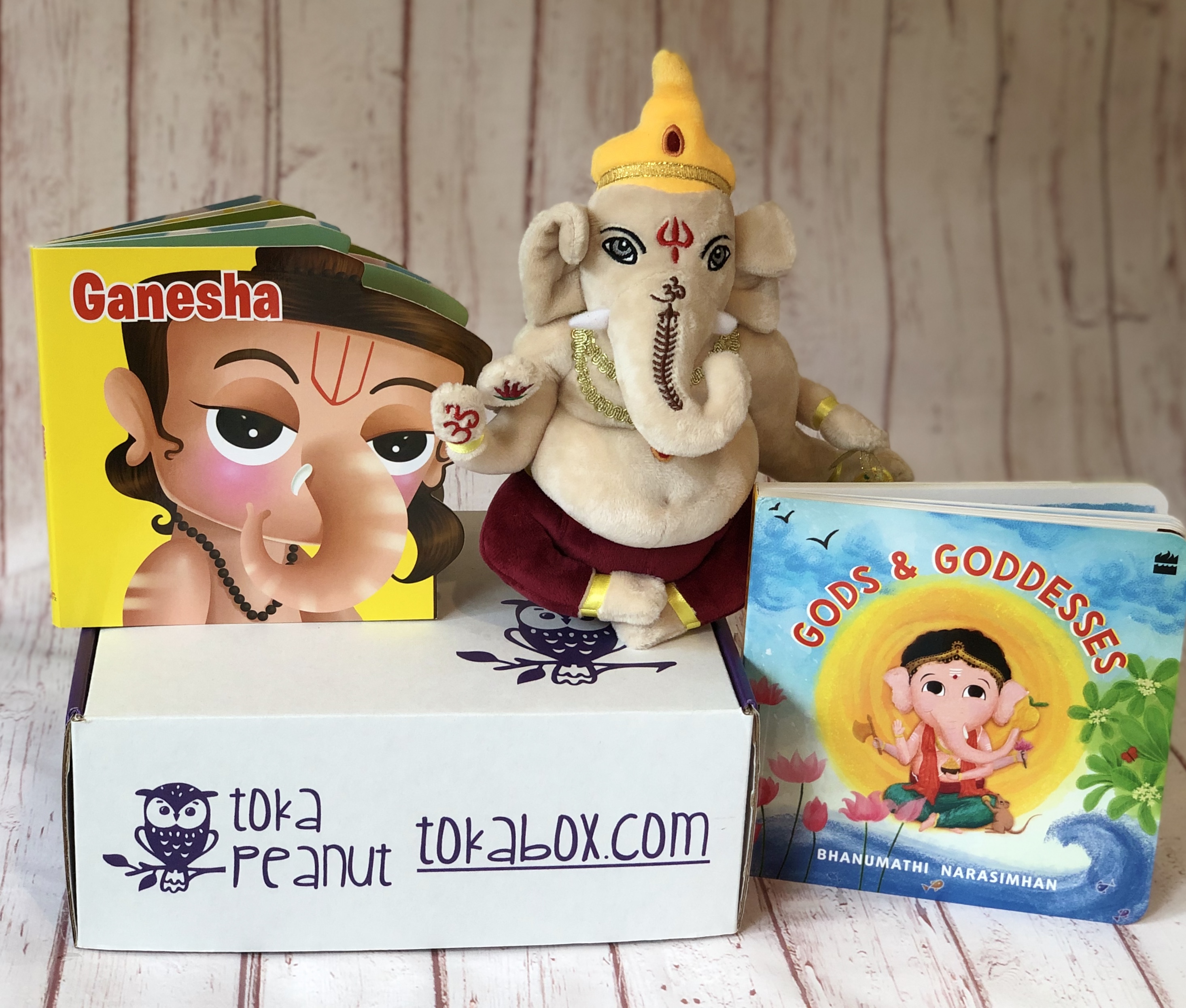 Book: Ganesha

A simple introduction to beloved Ganesha in time for Ganesh Chathurthi!
Play Kit: Ganesha Plush Doll
Accompany the stories with a well-made, child-safe Ganesha plush doll!