A Peek into Past Boxes
February 2019
Skill of the Month
COLORS
Colors and Shapes together are the building blocks of cognitive development. Children observe the world around them and organize things based on colors and shapes. Knowing or talking about colors helps children make distinctions among the things they see. The finger paints in this month's box make colors a tactile, sensory experience!
Book:
Holi Colors
Play Kit:
Non-Toxic Natural Finger Paint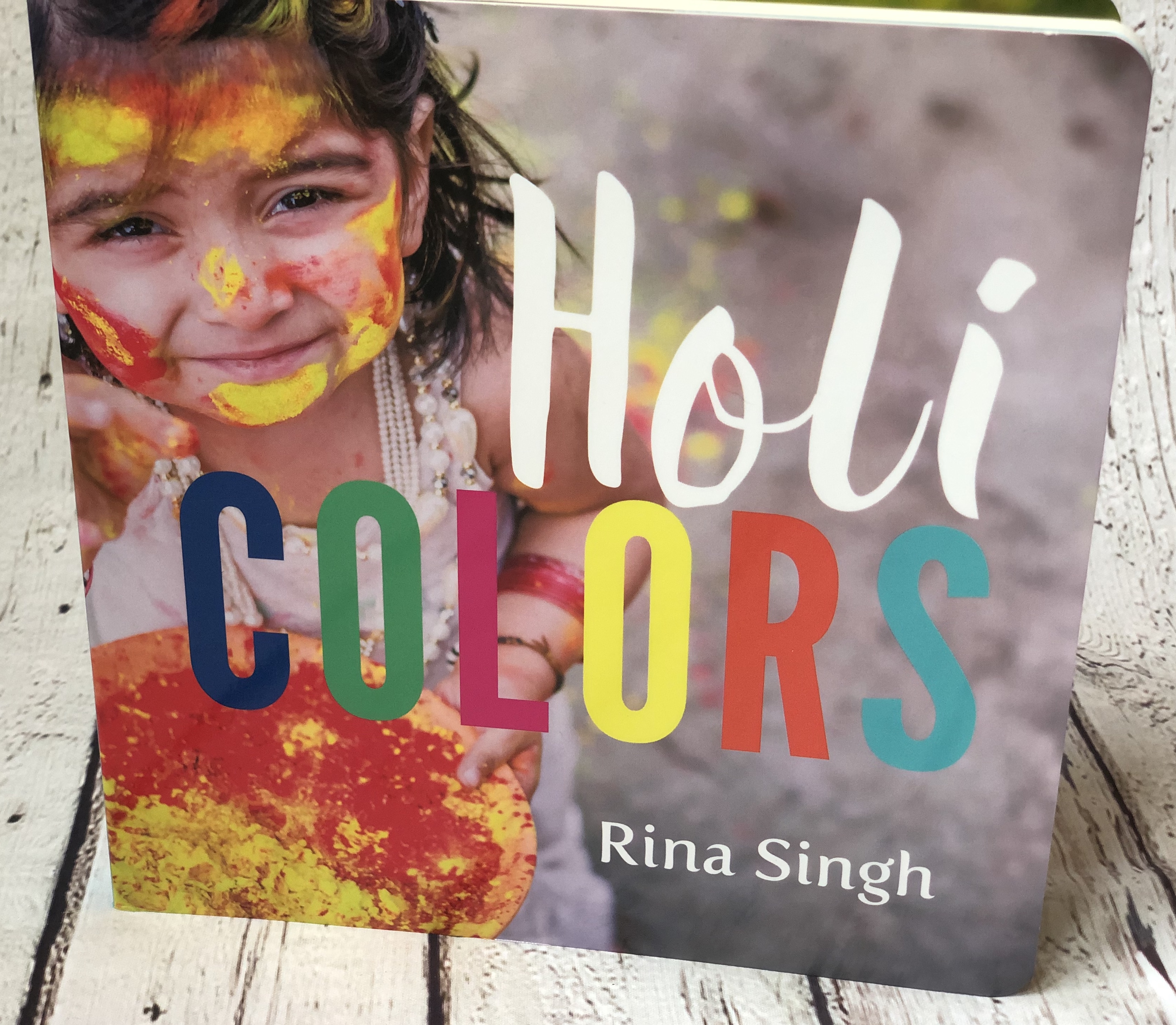 January 2019
Skill of the Month
NUMERACY SKILLS
Numeracy Skills is the theme this month! We use math everyday when we talk. This month's book and playkit together help build on the concept of a number, quantity, order, ways of representing numbers, one-to-one correspondence (that one object corresponds to one number), and counting, helping children be successful with math as they get older.
Book:
10 Noisy Rickshaws Counting 1-10
Play Kit:
My First Puzzle Pairs Counting 1-10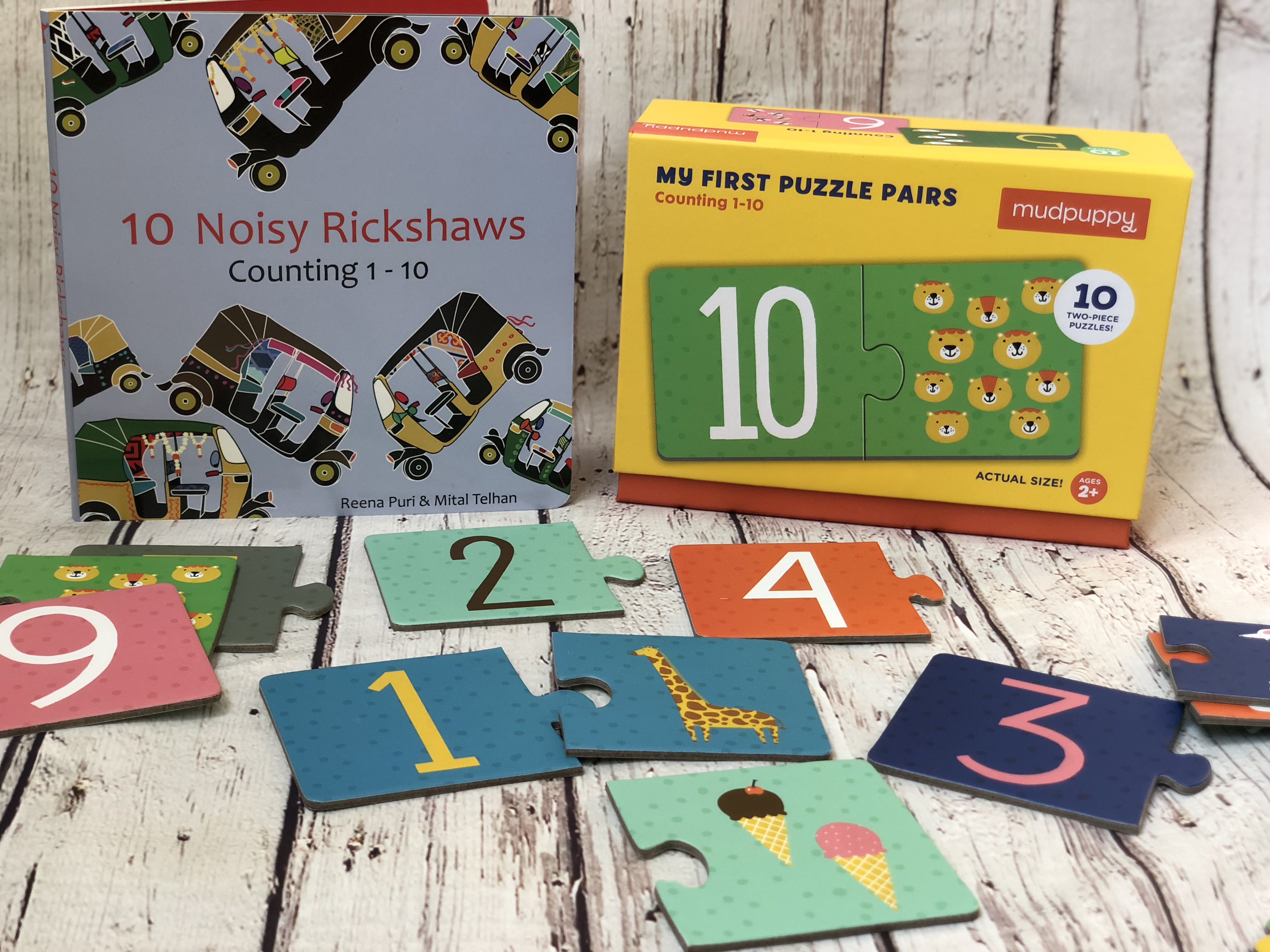 December 2018
Book:
Touch Feel Winter
Play Kit:
Sensory Play Puzzle and Magnetic Shapes for Fine Motor Skills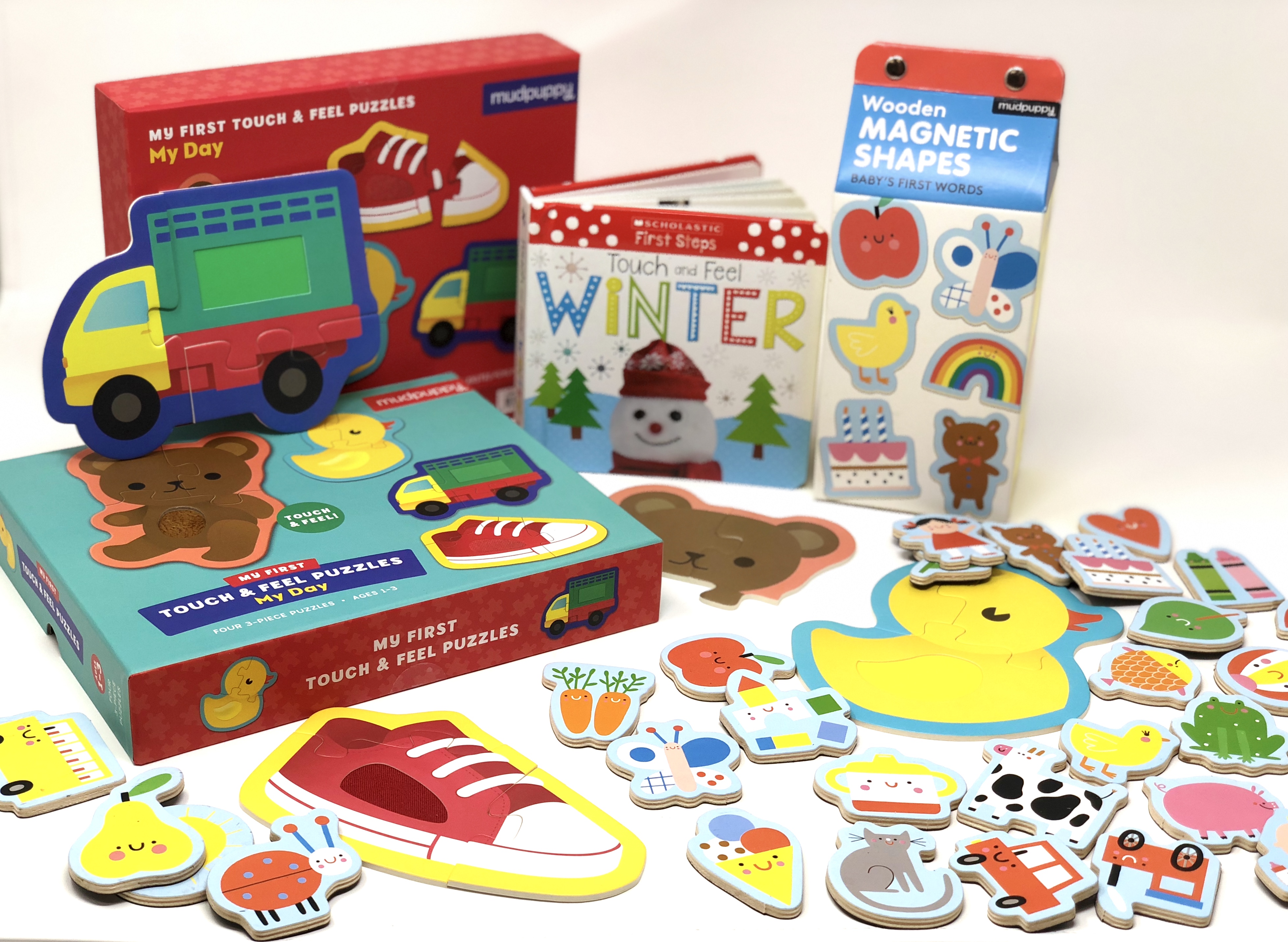 November 2018
Book:
Diwali Lights by Rina Singh
Play Kit:
Representative Doll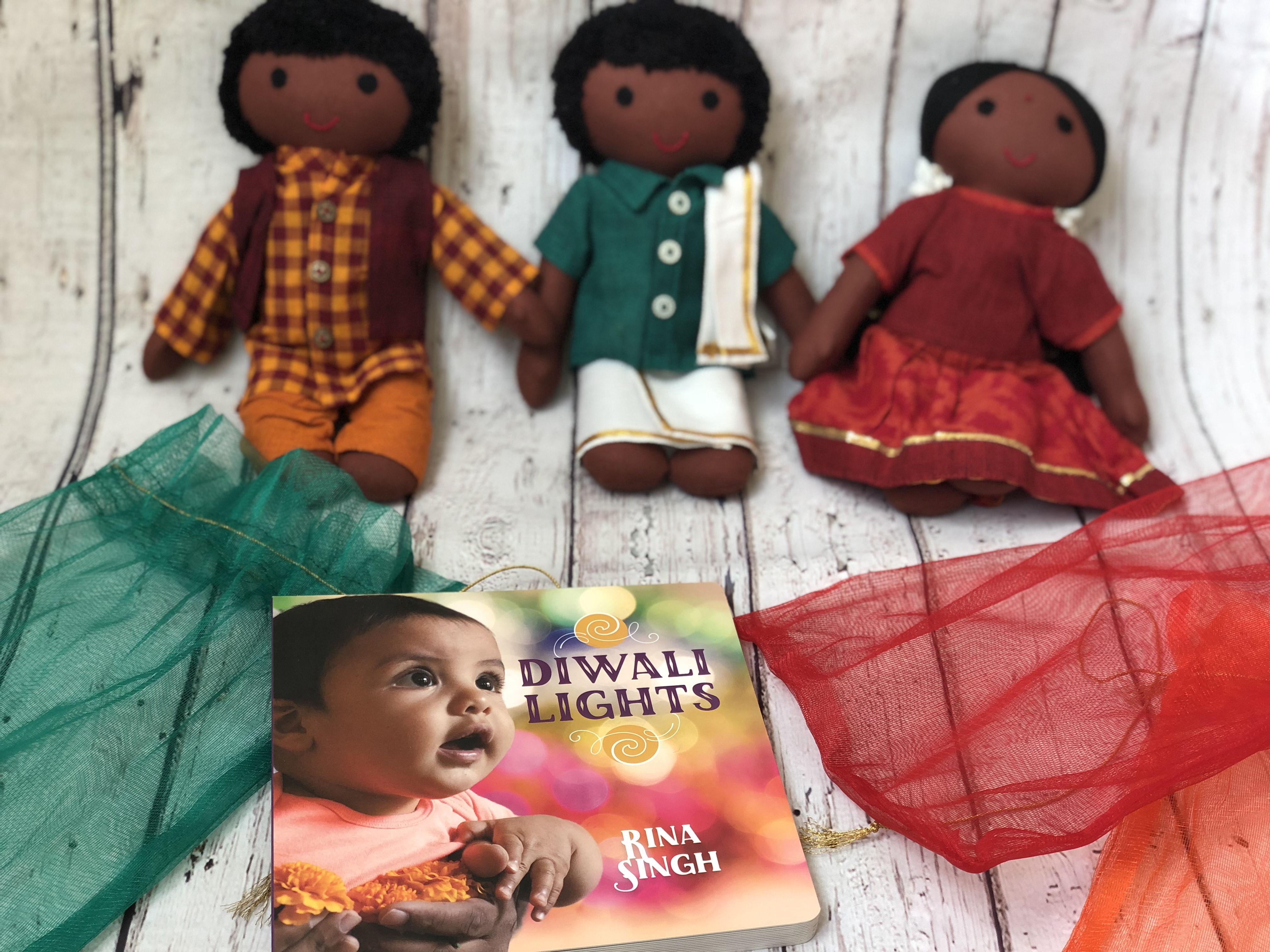 October 2018
Books:
Board Books of Classic Regional Rhymes from India (Choose Any Two!)
More details into the books here
Play Kit:
Durable, Colorful drum with a easy to hold handle and mallet.