The Lion And The Fox - Bilingual Book Review
posted by Gomathi Kannan, August 09, 2018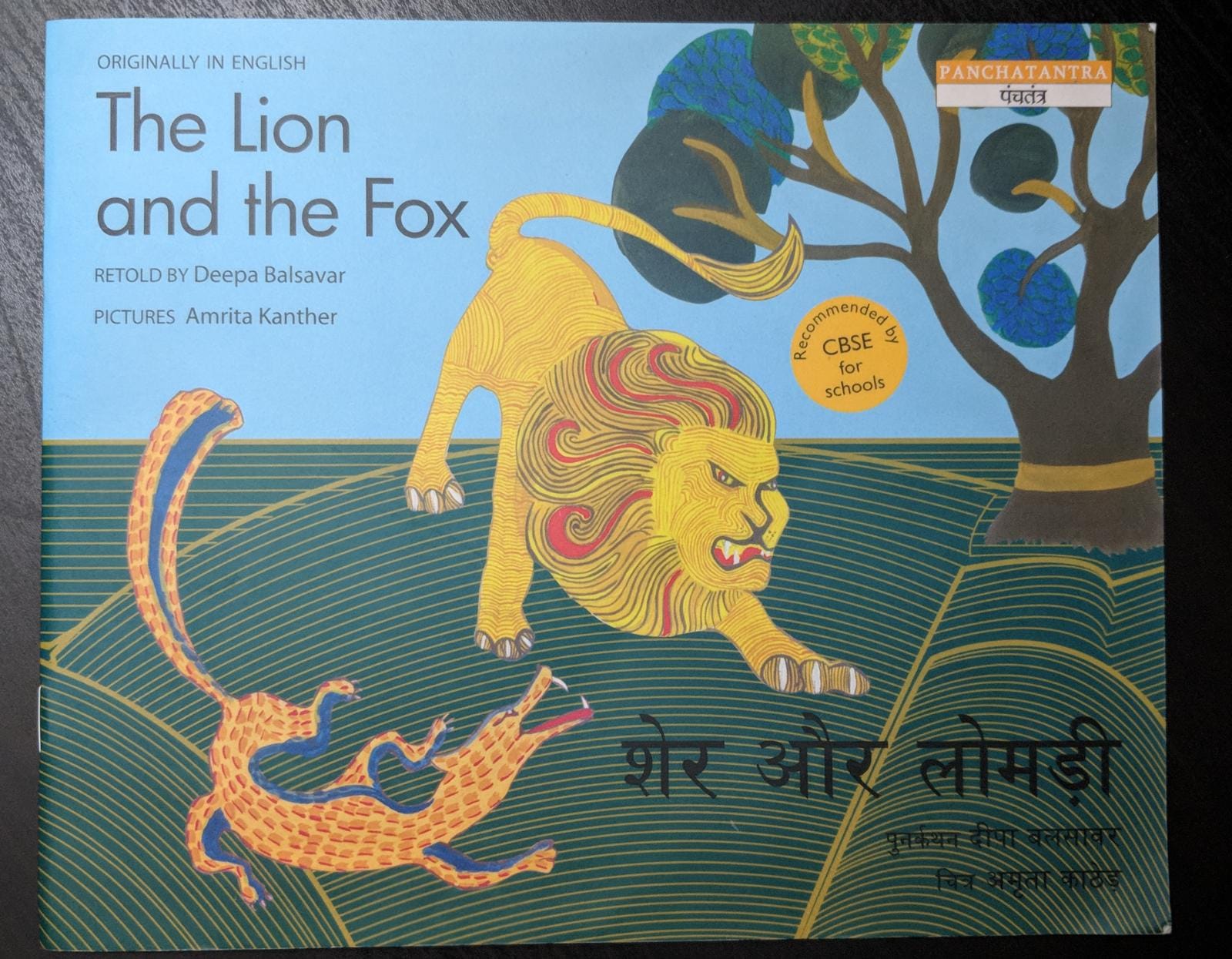 The Lion and the Fox is a book that puts a spin on the original tale from the Panchatantra! Retold by Deepa Balsavar, this book emphasizes the environmental aspects of the modern world. This is one book you don't want to miss!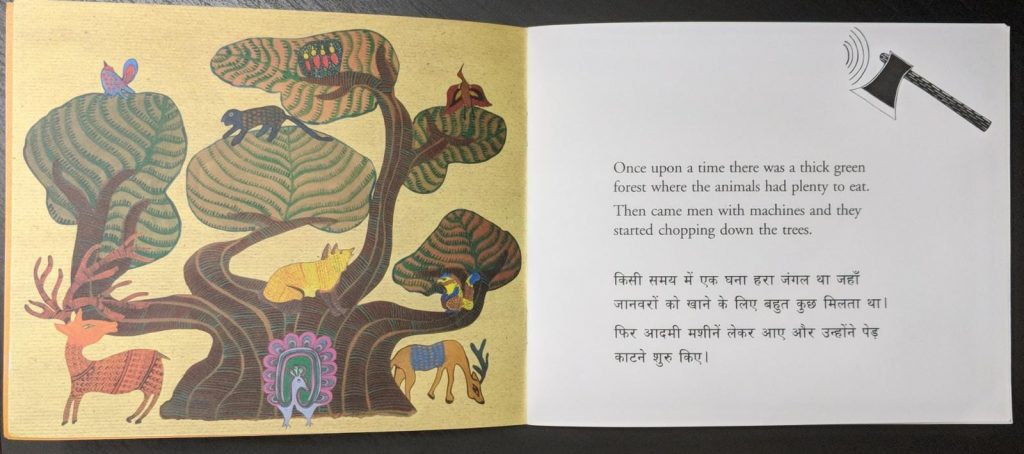 Panchatantra stories are the oldest surviving fables from ancient India. Most stories employ animal characters and aim to impart moral values to young kids through interesting stories.

The Lion and the Fox is one such fable retold by Deepa Balsavar. The book is published by Tulika. Balsavar emphasizes the environmental issues of the modern world. The lion and the fox scavenge for food in a barren forest. They strike a deal to share any available source. A woodcutter falls prey to his own greed. He lets the animal trick them. He realizes his folly when the fox names him brainless and shuts down his own escape route. The story brilliantly portrays the need for conservation. The ending will give a hard blow to young minds. It is a good way to understand our world and ecosystem in a new light.

After witnessing Deepa's artistic side through her book One and Many, I loved her impressive narration that makes the age-old fable more contemporary in ideology. You can't miss the rich illustrations by Amrita Kanther, an alumna from the Industrial Design Centre, IIT Bombay. Her culturally rich Gond art from the people of central India speaks for itself.
The Lion and the Fox is a brilliant retelling

Shivani Arora, a freelance writer, and translator, who contributes to newspapers and magazines, has translated the original English narration to Hindi to create a delightful bilingual book.

This book brings to light the serious issues of deforestation and man`s greed in exploiting natural wealth to the point of completely devouring it. The Lion and the Fox is relevant to our times.

The Lion and the Fox is part of the Toka Explorer box for September. Subscribe to Toka Box here!

[embed]https://www.youtube.com/watch?v=3tv2VzM7wDk[/embed]
Buy it now!
Liked this article? Subscribe to our Weekly Book Love newsletter and receive a weekly digest of all the latest children's book titles, book lists, must-reads, giveaways, activities, latest releases and more! Subscribe now