Your children will love these books about Lord Krishna!
posted by Divya , August 20, 2019
Janmashtami is here and we give you beautiful children's books on Lord Krishna, the mischievous and charming butter-stealer who captures all our hearts.
Birth of Krishna & Krishna's Conquests - The Blue God by Karadi Tales

Birth of Krishna & Krishna's conquests by Karadi Tales, is a set of audio books highly recommended for kids ages 6 - 9!

Birth of Krishna: A divine prophecy says that the eighth son born to Devaki will bring about the death of the evil king Kamsa. He will also redeem the kingdom of Mathura. But Kamsa has imprisoned Devaki and sworn to kill every child born to her. Will the prophecy come true?

Krishna's Conquests: Where there is Krishna, there is mirth, music and mischief and plenty of adventure too! Krishna shows that he is no ordinary child through his encounters with Kaliya the deadly serpent, Indra the rain-god and, eventually, the evil king Kamsa!
Buy it now!
Friends by Umachi Books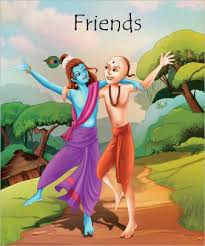 Published by Umachi, Friends was gifted to us when we were in India. It is a lovely book about friendship! The Story of Krishna and Sudama is written in a way that my 6-year-old could understand perfectly. Umachi books have a great way of building vocabulary by using words with their meaning given without making it all contrived. A good choice to begin introducing mythology to kids aged 5+.
We recommend that you read this book and then make some sweet aval upma with your kids. It's an easy recipe that kids can do too. Here's the recipe!


The Story of Krishna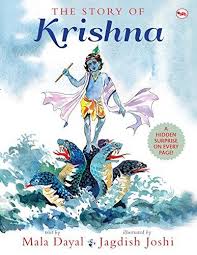 The Story of Krishna

written by Malay Dayal and illustrated by Jagdish Joshi published by Rupa Publications is a wonderful book to introduce your children to mythology.

The book gives a background on the birth of Krishna, and the various ways Kamsa, his maternal uncle, tries to kill him. In fact, there were three or four stories that even I wasn't aware of. The book includes Krishna's teenage years. It also details his interactions with the Pandavas and Kauravas. Finally, the book describes the curse of Gandhari and how Krishna dies in the end. Don't miss it!
Buy it now!
Amar Chitra Katha's - Krishna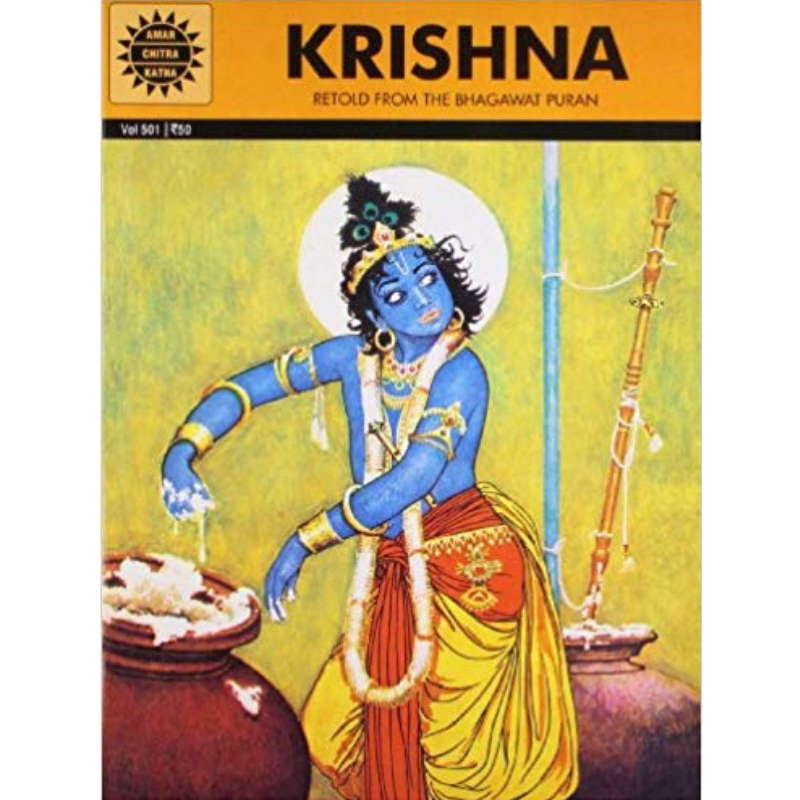 Who does not remember this classic from Amar Chitra Katha, India's Favorite storyteller? This story of Krishna is a classic. The cover page is iconic and the stories are timeless. ACK has these Krishna books in English, Hindi, and Tamil too!
Buy it now!
Chinmaya Bala Katha Series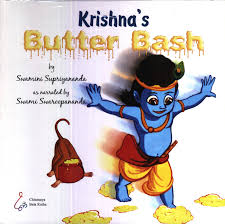 The Chinmaya Bala Katha Series by Chinmaya mission offers a wide variety of books and stories such as Krishna's Butter Bash, Krishna an Invisible Friend and more! Check them out here.
Amma, Tell Me About Krishna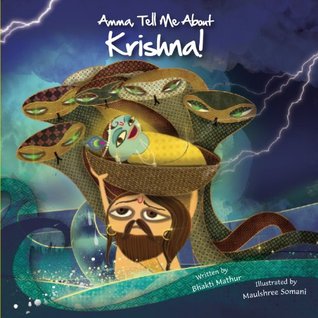 The Amma, Tell me Series has books on Indian festivals like Diwali, Durga Puja and also on the Hindu gods Krishna, Hanuman & Ganesha. Colorful and stylized illustrations that go with the story is a trademark of these books!
Buy it now!
Mythology Ganesha and Krishna Pack
The Karadi Tales Mythology pack brings you 2 great retellings about the stories of Krishna and Ganesha in a single pack with narration by Girish Karnad as Karadi the Bear! From the birth of Krishna to Krishna's conquests, you will find it all here!
Buy it now!
The Upside Down King: Unusual Tales About Rama and Krishna by Sudha Murty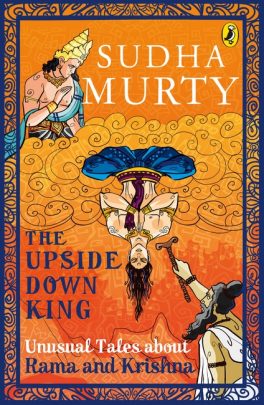 In her latest book The Upside Down King, master storyteller Sudha Murty regales us with the untold and lesser-known tales of Rama and Krishna. These are tales we never knew existed, lost to time and tide! Read our full review here!
The Gita for Children by Roopa Pai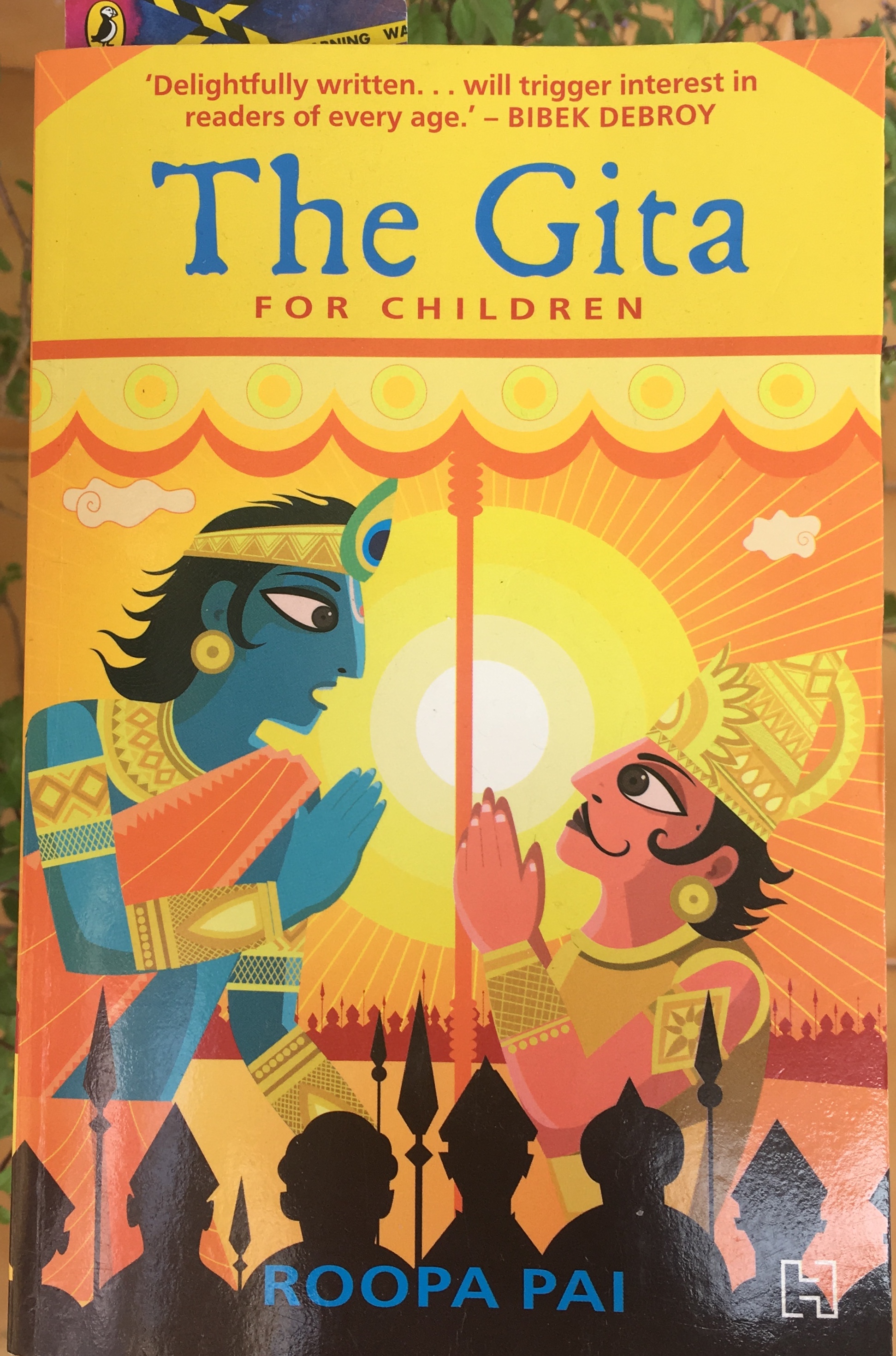 Roopa Pai's spirited, one-of-a-kind retelling of the epic conversation between Pandava prince Arjuna and his mentor and friend Krishna busts these and other such myths about the Bhagavad Gita.
Wishing you all a very Happy Janmashtami and a fun festive season ahead!
Liked this article? Subscribe to our Weekly Book Love newsletter. You will receive a weekly digest of all the latest children's book titles, book lists, must-reads, giveaways, activities, latest releases and more! Subscribe now