Interview With Bhakti Mathur, Author Of The 'Amma Tell Me' Series
posted by Toka Box Editorial Team , April 16, 2015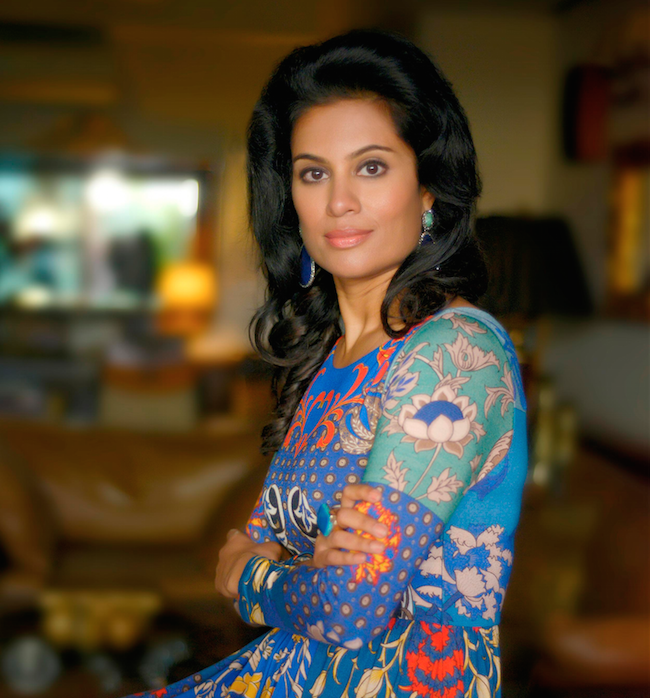 We all are passionate and curious in life. For some of us, it is trying new food, for others traveling widely and for others like Author Bhakti Mathur, it is writing books for curious children.

Hear our interview with the author of the Amma tell me series books, a mother and also a private banker.


More from the interview:

IMC: How did you think of writing stories based on festivals and mythology for children?
BM: I have always loved mythology and grew up hearing the stories behind the various Indian festivals as well as from the Ramayana and the Mahabharata from my grandmother. I found them fascinating and believe that they really enriched my childhood and I wanted to share them with my children. I remember it was Dec 2010, Holi was around the corner and I was looking for picture books to tell my young son about the festival. I couldn't find anything in the market that told the story in a way that was engaging for young children and it was then that I had the idea to do it myself and so the 'Amma Tell Me' series came into being. So I went ahead and started writing the stories in a style that I think kids find fun and non-preachy and collaborated on the illustrations to bring out the imagery that I want my stories to convey. I set up my own publishing company, called 'Anjana Publishing' (the inspiration for the name came from Hanuman as Anjana is the name of his mother and Hanuman is my favorite God) to publish the books.

IMC: We loved the title 'Amma tell me...' what is the story behind the title?
BM: I have two children - 7 and 5 years old. They call me 'Amma' and since they were the inspiration for the series hence I named the series 'Amma Tell Me'.

IMC: Which in the series did you have the most fun researching and writing and why?
BM: That's an interesting question. I love doing the research. It is my favorite part. I get to read great books and discover things that I did not know.I have enjoyed researching all the books, but my favorite has been the Hanuman series. It is a trilogy. The first one is called 'Amma Tell Me About Hanuman!' which was released last October. The second one in the trilogy called 'Amma Tell Me How Hanuman Crossed The Ocean!' - which will be coming out by end April. I read the entire Sunderkand for this and really enjoyed it. Hanuman is my favorite God and I think that explains a part of why I loved reading about him.

IMC: What have been your influences while reading as a kid? Tell us your favorite authors.
BM: In my early childhood I was 'read to' much more than I read myself. One of the first books I remember is 'Horton Hears a Who' by Dr. Suess being read to me by my mother while I sat in her lap. So yes, the beginning was with picture books. The love affair with books blossomed thereafter with the inimitable Enid Blyton, the Nancy Drew series, Agatha Christie, Sherlock Holmes, and JRR Tolkien. Then came M.M. Kaye, AJ Cronin, Daphne du Maurier, Somerset Maugham and I was hooked for life.

The other influence in my early childhood is of my caretaker - a kind and loving man called Bhagwan, who used to tell me stories from the Ramayana and Mahabharata after I came back from school. It was the best part of my day. His was the one who introduced me to the magical world of Indian mythology - the fascinating stories about myriad Hindu gods, of great kings and heroes and their triumphs over the evilest of adversaries - and my love affair with mythology has continued since then.

IMC: What are your views on the children's books available in India today?
BM: I think there are great books available for kids in India on a wide variety of topics now...certainly much more than when I was growing up. And there seems to be a lot of emphasis on reading and story-telling which is great.

Thanks Bhakti for chatting with us!

Featured image credit: Bhakti