Book Review: Rooster Raga by Natasha Sharma and Priya Kuriyan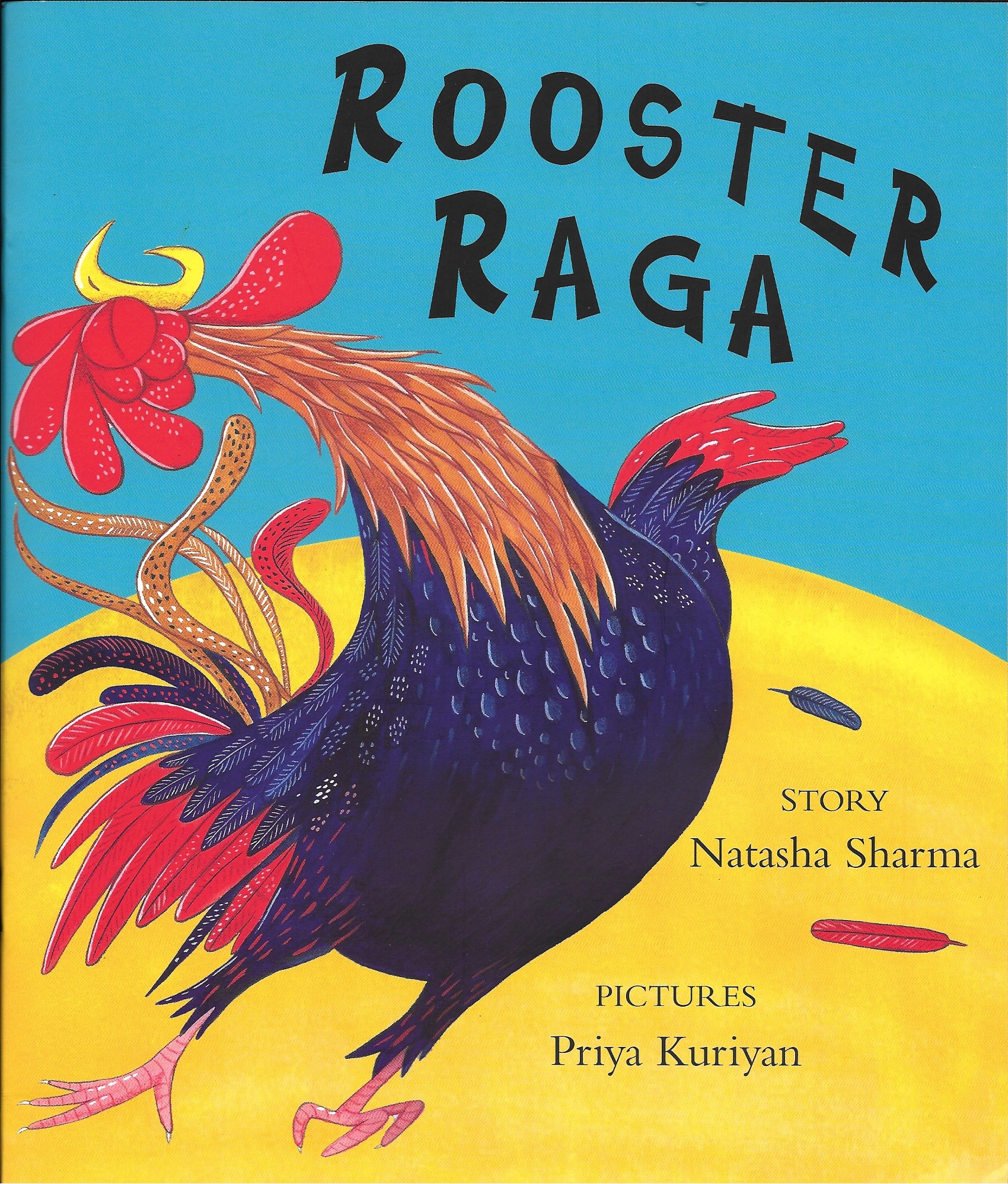 Rooster Raga is the story of a rooster. An adorable one. With a cute name as well 'Ruru.' One who doesn't sing the usual rooster call of 'Kukaroo Kuroo'. But loves to sing otherwise.

Written by Natasha Sharma and brilliantly illustrated by Priya Kuriyan, the book is a fun read. While Tulika books recommend the age as 3+, honestly I feel even 2+ kids will enjoy the book if it's read out loud. I would strongly recommend the book for playgroup/ nursery schools as a read-aloud book.

The story is about Ruru, a rooster, who can't sing the usual Rooster call, but can sing so many other tunes. However, on the day before Rooster Day, he gets worried, because he has to sing the rooster call. So he goes to take help from all his friends around. He goes to the cow, donkey, cat, piglets, duck, and goat to learn how to get the call right. But does he get it at all? And what happens on the Rooster day? That's what the book is all about.

What we loved about the book
1. The lovely simple words which connect you immediately to the character
2. The way the sound of each animal is described perfectly
3. The way each animal moves its body while making the sound is described. It was an absolute delight for me to read it aloud to the brat and made me wonder about the super observation power of the author to notice how animals move when they make sounds!
4. The illustrations - Priya Kuriyan is a class apart
5. The song at the end of the book. It's a catch and the best part is the simple lesson the song imparts
6. The book finally tells us that we are what we are and we don't need to be anyone else. Everyone is unique and that's the best lesson the book gives
7. As with all children's books, the ending is adorable!

Recommended especially if you are having a party with small kids and want to engage them by reading aloud with appropriate sounds or if you are teaching a bunch of kids and want to do some fun activities with them.


Also, check out this link on Natasha Sharma's site which gives the kind of activities you can do with the kids and the book.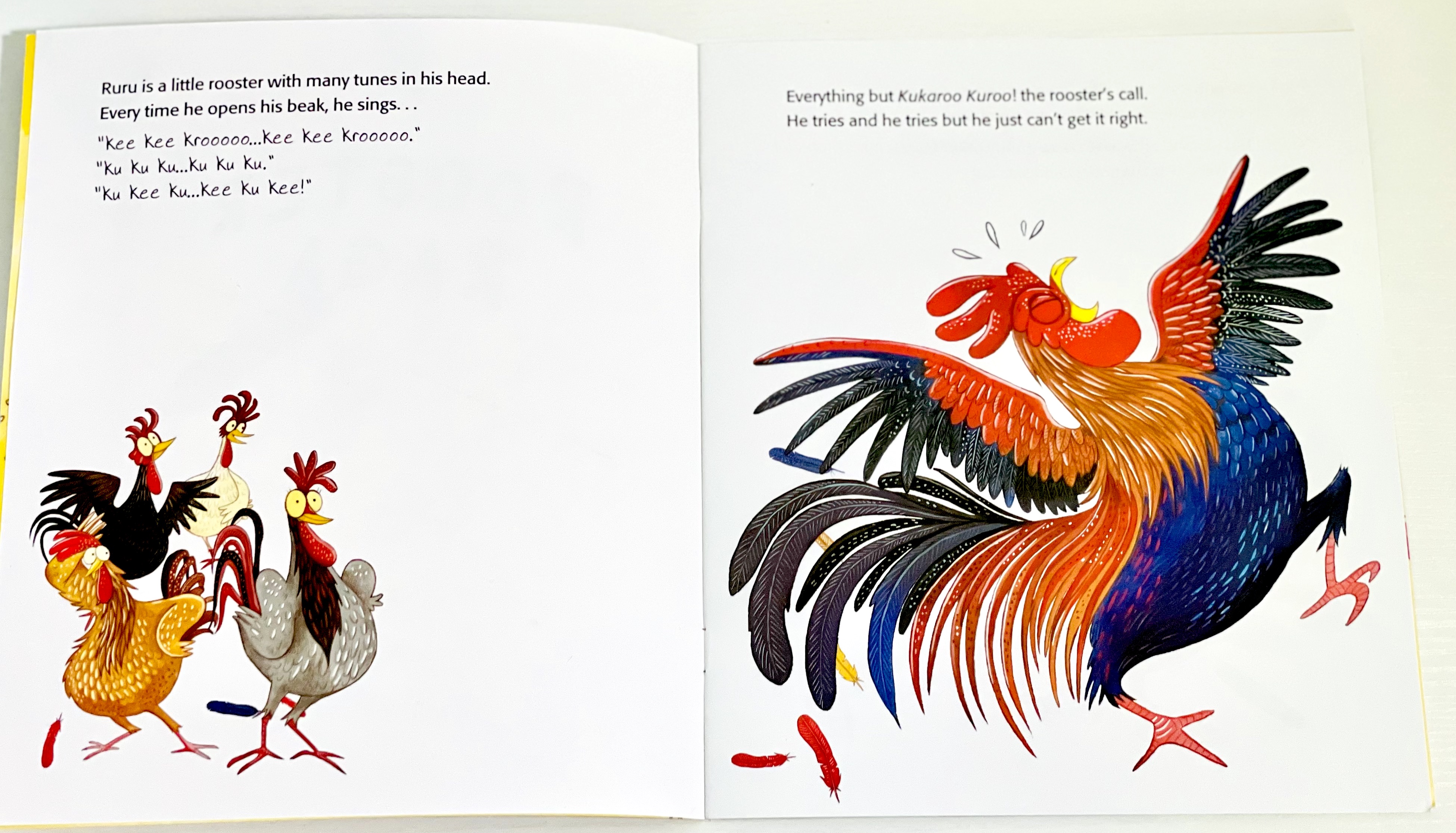 Rooster Raga is the book pick for the Toka Junior box in June 2021! We explore textural play with Rocking Ruru the Rooster. Crafting and textural play elements are included in this activity.
Crafting has so many developmental benefits for preschoolers! It builds focus and concentration, ability to follow directions, problem-solving, fine motor skills, and patience! When we include textural elements in crafting, preschoolers also explore vocabulary and language used to describe these elements and supporting their cognitive growth.