11 Picture Books on Lord Ganesha that are Perfect for Ganesh Chathurthi
posted by Toka Box Editorial Team , August 25, 2019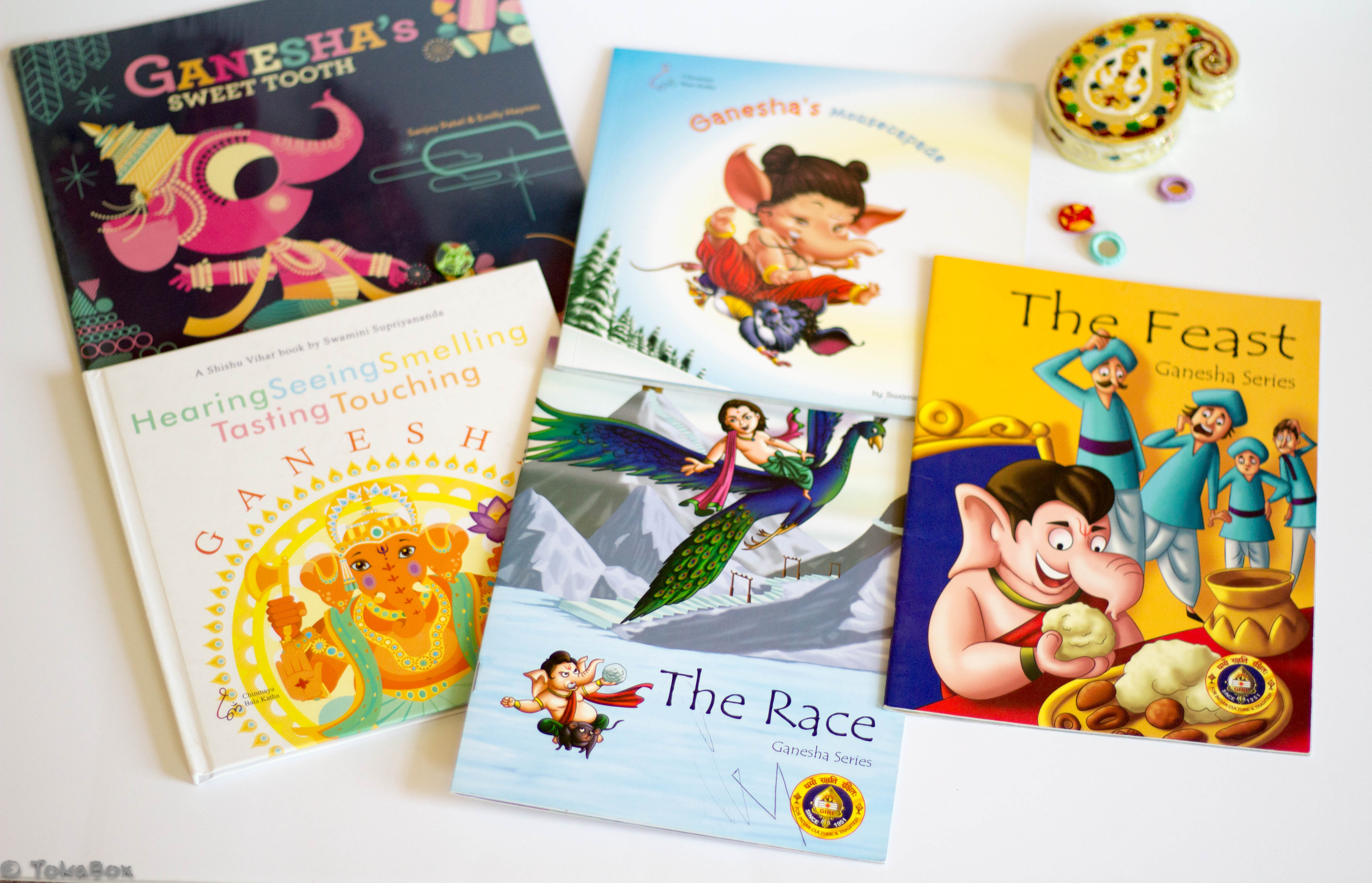 Every year, come August/September most of India and Indians around the world gear up to welcome the mighty Elephant-headed Lord Ganesha into their homes with pomp and fervor. Also known as Ganapathi, Vinayaka or Bappa - Lord Ganesha is one of the most worshipped deities in the Hindu pantheon, and is known as the Lord of Beginnings and Remover of Obstacles.

At Toka Parent, we love Lord Ganesha and we love books! And what better way to get into the spirit of Ganesh Chathurthi, than with books of stories about Ganesha!

Here are our Favorite Ganesha Books-
1. A Ganesha book for Babies and Toddlers
Written by Swamini Supriyananda



This book is perfect for babies and toddlers where Ganesha is connected to their five sense - Hearing, Seeing, Smelling, Touching and Tasting. Bright and colorful pages with hardcover and sturdy pages, a perfect introduction to the beloved God.

Ages 0+

Buy now!
2. Children's Mythology from Nosey Trunk
Written by Ranjani Krishnaswamy
Growing up, listening to stories from our grandparents and parents was how most of us learned about Indian mythology. These stories made the divine seem human and almost friend-like. I guess that is why we love them, celebrate them and want to share their stories with our children. Ranjani Krishnaswamy of Nosey Trunk combines such stories with her love for rhymes and Dr. Seuss books to come up with these 2 children's books on mythology - The Golden Mango and A Head of a Tale.


3. Ganesha's Mousecapade
Written by Swamini Supriyananda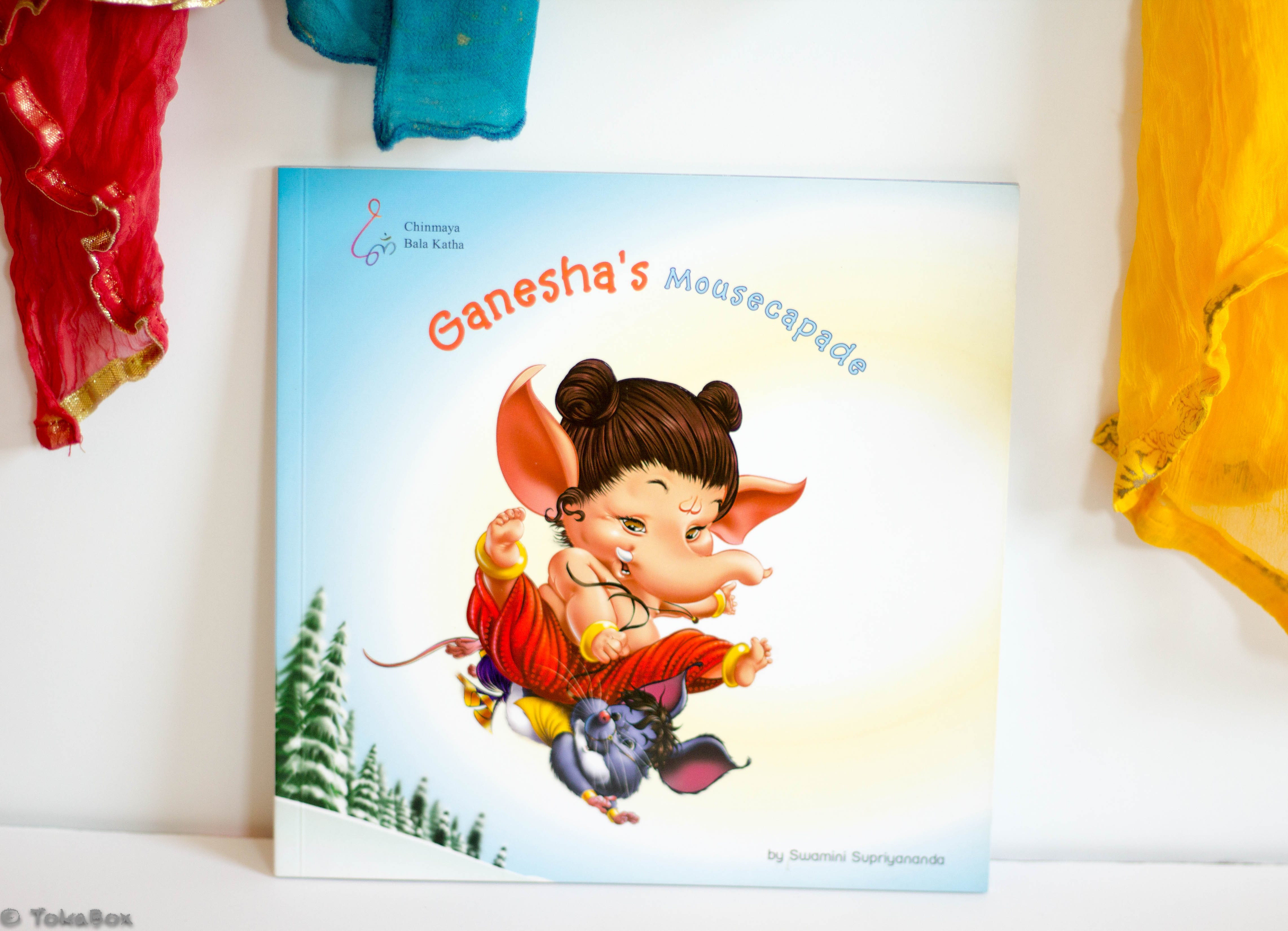 The book is an adaptation of the story of how Mushaka became Ganesha's vehicles and a message of how Lord Ganesha can make our negatives smaller and positives bigger! Written in age-appropriate language, the book is a great way to introduce concepts of spirituality along with the mythology.

Ages 3+

Buy now!

4. Ganesh and the Little Mouse
Written by Anjali Joshi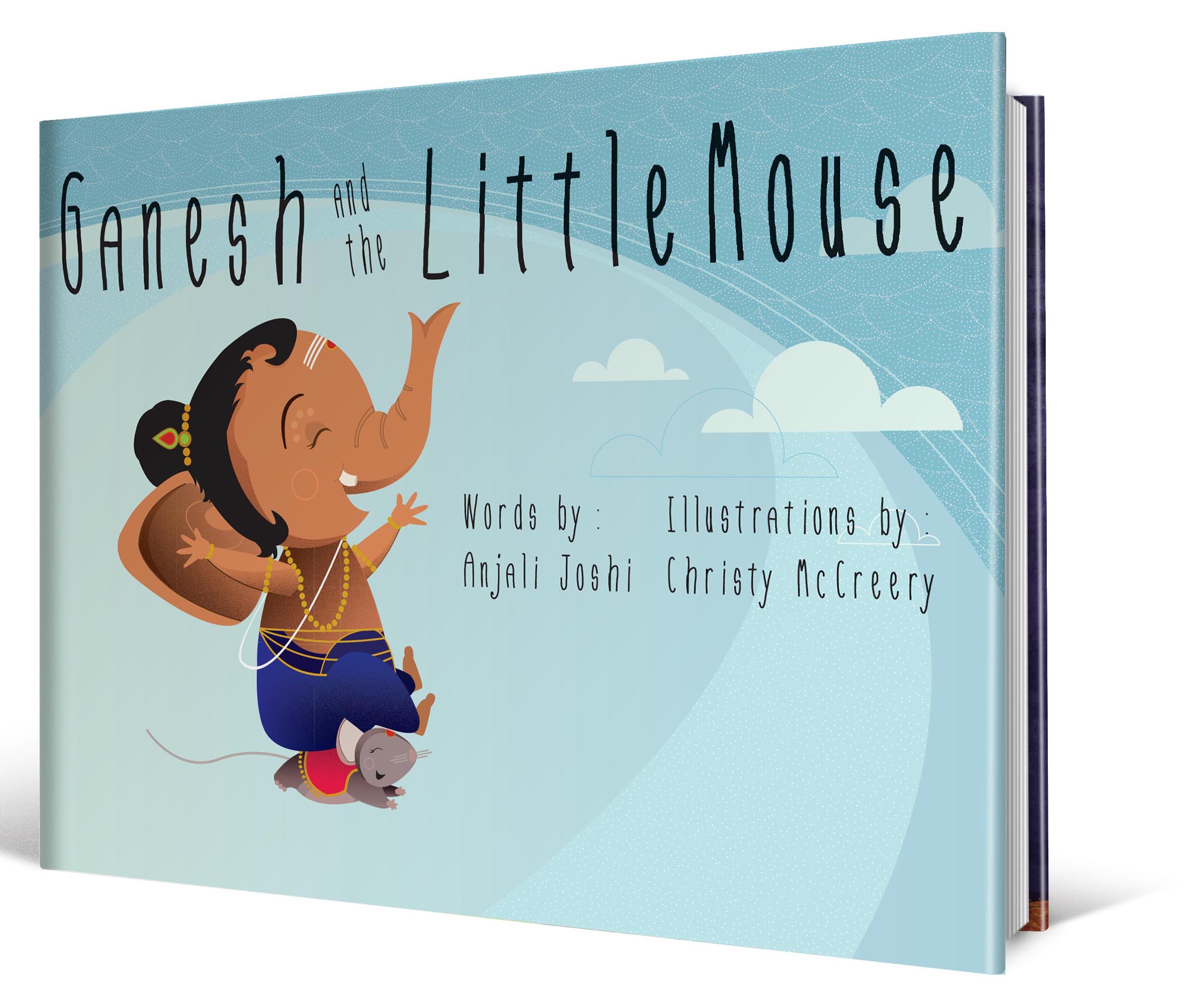 This story is a modern take on a classic. Ganesh and his mouse companion who are best of friends. They participate in an 'Around the World' race against others like the Sun God and Moon God among others. Ganesh is often teased about his "little friend " and is eager to participate and prove his competitors wrong. Do they win? What happens?
The illustrations in the book are colorful and eye-catching. The books are easy to read along with a toddler.
Ages 3+
Buy Now: Amazon USA
5. Ganesha's Sweet Tooth
Written by Sanjay Patel and Emily Haynes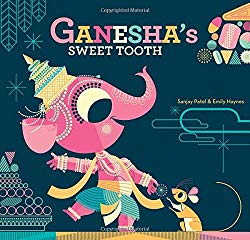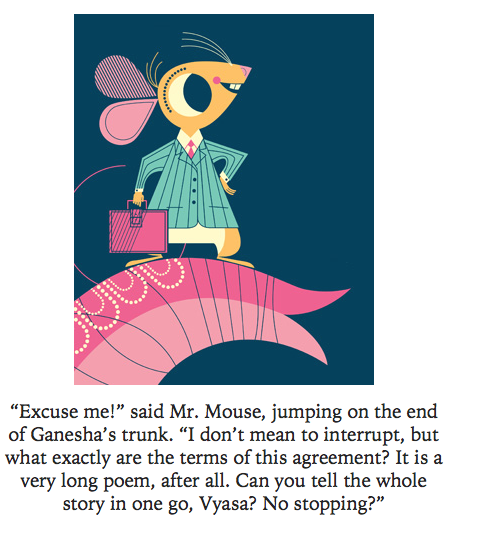 We loved this contemporary re-imagination of how Ganesha broke his tusk and wrote the Mahabharata with his broken tusk. Ganesha is like any other little boy with his mouse as his side-kick. He loves sweets and when he comes across the "Super Jumbo Jawbreaker Ladoo", he bites into it and breaks his tusk.Ganesha is upset by this and worries that everyone will laugh at him. And in his frustration throws his tusk at the moon.But it flies over a bush and hits an old man - Vyasa. We also loved the way the little Mr. Mouse with his briefcase negotiates terms with Vyasa to write his long poem - the Mahabharata. We highly recommend Ganesha's Sweet Tooth - it was part of our Toka Explorer box for September 2016.

Ages 5+

Buy Now!

Toka Shop | Amazon India
6. Vyasa's Mahabharata
written by Chitra Krishnan and illustrated by Arun Kumar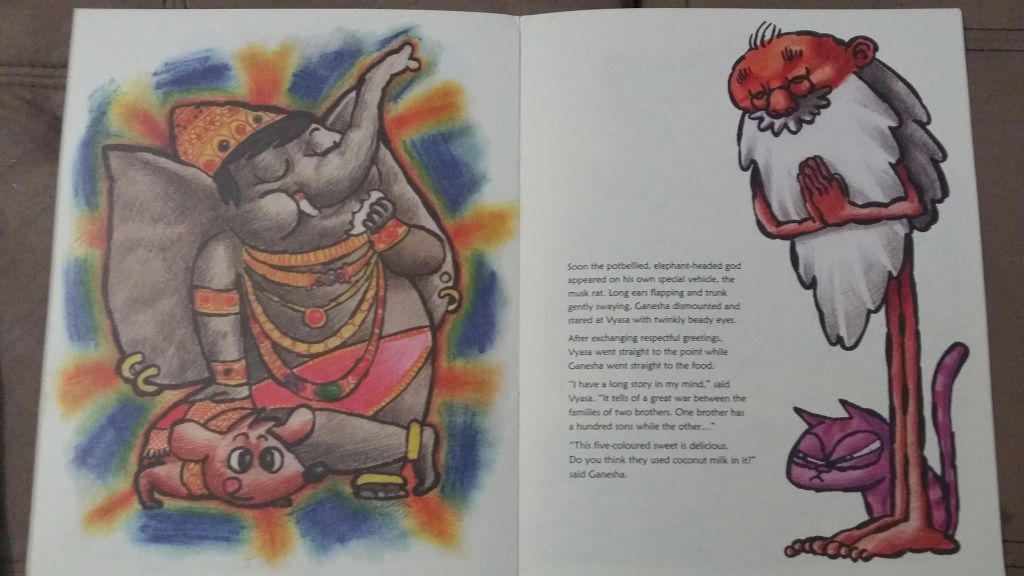 It's the story of how Vyasa persuaded Lord Ganesha to be his scribe. The story is presented in a very comical and humorous way. The author has used simple words to explain the problems faced by Vyasa and Lord Ganesha and how they arrive at mutual conclusion. Read More....

Ages 5+

Buy Now: Amazon USA | Amazon India
7. Ganesh
Written by Subhadhra Sen Gupta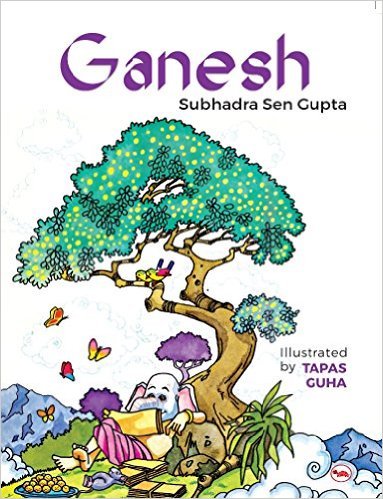 We all have heard various Ganesh stories but when you come across a book which is written for kids relating Ganesh to their likes and dislikes, it is definitely worth a read. Ganesh

by Subhadra Sen Gupta (who is a brilliant writer) and illustrated superbly by Tapas Guha, published by Aleph Book Company, Rupa Publications is one such lovely book! The book has four Ganesh stories!

Ages 5+

Buy now!

Amazon USA | Amazon India
8. Umachi Books' Ganesha Series
Written by Sripriya Sundararaman


Two stories of Ganesha - The Feast is the story of Ganesha being invited to Kubera's feast where he proceeds to eat everything to show Kubera his place. The Race is the contest between Ganesha and his brother Karthikeya. Written in the trademark style of Umachi books, with vocabulary words thrown in, these books are great introductions to these stories in an age appropriate manner.

Age 5+

Buy now!

Amazon USA | Amazon India
9. Amma Tell Me About Ganesha
Written by Bhakti Mathur, Illustrated by Maulshree Somani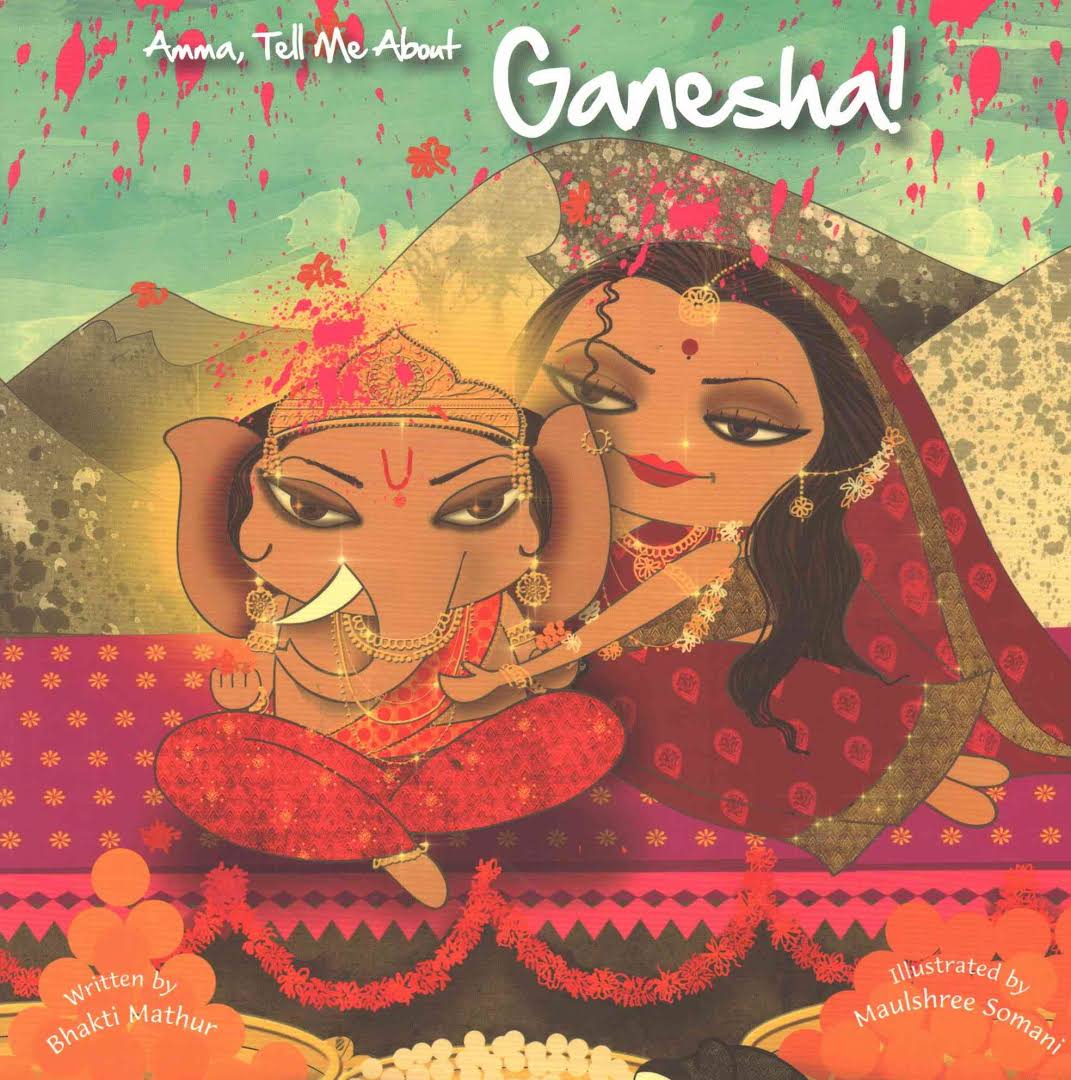 A part of the Amma, Tell Me Series from Bhakti Mathur. The story of how Ganesha's Elephant head came to be is what the book is about. Written in the verse form that is the style for the Amma Tell Me series, this is a great book for children just getting to know these stories for this first time.

Ages 5+

Buy now!

Amazon USA | Amazon India
10. Lord of Beginnings
Told by Radhika Sekar and illustrated by David Badour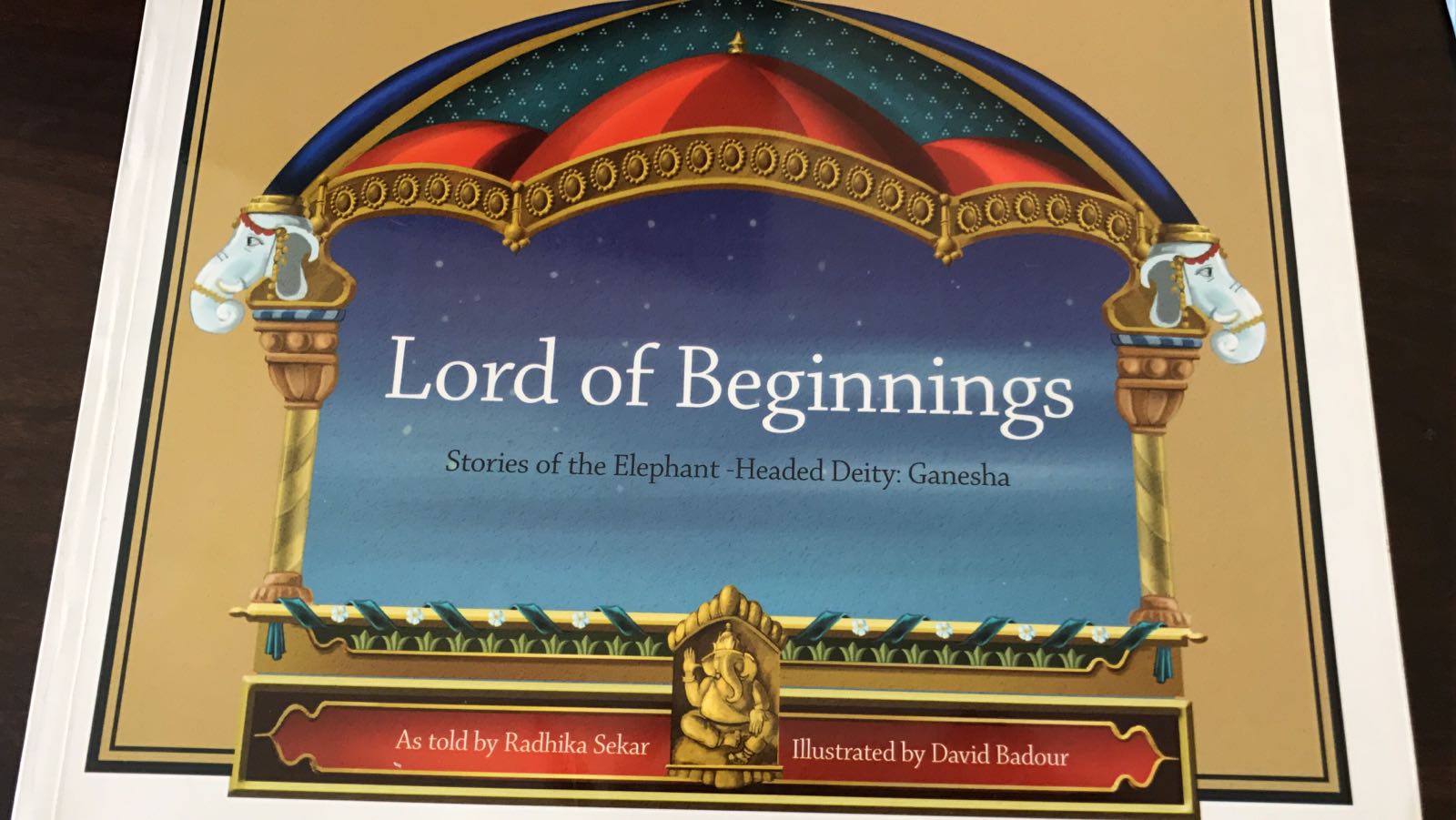 This book includes all the legends about Ganesha - from how Ganesha came to be, how Mushaka became Ganesha's Assistant to the contest between Ganesha and his brother and finding Ganesha the perfect bride! This book is a perfect package of all the stories.

Ages 7+

Buy now!
11. Mythology Ganesha and Krishna Pack
Featuring Girish Karnad
The Karadi Tales Mythology pack brings you 2 great retellings about the stories of Krishna and Ganesha in a single pack with narration by Girish Karnad as Karadi the Bear! Find all your favorite Ganesha stories here!
Buy it now!


Toka Parent wishes all its reader a very Happy Ganesh Chaturthi!
Bolo Ganapati Bappa Moraya!