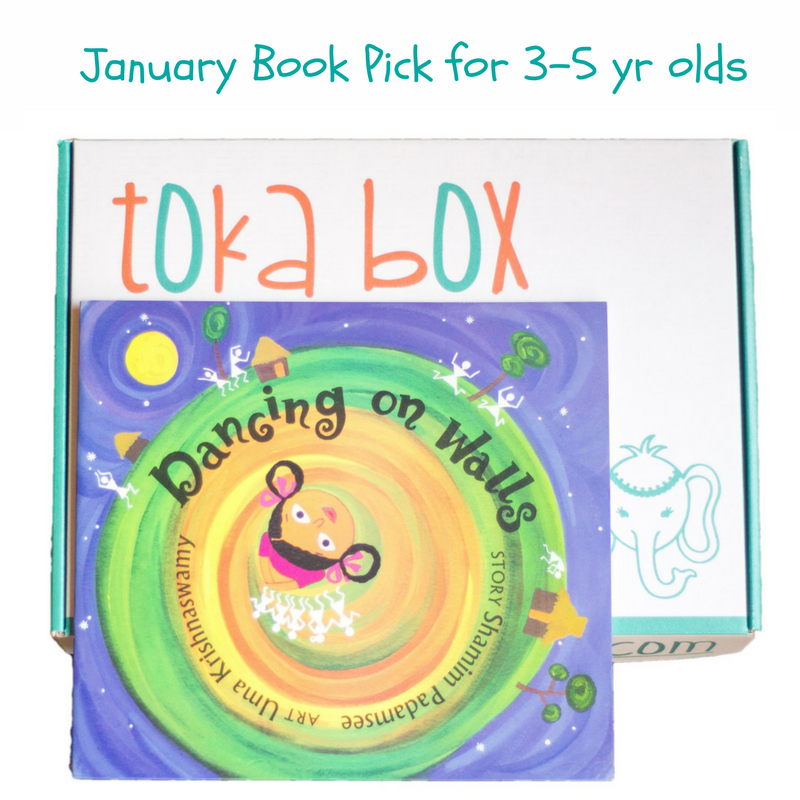 Toka Junior Book Pick
Dancing on Walls by Shamim Padamsee, Illustrated by Uma Krishnaswamy
The book imagines how Warli Art must have come to be! A visual treat and a peek into Warli Art!
Subscribe to Toka Junior
Gift a Box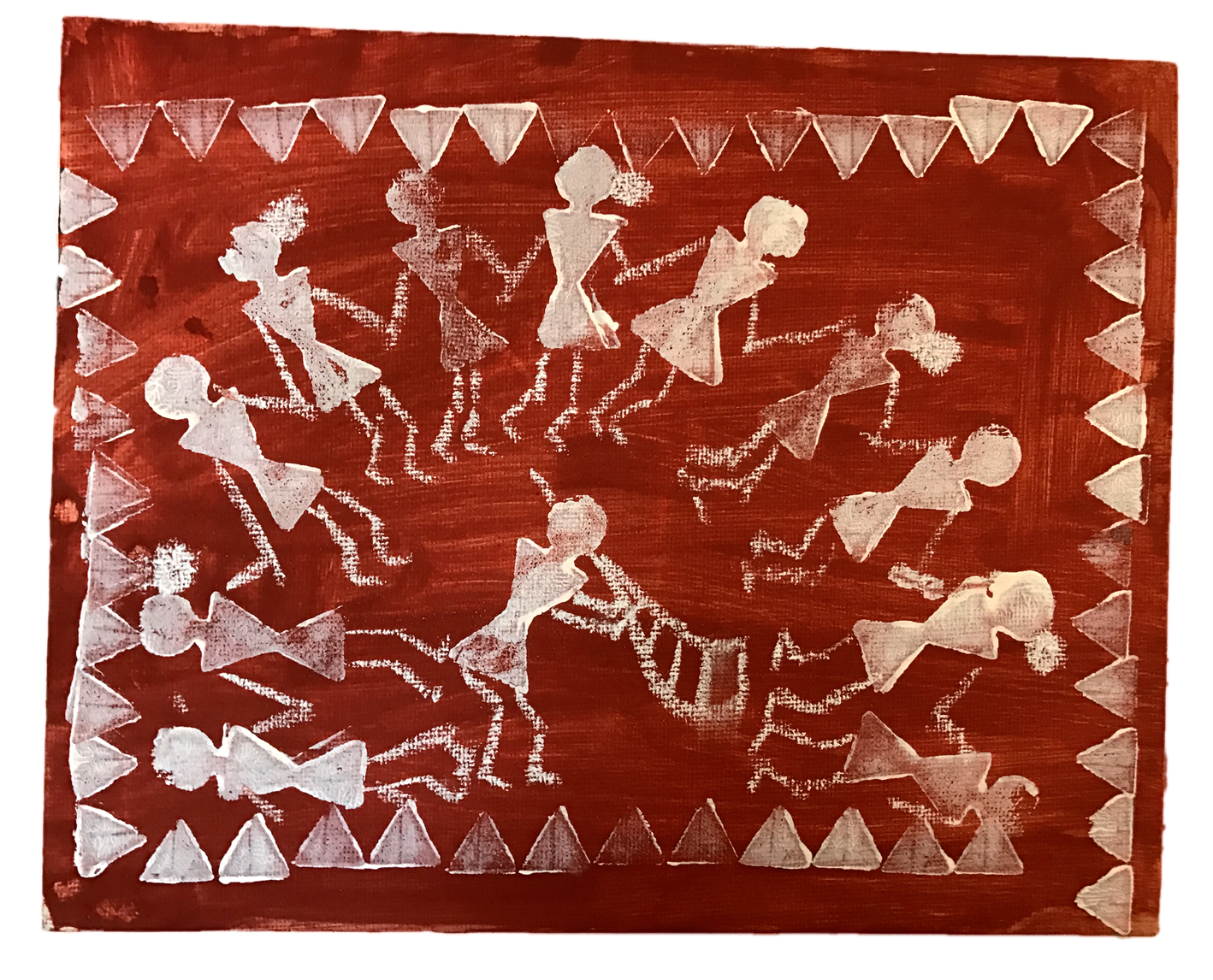 Toka Junior Activity
Make Your Own Warli Art
Simple and dynamic, Warli Art is a rural art tradition that records important events in a village as well as everyday life and traditional stories.The walls are washed with brown cow dung and special mud, and the brushes are made of bamboo.The images are all in white paint, made of lime and a type of chalk. We make our own Warli Art!
Subscribe to Toka Junior
Gift a Box