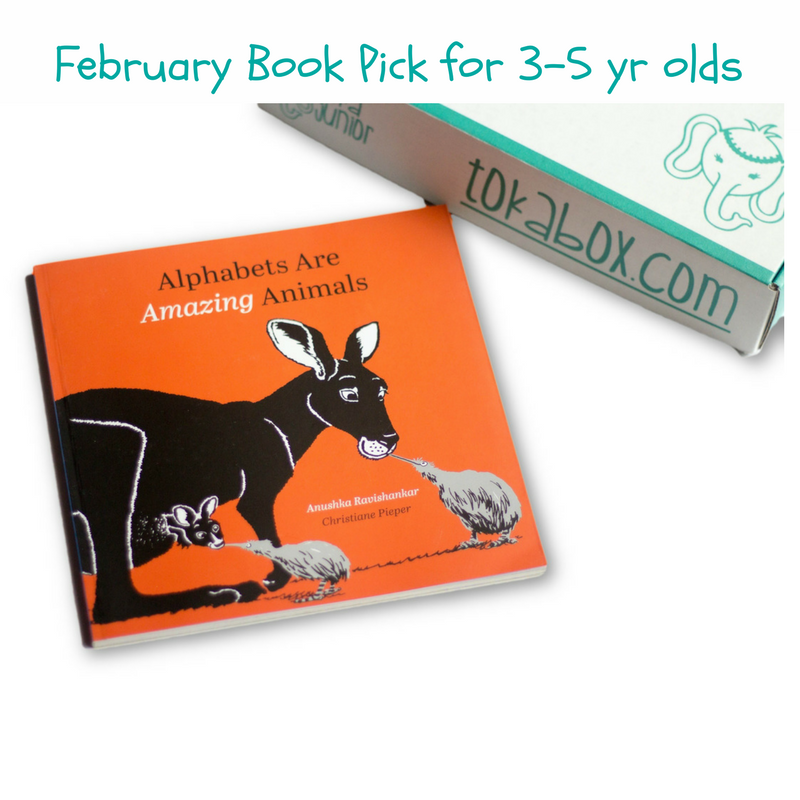 Toka Junior Book Pick
Alphabets are Amazing Animals by Anushka Ravishankar, Illustrated by Christiane Pieper
"Kind Kangaroos Kissing Kiwis", there is no end to the strange things animals get up to in this alliterative book! You will enjoy reading it out aloud!
Subscribe to Toka Junior
Gift a Box
Toka Junior Activity
Alphabet Fun
Whether your child is learning to recognize the alphabet, write it or sound it out, there is a level for them. Make it more fun and creative by making up your own games! We let kids play with the game when we were designing them and found them using the alphabet game in the most creative of ways.
Subscribe to Toka Junior
Gift a Box