Not Yet! Book Review (Toka Junior Book Pick For August)
posted by Preethi Chandrasekhar, July 19, 2018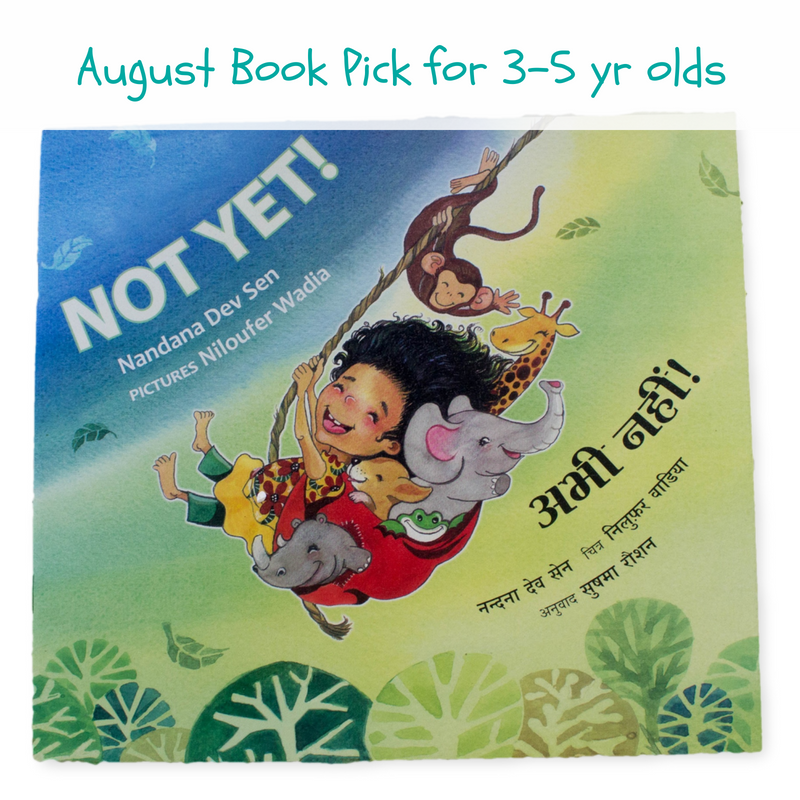 Not Yet! is written by Nandana Dev Sen and is a beautiful bedtime story as well as a bilingual book about a universal bedtime ritual.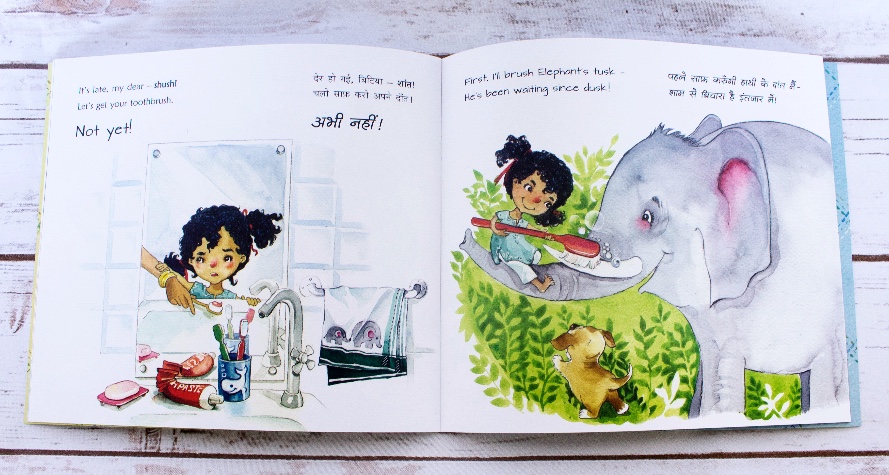 Having a toddler at home is like being in a red-alert zone of a volcano erupting with incessant energy. With the paltry energy remaining after an exhausting day, handling such little tornadoes become too hard especially at bedtime.

Nandana Dev Sen is a famous writer, actor and child rights activist. She has collaborated with Tulika Books for the first time to create a bilingual rhyming treat Not Yet! This comes after two other children`s books, Mambi and the Forest Fire, and Kangaroo Kisses.

Not Yet! describes an everyday bedtime ritual involving an energetic child and her loving mom. Mom tries to wheedle her way into retiring for the night, but it is hard to persuade her animal-loving child switch to routine from her reverie. There is so much to do before bedtime and so little time. The little one says that she is not ready for bed yet, so is a mom to do than to try and woo?
Beautiful illustrations

Niloufer Wadia, a name familiar to us from the lovable book Kanna Panna has once again done a fabulous job with the illustrations. Sushmaa Roshan provided a perfect Hindi translation that has complemented the English text well and made this book enjoyable to readers of both English and Hindi alike!

It was hard to turn pages in a normal pace as I read because my son wanted to look at each and every animal illustration in those pages, appreciate its pose and expression and recite a version of his story from it. We love the book so much that we have read it over and over again!

'Not Yet!' is the Toka Junior Book Pick for the August Toka Box! Take a Peek into the book & subscribe!


Liked this article? Subscribe to our Weekly Book Love newsletter and receive a weekly digest of all the latest children's book titles, book lists, must-reads, giveaways, activities, latest releases and more! Subscribe now