23 Magazines for Children We Highly Recommend
posted by Shweta Sharan, August 07, 2018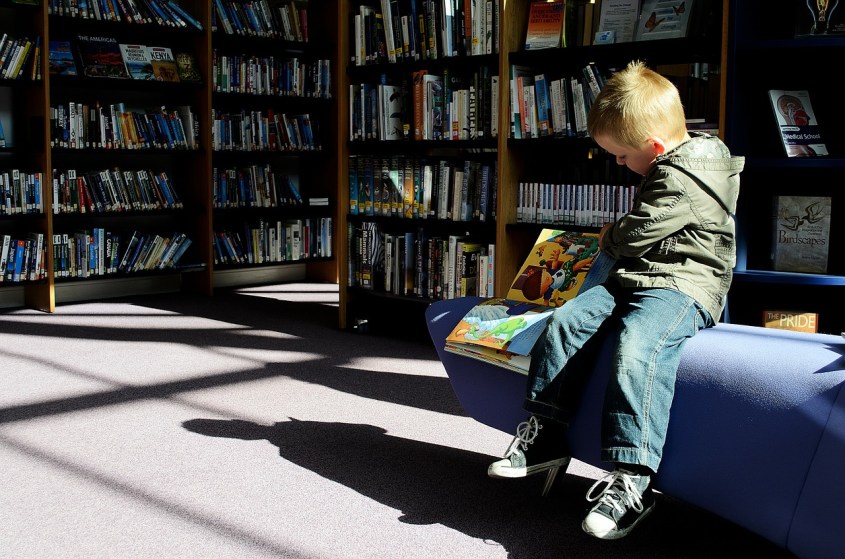 Looking for magazines for kids? All children's magazines aren't created equal. We bring you the ones that are totally worth their salt.

Every child's happy memories are filled with magazines of some kind. I used to love Disney Today, Tinkle and Gokulam when I was a child. I'd come hurrying back from school to read the latest copy!

Today, the world has become smaller thanks to digital magazines. Still, nothing quite compares to holding a physical copy of a magazine in your hands, scooping the package up as it lands in your mailbox or outside your doorstep.

There are so many reasons why magazines are wonderful for children. Subscriptions make great gifts. The feeling of waiting for another issue or even writing to the editor really makes a child understand the concept of time and place. Children learn around the world. They read different genres and learn new things. They even make long-distance friends!
We have rounded up amazing magazines from around the world. From coding magazines for girls to magazines for young naturalists, your child can choose from so much!
1. Tinkle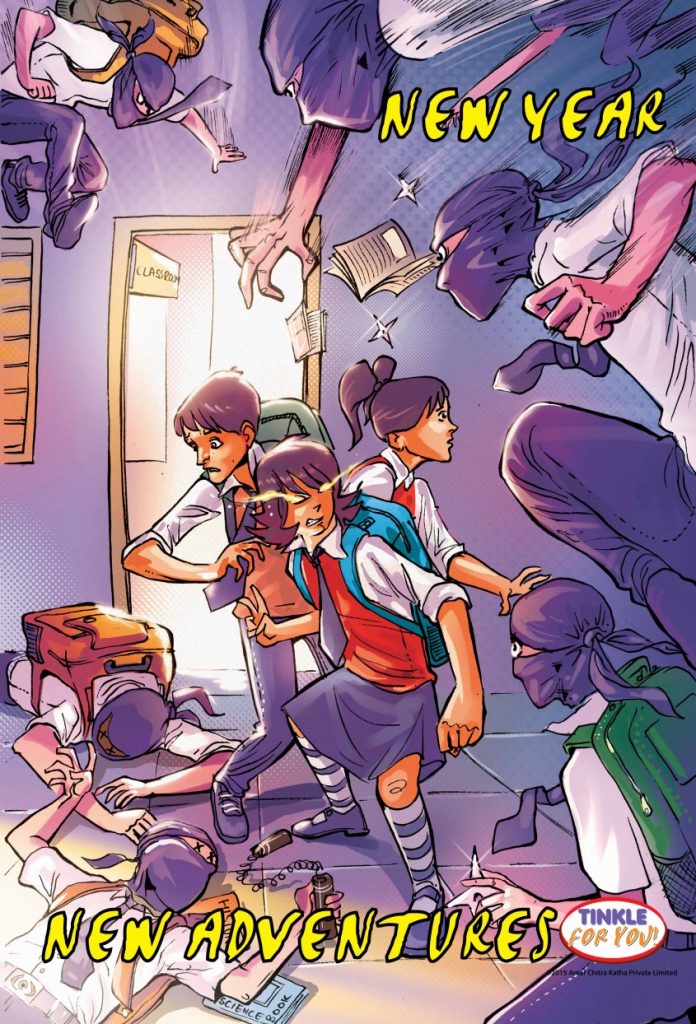 Who doesn't have happy memories of Tinkle? Shikari Shambu, Suppandi and Kalia the Crow are characters that really stand out in our minds. But the highlight of Tinkle is that they really could spin a yarn. The stories are well-crafted and are great fun to read.

Today, Tinkle has adapted to the times. Its content is more current, although some of the old characters remain. We reviewed the rebooted Tinkle here, so take a look!

Subscribe here.
2. The Hindu Young World

Another childhood favorite, the Hindu Young World has superb articles on the latest goings-on in the world. Written in an interesting and engaging fashion, the Hindu Young World has tons of articles on current affairs, science, careers, and more. They also feature short stories and poems.

Subscribe here.
3 . The Hindu in School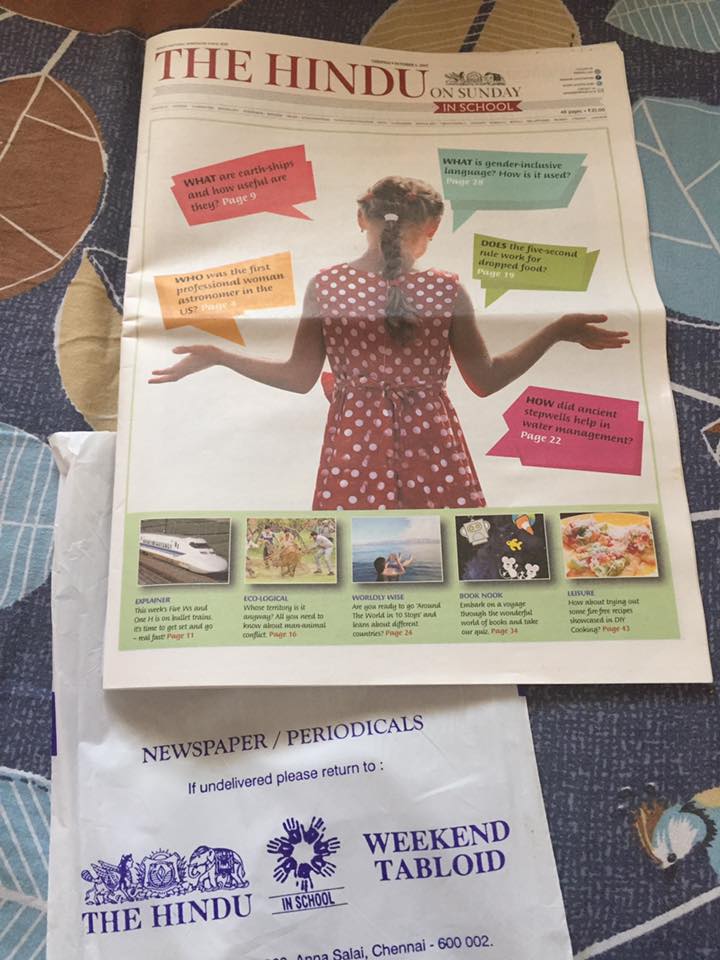 This is an interesting spin-off on the Young World series. The Hindu in School is an 8-page newspaper curated exclusively for 11 to 17 year old students. The aim of the newspaper is to bridge classroom learning with the real world. The newspaper can be accessed either digitally or in newspaper form. Photos, articles, activities, and more populate the Hindu in School newspaper.

Subscribe here

Photos courtesy Archana Srinivasan from the Art and Book Junction
4. National Geographic Little Kids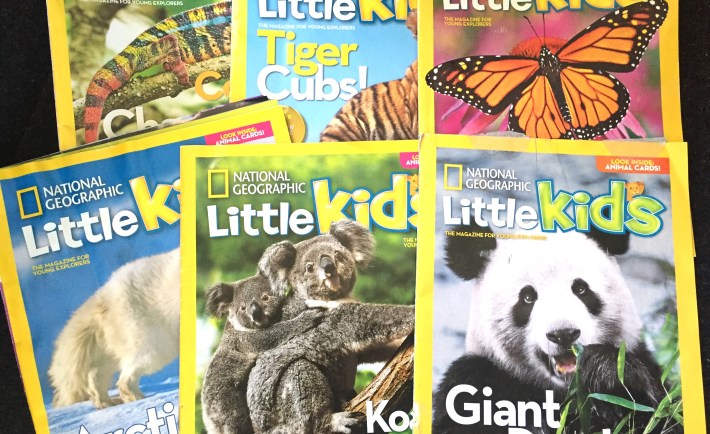 National Geographic Little Kids is a perfect magazine for a preschooler as their interest in the world around them expands. Every month the focus is on a different animal - we learn about new animals, where they live, what they eat and more. The magazine also has puzzles - find the differences, mazes, finding an object among other objects etc. The information and puzzles are all age-appropriate, along with beautiful pictures of the animals that you would expect from National Geographic. The animal fact card tear-outs are super fun!

We reviewed this magazine! Find all the details here.

Subscribe here.
5. National Geographic Kids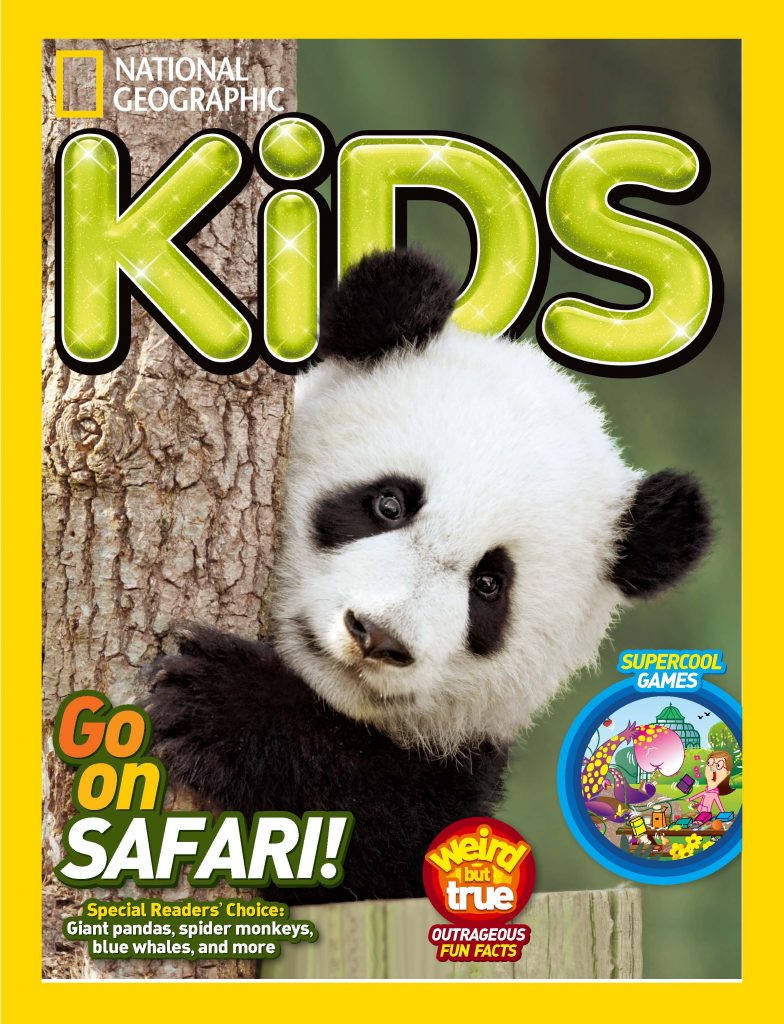 From learning about Machu Pichu in Peru to reading about the endangered ginormous black rhino in Africa, National Geographic Kids has some excellent content and stupendous photographs. Each issue has free animal fact cards. The magazines, apart from covering history, popular culture, geography and science, also has activities, puzzles and competitions to keep your children riveted.

Subscribe here.
6. Highlights Genies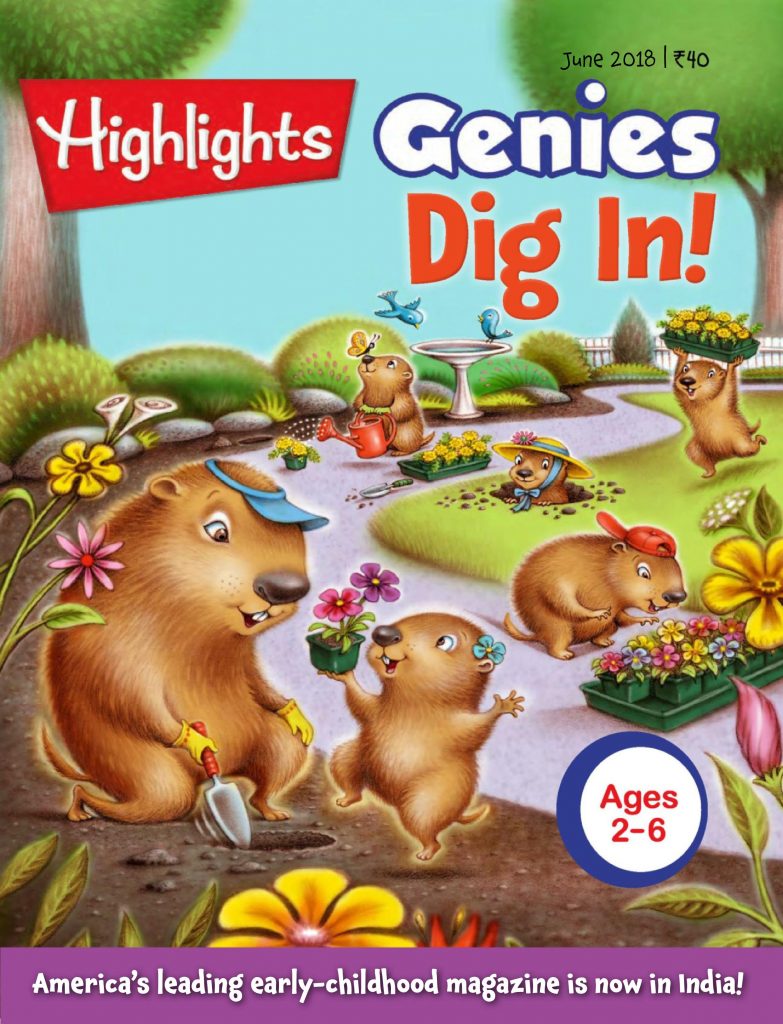 One of the most famous children's magazines in the US, Highlights Genies is the Indian version. Meant for the 2-6 age group, Highlights Genies has Picture puzzles, 'That's Silly' -- funny or silly activities. problem solving. Cut-out crafts. logic. reasoning. That's Silly is a fun section with many pictures and children have to find out improbable pictures that are hiding in plain sight. The magazine also gives you ideas to extend each activity. Developed by early childhood experts, this is one of the few good children's magazines for toddlers and preschoolers.

Subscribe here.
7. Gokulam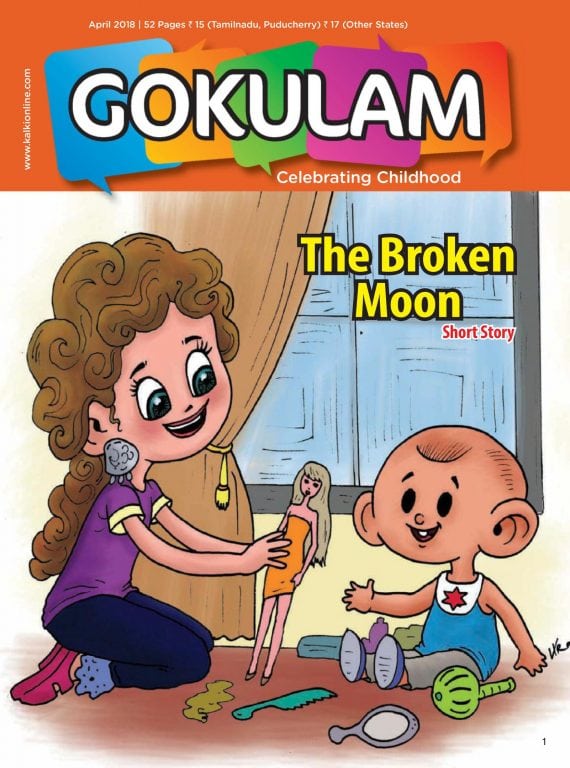 Another evergreen and all-time favorite from our childhoods, Gokulam has beautiful stories, snippets, recipes, factoids, activities, and more. I remember writing a letter to the editor once and it was published! I was thrilled, especially to see the accompanying illustration. The magazine even has short stories about schools, play time, science and more. Your children won't realize that the time has gone by so quickly, once they sit down with this magazine!

Subscribe here.
8. Highlights Champs

Another magazine from the Highlights stable, Highlights Champs is meant for the 6-12 age group, Highlights Champs has articles on new topics, stories, games puzzles, poems, craft, science, and more. Children can contribute articles too. This magazine features stories and comics from the original Highlights magazine from North America, including the hugely popular Timbertoes comic strip. The Goofus and Gallant comic strip is another famous by-product of Highlights.

Subscribe here.
9. Spider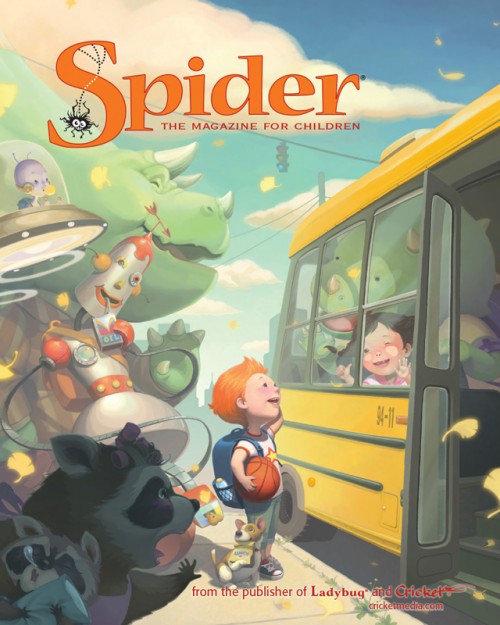 Meant for the 6-9 age group, Spider is one of our favorite magazines ever! Written and illustrated brilliantly, Spider boasts of a very high calibre when it comes to its material. Seamlessly woven into the stories and activities are vocabulary lessons and reading tasks that really reinforce a child's love for the language. This magazine features some wonderful fantasy stories too and many folk tales from around the world.

Subscribe here.
10. Primary Plus


From the Pearson and Longman PTE in Singapore, Primary Plus has age group specific magazines for children. There is Little Primary Plus, Primary Plus Turtle, Primary Plus Junior, Primary Plus Young Minds and Primary Plus The Next Step. The magazine is based on the multiple intelligence approach and the MI philosophy is beautifully woven into all of its activities. Children love this one!

Subscribe here.
11. Anorak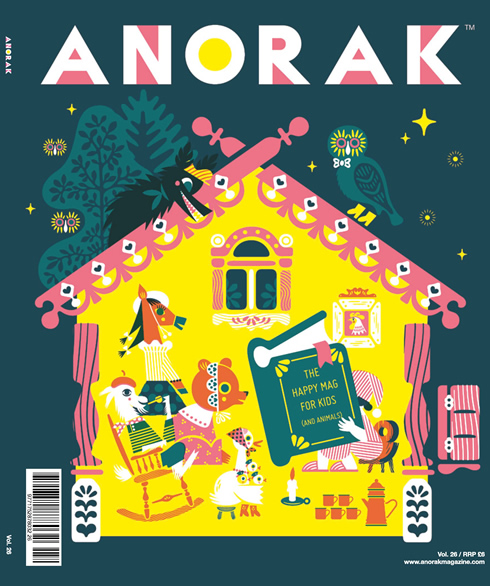 We fell in love with Anorak as soon as we read it. Each issue is devoted to a theme and each theme is so layered, diverse and beautiful that it really makes a child think! For instance, the 'football' issue explored facts about football, its origin, and stories about interesting footballers, including Jawahir Roble, the first Muslim female referee in the world. Each theme is reinforced with a theme-based activity - in this case, children can create their own table football game! The issue on Cities also had an activity to plan a city.

Subscribe here.
12. Sanctuary Cubs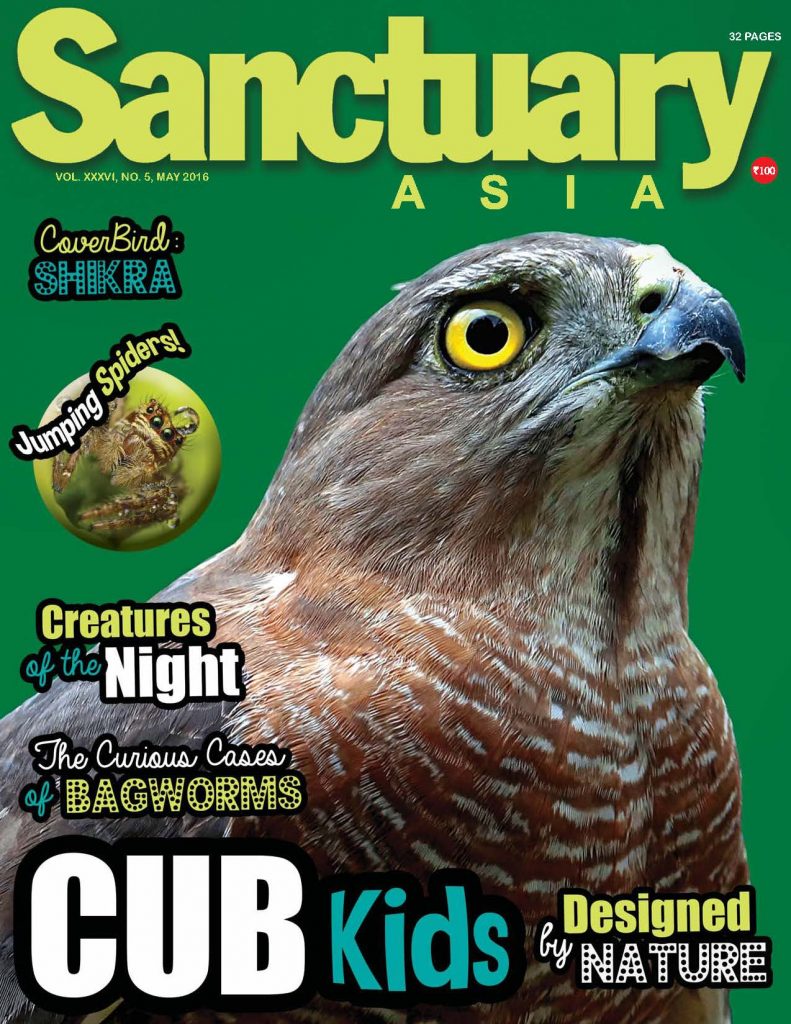 Children love nature, animals, wildlife and the outdoors. Sanctuary Cubs is a wonderful way of stirring the naturalist in your child. Even if they don't make a career out of it, they will forge a deep connection with Nature, the world they live in and will become little eco warriors of the future! From articles, photos, activities and games on spiders and tigers to bagworms and birds, Sanctuary Cubs is a perfect find!
13. Week Junior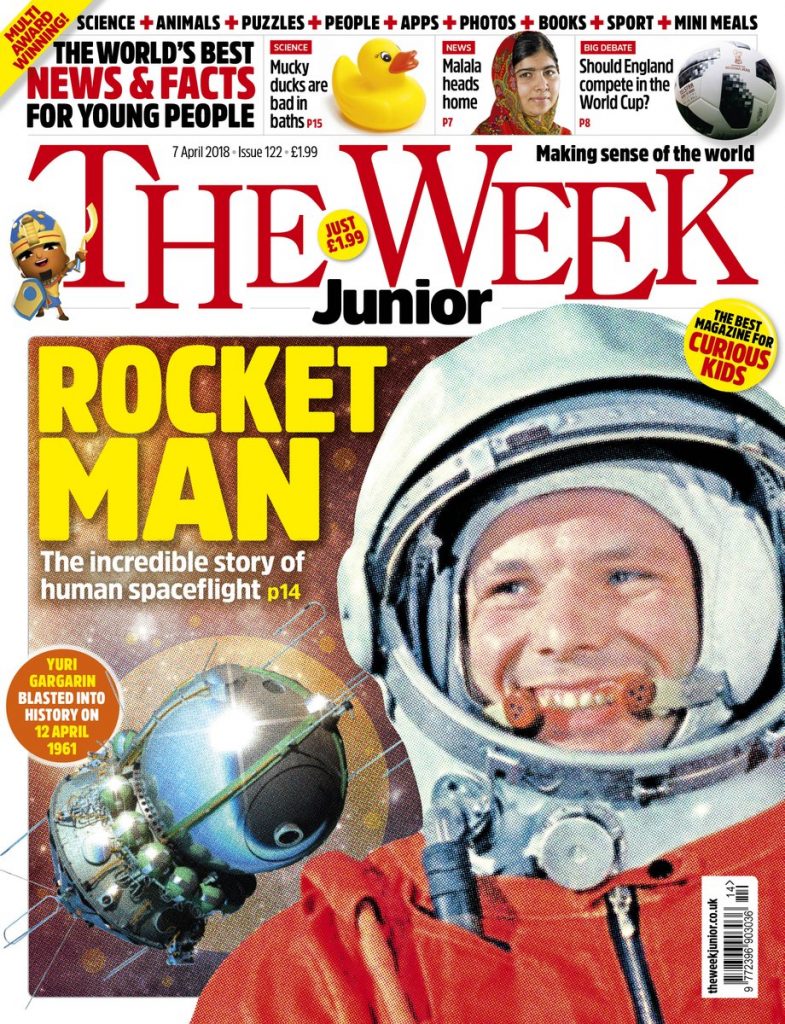 Meant for 8-14 year olds, Week Junior is a superb children's magazine from the UK, The Week Junior also ships to countries abroad. Science, history, politics and important current events find place in this magazine. Our favorite part is how beautifully current events are portrayed, instead of dry and lifeless current affairs factoids.

Subscribe here.
14. Tell Me Why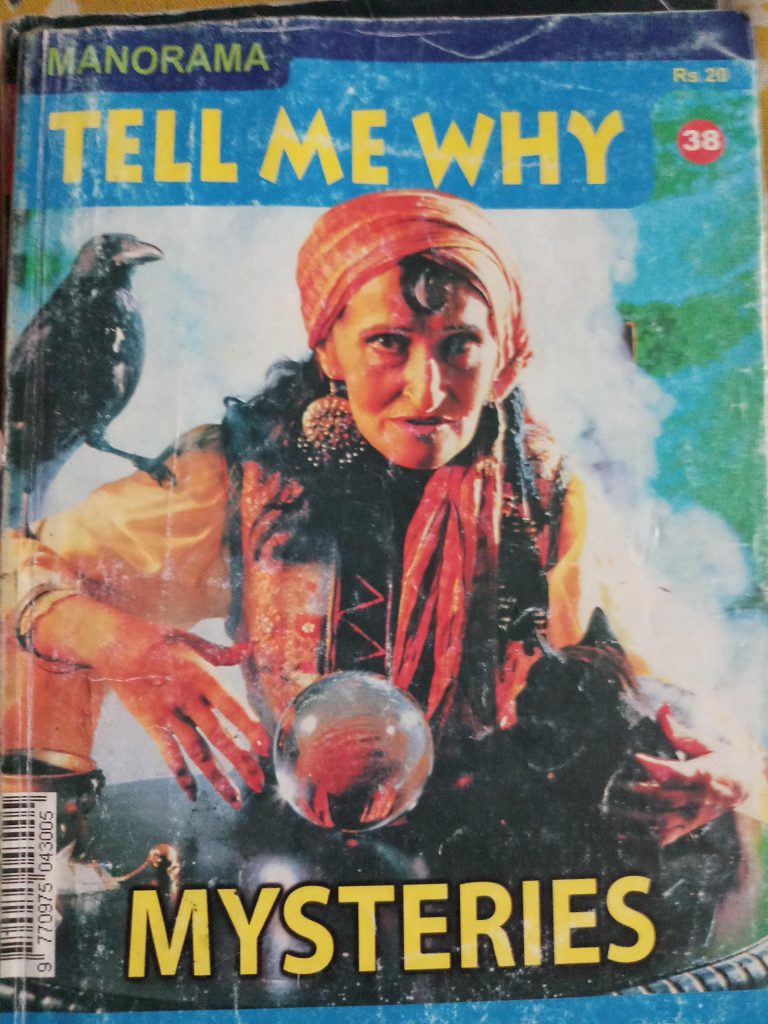 Back in the 1990s, I used to love a book Arkady Leokum called 'Tell Me Why' and 'More Tell Me Why.' Of course, the Tell Me Why magazine from Manorama Publications is different but it brings back memories of Leokum's books.

'Why' is my daughter's favorite question and these magazines for kids are perfect to satisfy the 'whys' that flood out of every child's mouth. Fun, engaging, informative and expansive, these magazines are presented as question and answers. This is a format that rings many bells in a child's mind and gets them to make some interesting connections.

Subscribe here.
15. Nat Geo Young Explorer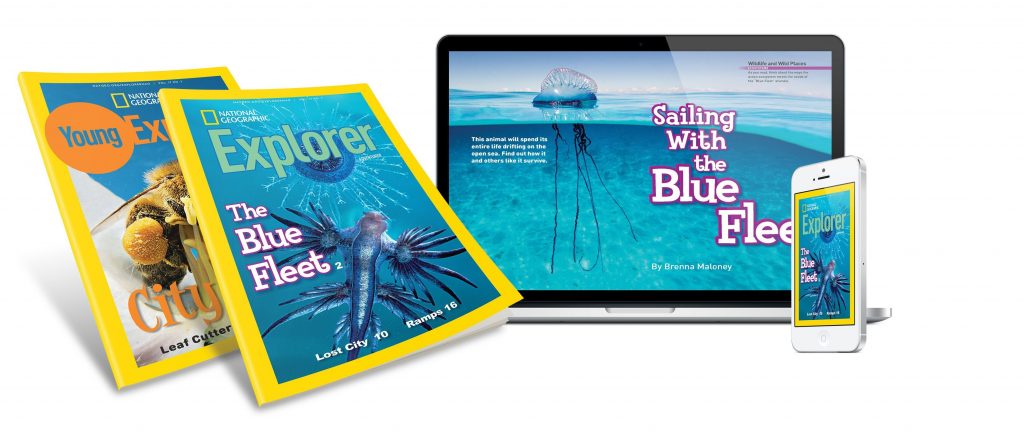 There are magazines that dump facts and then there is Nat Geo Young Explorer. This wonderful and world-famous not-for-profit magazine sets a high bar when it comes to reading and science standards. Filled with stunning photographs, the articles are brilliantly written and supplement a child's learning journey beautifully.

Subscribe here.
16. Okido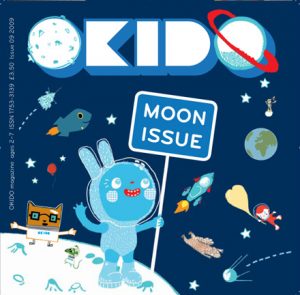 This wonderful magazine is from the beloved Ceebies, the art and science magazine for 3 to 6 year olds. Colorful and printed beautifully, Okido covers all kinds of topics. From dinosaurs and colours to science explorations and architecture, Okido is the perfect STEAM magazine for little ones!

Subscribe here.
17. Stone Soup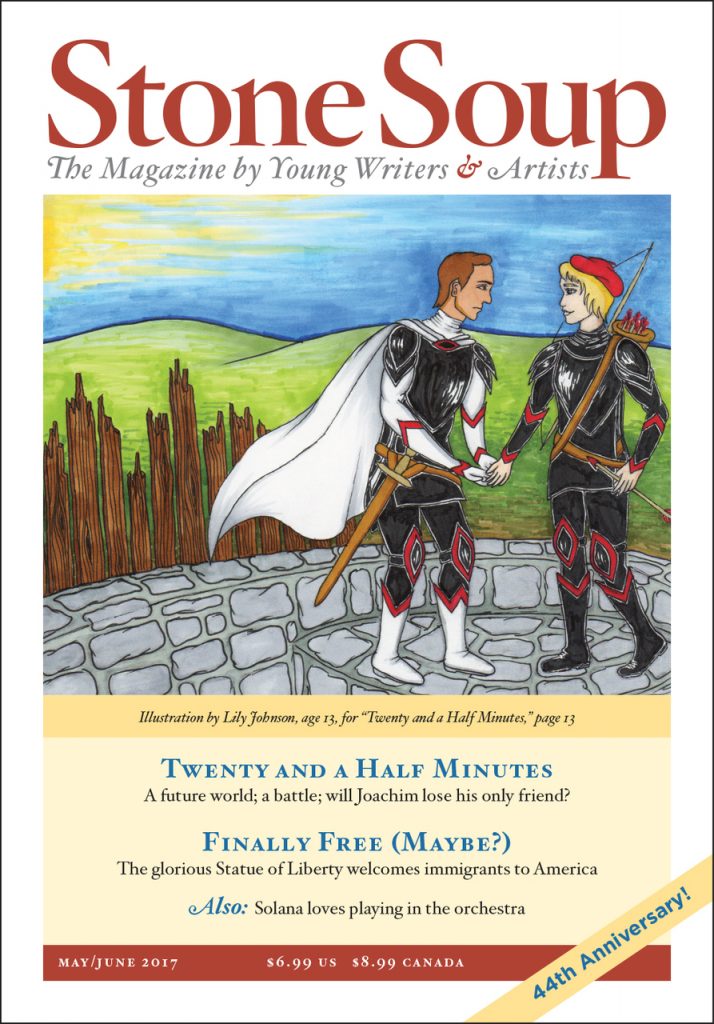 Stone Soup is that special breed of magazines - a literary magazine for children! This magazine is illustrated and written by children. The magazine encourages reading, writing and artistic endeavors, and it boasts of some stellar content. Consider this -- a story about the clock of emotion that is discarded and tries to find its owner. A story about a teacher who is sucked into her own story. Another one about a girl and her robotic brother who accidentally launches them into outer space.

Like we said, pretty stellar.

Subscribe here.
18. Ladybug

From the same publisher who brings out the mighty Spider, Ladybug magazine is written and illustrated by the world's best children's writers and illustrators. The magazine features stories, poems, games, comics, songs, and other activities, all designed for the 3 to 6 age group. Every issue has a wonderful and unique theme.

Subscribe here.
19. New Moon Girls


It is SO important to subscribe to a magazine for girls that isn't only about make-up and clothes. From tips to put together a library, coding, careers, sports, and more, New Moon Girls encourages girls to take control of their lives in every way and challenge stereotypes. Body and feelings, travel, books, fiction, STEAM and more.

Subscribe here.
20. OWL magazine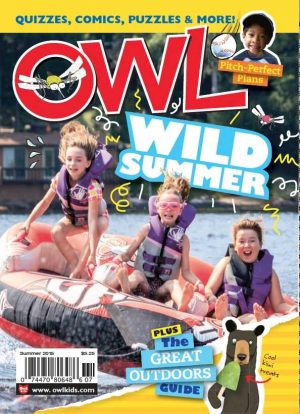 OWL brought out its first issue in 1976! It is perfect for the 9 to 13 age group. From STEM, art and nature to news and travel, this magazine is written and illustrated with wit, humor, intuition and vision. For instance, we really liked the issue on a young activist. The issue on Virtual Reality was interesting too. Curriculum experts advise the editors of the magazine on its content. It packs in tons of fun learning, quizzes, reviews, stories, articles, contests, opinion pieces and information.

Subscribe here.
21. Disney Junior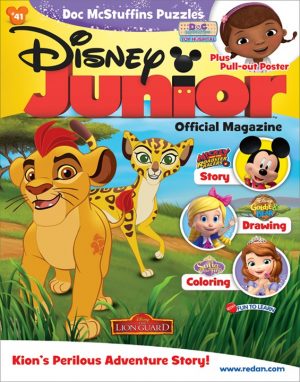 Your children must be familiar with the channel. Now discover the magazine, which is filled with games, activities, stickers, stories, coloring pages, comic strips and tons more! The magazine features famous characters from Disney, including Mickey Mouse and his friends, Sofia the First, and more.

Subscribe here.
22. Cricket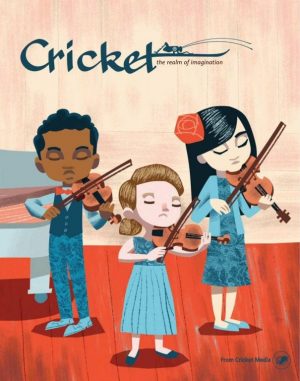 The latest issue of Cricket looks like it's straight out of a YA steampunk novel. One of our favorite magazines for kids, Cricket is meant for the 9 to 14 crowd. Ever wanted a literary magazine for children? Then this one is it! Cricket publishes fiction and non-fiction of remarkable calibre. If your child has a way with words or loves books and literature, we really recommend this magazine. We also love that this magazine explores so many amazing genres like historical fiction, adventure, fantasy, true adventure, history, humor, mythology and more. This magazine has won more awards than we can count!

Subscribe here.
23. Thinkling Magazine
There are very few magazines for children in India as such. But when you come across a magazine, which is just so flawless and encompasses everything under the sun, you have just one thought in your mind. Thinkling is a collector's item just like Reader's Digest.
It's a quarterly magazine which is about 60 pages long. This means that you can read it slowly and enjoy every article (I read it in one stretch, it was so captivating!). When I saw the price first (Rs. 200 for a quarterly issue) I thought it was expensive. But as the spouse put it, it's not really expensive, just about Rs.800 a year and totally worth it.
I would strongly recommend subscribing to the magazine if you have kids between 7 years to 14 years at home. Thinkling has everything. The colourful pages, the super paper quality, the absolutely awesome illustrations, the cute characters - Miramaya, Needaditya, and adorable Willabinka take you through the magazine. We love their concept of Trailquest where the three characters take us through the Hauz Khas Village, This is followed by an absolutely interesting history on Hauz Khas monument.
[caption id="attachment_10393" align="aligncenter" width="300"] Photo Credit : Thinkling.in[/caption]