'The Snake and the Frogs' retold by Mariam Karim-Ahlawat: Bilingual Book Review
posted by Gomathi Kannan, August 06, 2018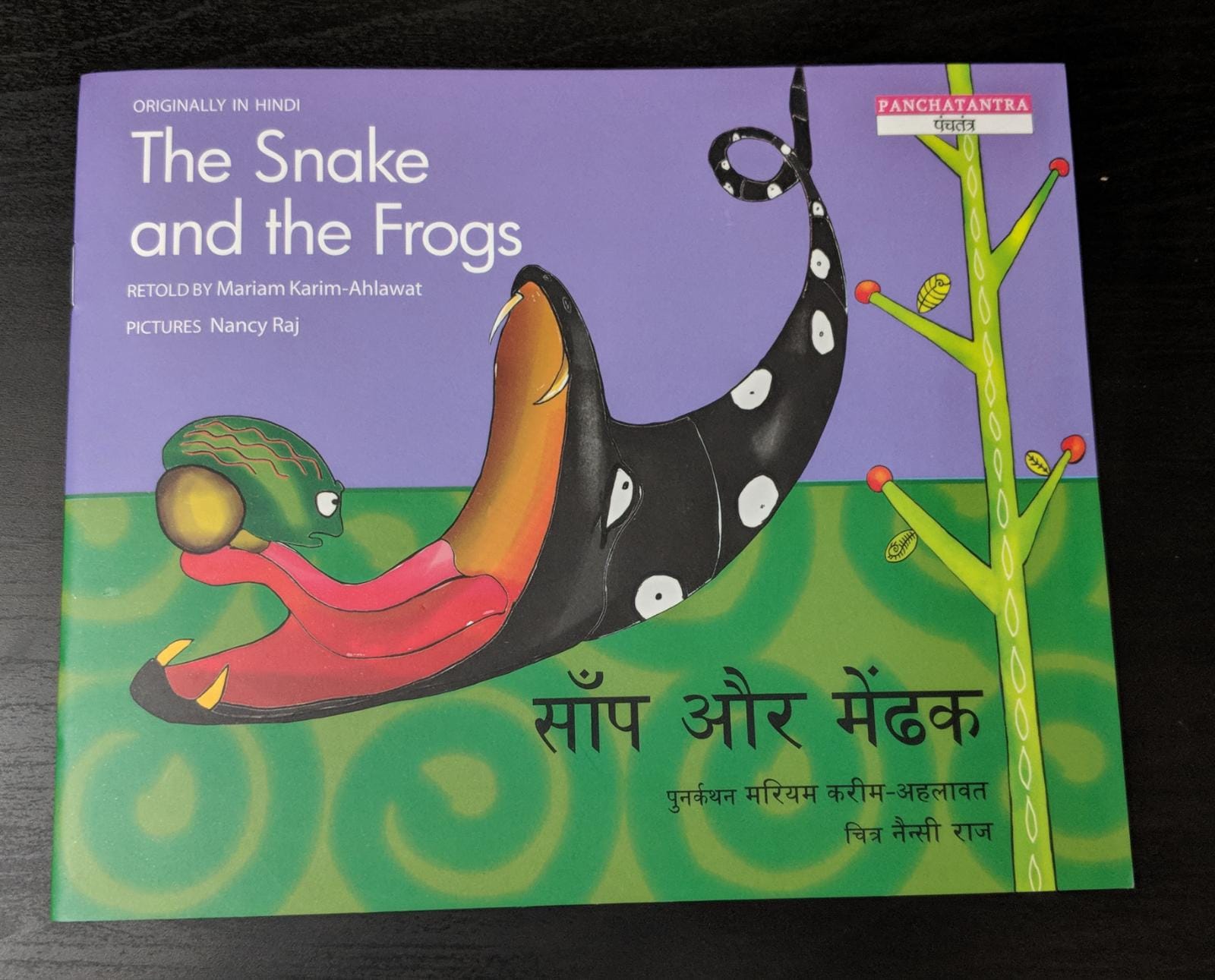 The Snake and the Frogs is a beautiful bilingual book published by Tulika. It is based on a beloved Panchatantra tale retold by Mariam Karim-Ahlawat. Children love animal stories. Dig into our country's rich storytelling tradition with this engrossing tale!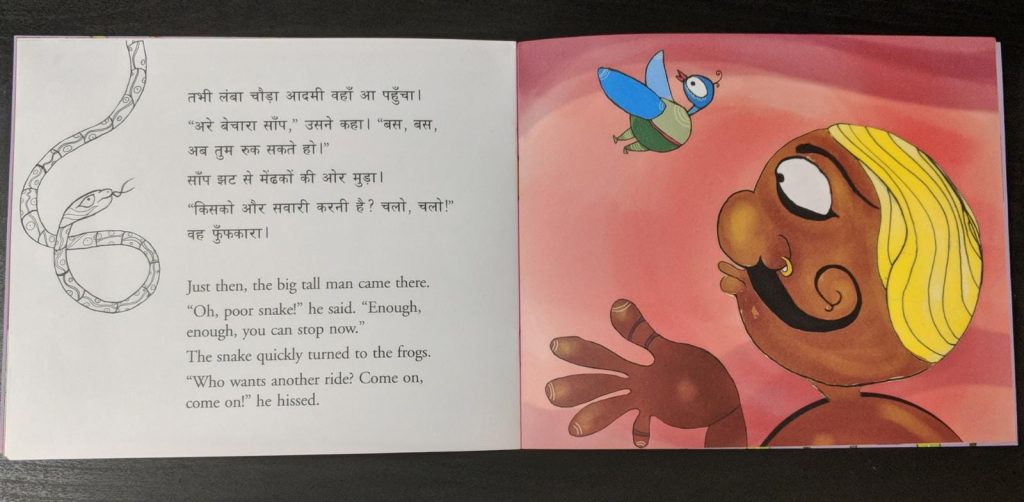 Panchatantra stories are the oldest surviving fables from Ancient India. Most stories employ animal characters and aim to impart moral values to young kids through interesting stories.

The Snake and the Frogs is a famous fable retold by Mariam Karim-Ahlawat. Karim-Ahlawat is a french teacher who loves designing multimedia for children. The Snake and the Frogs is Tulika and is truly a bilingual treat! Both Hindi and English readers will love this book.
A story from the Panchatantra

The book tells a story about an old snake. The story is about a sly snake who wants to eat a group of frogs near a pond. The snake tells the frogs that he is weak and has poor eyesight because a man once cursed him. Delighted at getting the upper hand, the frogs take charge of the frail snake and ride on it to their hearts' content. Little do they know that they should devise an alternate plan in case the tables turn!

The Snake and the Frogs is a unique story. The retelling swings sympathy in favor of the snake.This simple story has many perceived morals. Always know your limit. Never exploit a giver. Every cloud has a silver lining. Man proposes-God disposes!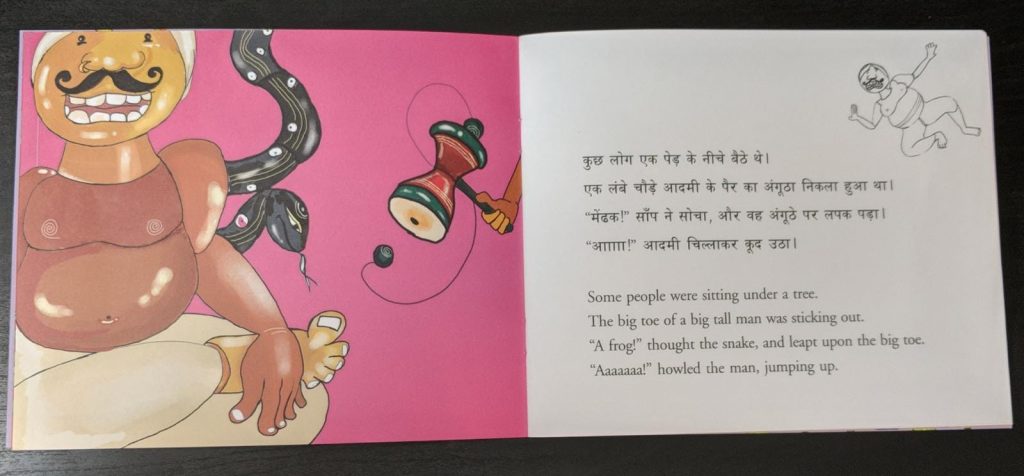 Nancy Raj, a graphic designer and illustrator, has drawn beautiful images based on wooden folk toys from Channapatna in Karnataka. This is a craft style that came centuries ago from Persia.

This book is available in Hindi, Tamil, Kannada, Telugu, Marathi, Gujarathi and Bengali. It is perfect for children who are 3 years and older.

A pleasant read!

The Snake and the Frogs is part of our Toka Explorer Book Pick for September!

[embed]https://www.youtube.com/watch?v=3tv2VzM7wDk[/embed]
Liked this article? Subscribe to our Weekly Book Love newsletter and receive a weekly digest of all the latest children's book titles, book lists, must-reads, giveaways, activities, latest releases and more! Subscribe now