14 Great Books for Mother's Day!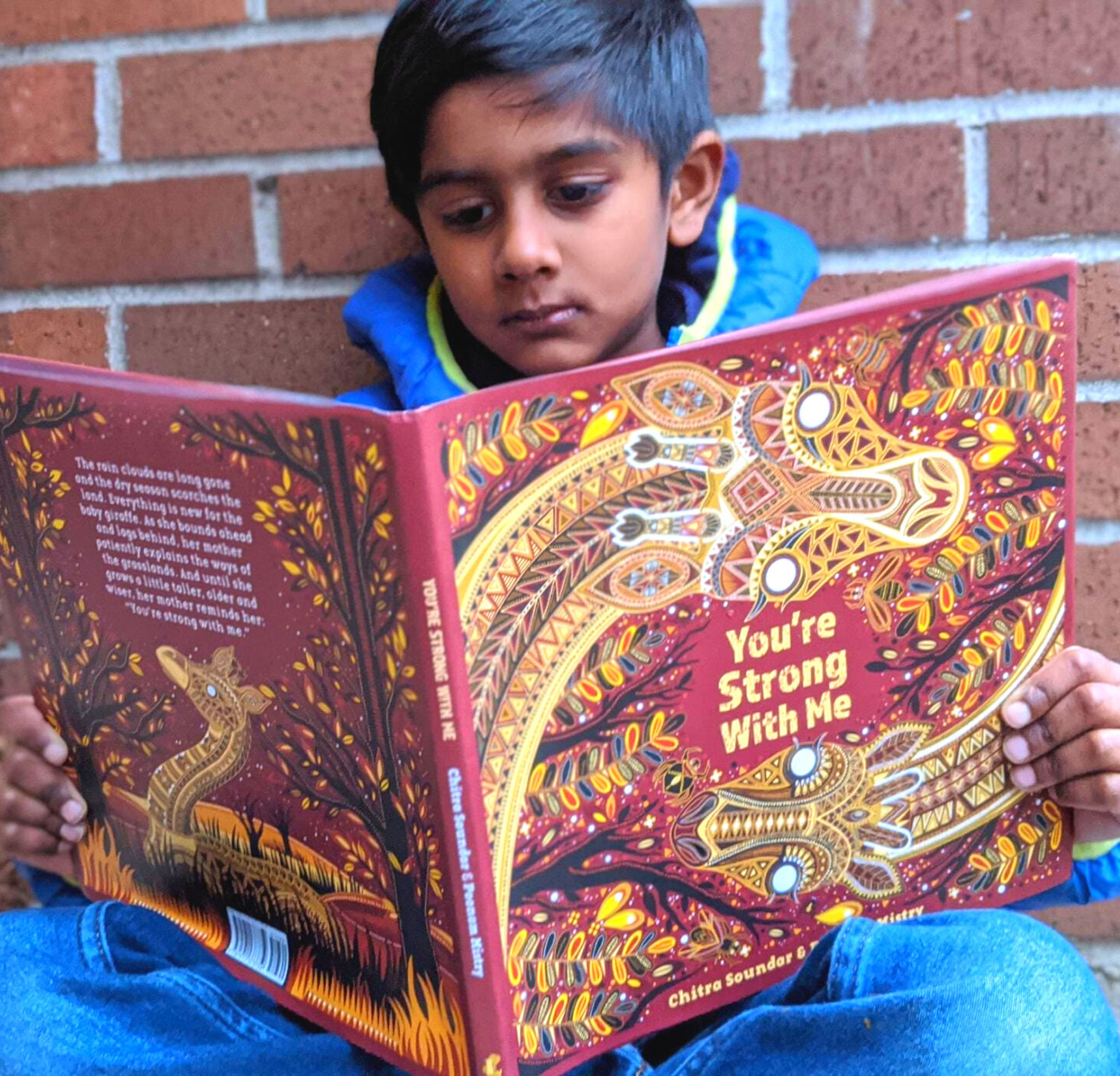 It is Mother's Day, and we give you books that you can read with your child to form those powerful connections!
Mother's Day is all about connections, and we give you books that spark the deep connections that we make as Indian mums and children, no matter where we may live in the world!
1. What Can I Be?

Written by Niyatee Sharma, Illustrated by Vibha Suryanarayanan
Age group: 3 to 5 years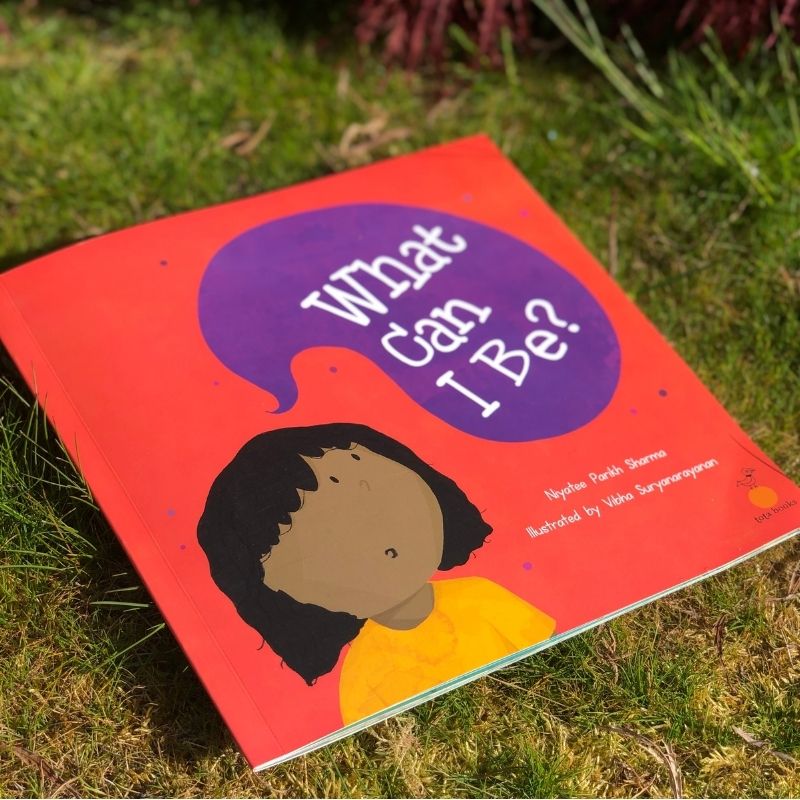 This beautiful picture book by Niyatee Sharma is about a mother and her daughter who take a nature trail. Every step of the nature trail, they talk about what the child wants to be. The child builds little structures with sticks, a beautiful freeform building that is open-ended and creative. She sees an anthill and her mother tells her she can be an architect and design fine buildings. "Do you know ants are the most amazing architects of nature?" she says. The mother and child pass through trees, ponds, fields and they see all forms of nature. According to the author, the idea behind the book was to take inspiration and clues from nature about what they can set out to do or achieve with their lives. This really shines through in the book!
2. Clouds and Waves
Story by Rabindranath Tagore, Illustrated by Sunaina Coelho
Age group: 6 to 8 years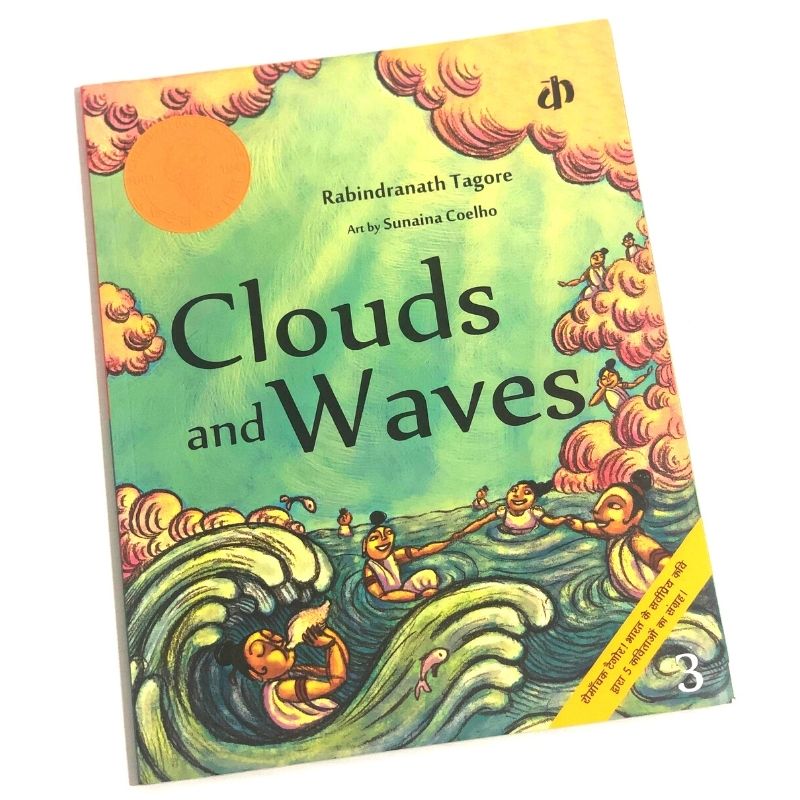 Written by Rabindranath Tagore, this is an endearing poem about a child who refuses tempting invitations, instead staying with her mother at playtime, blissful in her company. Words are woven with great tenderness by the greatest poet of all times, a gentle verse for all the little ones! Don't miss other books by Gurudev here.
3. My Amma's White Stone Mookuthi
Written by Anusha Veluswamy, Illustrated by Abhilasha Khaitri
Age group: 6 to 8 years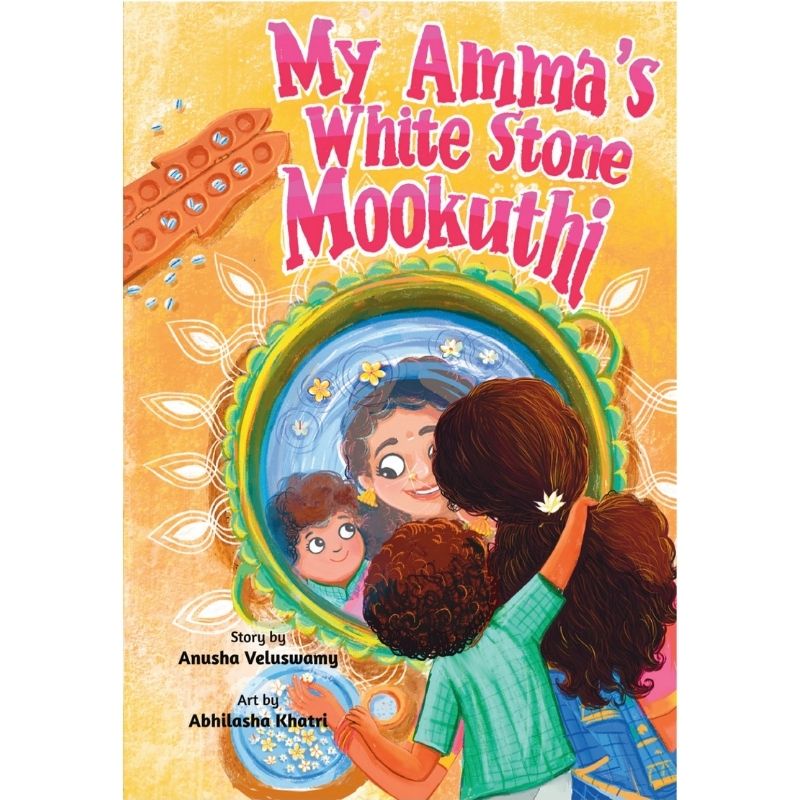 Little Bose is enchanted with his mother and her beautiful shiny nose ring! one day the nose jewel goes missing from his mother's face leaving little Bose heartbroken! His mother finds the nose jewel again for Little Bose and somehow it looks bigger, better, and shinier this time! The story takes a peek into the life of Little Bose and his family who live in a quiet town, in Southern India.
The book explores the mother-child bond and the simple yet powerful love a child holds for his mother.

The story is also a gentle metaphor on loss and grief, a reminder that children grieve over losses big or small.
4. Mamma Do you Love Me?
Written by Barbara M. Joosse and illustrated by Barbara Lavallee
Age group: 1 to 3 years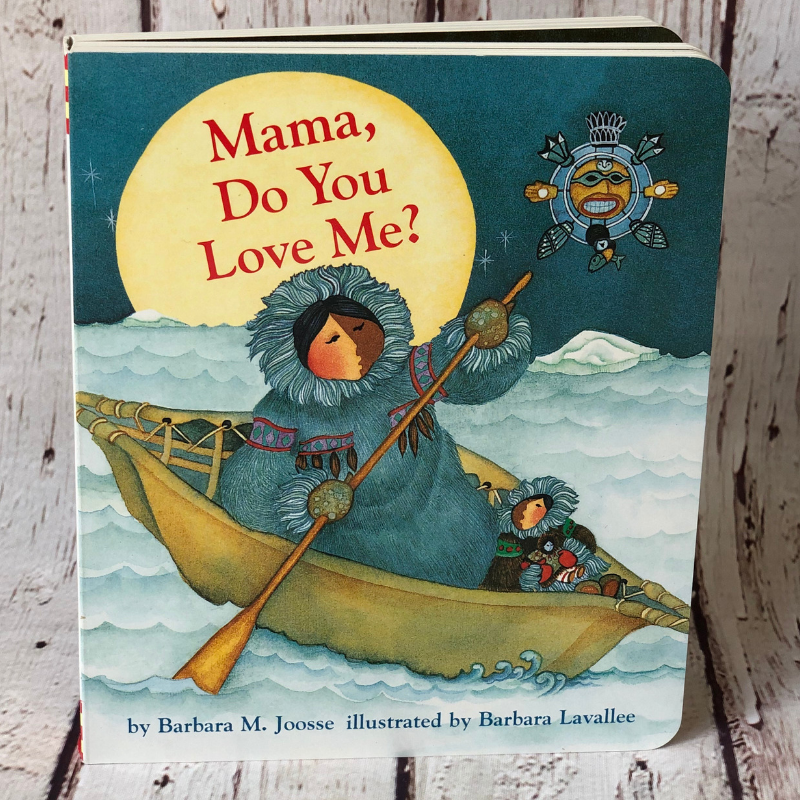 This board book is a timeless classic! A little girl wants to know how much her mother loves her. She imagines different situations that will test her mother. While the child tries to find the limit of her mother's love by testing her boundaries, the mother reassures her at every instance that she will always love her. "What if I put salmon in your parka and ermine in your mukluks?" With every question, the daughter tries to test her mother's limits for her love. The mother answers,
"I'll love you until
the umiak flies into the darkness,
till the stars turn
to fish in the sky,
and the puffin howls at the moon."

The book's mother and daughter are Inuits. The book has beautiful animals, including a polar bear and a musk dox. There are new words like 'mukluks' and 'ptarmigan.' It is a wonderful introduction to the Inuit culture, as well as a beautiful book for mothers and their childr
5. Sunu-sunu snail: Storm in the Garden
Written by Sandhya Rao, illustrated by Ashok Rajagopalan
Age group: 3 to 5 years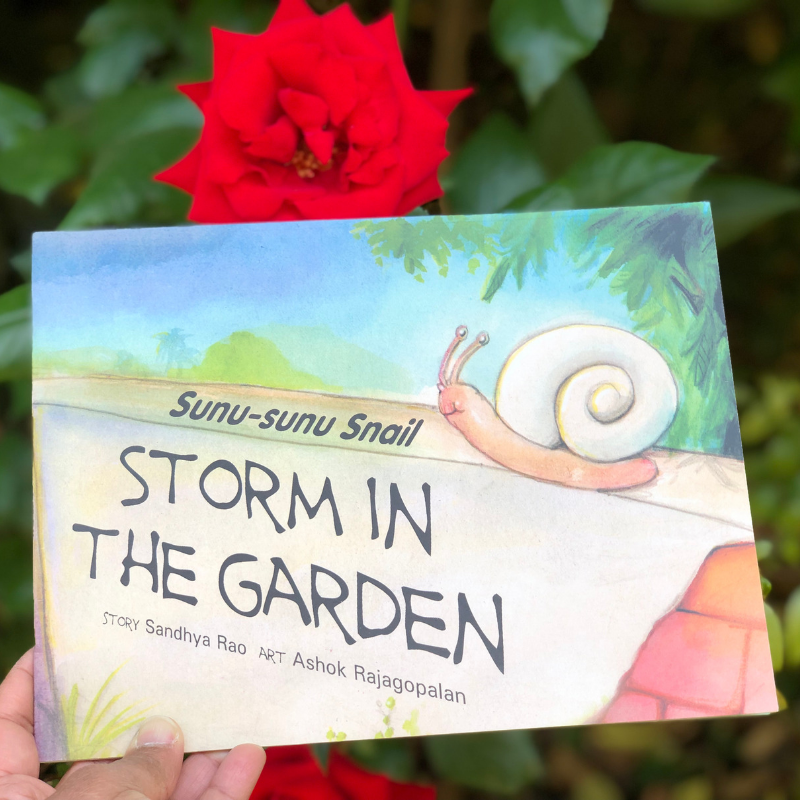 This beautiful book is from two masters in the children's literature space in India -- Sandhya Rao and Ashok Rajagopalan! The story is about a little snail with a delightful name, Sunu Sunu, who goes out to meet his friends, and suddenly there is a storm. He then goes running to his mother to tell her what he saw. He describes the rain in an endearing and funny way, just like our children come and tell us with huge excitement on their faces, the scene that they just saw, be it a jackfruit, a crow or a man selling kulfis on the street. We love such books that bring back memories like this!
What I loved about the book are the illustrations by Ashok Rajagopalan and of course, the absolutely adorable writing by Sandhya Rao.
I loved the simple lines and the subtle rhyming sentences. The sentences are not rhyming like in a poem but done in a much more subtle prose way but way more effective. I think this seems to be Sandhya Rao's specialty. Even in another book of hers, 'Busy Busy GrandAnt,' ' the words seem to rhyme very beautifully.
6. Granny's Sari
Written by Asha Nehemiah and illustrated by Subir Roy
Age group: 3 to 5 years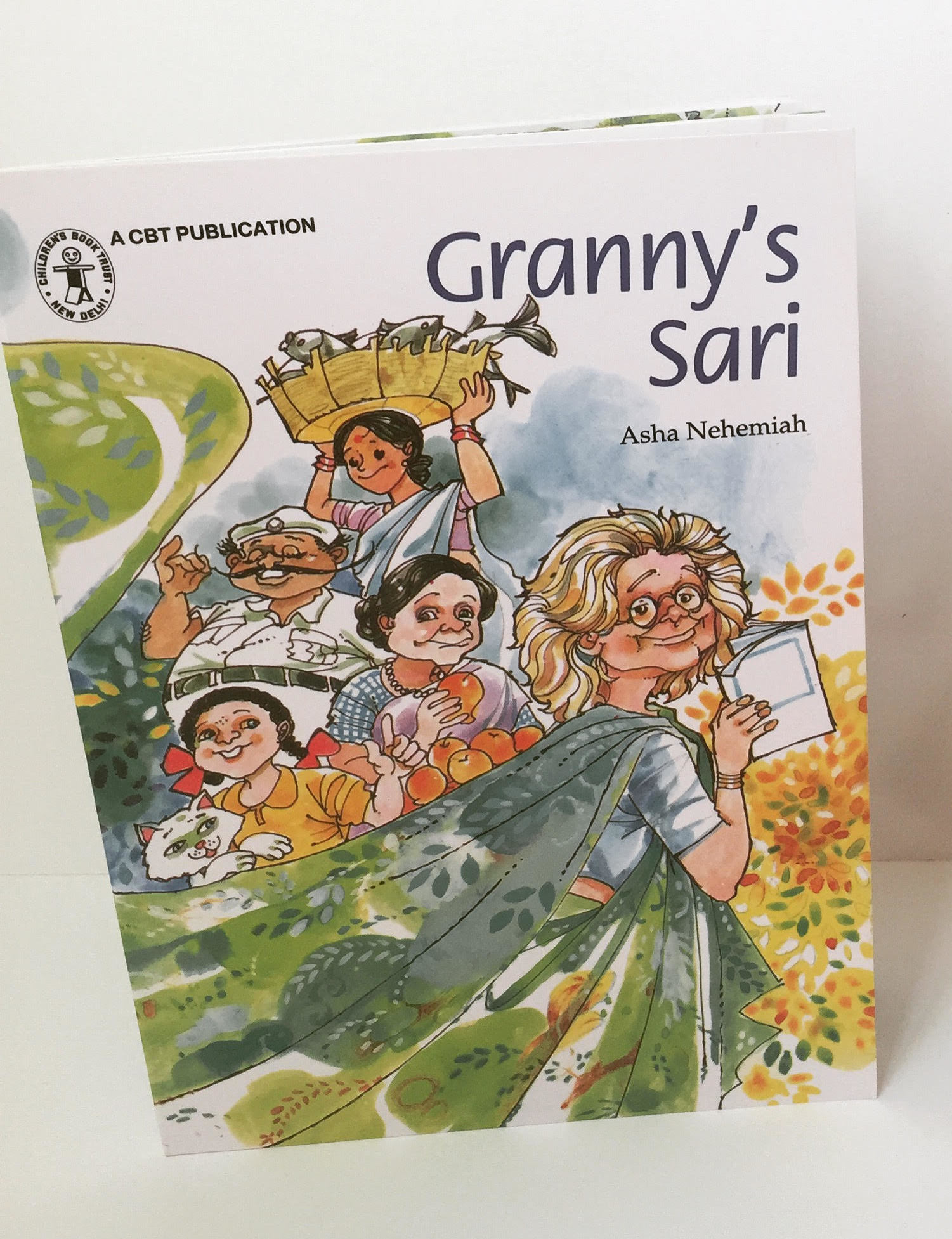 We love how a sari is a beautiful symbol of love between a mother and a child, or a grandmother and grandchild. I used to sleep in a traditional cloth cradle made from my mother's sari!
In this book, Granny's favorites sari flies off in the breeze. A littlle girl accompanies her grandmother from place to place to help her find it. As they go looking for it, they meet people who have used the sari to their advantage. This is an endearing story that very subtly teaches kids the value of giving and sharing. As Granny tells her granddaughter, "When my sari was with me, it made me happy. After it flew away from me, it made so many people happy."
7. My Mother's Sari
Written by Sandhya Rao and illustrated by Nina Sabnani
Age group: 3 to 5 years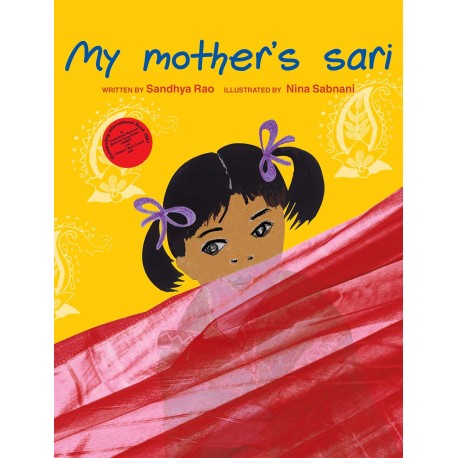 What can you imagine a sari to be? A train, a hammock, or even a place to hide. The book goes a long way in enhancing a child's imagination. A simple piece of cloth that can have so many uses. This book is a classic by renowned children's author, Sandhya Rao, and is published by Tulika.
When I saw the book, My Mother's Sari'
by Tulika Publications, I was very very tempted to buy it for R.
Personally, let me confess that I want my child to wear a sari, and enjoy wearing it. I feel its a very elegant costume, and for someone who has seen her mother carry off saris with elan, I would love if my daughter wears saris with the same ease! The book is one which both my daughter and I have enjoyed reading a lot. Simple words, superb illustrations, and amazing flow. The illustrations are absolutely eye-catching and gorgeous, and you get to see a huge variety of colorful saris which you would want to get for yourself!
8. My Dadima Wears a Sari
Written by Kashmira Sheth and illustrated by Yoshiko Jaeggi
Age group: 5 to 8 years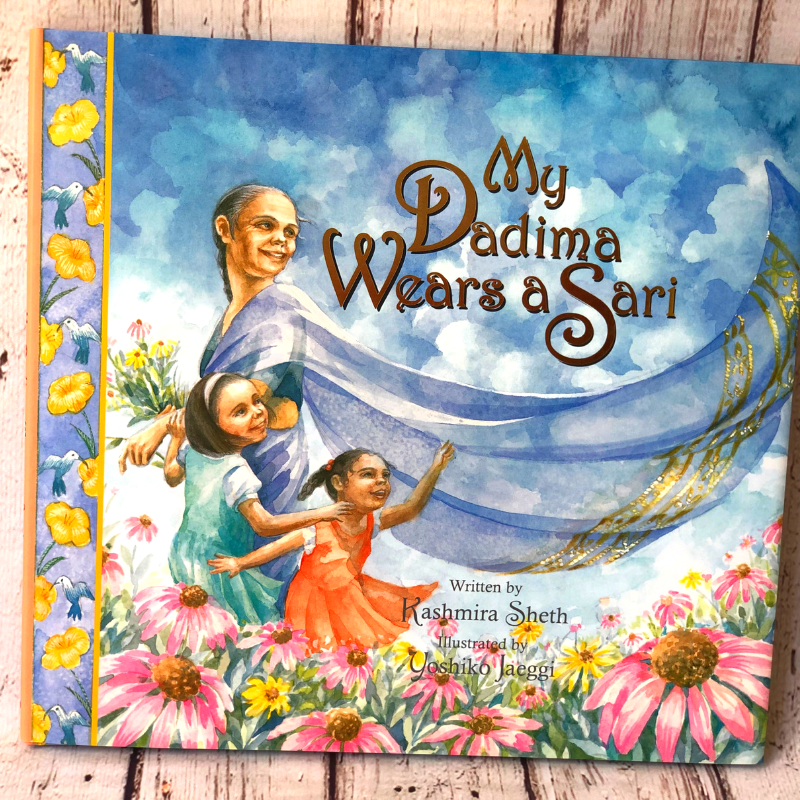 Every day, Rupa's grandmother (Dadima) wears a beautiful sari. She wears her saris around the house and around the town. Some are made of cotton and some are made of fine silk. Each is brightly colored and very beautiful.
"Don't you ever want to wear a gray skirt and red blouse with round buttons like Mommy or a green dress like me?" Rupa asks. But Dadima prefers to wear her traditional saris. She shares with her granddaughter all the wonderful things that saris can do—from becoming an umbrella in a rainstorm to providing a deep pouch to carry seashells. Soon Rupa's imagination is sparked as she envisions saris protecting her in the scary Gir jungle, bandaging up an injured knee, and holding a special secret for her and Dadima to share!
9. Mata, Mama and Me
Written by Swamini Supriyananda and illustrated by Anastasia Damani
Age group: 3 to 5 years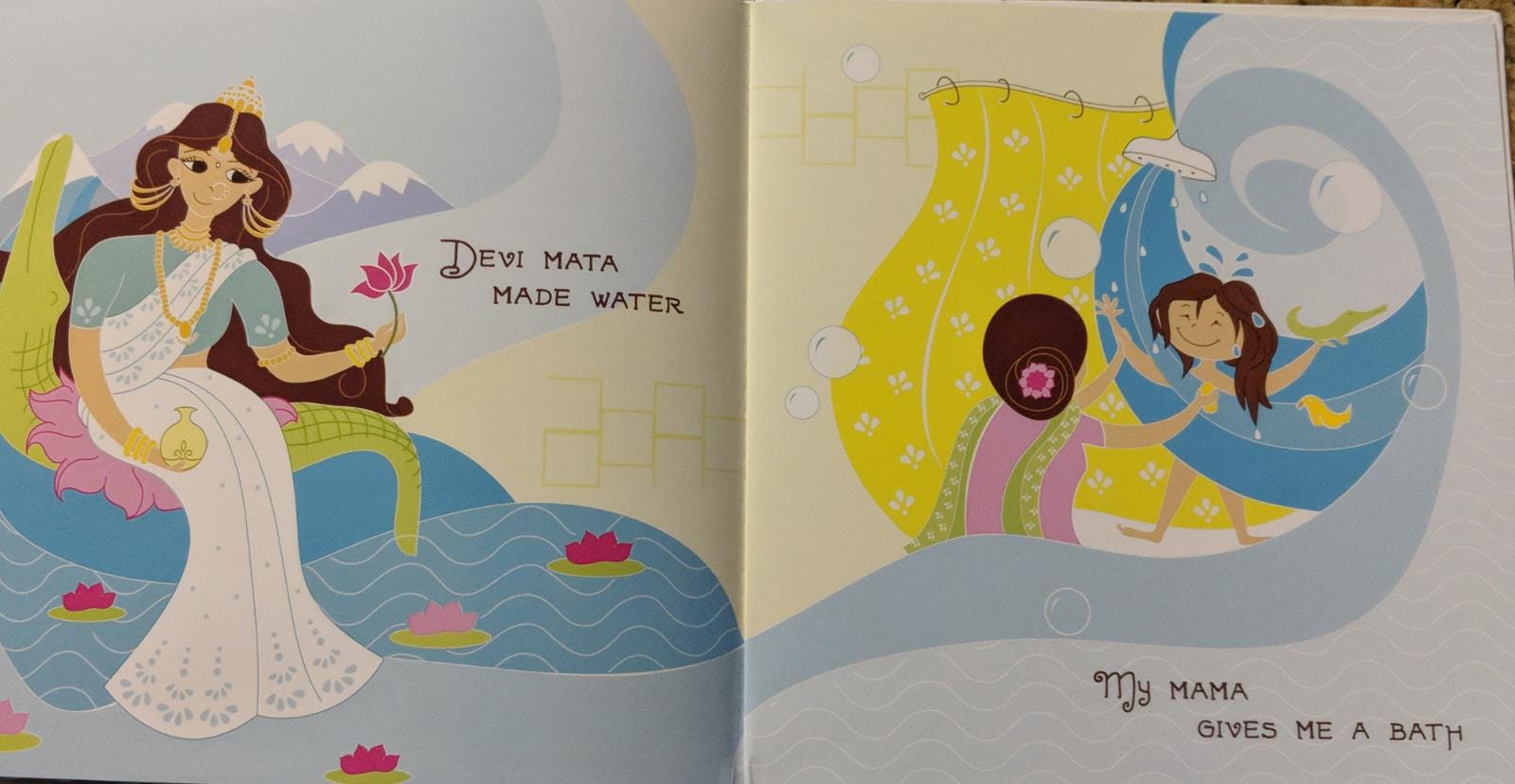 A mother's love for her child is unconditional and selfless, a love in divine form. Although a father's love is equally weighed, there is definitely a stronger emotional bond with a mother that makes her the first love of every child. Indian Literature prioritizes the importance of mother more than the father, the guru and even God. A child feels the goodness of Guru and God in a mother.
Mata, Mama and Me is part of the Chinmaya Bala Katha series that introduces the principles of Vedanta and bhakti in the early years of childhood so as to instill in the readers a strong foundation of virtues and values that will enable them to thrive later in life. This book celebrates the feminine and maternal qualities of divinity in the form of Devi. Mata is nurturing, wise and strong. She possesses a love that knows no bounds, much like our own mama. It depicts the purity of a mother`s love in a way that little ones can understand and relate to.
The underlying concept of the book is that Goddess Mata has created the entire universe and all that life has to offer, and a Mom introduces all these to a child in a loving and caring way.
10. Where is Amma?
Written by Nandini Nayar and illustrated by Srividya Natarajan
Age group: 3 to 5 years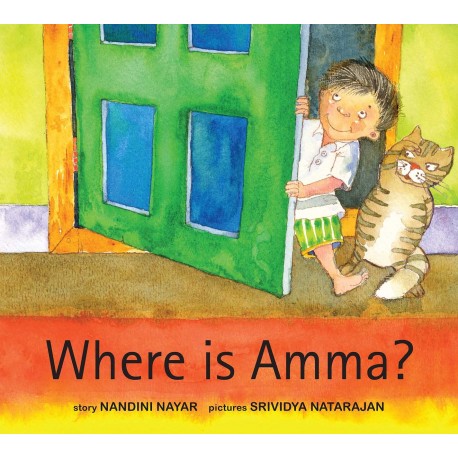 Kiran looks for his mother everywhere — in the kitchen, in the balcony and even in the unlikeliest of places! "Are you there, Amma?" "Are you inside, Amma?" Kiran looks everywhere – in the kitchen, in the balcony and even in the unlikeliest of places! Is amma inside the fridge? Her slippers are next to it! Is she eating up all his favorite food inside? This book explores the imagination of a child and his connection to his mother! Srividya Natarajan's charming watercolor illustrations make this book one warm and irresistible hide-and-seek story.
11. The Champa Flower
Words by Rabindranath Tagore and illustrated by Jaikar
Age group: 3 to 5 years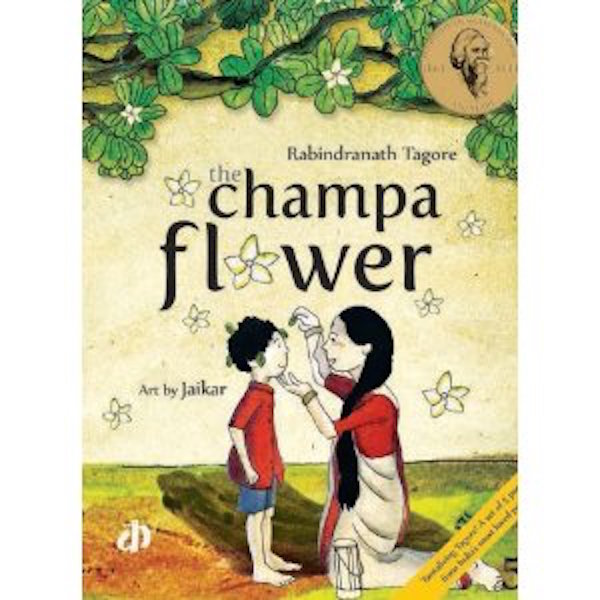 Through this whimsical little story, Tagore whilst indulging in a flight of fantasy, brings to life, the warm emotional bond between the mother and child, the active imagination of a child and also reveals the daily routine of a woman in rural Bengal.
12. You're Strong With Me
Written by Chitra Soundar and illustrated by Poonam Mistry
Age group: 6 to 8 years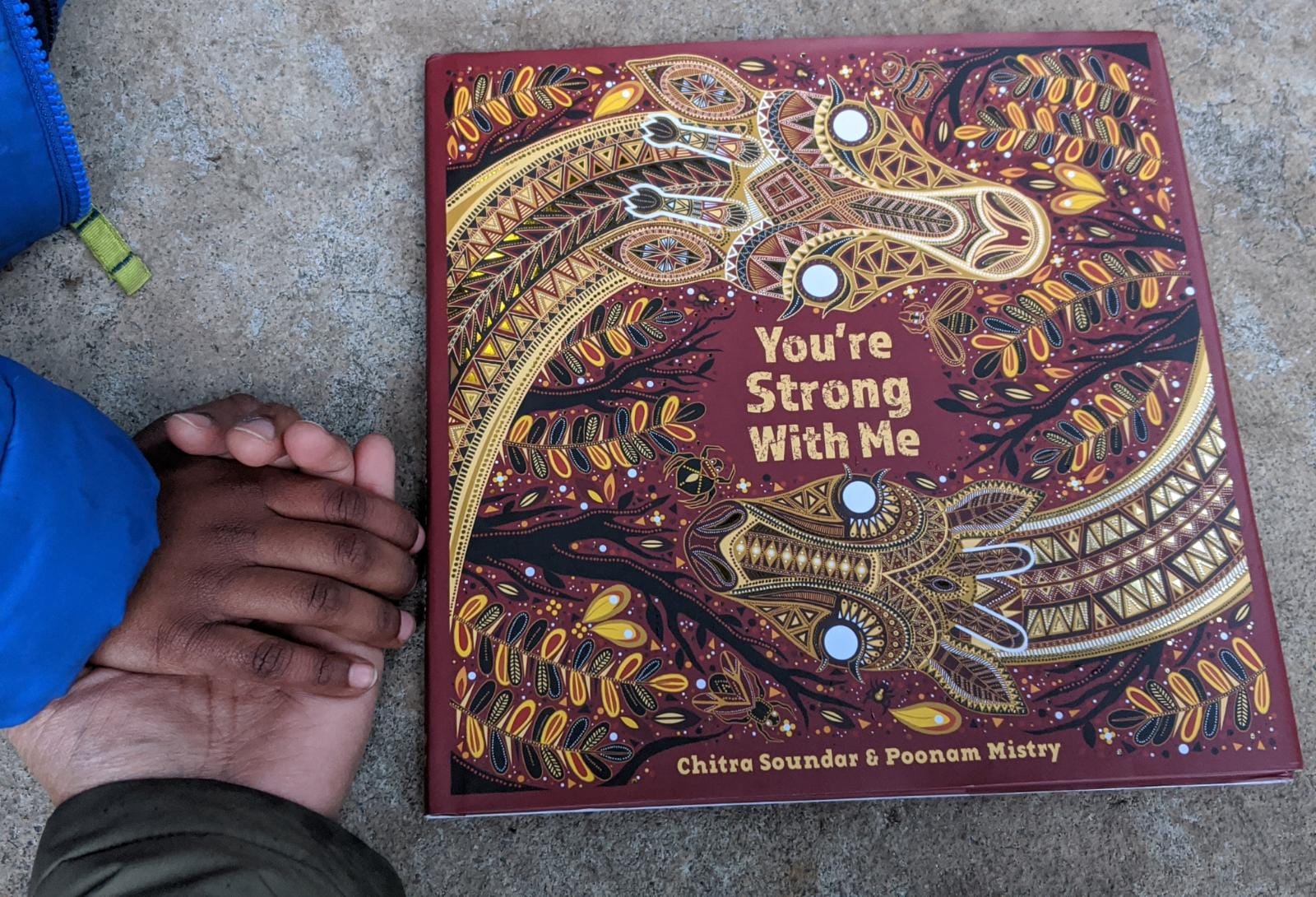 WINNER OF THE TOKA BOX TOP SOUTH ASIAN BOOKS 2019 - BEST PICTURE BOOK AND BEST ILLUSTRATIONS!
The minute we opened You're Strong with Me by Chitra Soundar, my daughter was drawn into the illustrations. The book is about a mama giraffe and her baby who are walking through their home in the grasslands. As they walk through it, they encounter rain clouds, a pecking oxpecker, and smoke that stings the baby giraffe's eyes. The baby giraffe finds these changes very new and uncertain but the mother reassures her that she will get used to them and truly understand the world.
It was touching to read this book with my daughter. I know that I will have to set her way into the world. I hope that my message to her, much like this book, will resonate with her forever, even when I am not there to pat her or soothe her with a kiss. Until then, she's strong with me!
13. Where's the Sun?
Written by Niveditha Subramaniam and illustrated by Janu Bhiva Ravate
Age group: 3 to 5 years


One morning, a mother and child go in search of the sun. Will they find it? The simple story is based on a traditional painting by a master Warli artist, with illustrations extracted from the original spectacular canvas.

Toka Box created a superb Warli art tutorial based on this book. My daughter and I both created it -- watch it below!
14. Irandume Pidikkum: Love Enough For Two
Written by Abhi Krish and illustrated by Anushka Shenoy
Age group: 3 to 5 years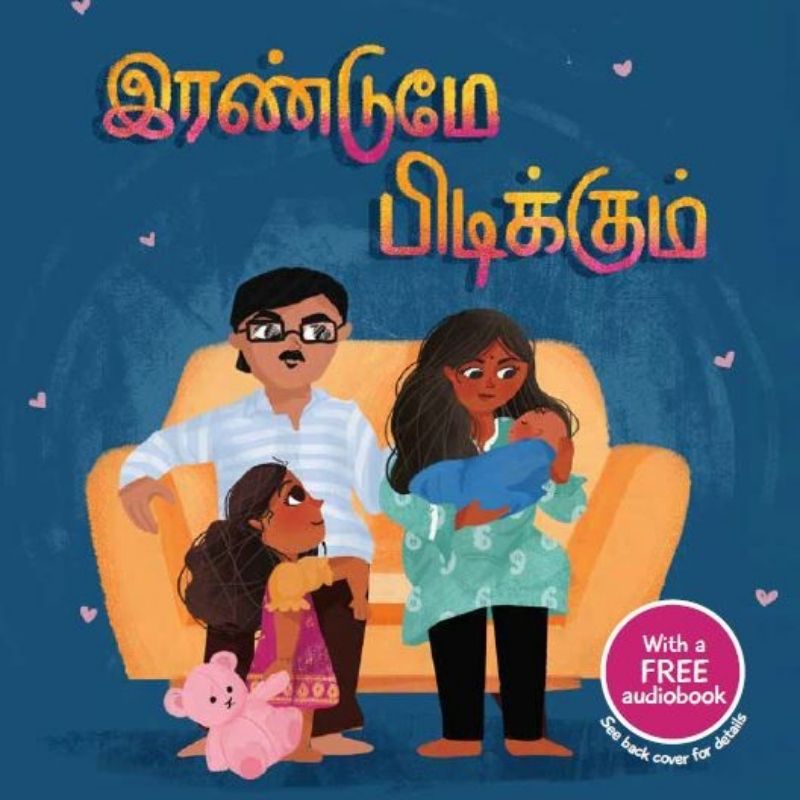 Renu is worried. She has a new baby brother. And since his arrival, Amma has been busy fussing over him all day long. As Renu watches Amma cajole the baby and shower him with her love, she can't help but wonder, "Has Amma... forgotten me?" Amma then sits her down and tells her something important. Published by Vaaranam Children's Books,, this is a comforting story for a new elder sibling about a parent's ever-growing love.