Book review | Amma, Take Me to Tirupati
posted by Gomathi Kannan, February 19, 2018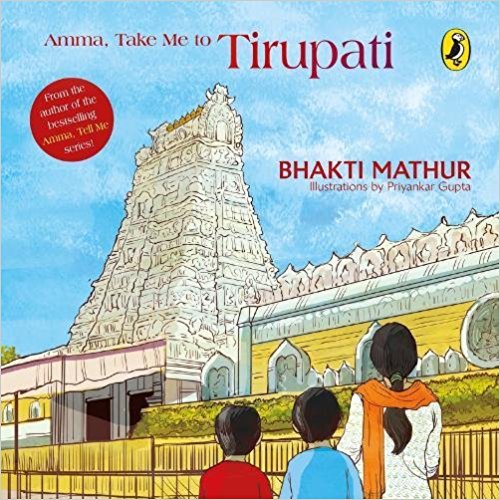 A place so close to my heart, my summer holidays would be incomplete without a family trip to Tirupati. My son, on the contrary, has no idea about Tirupati. He does not understand why so many people would travel just to get a glimpse of Lord Balaji! How do I explain to him about Tirupati? My book hunt began!
Why a book about Tirupati?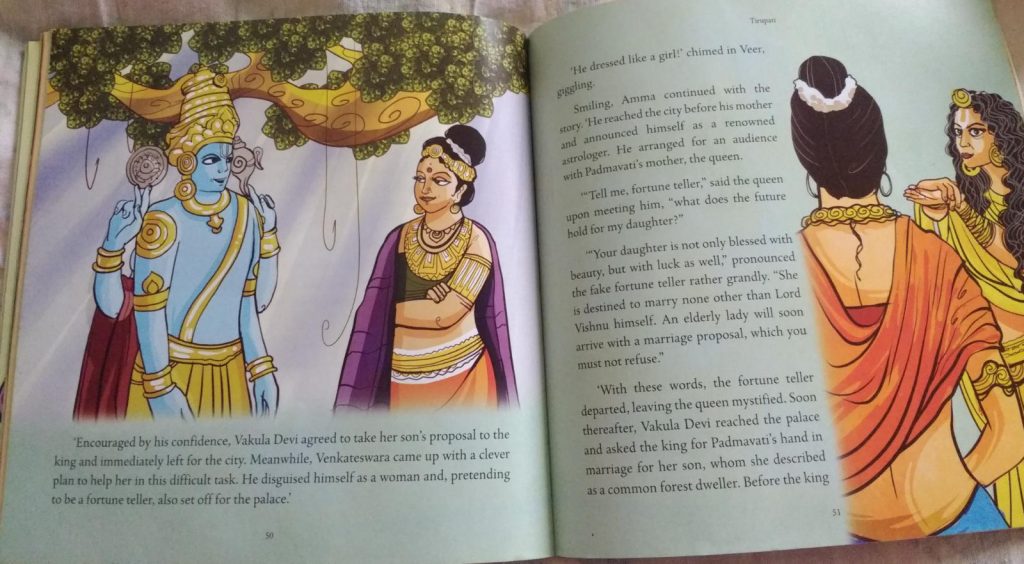 Describing a place we enjoy visiting often, to a person who has never visited it before, can be quite challenging! We can either be very excited and spoil the flavor for them, or we can underplay the real essence of excitement and not give them the exact picture.

Bhakti Mathur, the author of the book Amma, Take me to Tirupati, cleverly strikes the right balance between the two. I'm happy I picked this book to introduce Tirupati virtually to my son.

Seeing the volume of the book, I was dubious if my son would be patient enough to read the entire book for his age. But I should confess, he was intrigued. It was nostalgic for me too. The author depicts the city from various perspectives. Some of the stories were unknown even to me. With minimal Illustrations she walks us through all places of importance. The author's attention to detail is stunning.
What is in this book for us?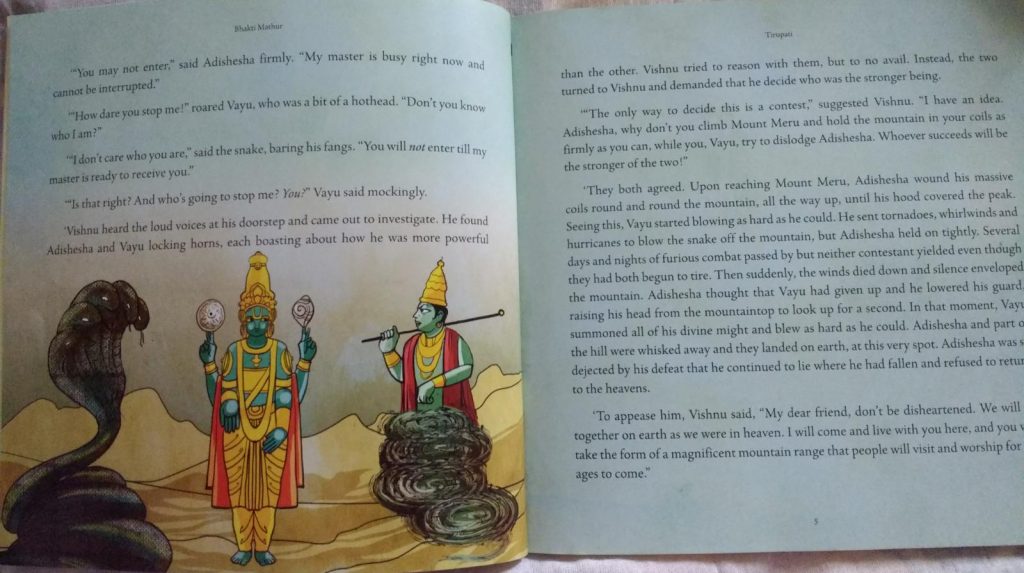 This book answers questions like "Why do people donate hair or do Angapradakshinam (a voluntary form of prayer that involves a devotee lying on the temple ground and rolling around the temple premises) at Tirupati? What is the significance of a ritual like Swami Pushkarini,Tula Baram, Dwajastambha, Garbha Griha and Hundi? What happens during the famous annual temple festival, brahmotsavam, which is visited by no less than 1,00,000 people? All these and many more information intertwined and interestingly presented along with stories of Varaha, Adisesha, Vayu, Padmavathi, Kalia, Krishna and Vijayanagara emperors, to mention a few. For instance, your child will absolutely love the contest between Vayudeva, the Wind God, and Adisesha, the Thousand Headed Serpent.

To conclude, all readers are sure to enjoy the book. They get the contentment of a divine Dharshan!
Buy Now

Amazon USA:


Amazon India:

Featured Image Source: Amazon