Best Picture Books from India in May!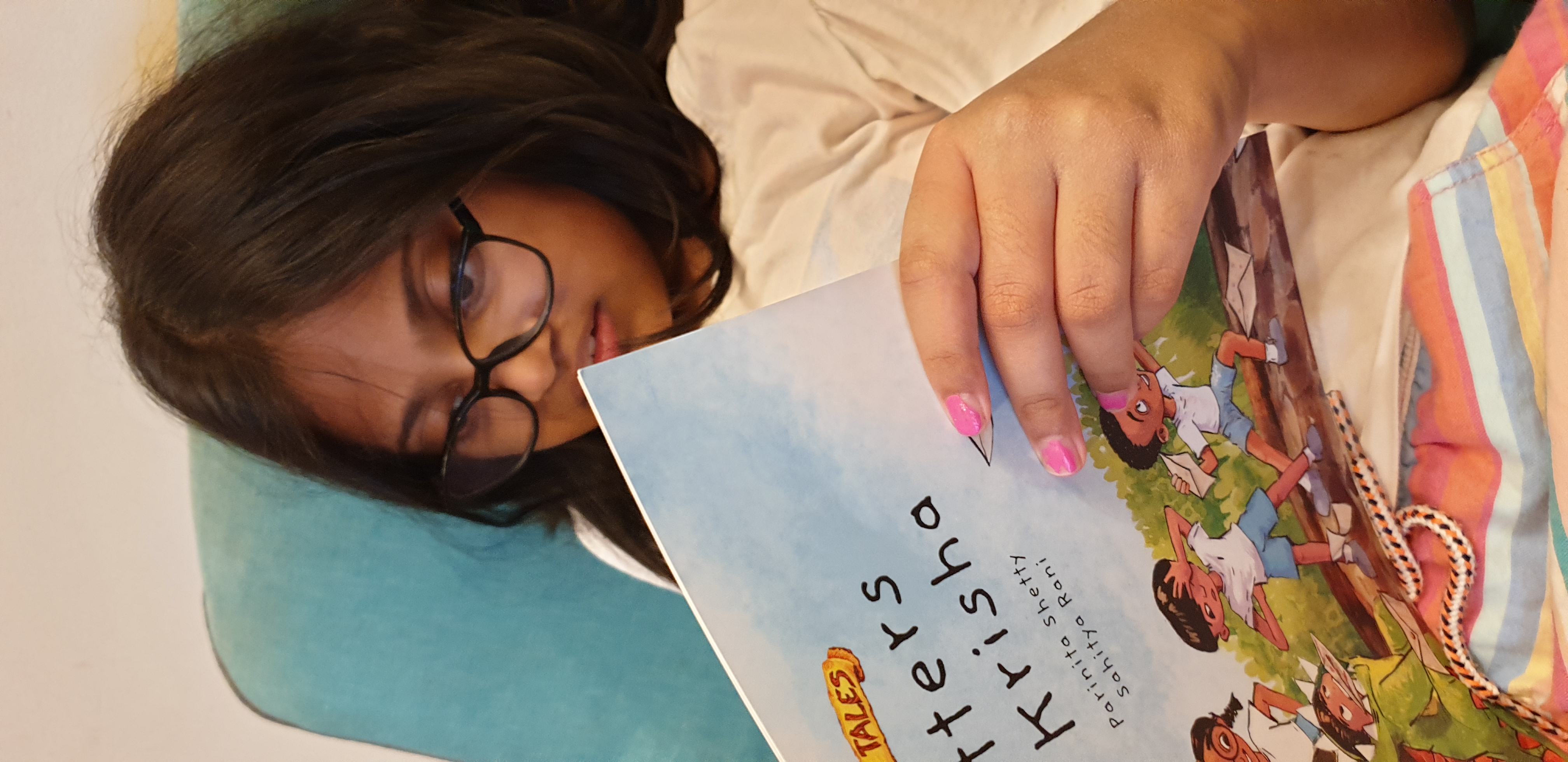 May is a beautiful month indeed and we are marching closer to summer. Do you have your summer holidays planned out? We give you some books you can take along the way - new books from South Asian writers and publishers. Many of them are absolutely exquisite!
Noon Chai and a Story by Adithi Rao, Illustrated by Ghazal Qadri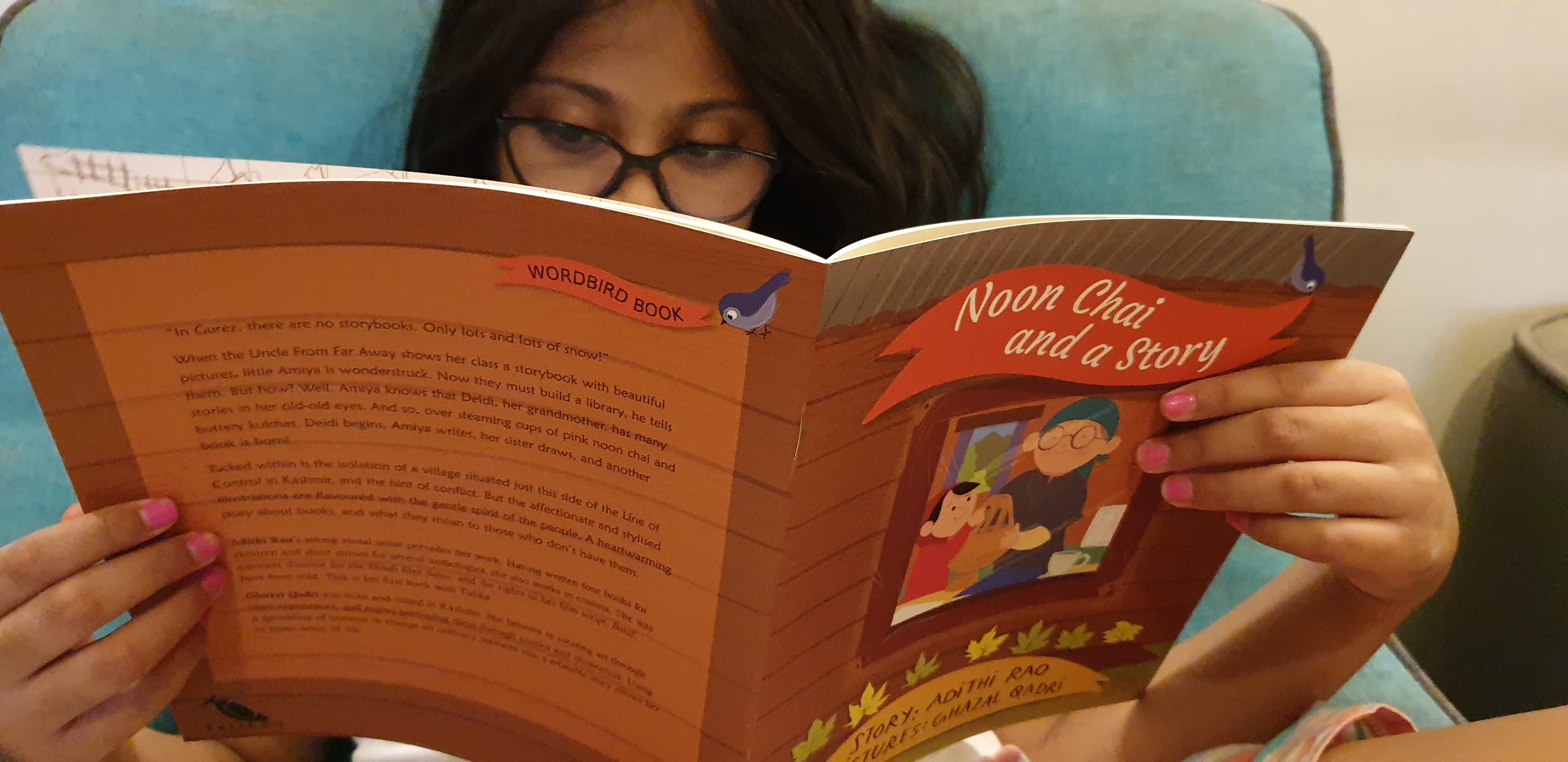 Ever yearned for afternoons filled with books, Kashmiri style rosy noon chai and buttery kulchas? This new picture book from Tulika is truly magical and tells the story about people who long for books, even though they don't have them. Set in Kashmir, the book is about little Amiya, who is enchanted by a visit from the 'Uncle From Far Away.' He comes to her class to show her a storybook and tells them that they now should build a library. Amiya is bewitched. She yearns for more books and stories. How can she bring more books to her school? She then goes to her grandmother for the stories and to her sister for the pictures. She writes about her grandmother, the people she lost and the optimism and gentle spirit that her people share.
Prince With a Paintbrush by Shobha Tharoor Srinivasan, Illustrated by Rayika Sen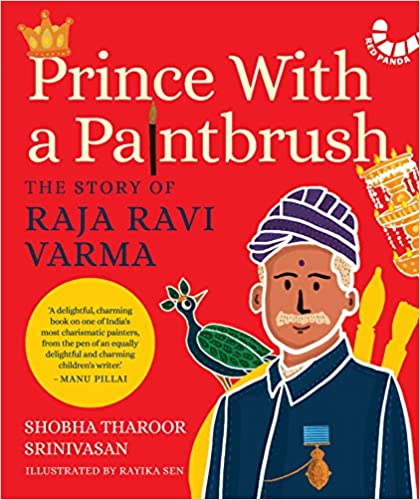 We love books about famous Indian artists. Rebel With a Paintbrush by Anita Vachharajani, a beautiful book about Amrita Sher-Gil. This picture book by Shobha Tharoor brings history to life as we
She charts the making of Ravi Verma, a seven-year-old who was painting on the walls of his house when other children his age were playing hopscotch. Ravi Varma's uncle decides to cultivate his talent and takes him to the court of the Maharaja of Travancore to study and practice art. Ravi Varma's first canvas was the wall in his house. His parents gave him a free rein of it and he would paint animals, kitchen staff, and gardeners. The book has so many fascinating details. Ravi and his uncle Rajaraja Varma would make paints from leaves, flowers and tree bark. Ravi Varma painted people just as he saw them. He was also one of the first to use oil paints on canvas and blended both Indian aesthetics and European art styles. We love the little text bubbles that intersperse the story, bringing us back to modern times and the narrator, who is learning about Ravi Varma in school. In fact, Ravi Varma's paintings influenced the illustrators of Amar Chitra Katha! Magnetic, beautiful and life-like, Ravi Varma's portraits are so realistic that the men and women look like they could walk out of the frames! Don't miss this fabulous picture book!
Letters to Krisha by Parinita Shetty, illustrated by Sahitya Rani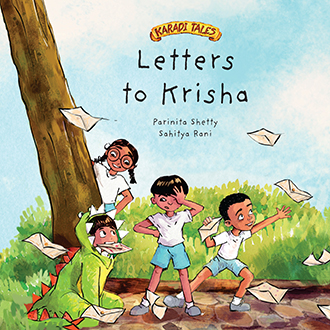 I remember when I was a kid and I was down with chickenpox. I missed schools for a few weeks and my friends would call me at home, asking how I was doing. I even received a few letters from them and I treasured them! This was before the Internet era, when email didn't exist. Letters to Krisha is about a girl named Krisha who takes a break from school due to a surgery. During her absence, her friends write many letters to her. After she recovers, Krisha is set to return to school and the entire class has a surprise for her! Written in the form of letters, each more entertaining than the next, we love the intentional corrections on the letters by Ms. Zareena, who also encourages the children to write to Krisha and practice their letter-writing skills. We loved the incidents in the book and the stories that the letters told, the people it revealed. Epistolary books are a treat to read and this one is a great introduction to the genre!
Buy this book now!

The Magic in My Fingers by Nandita Da Cunha, Illustrated by Nayantara Surendranath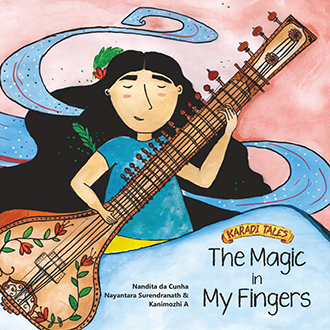 We love picture books that have Indian classical music at the center of the story. The Magic in My Fingers is special because it is a great narrative that has the young reader waiting to know more. When Roohi's brother doesn't attend sitar practice, Roohi is mad because if Aayan doesn't practice music, Baba won't take him to the market and Roohi won't get the kite she so badly wants. Aayan is nowhere to be found. He loves playing with pots and pans, says Roohi. He wants to be a cook when he grows up. Roohi wants to be a kite flyer but right now, if she even wants a kite, she should get Aayan to practice his sitar. The tap tap of Baba's cane signals the need for a desperate plan. Roohi then picks up Aayan's sitar. She holds it, places her fingers on the frets, and strums the strings with baba's mihrab. Baba can now believe that it is Aayan who is playing but Roohi is in for a surprise.
A beautifully written and illustrated book, The Magic in My Fingers celebrates a girl's hidden passion for music and her father's discovery of the fact. Highly recommended!

Leopard in Mumbai by

Lubaina Bandukwala, Illustrated by Allen Shaw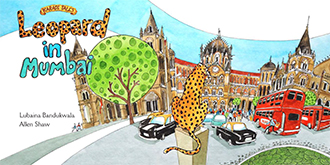 The minute we opened this picture book, we were hooked. Who doesn't love a leopard loose in the streets of Mumbai? A leopard escapes the Sanjay National Gandhi, catches a fast trainn from Borivali to Bandra, and causes a commotion everywhere he goes. He narrates this story and his memorable day out. He goes to a school, shops for toys at the Mount Mary Church Festival, and even rides a taxi! The leopard causes mayhem wherever he goes, as people run in holy terror. The leopard is unfazed and continues on his journeying and around Mumbai. He finds it strange that everyone is terrified of him. He finally arrives at the Gateway of India and something happens! We laughed and read this picture books many times. My daughter loves Mumbai. We have also had leopards escape and wander schools and roads in our city in Bangalore. The illustrations by Allen Shaw are absolutely stunning, especially the aerial views of the tiger, the sights and sounds of Mumbai, and the excited, childlike expressions on the leopard's face as he walks around the city, looking for a bit of harmless fun.