8 DIY Valentine Ideas for School Kids- Pinterest Made Easy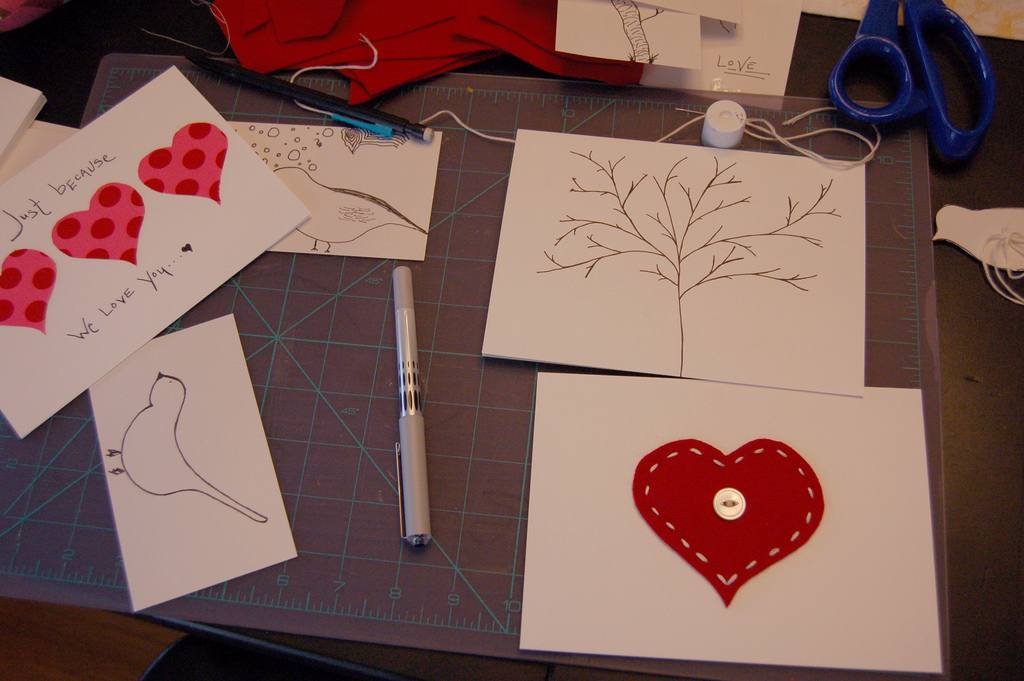 The Valentine week is here, and the mommies have their work cut out for them. Need some simple Valentine ideas for school? Fret not, we've got you covered with these minimum-effort, easy card ideas from Pinterest!
The Perfect Place for Valentine DIY
Honest confession. I love Pinterest! My favorite board around this time of the year is DIY Valentine's Day ideas for kids. Craft, sparkles, hearts. Oh my!
Now that I have declared my love for Pinterest, I should also mention that Pinterest doesn't love me back. Some of the DIY Valentine ideas are so elaborate that one can only daydream about creating these for 20 odd classmates of your child.
In honor of Valentine's Day, here are 8 doable ideas from Pinterest!
8 Valentine Ideas From Pinterest
Balloon Elephant DIY Valentine





What you need
Coloured sheets, colored balloons, glue, and some sticky beads & stickers.
Let your child show his love and friendship towards his friends with this balloon elephant DIY Valentine Card. Just paste the balloon on the colored sheet to create the face of the elephant along with the heart-shaped ears and you are ready with your DIY card.
You can additionally add some quotes and messages on the card to make it look more attractive.
Source: Pinterest https://in.pinterest.com/pin/186547609545959071/
You Are My Purr-fect Valentine Card
What you need
Different colored scrap sheets, glue, buttons or googly eyes and colored markers.
Paste an inverted heart-shaped colored sheet on the base. Then use small heart-shaped sheets to create the ears and nose of the cat. Use buttons for making the eyes of the cat. Finalize the remaining details using the colored marker and there you go with your ready-to-give valentine card.
Source: Pinterest https://in.pinterest.com/pin/103512491409653296/
DIY Message Valentine Card
What you need
Coloured sheet, pencil, and a colored marker
Pierce a heart-shaped color sheet with a pencil. Let your child write the valentine message for his friend on the front of the sheet. You can additionally decorate the pencil to make your card look more attractive.
Source: Pinterest https://in.pinterest.com/pin/486177722247594757/
The Eye-Love-You Card/Mask
What you need
Coloured scrap sheets, heart-shaped valentine goggles, colored buttons, glue and colored markers. Pierce your heart-shaped goggles from the colored heart sheet, with your message for your friend written on it. Sketch out the remaining details of the mask using colored markers and your kids are ready for the DIY Valentine party.
Source: Pinterest https://in.pinterest.com/pin/817966351042276196/
The Valentine Helicopter
What you need
Clothing pegs, glue, and ice-cream sticks
Let the feelings of love and emotion fly high with this valentine special helicopter. Stick some painted ice cream sticks on you clothing peg and color the helicopter in your favorite color. Tie the valentine message for your friend on the helicopter and let it fly high.
Source: Pinterest https://in.pinterest.com/pin/679128818780828032/
The Heart Card



What you need
Coloured sheets, scissors, and paints.
Probably the easiest and most expressive idea! You just need to fold the colored sheet in half and cut out the shape of your hand plus and heart from it. The sheet should look like as shown in the image. Just write your message and voila!
Source Pinterest:
https://in.pinterest.com/pin/AQjmFu4ofRbU_%20FoWUmkFD8GTfVaODwF0sOfKNVdKgp-%20gqq8kR8GCDdw/



The Folding Valentine Sticks
What you need
Ice cream sticks, paints, and glue. It's an amazing yet easy to make Valentine craft for your kids. Just put some ice-cream sticks together and let your kids show their creativity on the craft by coloring it in their favorite colours or drawning shapes on it. Fold the sticks together and tie it using a ribbon. Here it is the perfect gift for your kid's friends.
Source PInterest: https://in.pinterest.com/pin/321303754635208234/



Owl-ways Be My Friend card
What you need
Coloured sheets, pencils, and color markers
Create this amazing and funny DIY card for your kid's friend using simple colored sheet and paints. Create an owl-shaped figure from the colored sheet, write the friendship message on it and there you go. Isn't it easy and fun?
Source: Pinterest
https://in.pinterest.com/pin/268316090273416826/
Wrapping Up
Whatever Valentine idea you choose for your child's classmates make it and send it with love! Have fun with the ideas, show some creativity, and spread the love!

Featured image source: Flickr