Here's why we love 'You're Strong with Me' by Chitra Soundar
posted by Shweta Sharan, February 12, 2020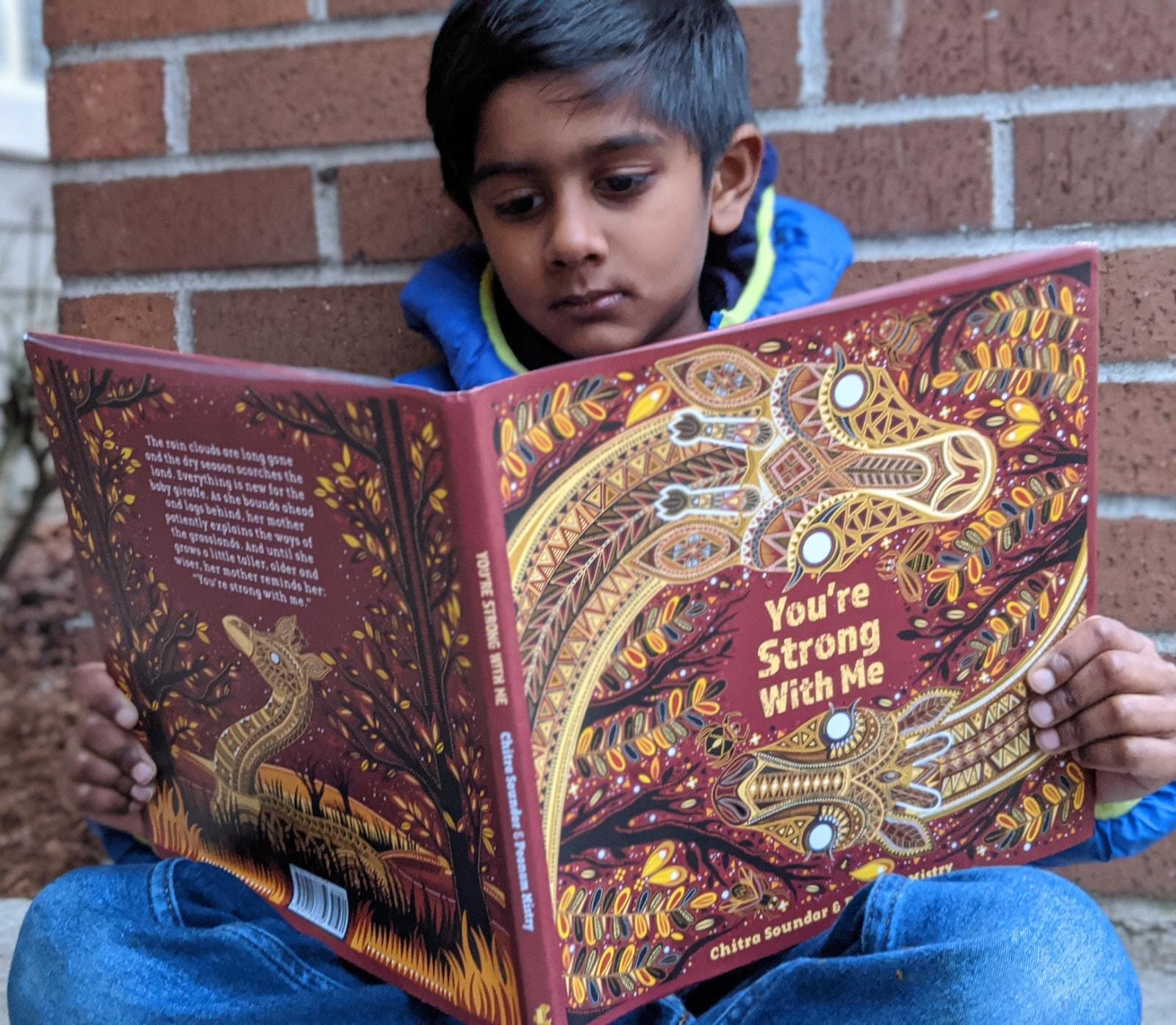 Written with a powerful refrain, You're Strong With Me is a beautiful picture book about a baby giraffe and her mother as they walk through the sprawling grasslands, navigating many ups and downs. The mother takes the baby one step closer to wisdom and certainty. Until then, she tells her, "you're strong with me."
The minute we opened You're Strong with Me by Chitra Soundar, my daughter was drawn into the illustrations. She looked at them, entranced. Patterns emerged and memories unfolded. We looked at the picture of the mother giraffe walking with her baby, with the mother saying, 'The bird brings stories from the grassland." My daughter told me, "it looks like they are shimmering and moving in front of me!"
You're Strong With Me is a stunning picture book, written with a mesmerizing cadence by Chitra Soundar and illustrated masterfully by Poonam Mistry. The book is about a mama giraffe and her baby who are walking through their home in the grasslands. As they walk through it, they encounter rain clouds, a pecking oxpecker, and smoke that stings the baby giraffe's eyes. The baby giraffe finds these changes very new and uncertain but the mother reassures her that she will get used to them and truly understand the world.
By the way, Chitra Soundar's website is a treasure trove of posts, recommendations, and school visits. Check it out here! We also think you should check out Lantana Publishing. This book was published by them! They are bringing diverse and inclusive books into the international market.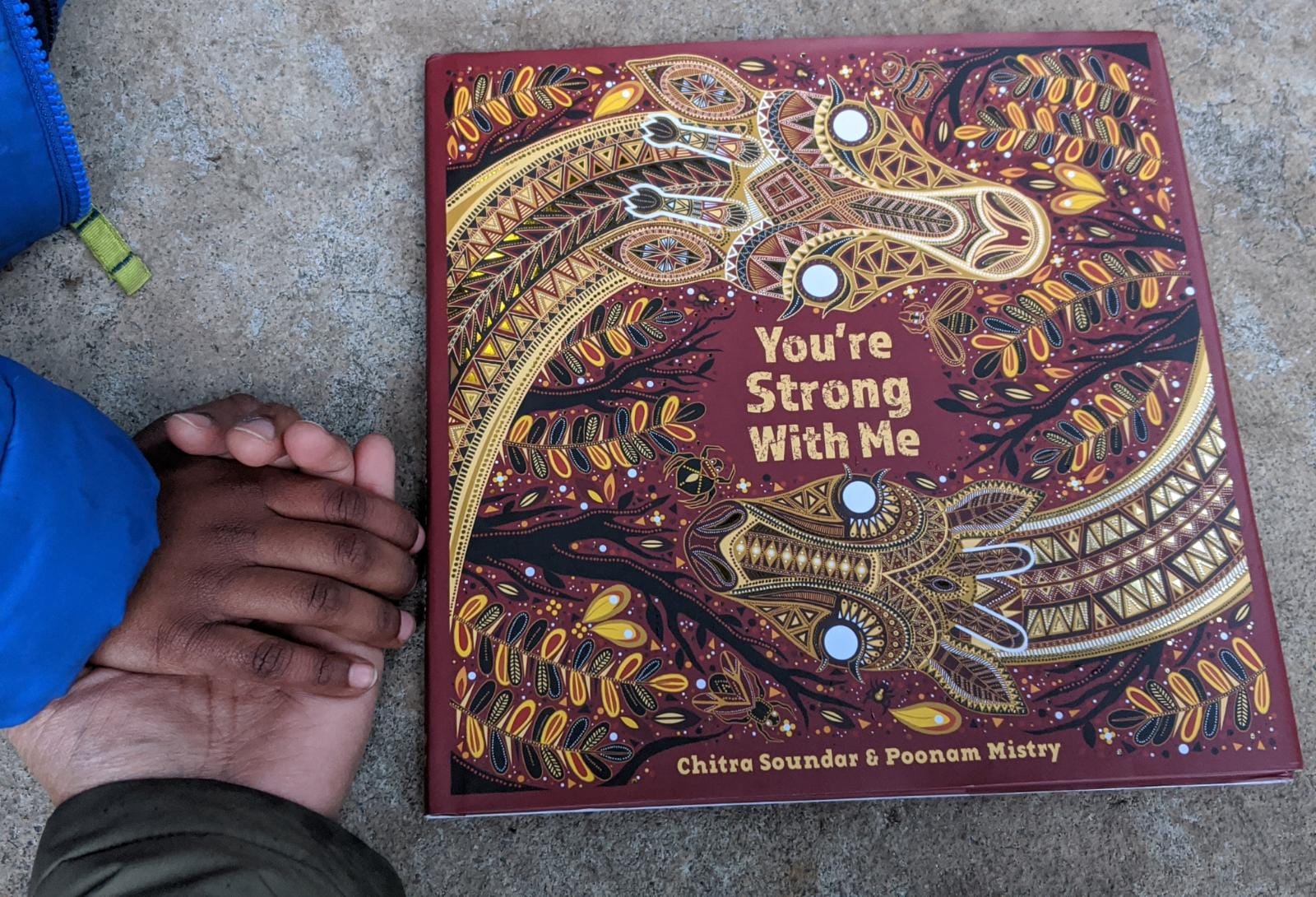 We live in a world where parents constantly bubble-wrap their children. This book is a beautiful nudge to get us to help our children go out into the world and survive in a beautiful, all-embracing manner. The illustrations are a fusion of geometry and art, infused with movement and feeling. We love the words that the author uses, which give our children a rich sense of nature -- "a blanket of stars," and "soon the smoke will call for rain as it rises to the skies."

We are in love with the progression of colors that the pages take -- brown like the scorched earth, ocean blue, dark green during the forest blaze. In one page, Mama Giraffe says, "Pay attention. Every noise and every quiet can be a warning." In the adjoining page lurks the picture of a tigress, ready to make her move. She is drawn like she was conjured out of the surrounding grassland, a part of Nature that the giraffe longs to be one with.

It was touching to read this book with my daughter. I know that I will have to set her way into the world. I hope that my message to her, much like this book, will resonate with her forever, even when I am not there to pat her or soothe her with a kiss. Until then, she's strong with me.