Book Launch: Celebrate Onam With Me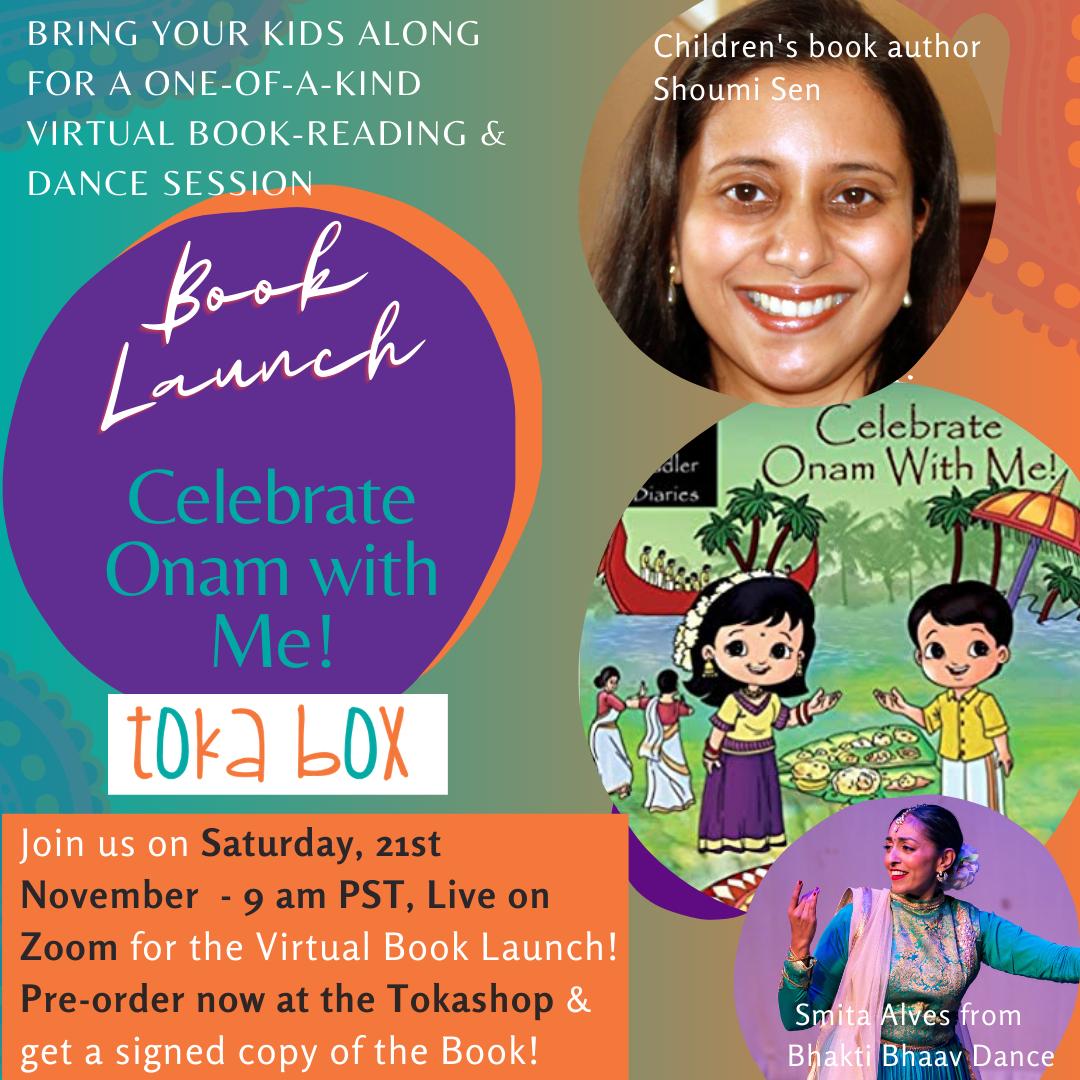 Our wait for a picture book on Onam is over!
The author of the delightful 'Celebrate Durga Puja With Me' brings us the launch of 'Celebrate Onam With Me,' a sumptuous picture book written in verse, invoking the sights, sounds, stories and festivities of Onam, one of the most exciting festivals in India. Join Shoumi as she gives us a peek into her new book. We will also be joined by Kathak dancer and teacher Smita Alves, who will bring this book to life through dance.
Your children will absolutely love it so do join in! This is a FREE Zoom session.

Pre-Order Signed Copies of the Book and Pick up some Fabulous Onam Gel Clings!
About Shoumi Sen:
Shoumi Sen is the creator of "From The Toddler Diaries", a series of children's books on Indian culture and mythology. Her books 'Celebrate Holi With Me!' and 'Celebrate Durga Puja With Me!' have received rave reviews from kids and parents alike and her latest book in the series is 'Celebrate Onam With Me!' Her book 'Celebrate Holi With Me!' is part of Toka Box's Holi Box and her books can also be purchased in the Toka Shop! To learn more, please visit www.shoumisen.com.
About Smita Alves :
Smita Alves teaches Kathak dance classes to students of all ages across Orange County, CA through Bhakti Bhav Dance academy. She especially enjoys helping students connect with the art, the culture, and the expressive aspects of the classical dance form. For more details and glimpses of her work please visit: www.facebook.com/bhaktibhavdance We are excited to see you for the session!