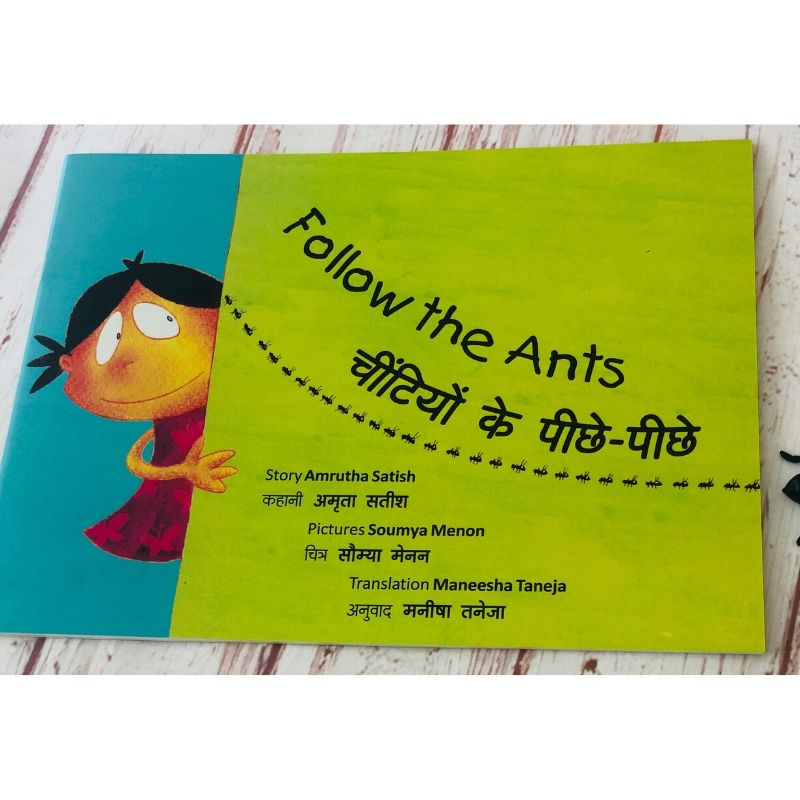 Toka Junior Book Pick
Follow The Ants

Written By Amrutha Satish, Illustrated by Soumya Menon
Mini human beings always love miniatures and find them even in places that are hard for us to see or reach. Anita, the protagonist of 'Follow the Ants'is no different. Can you imagine her excitement when she meets the eensy-weensy member of the insect family, moving and working through the mazes of the real world. Amrutha Satish and Soumya Menon capture Anita's feelings on paper better than a photographer could. The Toka Junior box brings you this eye catchy bilingual this november.
Subscribe to Toka Junior
Gift a Box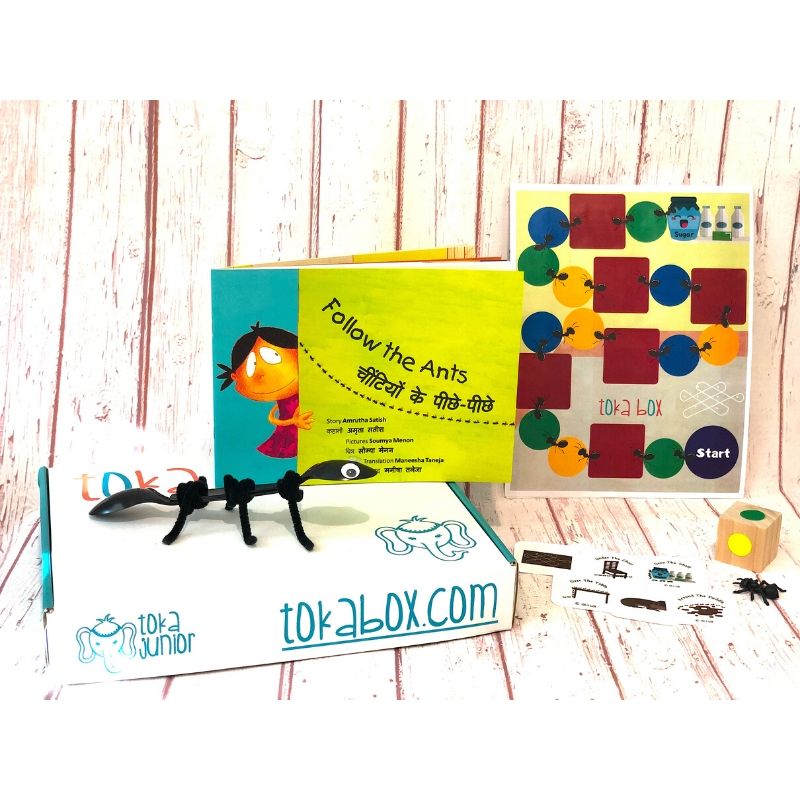 Toka Junior Activity
Bilingual Preposition Board Game
Inspired by this month's book pick, we created a unique board game in-house, for preschoolers explore prepositions and spatail words in English and in Hindi! We also learn more about insects and in particular ants, while also using spatial concepts to solve mazes! A fun packed box for winter afternoons at home!
Subscribe to Toka Junior
Gift a Box