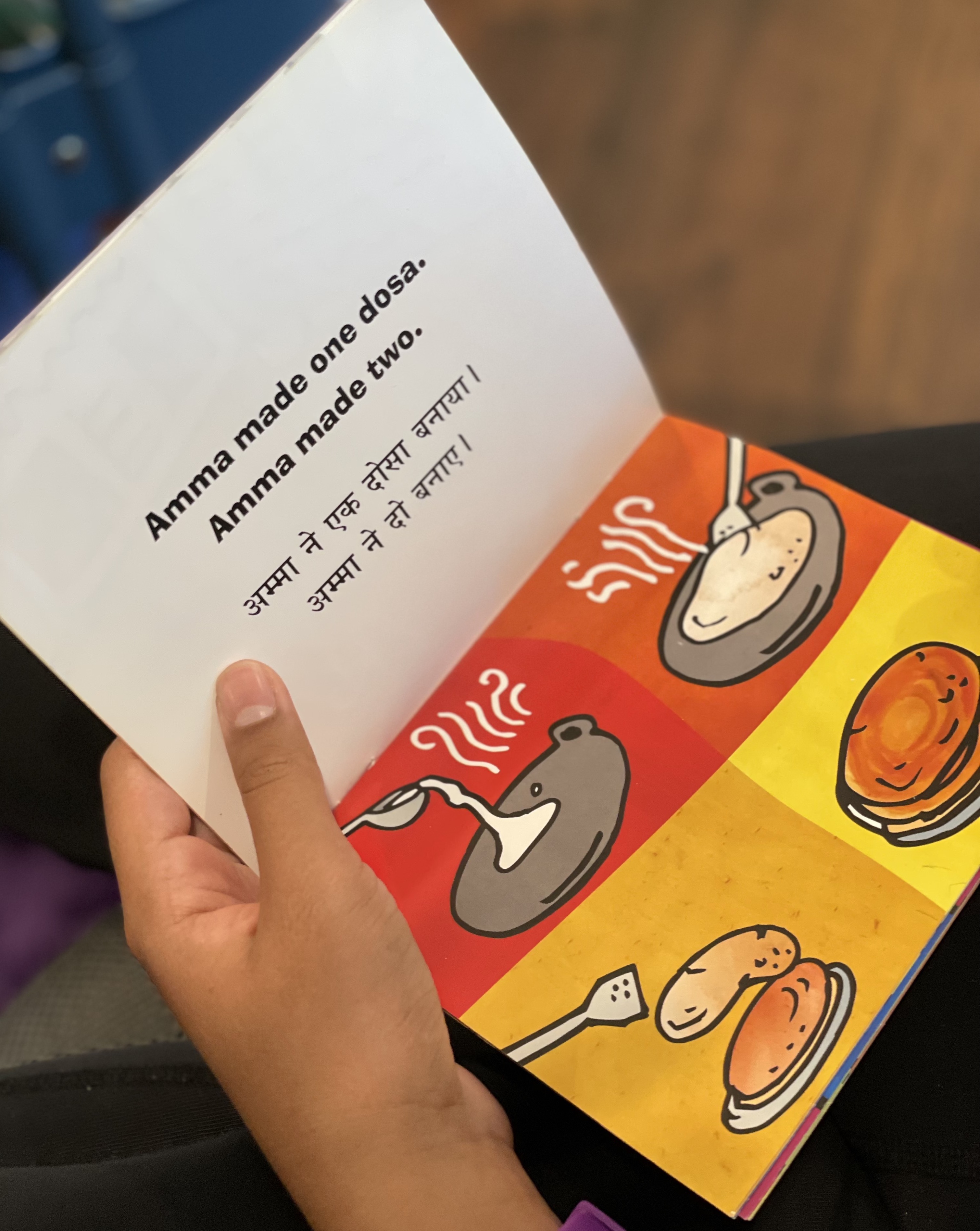 Toka Junior Book Pick
Dosa (English- Hindi Bilingual)

Written by Sandhya Rao, Illustrated by Ashok Rajagopalan
Who ate the dosas? Amma makes dosas but they keep disappearing! A story in which children have the last laugh! They will also experience the fun and excitement of making the pictures move. There are instructions on how they can do that at the end of the book.
Subscribe to Toka Junior
Gift a Box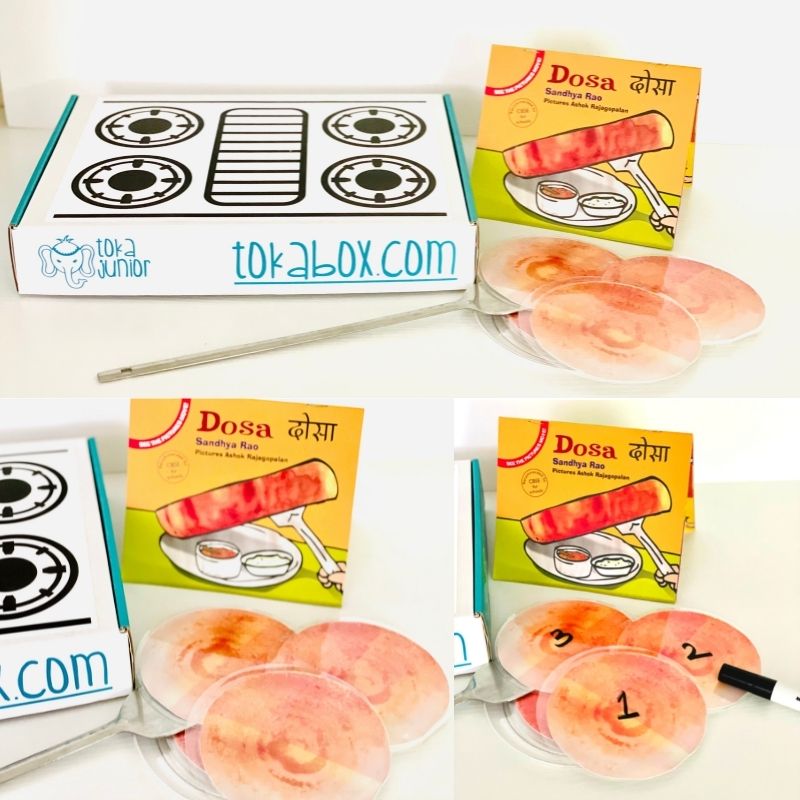 Toka Junior Activity
Counting Dosas
Work on preschooler math skills of counting, number recognition and one-to-one correspondence with the fun dosa game! What's more learn to count in Hindi too!
Subscribe to Toka Junior
Gift a Box