An unusual superhero and a traditional Indian art form!
posted by Shweta Sharan, August 19, 2019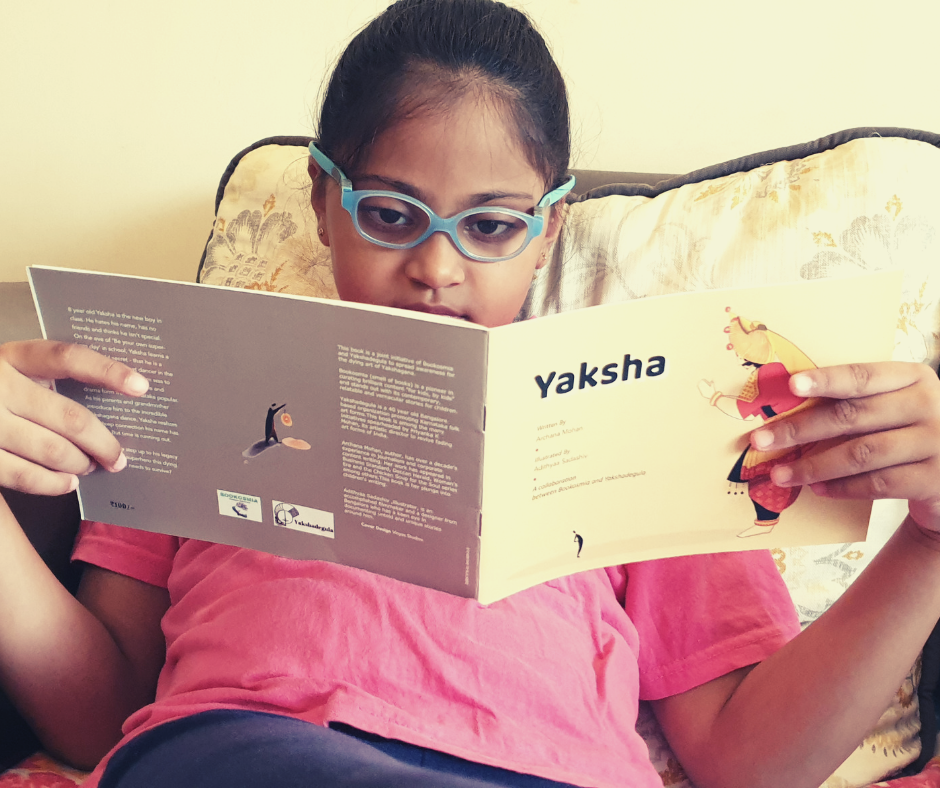 Yaksha is a beautiful little picture book about a boy who is bullied in school for being different and who inadvertently revives a traditional Indian theater form!
"Have you ever been to a birthday party where all the kids seem to know each other except you? That was Yaksha's whole life at the moment."
Written by Archana Mohan, Yaksha is a beautiful little picture book about a boy who is bullied in school for not fitting in and for being different. When the school announces a 'Be your own superhero' day, eight-year-old Yaksha is uninterested and uninspired. His father, mother, and grandmother finally sit him down to tell him an exciting secret about his identity. His grandfather was a famous dancer from the 19th century, a Yakshagana artist who brought theater, art, music, and culture to common people.

Yaksha is astounded and intrigued to learn of his past. The picture book explores how he musters the courage to go dressed as a very unusual superhero, which is his way of drawing attention to this beautiful but dying art form.
"In Yakshagana, even females perform male characters with the same amount of dedication and conviction. That's how the world should be, right? Equal for everyone?"
Yaksha is able to find his voice through his history and his identity. He speaks up and commands the attention of his classmates, who initially used to bully or ignore him. He piques interest in a dying art form.
A book for every kind of reader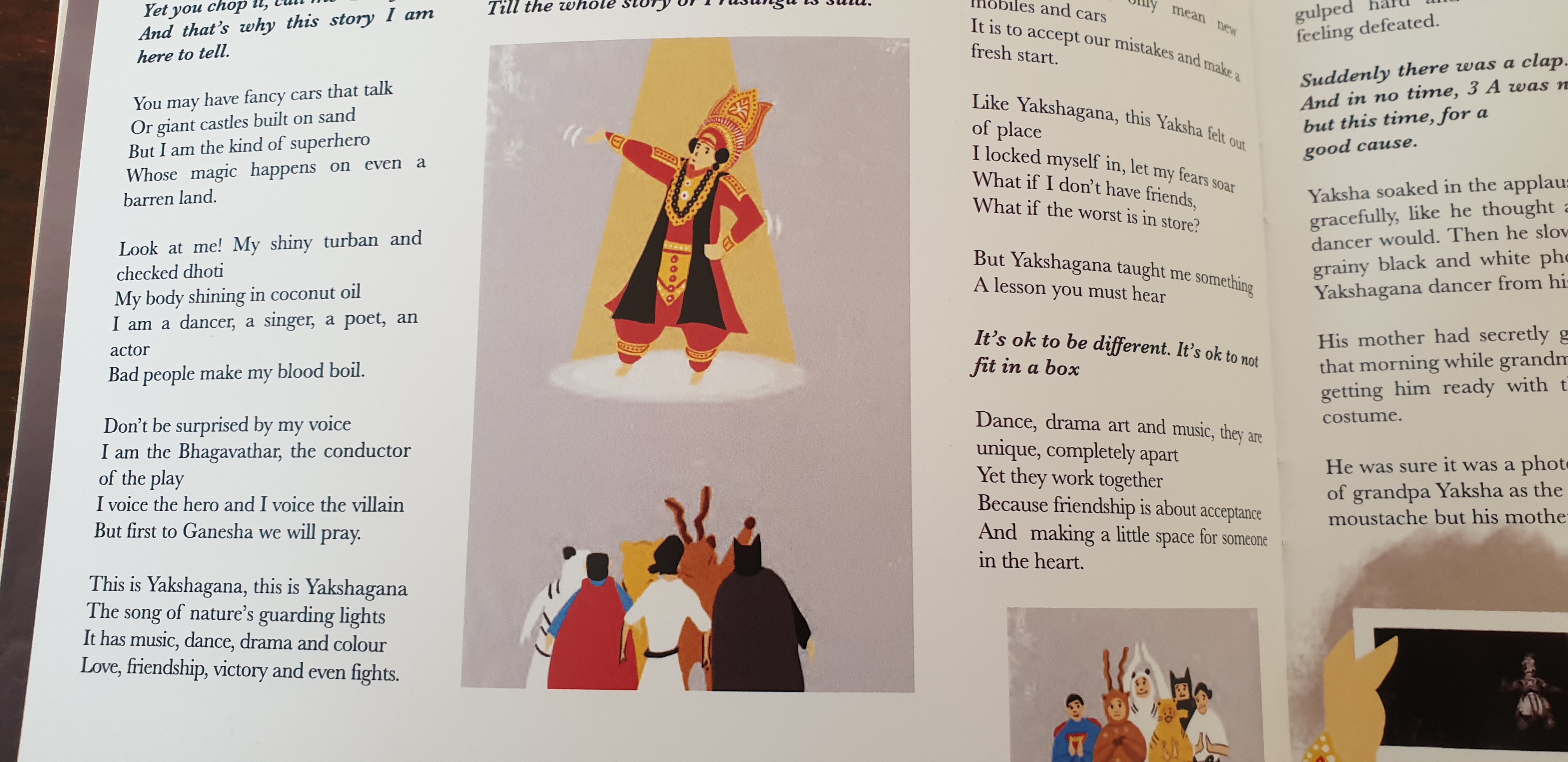 Here's what is interesting about this book. My daughter loved it and lapped up the story in one go. She empathized with Yaksha immediately. The book also did what I hoped it would do -- get her interested in Yakshagana. It describes how Yakshagana performances are put up, their unusual and enthralling style, and the amazing stories they brought to the fore. My daughter was excited and wanted to be part of a Yakshagana performance! She is someone who loves her cartoons, her pop stars, and her superheroes but the idea that she wanted to be part of a wonderful Indian art form speaks a lot about the power of picture books. This book is great for all kinds of readers -- the history enthusiasts, the adventure seekers, the story lovers, the regular bookworms who devour any kind of book, and of course, the superhero fans.

My daughter and I also loved the activity at the end of the book, which takes us a little deeper into the art form and how it is performed.

The illustrations by Adithyaa Sadashiv are vibrant and evocative, bringing to our minds stunning performances and enthralling sights from Yakshagana productions from the past. The book is a joint initiative of Bookosmia and Yakshadegula to spread awareness about the dying of Yakshagana. Bookosmia is a publishing house that showcases unique voices in children's literature in India. Yakshadegula is a 40-year-old Bangalore-based organization that promotes Karnataka folk art forms.

I leave you with a handwritten letter from the author herself. I absolutely loved it!