To the Land of the Gods with 'Ganesha's Mousecapade!'
posted by Divya , September 04, 2019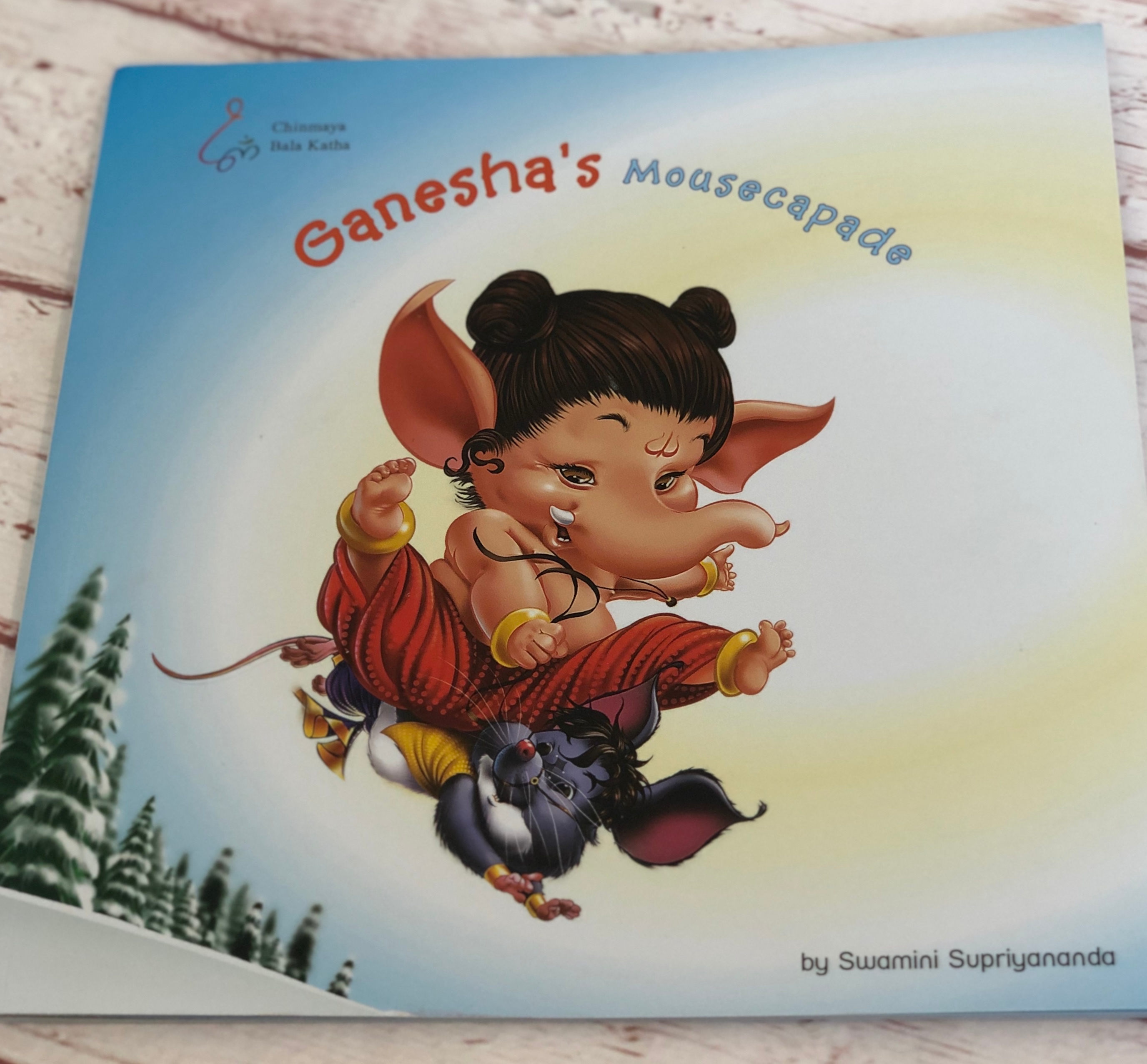 Out of the few children's books on Ganesha that I have come across, this has been my personal favorite. Starting with the title which really caught my attention, we loved everything about the book and thoroughly enjoyed reading it!
If you have a Disney fan at home, you may have heard of Mickey's Mousecapade, so had we... but we were surely intrigued to read about Ganesha's Mousecapade!
Ganesha's Mousecapade
Ganesha's Mousecapade is a modern adaptation of the story of how Mushika, the mouse became Ganesha's unique vehicle! Written in age-appropriate language, the book is a great way to introduce concepts of spirituality along with the mythology.
Written by Swamini Supriyananda this book is part of the Chinmaya Bala Katha series of stories that re-tell ancient Hindu parables with a modern flavor.
The story starts with a familiar introduction of everyone's beloved Lord Ganesha who is powerful but still so kind and caring towards everyone! Most of us have read the story of Ganesha and different versions of how he got his Elephant head! But did you know that there was another person with an Elephant head? An Elephant headed Asura/ Demon, who was extremely jealous of Ganesha!
The Elephant head was the only thing he had in common with Lord Ganesha! He was awfully mean and a trouble maker and nothing like Ganesha at all. He wanted to fight and beat Ganesha to prove his mite. But Ganesha had other plans and with one blow brought the Asura to his feet!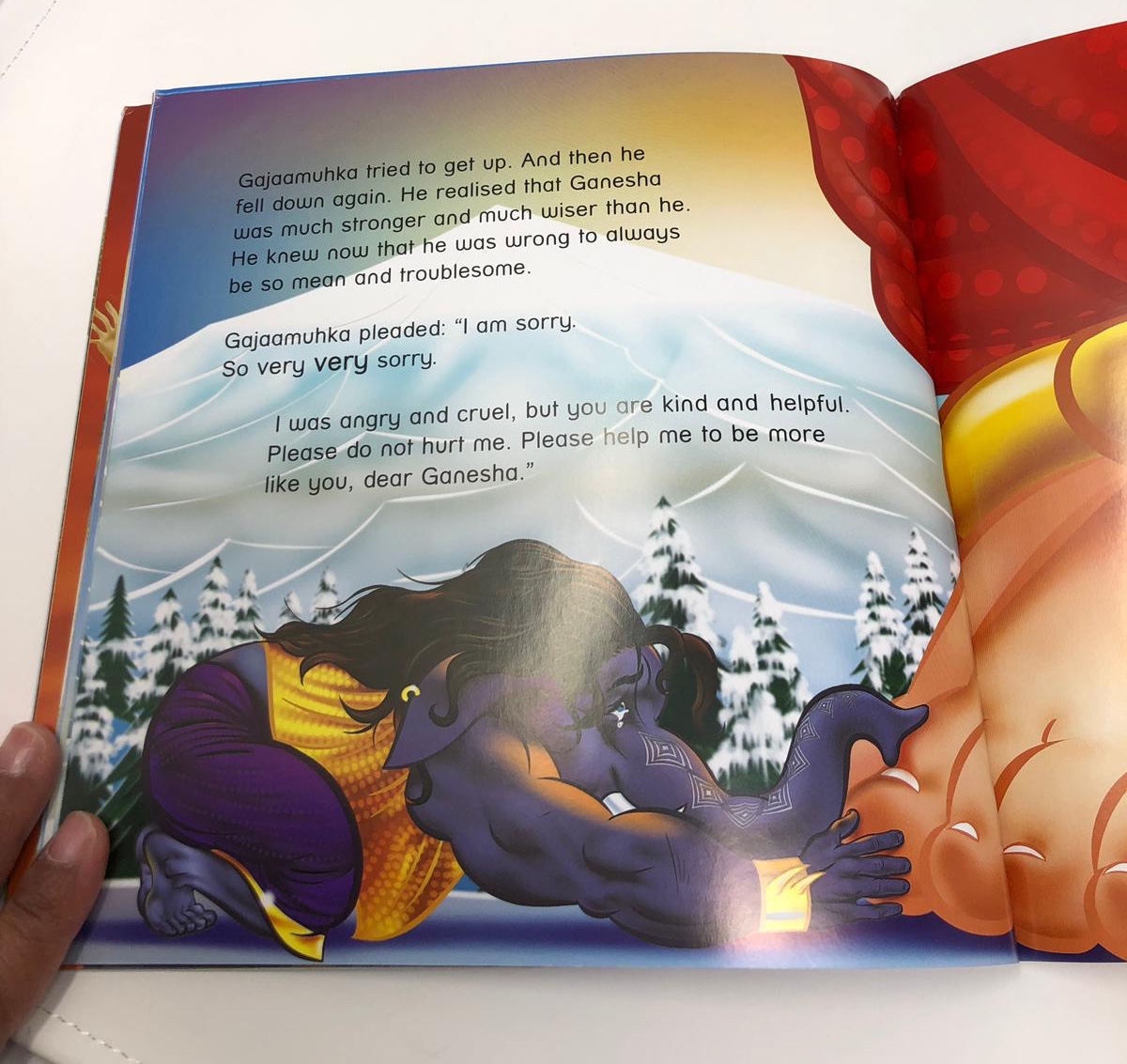 Who was this Demon, and why was he so jealous of Ganesha? Did Ganesha pardon him? You have to read this book to find out!
Much Recommended
We loved the fact that this adaptation is designed for a Universal audience, while also making it fun and entertaining for young kids. The book spreads a message of how Ganesha makes our negatives smaller and positives bigger. It is not how big you are that matters, but how big your goodness is!
The illustration style used in this book is a combination of the popular 2D animation and motifs from Indian Madhubani Art! When it comes to picture books, the illustrations really must make an impact! This book does exactly that - with wonderful bright illustrations that add a mystical feel to the story. Be it the beautiful snow-capped Kailash mountains, where Ganesha lived with his family; or the stunning illustrations of the Asura! These are sure to capture one's attention and make the reading even more captivating for young children.
Highly recommended for all kids 5 and above!
This Book is our Book-pick for the Toka Explorer boxes for the month of September. Take a peek at what kids are doing with this box!