Time Travel to the Indus Valley Civilization with this Book!
posted by Divya , August 02, 2019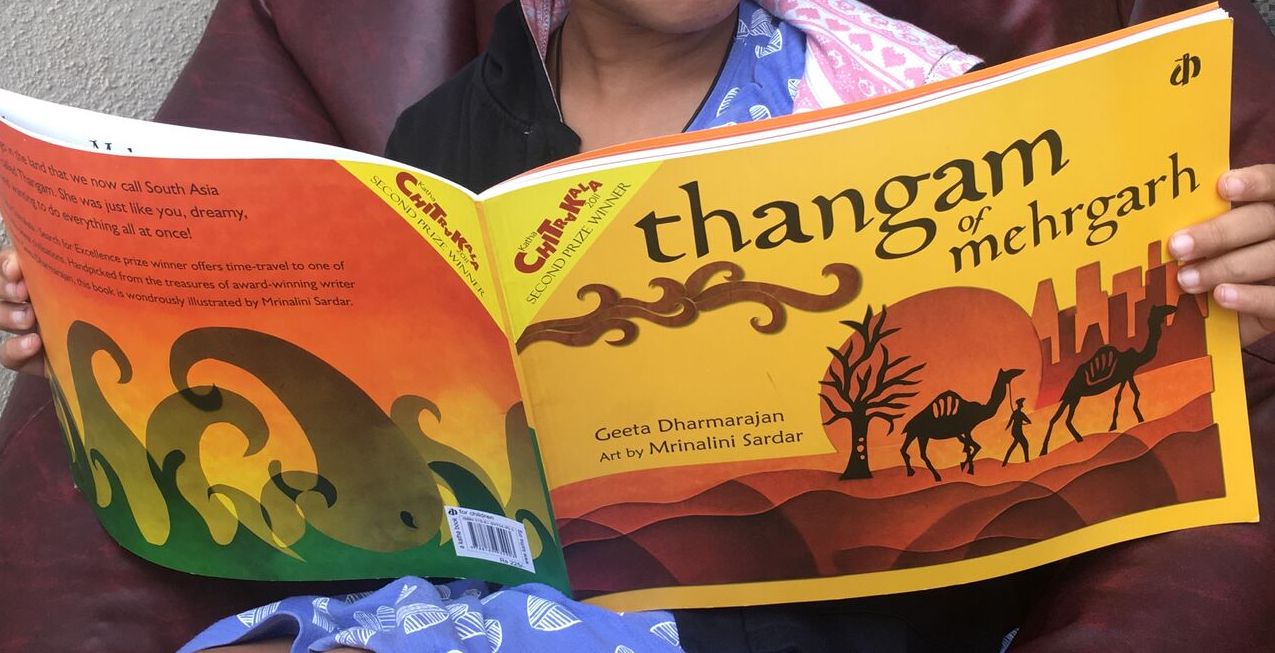 Travel to the Indus Valley Civilization by spending a day with Thangam. Written by Katha's Geeta Dharmarajan, Thangam of Mehrgarh is a lovely peephole into the past!
Every once in a while comes a book, that you can't help read and re-read and enjoy reading every time! Thangam of Mehrgarh is definitely one such children's book!
Thangam of Mehrgarh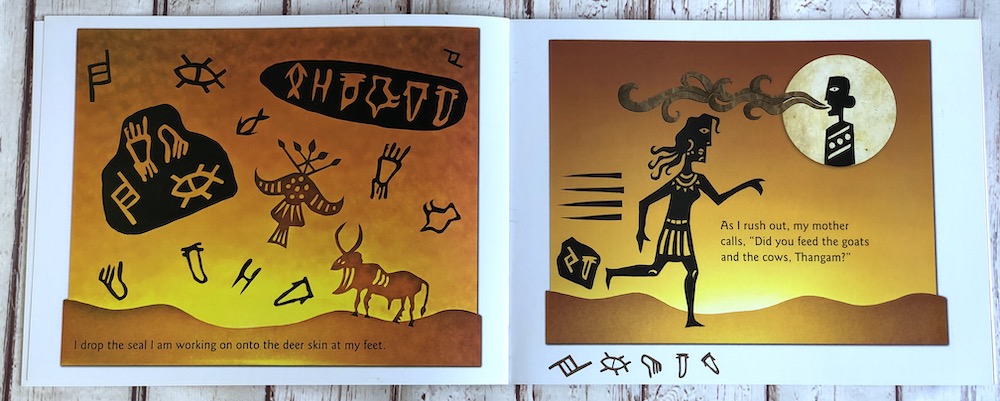 Published by Katha Books, this book takes us back in time, to a Bronze age civilization, without being boring or overwhelming with facts and figures! In today's technology-driven world, it is indeed heartwarming to read a book that takes us 9000 odd years back in time! Back, to one of the oldest civilizations known to mankind - The Indus Valley Civilization!
"9000 years ago in the land that we now call South Asia, lived a girl called Thangam. She was just like you, dreamy, restless and wanting to do everything all at once!"
How was life back then in the Indian Subcontinent? Did they have houses like the ones we have? Did they have pets? Did little Thangam have a family? Did her parents work? What kind of work did people do then? Did they read and write?
The book addresses all these questions beautifully through the story of Thangam and the city of Mehrgarh!
The Indus Valley Civilization
The Indus Valley Civilisation is well known as a sophisticated and technologically advanced urban culture; as is evident from the architectural remains of the civilization that still exists! The book addresses, the fact that the Indus people were not only wise but also great engineers. They were also known for being good traders, as was evident from the Indus Seals used to stamp traded goods!
Apart from the beautifully written story by Geeta Dharmarajan, this award-winning book has some of the most gorgeous and unique illustrations by Mrinalini Sardar. They complement the story perfectly and help kids make an easy connection to the past!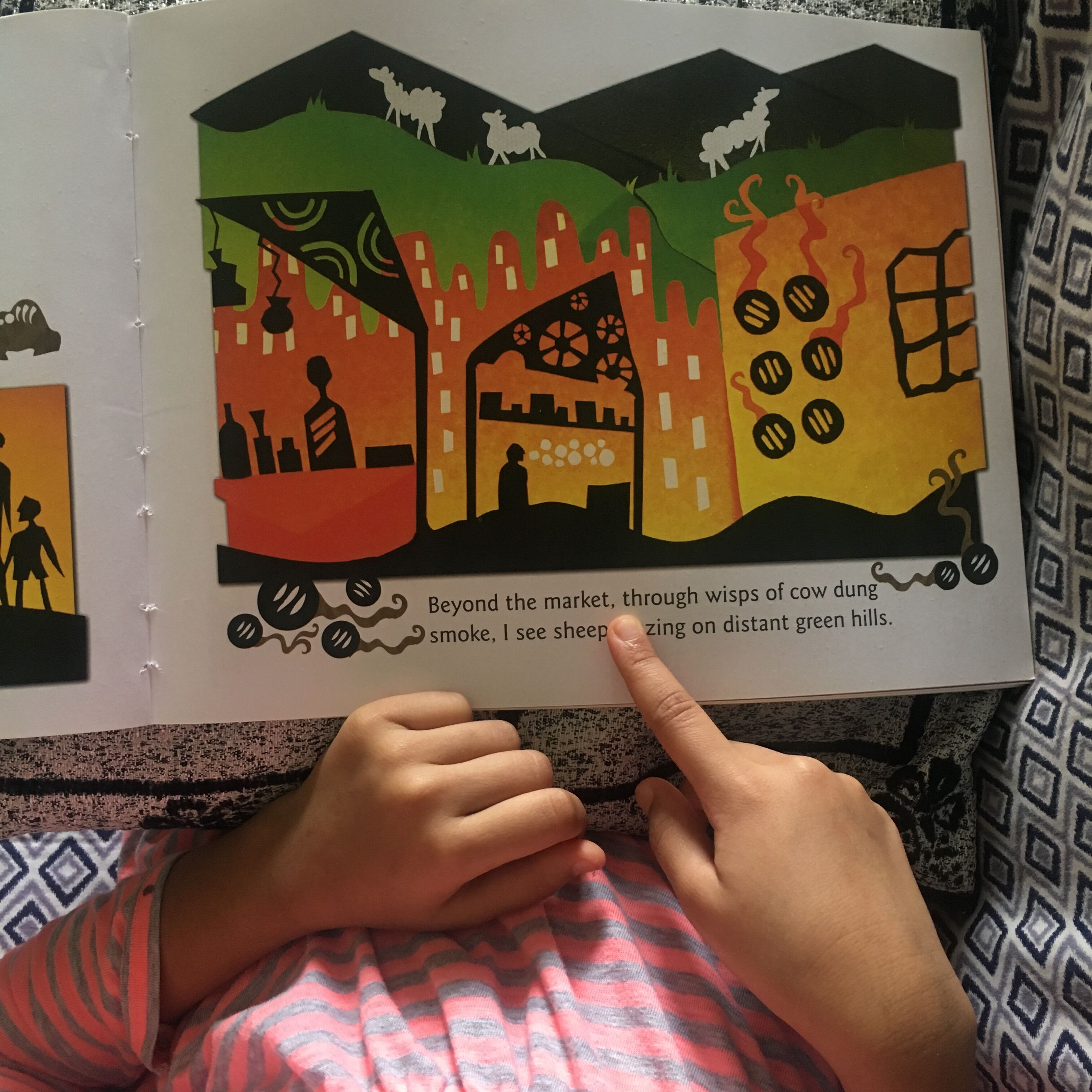 We loved how the entire book was illustrated, but if we had to pick a favorite page it would be this one - A scene that had the power to take us back in time!
Thangam of Mehrgarh is the Toka Box Book pick for the August Toka Explorer Box. The box combines this book with some fun crafts for kids - Indus Valley Seals, Secret Scripts and Lapis Lazuli Necklaces!
A Must-read!
As a parent, I would most definitely recommend this book to all kids (age no bar).
Firstly, it makes you want to travel back in time and witness life as it existed a long time ago. The book is filled with "Did you Knows' - which are a great way to get kids hooked. While giving a lesson in history, the book also makes it relatable to the kids of today! Even though it was a long time ago, there are a few important things, like family, a livelihood that always existed. My seven-year-old was also fascinated to learn some lovely new words from another era - Lapis lazuli, caravans, ceramic pots... she enjoyed it! They come out donning a new and improved vocabulary, derived from an age-old civilization. How's that for irony?