Book Review: 'Tiger In My Soup' by Kashmira Sheth
posted by Preethi Chandrasekhar, July 11, 2018
Tiger in My Soup by Kashmira Sheth is a wonderful and inventive book that will have the children squeal in delight!

My son's first ever exclusive tiger book, Tigers Forever! triggered his love for tigers, forcing me to search for more of its kind. Tiger In My Soup by Kashmira Sheth from Peach Tree Books was listed in Bank Street Best Children's Books. A Tiger Soup? That was new, maybe even weird. But I was intrigued and I wanted to try out the book with my son and I'm delighted I did! This book made it to our personal set of cherished books.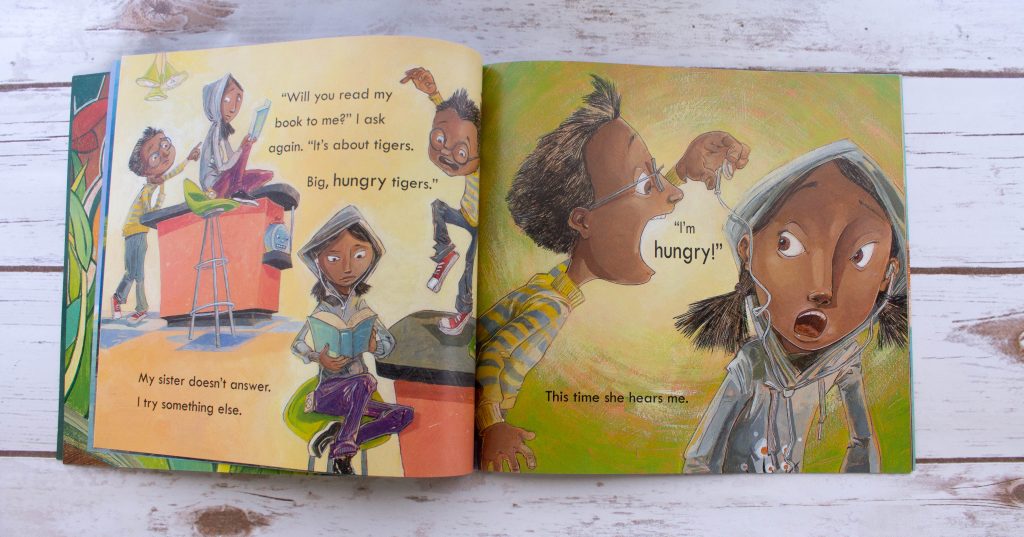 Why we love Tiger In My Soup

A young energetic boy is left in custody of his elder sister when the parents are away from home. His sister, who is overloaded with household chores and meal preparations, is reluctant to babysit her brother. She chooses to immerse herself in the book of her choice and the little brother tries to do the same with his book about tigers!. But reading a book alone is no fun! After minutes of loneliness with his book, the little brother is all agog to hear the tiger story in his sister's voice. In an attempt to gain his sister's attention, he grows insistent and imaginative.

And once you conjure a tiger, you never know where it will take you or how far the gag will go.

Jeffrey Ebbeler is an instant hit at our home with his inventiveness and animated artistry. His attention to detail helped convey more content visually. My son sometimes gazes at the tigers, debating whether it looks adorable or aggressive. The expressions of the boy are my absolute favorite. This is a visual treat for all ages and our most riveting book to date!
Tiger in My Soup is the Toka Explorer Book Pick for August in the 5-8 year category. You can subscribe to Toka Explorer here.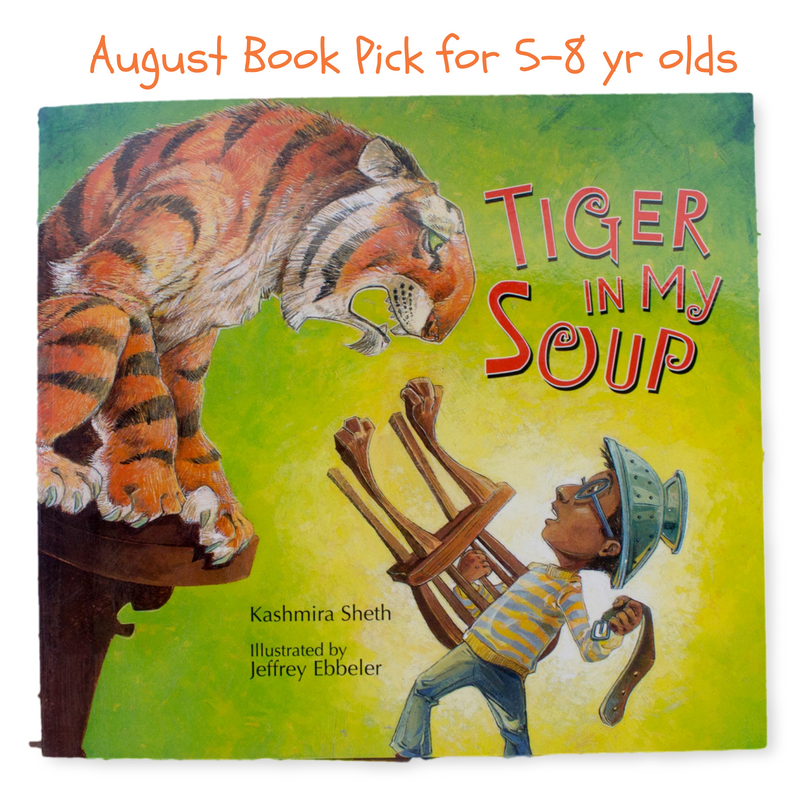 Peek into the book
Liked this article? Subscribe to our Weekly Book Love newsletter and receive a weekly digest of all the latest children's book titles, book lists, must-reads, giveaways, activities, latest releases and more! Subscribe now