The Toka Playhouse: Your Kids Will Love These Travel Scrapbooks!
posted by Toka Box Editorial Team , November 20, 2018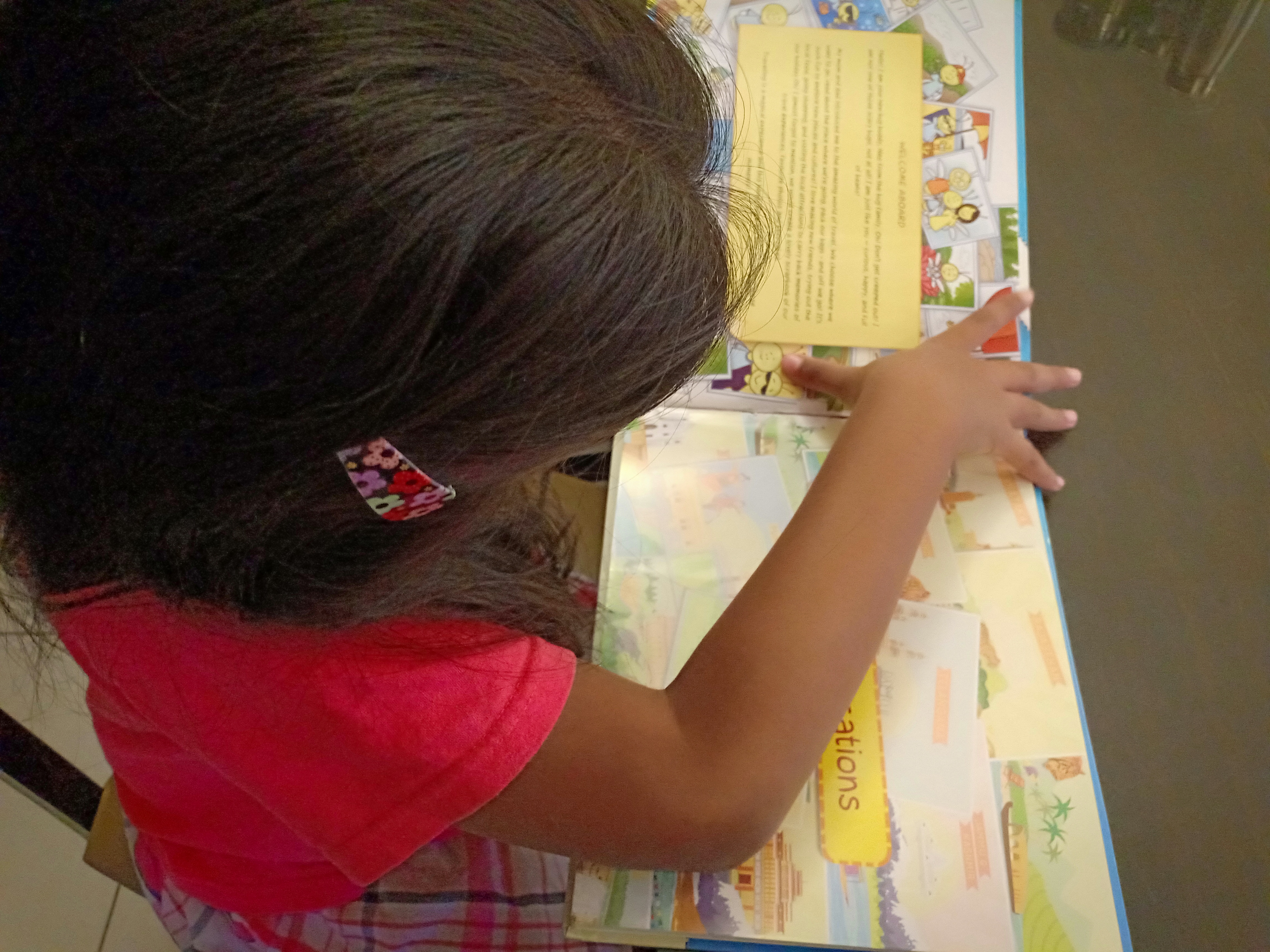 The Toka Playhouse is a place where we review dolls, flashcards, toys, books, clothes, stationery and anything that is specifically meant for the global Indian mum and child. We receive many products for review. We pick and choose the ones that we or our kids love the most so that you can know about them too!
Your Kids Will Love These Travel Scrapbooks!
They say travel opens up a child's world in many ways. They experience new things and leave their comfort zones.
Whenever I take my daughter on a trip, she always wants to document her travel in some way. She wants to remember the happy times and even the small, dull details, like the time the plane took off or what we ate on the train, really mean so much to her.
That's why when Little Travel Bug sent us their two travel scrapbooks -- My Travel Scrapbook and My Travel Diaryl -- we knew that it is perfect for the holidays!
Little Travel Bug is inspired by the author, Kavita Deshpande's childhood travel journal, where she documented her travels through brochures, cutouts, and stickers. She encouraged her own children to take up journaling as well and soon was inspired to share this treasure beyond her family.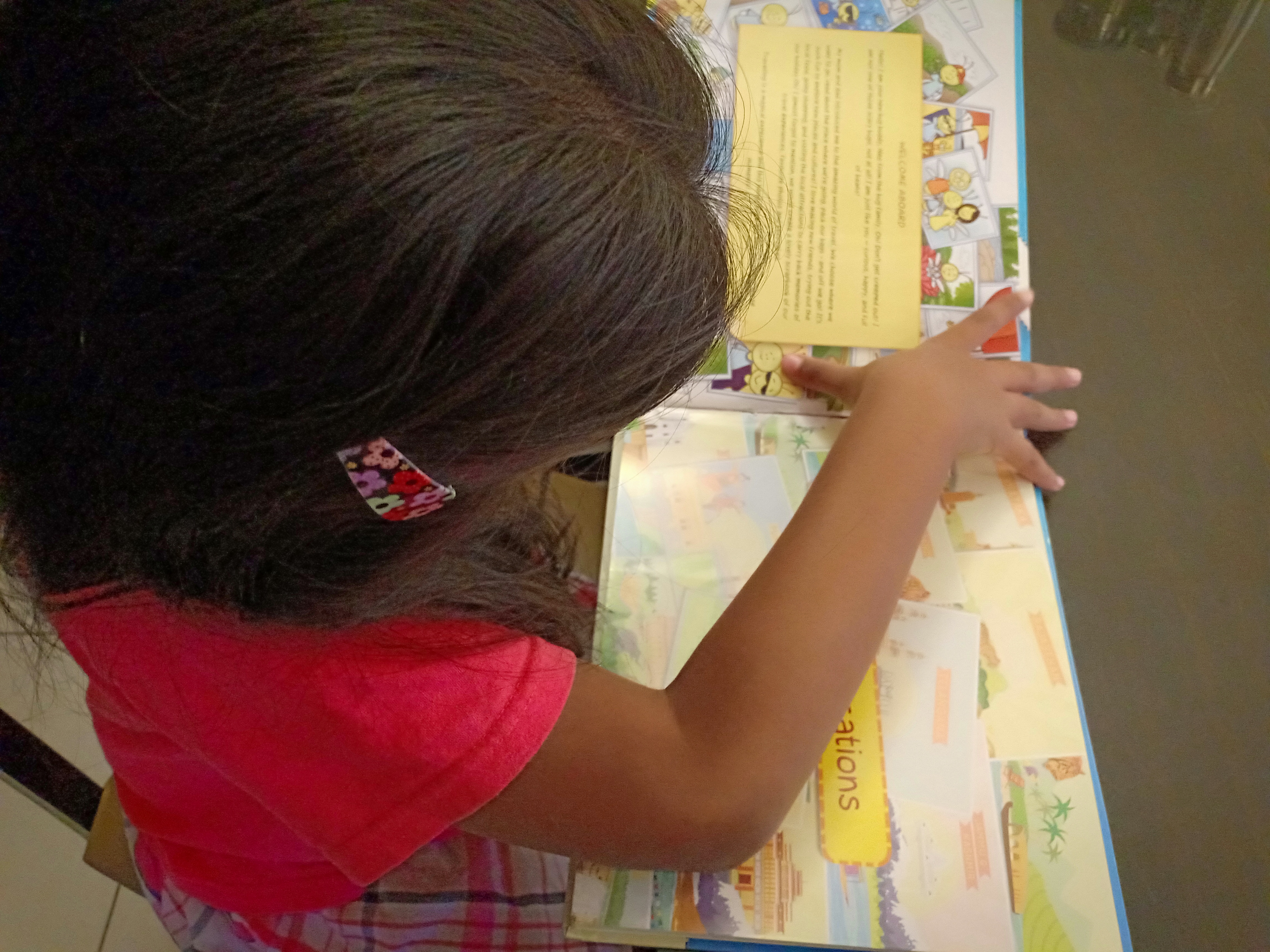 This beautiful scrapbook is designed for many entries that your kids can make. They can write down the date and time of their visit, and even stick their boarding passes or tickets onto the book!

The book also urges them to enter other details that will get them to find out more about the place - the capital of the city they visited, and which state it is in, or if it's a trip abroad, the currency of the country. Children can draw the country's flag and even stick its currency! They can stick photographs and even write about their travel stories and their reflections from the travel.
We also love how the book encourages children to look at travel in so many ways, not just in terms of producing a list of experiences but to dig deep into the meaning behind them, including unexpected encounters.
The scrapbook is also a visual and written memoir that the children and you will cherish forever!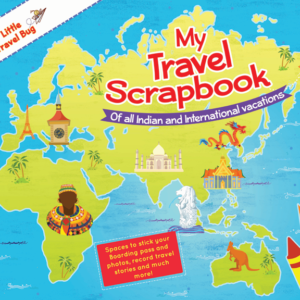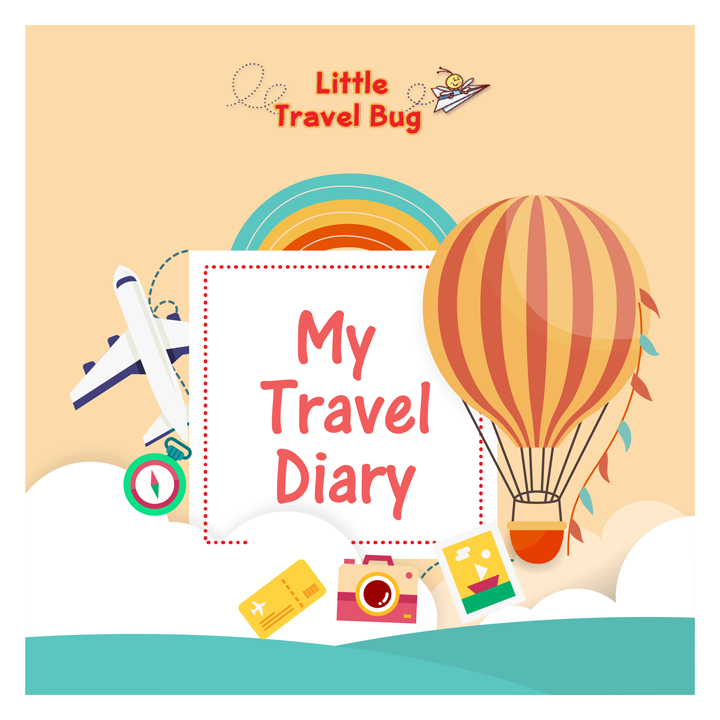 This delightful travel diary allows a child to document his or her adventures and daily routines during the holiday. There are so many delightful fields that children can fill up -- A Special Memory, New Things I Tried, Best Things I Saw, and Best Things I Did.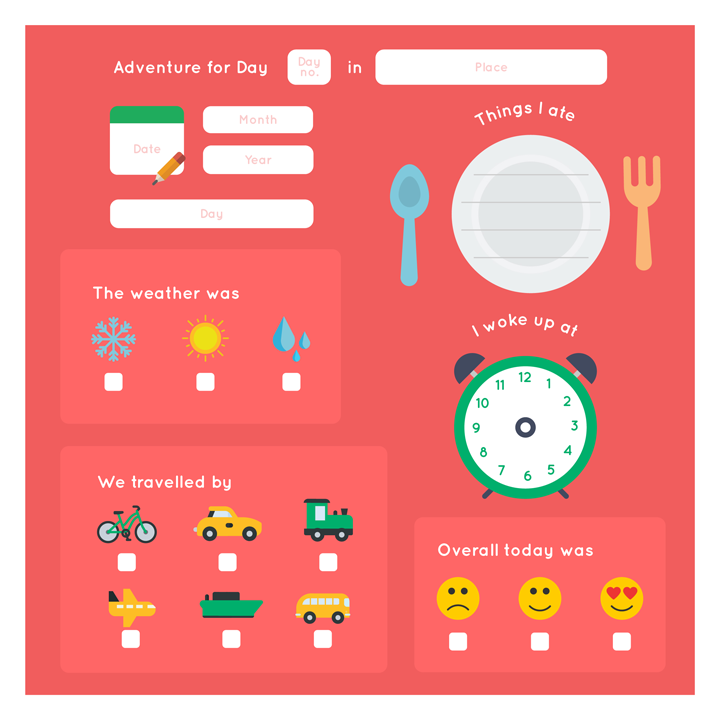 I particularly love the 'If Only I Had' and 'Next Time I Will' spaces! These little nudges get children to think so completely about their trip, to embrace every moment and to be mindful of the beauty of travel and of experiencing another culture! These beautiful books can be records and treasure troves of memories for the entire family.
Apart from these books, Little Travel Bug offers books to aspiring globetrotters on Singapore, Hong Kong, and Thailand. It is set to launch Dubai and London in the coming months. We absolutely love the concept!
Indian Clothing for the American Doll
A doll is a child's, first love. Kids use dolls as companions and express emotions that they never even knew they had. When we look for dolls in the U.S, American girl dolls rule the aisle with more life-size versions and accessories than other options.

My friend's girl picked up an American Doll six months ago, and when looking at all the adorable accessories, I decided her next birthday gift will be one of those cute doll accessory sets. When I looked for the gift, I found different types of dresses, but I wasn't satisfied. I wanted something unique.

When we were sent this Indian clothing set for American girl doll from Born Global By Seekna, I was really excited to see it! Born Global by Seekna is a line of products designed to cultivate global thinking through play.


We received the following from their fabulous collection.
The Braided Leaf Salwar Suit and the
The Turmeric and Henna Palazzo Suit
Quality and design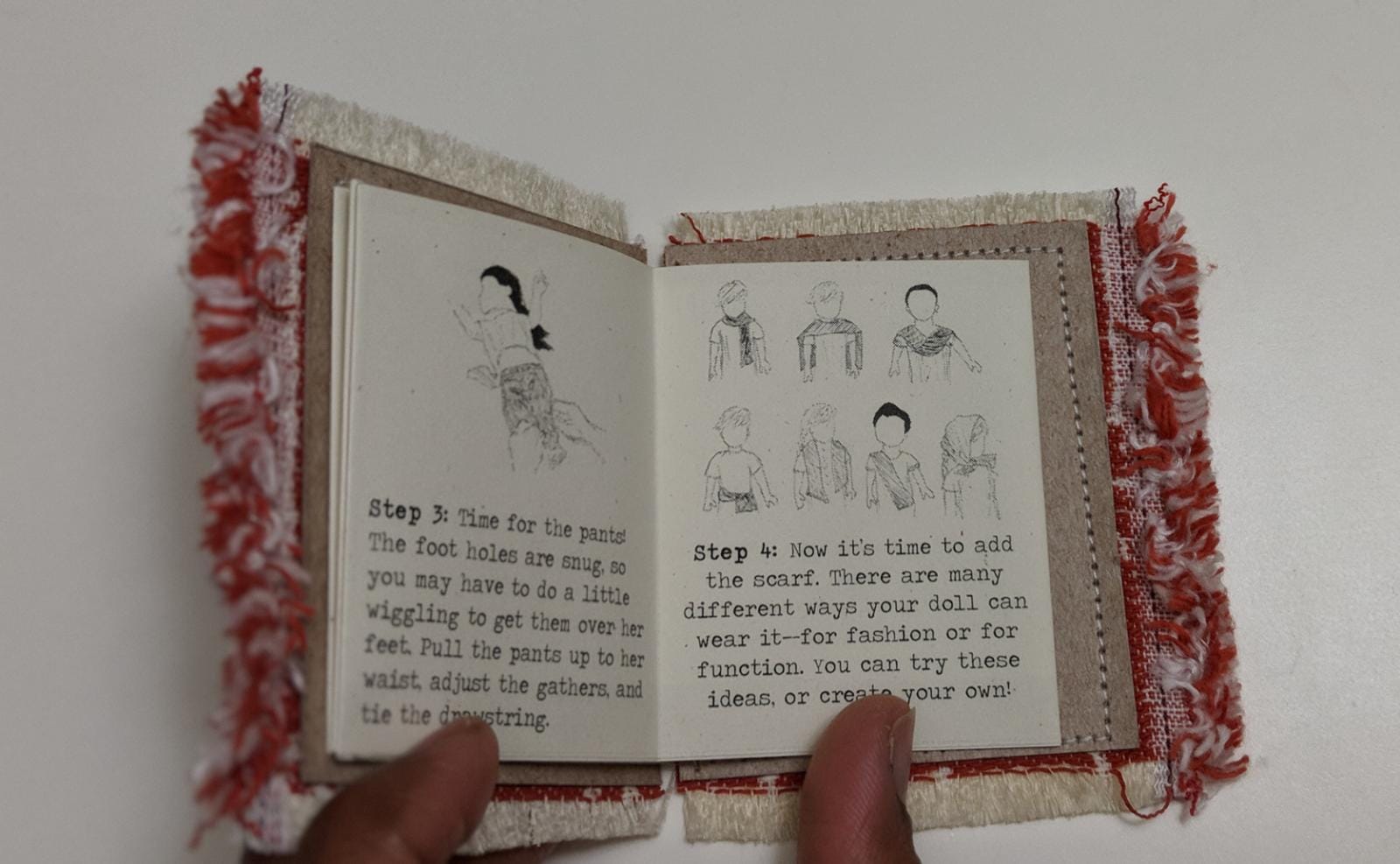 I was greatly excited to see salwar kameez and palazzo suit in a cute little miniature version. The dress is handmade in the USA with fabric made in India. The color of the dress was so attractive and looked too good on the American girl doll. It looked like the perfect Indian girl doll!

The stitches were neat and firm. Aww! Those adorable cute little pleats! Loved that the dress was designed for the little hands that use them. It had stick buttons on the tunic instead of buttons and had an elastic belt on the pants although it appeared with a lace. The kids need no parental assistance for dressing up their dolls. The dual colored dupatta/scarf was my favorite. It looked more gorgeous than when I saw them online. I should say, the little girl in me didn`t actually want to part with the dress (but I had no doll!)
Instructions
The little booklet of instructions was unique with stitched pieces of paper and a fabric cover. The book began with a basic introduction of the dress and proceeded to step by step instructions with illustrations on how to wear the dress. Care instructions were crisp and clear. I also loved the page that suggested different ways wear the scarf.
Information
The Instruction booklet had a space for an Indian Language fact with a snippet from Bengali language script with phonics and written practice guidelines. It also has some fun facts about the clothing industry. Each outfit comes with a different booklet of new things to learn that are very informative. They encourage kids to explore and learn even when the product is a doll dress. Our book had information on block printing!
I loved the mini booklet named 'I am Indian Cotton' that gives so much information about cotton, from the cultivation to stages of development, the challenges of the cultivation, plight of farmers, the loom that was used to weave cloth, exports, and the dominance of countries. I consider it a kid`s encyclopedia about the Indian cotton and it was a pleasure to read to my kid the information that gave goosebumps to me.
Packaging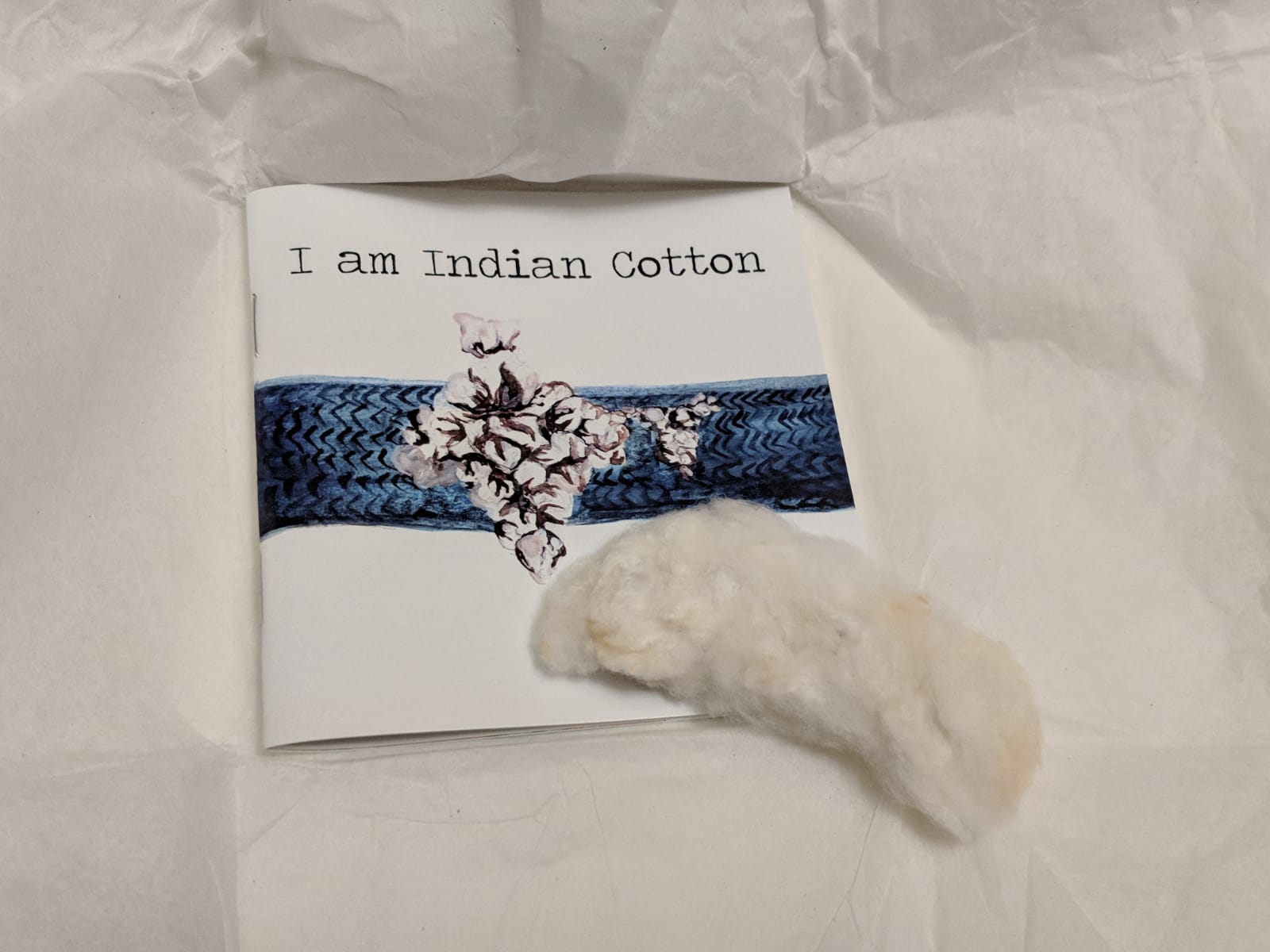 The whole package is done using eco-friendly materials and books are made from 100% recycled paper, upcycled cereal boxes and discarded fabric from a local workshop.
Born global is the line of products that are from Seekna Consulting, a woman-owned and operated educational consulting firm based in Huntington, West Virginia, with local and international clients. Seekna Consulting donates 10% of every Born Global book purchase to the TLB (Tri-Lingual Book) Project of AVM Public Charitable trust, one of their non-profit partners in India. They also donate 5% of every Born Global Sale to KINF (Kids in Need Foundation). They aspire to make changes to the community in a positive way by reducing plastic waste by recycling them to doll clothes. Watch out for books, new outfits, and upcycled products by following their Facebook and Instagram (@bornglobalbyseekna).
We really look forward to seeing more Indian accessories added to the new 'Indian' American girl doll from 'Born Global' soon!


Ved's Little Book of Devotion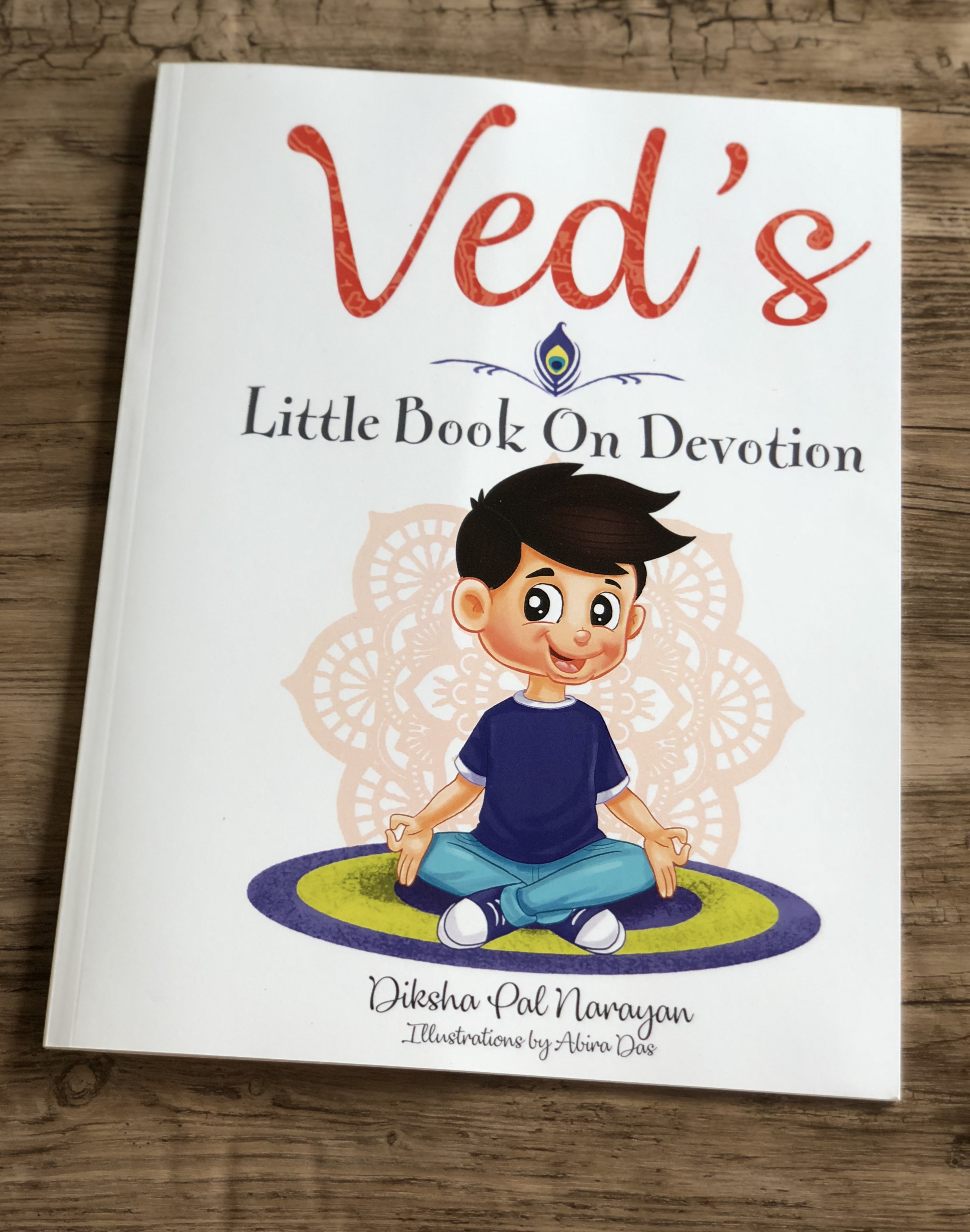 If you live outside of India, I am sure there comes a time in your parenting journey, where you want to share your culture and religion with your child. In India, the way kids learned these things was probably by osmosis of the surrounding culture or by regular interaction with the grandparents!

Ved's Little Book of Devotion is a primer for toddlers and preschoolers on Hinduism.
There is information on the Gods, Dharma, Religious symbols, Festivals, Ceremonies and more. It can be used as a visual aid for a more complex, nuanced conversation on what is of value to your particular understanding of Hindu religious culture.
It is a great book for families already familiar with Hinduism and want to share it with the next generation. Grandparents might find this book a great start to the snippets of stories from Hindu mythology and religious practices that they can share with their non-India born grandchildren.
Recommended for families with little ones, looking to provide a context to have a conversation around Hindu practices, celebrations and value systems at home.