Here's why Ruskin Bond's new book is an important summer read
posted by Shweta Sharan, May 16, 2019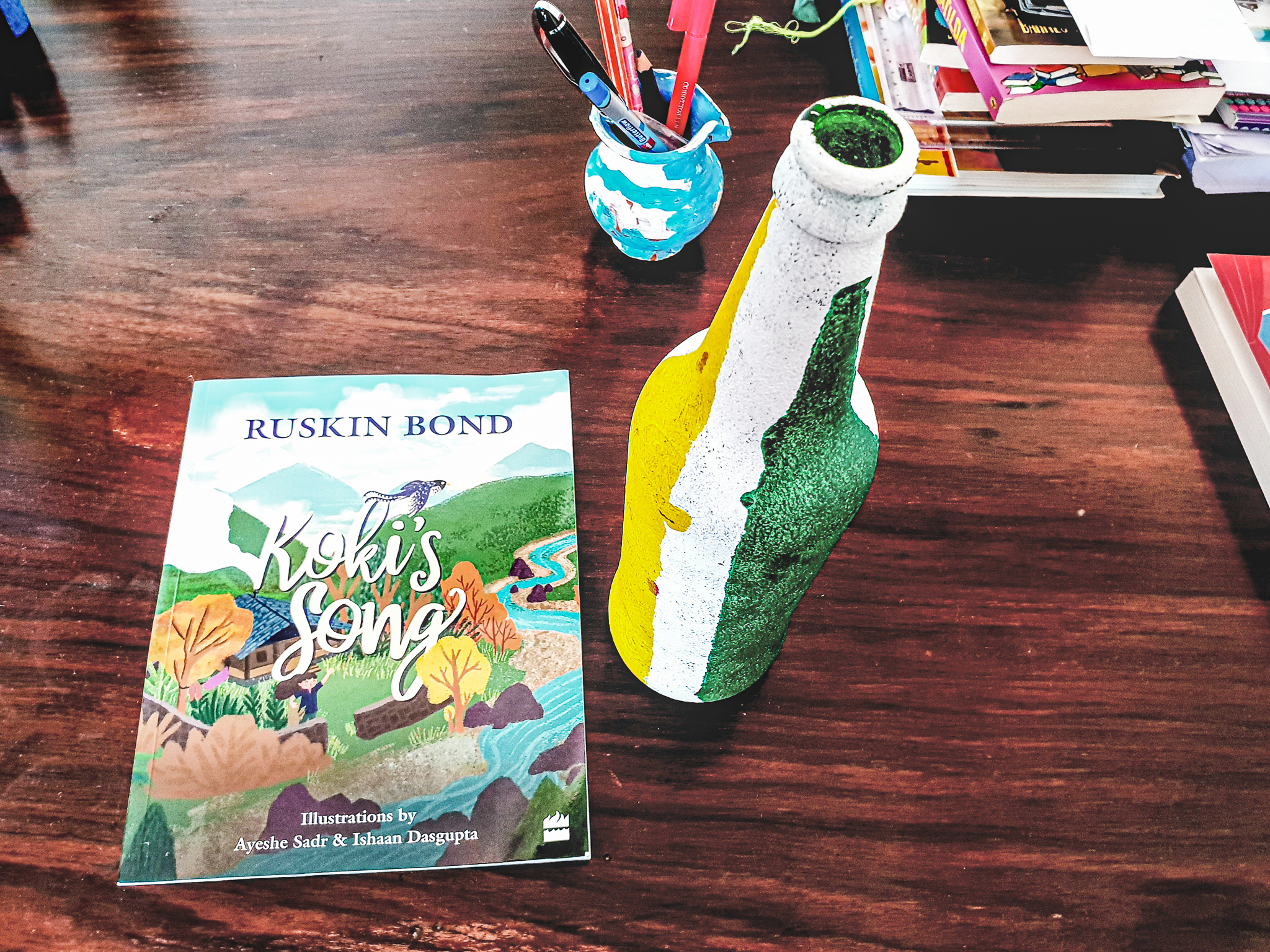 Ruskin Bond's latest book is about a girl named Koki and her visits to her grandmother's house by the riverbed. Perfect for the 8+ age group, the book is a great way for children to recharge their minds by communing with nature.
The story goes that when Ruskin Bond left school, he had his first story published and a year later, his first novel was accepted by a London publisher. As he was returning to India on a ship, he met a twelve-year-old girl named Koki, who shared her chocolates with him, when he told her that he did not have money for chocolates. Bond did not see Koki again but she appears and reappears in his stories from time to time, always a curious and kind twelve-year-old.

Koki's Song is Ruskin Bond's latest book, published by Harper Collins Children's Books and part of their Summer Reading List. The book begins when Koki visits her grandmother in a lonely old house by the riverbed. The house is not very far from the jungle, which is barricaded by a large wall.

One day, Koki hears music from behind the wall. She climbs over it and sees her a boy playing the flute so beautifully. The music captivates Koki and she strikes up a friendship with the boy. They don't speak to each other but they communicate. The boy, Somi, asks her to keep his flute for him until he returns from his shepherding duties. Koki hangs on to the flute, but then something happens. You will have to read the book to find out!


Koki's Song works on so many levels. It's a simple yet fascinating tale about friendship and discovery. We also love how Koki communes with nature without finding the need for talk or explain. When my daughter reads Ruskin Bond's descriptions of the flowers, trees, birds and mountain streams, she wants to go live in the midst of nature and away from the city!

Much like the quiet and steady stream that flows outside Koki's grandmother's house, the book is serene and mystical in its tone. The story and the descriptions of nature have something deeper in store for us as we read them. Koki and Somi don't speak much at all but they communicate in their own ways, through silence, music, nature, and even time. Children will carry Koki's Song in their hearts long after they have finished scanning the pages of the book. It is a great way for them to read between the lines for more.
We also wrote about another unforgettable children's book by Ruskin Bond, Tigers Forever. Do check it out!
We think this book makes for a perfect holiday pick or a summer read because it is set in grandma's house and lets children take stock of their routines, their lives outside the idyllic little vacation space where they recharge their batteries.

Want to buy this book?

Amazon India | Amazon US