Book Review: If I Could Teach My Teacher by Sakshi Singh
posted by Shweta Sharan, July 05, 2018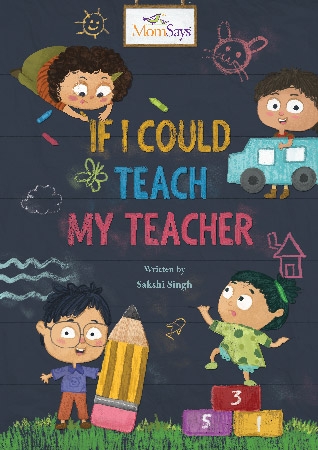 If I Could Teach My Teacher by Sakshi Singh is a wonderful collection of poems that your children will love reading and reciting!

Ever since I was a child, I simply loved poetry. My favorite poems when I was growing up were 'Matilda' by Hillaire Belloc, 'Bells' by Edgar Allen Poe, 'Macavity' by TS Eliot, and of course, 'Jabberwocky' by Lewis Carroll.

The best poems always do something interesting with the sound of the words. They creep into our heads and influence our language forever.

This is exactly why Sakshi Singh's collection of poems, If I Could Teach My Teacher, will appeal so much to children and shape their love for the language. Singh has a natural flair for superb and diverse rhyme patterns, which is a true gift.

This is Sakshi's third collection of poems for children. Her first two were Rat-a-tat: A Book of Poems for Children and Jalebi Jingles. Each book of poems is different in tone and theme. All the 12 poems in 'If I Could Teach My Teacher' are about childhood, discovery, memories, and staying true to the voice inside one's head.
Images from childhood

Many of the poems from If I Could Teach My Teacher are beautiful scenes from childhood. 'Ice Cream Cart,' for instance, is about the all-too-familiar sight of ice cream vendors pushing ice cream carts with cool, delicious ice cream sticks and lollies. Whether your child is in India or abroad, he or she will love this poem. The bell of the ice cream cart outside the house is a universal sound indeed!

'Oh Santa! Let It Snow' reminds me of the carols and the wintery feeling that my daughter and her friends love so much. Every child fantasizes about the snow and playing in it! The poem as simple, yet powerful images that really captivate a child's imagination.
"That lite snow flake is a magic pill
let it snow for I
don't want to sit still."

'Mamma Did It Snow' is another beautiful poem that describes Nature and its overnight changes with so much nostalgia:
"Mamma, did it snow?
For the grass seems aglow
The twig has turned white
did it all happen at night?"

Another poem that we really loved was 'Nick of Time.' All families battle the morning school bus/van run and this one really made us laugh. 'I Can Fly in the Water' really amused my daughter and she trotted off to write a story about a place she called "Upside Down Land!"
Reading Out Loud

I am a journalist and a writer, and many parents ask me if my school or parents did anything specific to mould my skills. Well, they did. They introduced me to a lot of poetry! I have recited many poems, both on my own and in groups, both on stage and as part of plays. The musicality of a poem really gets embedded in a person's brain and influences their writing tremendously.

Another giant gift that we get from a poem is its ability to move us completely. Every poem overcomes us with some emotion, and its impact is there for life. All the poems in Sakshi Singh's collection are beautiful, fun, funny and full of whimsy, but deep inside, there is more. A longlost memory suddenly comes flooding back. Scenes from own childhood flash before my eyes and tug at my heartstrings.

'My Drawer of Ribbons' is my favorite poem in the collection. It is beautifully written but has a deeper meaning that I think children can really sense.
"I kept a drawer full of ribbons,
somewhere deep inside.
I kept a drawer full of ribbons.
ribbons where they could hide."

There is the fun refrain, and yet, there is something that is understated. A child's view of the world is black or white, but poems like these start bringing in the gray, and that's why they are so fabulous and exciting!

'Teach My Teachers' is one of the book's highlights, because it really makes the child think beyond his or her boundaries. We highly recommend reading all the poems in If I Could Teach My Teacher! They will really ignite your child's love for language, poetry and performance.
We interviewed Sakshi Singh to find out more about her book and her next project!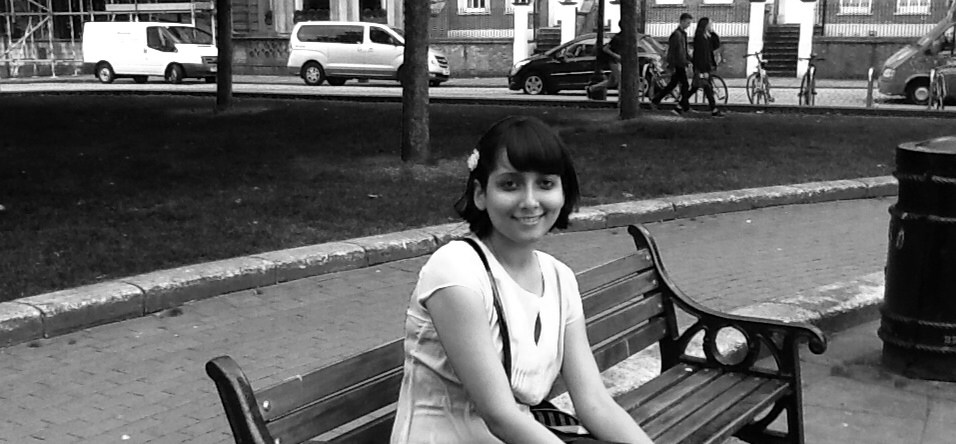 IMC: Reading all the poems in If I Could Teach My Teacher, I was delighted by how you use rhyme and a sense of music to carry the lines along. 'Clouds of Cream' sounds exactly like the inside of my daughter's head. She is always in her own world. How do these rhymes come to you?

Thank you for your words! I love poems and most of them they are easy and effortless to me as breathing. A lot of the times I am making up rhymes and couplets on my own. Life becomes easier when you rhyme or create verse out of a situation.
Childhood experiences

IMC: The poems in If I Could Teach My Teacher depict a variety of childhood experiences. Ice cream carts, muddy puddles, Christmas, Santa Claus and snow. Children from around the world can enjoy them. Does the material for the poems come from your travels or your hometown? How do you pick and choose?

Sakshi: A lot of my material comes from my travels and my home town. You are right. I visited Wales last year for a course in writing for mental health and well-being. It was exciting to wake up earlier than everyone else and see the snow! I would go outside hoping the whole garden would be covered in white but alas all I would see was frost. Poems are often about hopes and feelings and experiences close to your heart.
Poems are often about hopes and feelings and experiences close to your heart.

My first six years were spent in Agra and I say proudly that they were some of the most beautiful years of my life. There is something so charming about life in a small town. It is less busy, less chaotic and yet full of fulfillment and fine things. You should allow yourself to see the beauty in everything like the ice-cream cart. The ice cream cart is awaited eagerly not just by a child but also by adults in the searing summer heat. I hardly have a chance to pick and choose, often the ideas and subjects pick me!

Sakshi is a huge advocate of Writing for Therapy. You can view her 'Journal Therapy' workshops sessions in the link below.

https://www.youtube.com/watch?v=4XR8ap-iZ3s
What's missing in children's poetry today

IMC: What do you think is missing in children's poetry today? Shouldn't poems be performed more often?

Sakshi: I feel people hesitate to write poems. It isn't easy to poems. And that's why we have a dearth of poetry books for children these days. The sense of joy, innocence, wonder and playfulness is what I feel is missing from children's poetry today. People are also afraid to publish poetry. It isn't commercially viable. I have been working with children for over a decade and yes poetry is such an important tool to have children enjoy and experience language. Poems should be performed more often with children and for children.

IMC: How can parents encourage their children to embrace poetry? Any poets or collections of poems you'd recommend to get them started?

Sakshi: Encourage rhyme as it all breaks it down to having fun with words! Let them listen to poems and read them out aloud. Let them share that poems are about everyday things, silly things like falling down and splashing in a puddle and a rat in the house. My collection, Rat-A-Tat, was inspired by a rat creating havoc in my own kitchen, and a snail in monsoon.

In Indian poetry I would recommend Zuni Chopra. Her poems are wonderful, whimsical and very childlike. Soumya Sanghai, an 11-year-old, is an upcoming children's poet and has published her first book recently. Amongst international poets there is Michael Rosen, Roger Mcgough, Spike Milligan,Shel Silverstein amongst others. I personally think Benjamin Zephaniah is hilarious and very underrated.
Future projects

IMC: What will your next book be about? Is there any new experience or subject that you'd like to weave into your poetry in the future?

Sakshi: My next book is a bilingual poetry book called Rait Mein Paanv (Feet in sand). It is due in September. I write about my trip to the beach. I am trying to weave a social message into it.

IMC: How should a parent perform a poem?

Sakshi: Let the child in them take over!

Want to listen to Sakshi read her work? Do check out her Youtube channel. She regularly posts tips for kids, parents and teachers.


Liked this article? Subscribe to our Weekly Book Love newsletter and receive a weekly digest of all the latest children's book titles, book lists, must-reads, giveaways, activities, latest releases and more! Subscribe now
Want your child's poem to be featured in Sakshi Singh's blog? Read on to find out more!
---
Enter the Worldwide Poetry Contest for Kids for a chance to win this book!
IMC's - Poetry Contest for Kids!