Ninja Nani and the Bumbling Burglars| Book Review
posted by Divya , January 08, 2018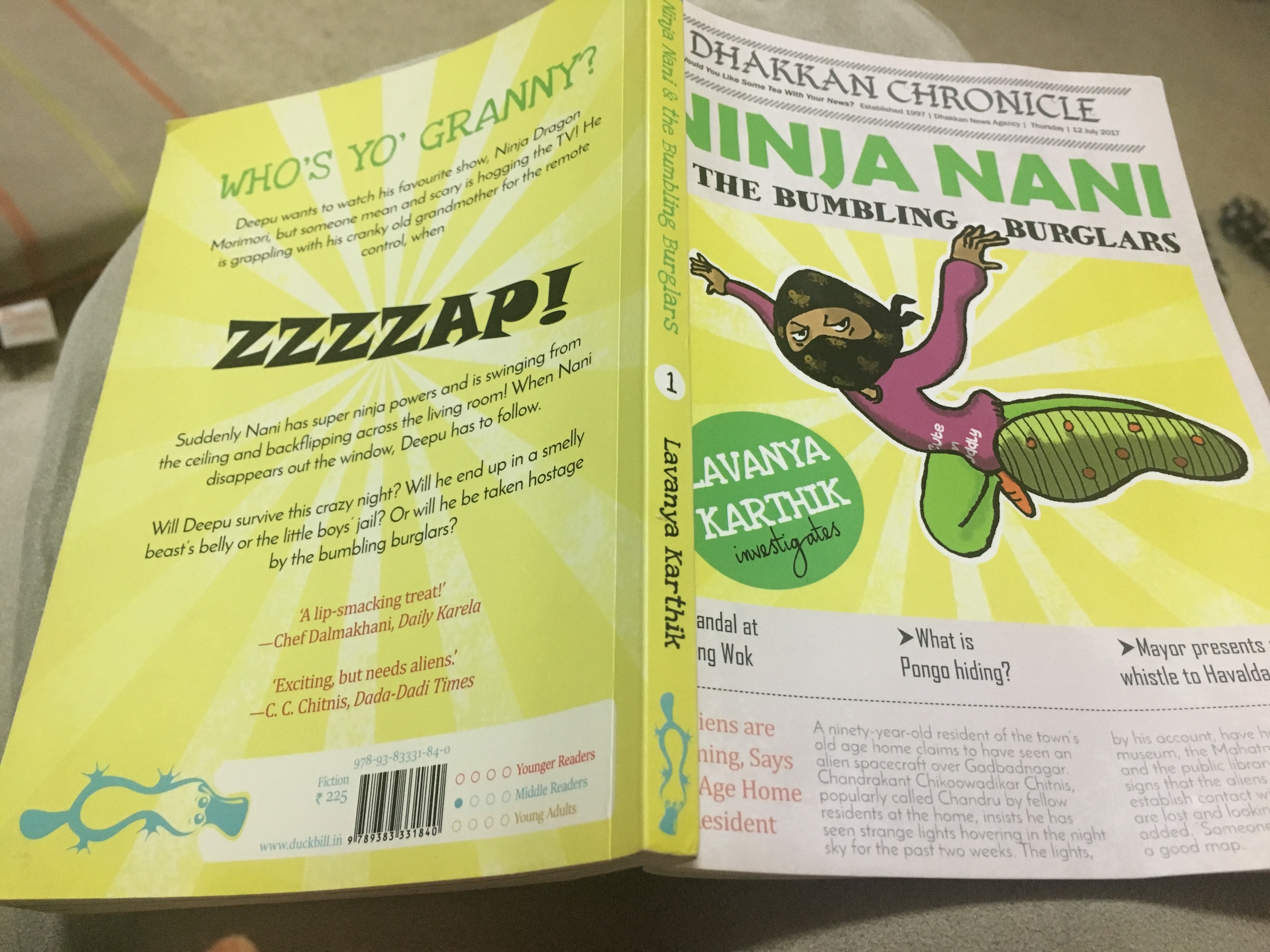 Ninja Nani and the Bumbling Burglars, is the first book in the Ninja Nani series of 2 books released thus far.

Written by the brilliant Lavanya Karthik and published by Duckbill Books, this book is a whacky 100 plus pages of witty and hilarious story-telling, written in Chapter book format, and is sure to expand one's imagination.
The Plot

Who's Yo' Granny?

What would you do if you wanted to watch your favorite TV show, but someone mean and cranky and scary was hogging the TV? Well, Deepu wants to watch his favorite show, Ninja Dragon Mori Mori, and is grappling with his cranky old granny (who would much rather watch Chef Dalmakhani) for the remote control, when ZZZZAP!
Suddenly Nani has super ninja powers and is swinging from the ceiling and backflipping across the living room! When Nani disappears out the window, Deepu has to follow. Will Deepu survive this crazy night? Will he end up in a smelly beast's belly or the little boys' jail? Or will he become a hostage of the bumbling burglars?
What we liked

To start of, we simply loved the character of the Nani - she is supercool, thinks and acts like a Ninja, is super witty and at same time super-silly - well her grandson sure thinks so! Next is the amazing amazing writing by Lavanya Karthik - It is gripping, funny and stretches one's imagination. The intelligent humor throughout the book is fantastic to say the least, and is sure to take kids on a never-ending laugh riot! And humor is something I feel, we need more of in children's books anyway. It helps smoothly carry the story forward, especially for kids graduating to Chapter books reading. Here is a glimpse of whats in store -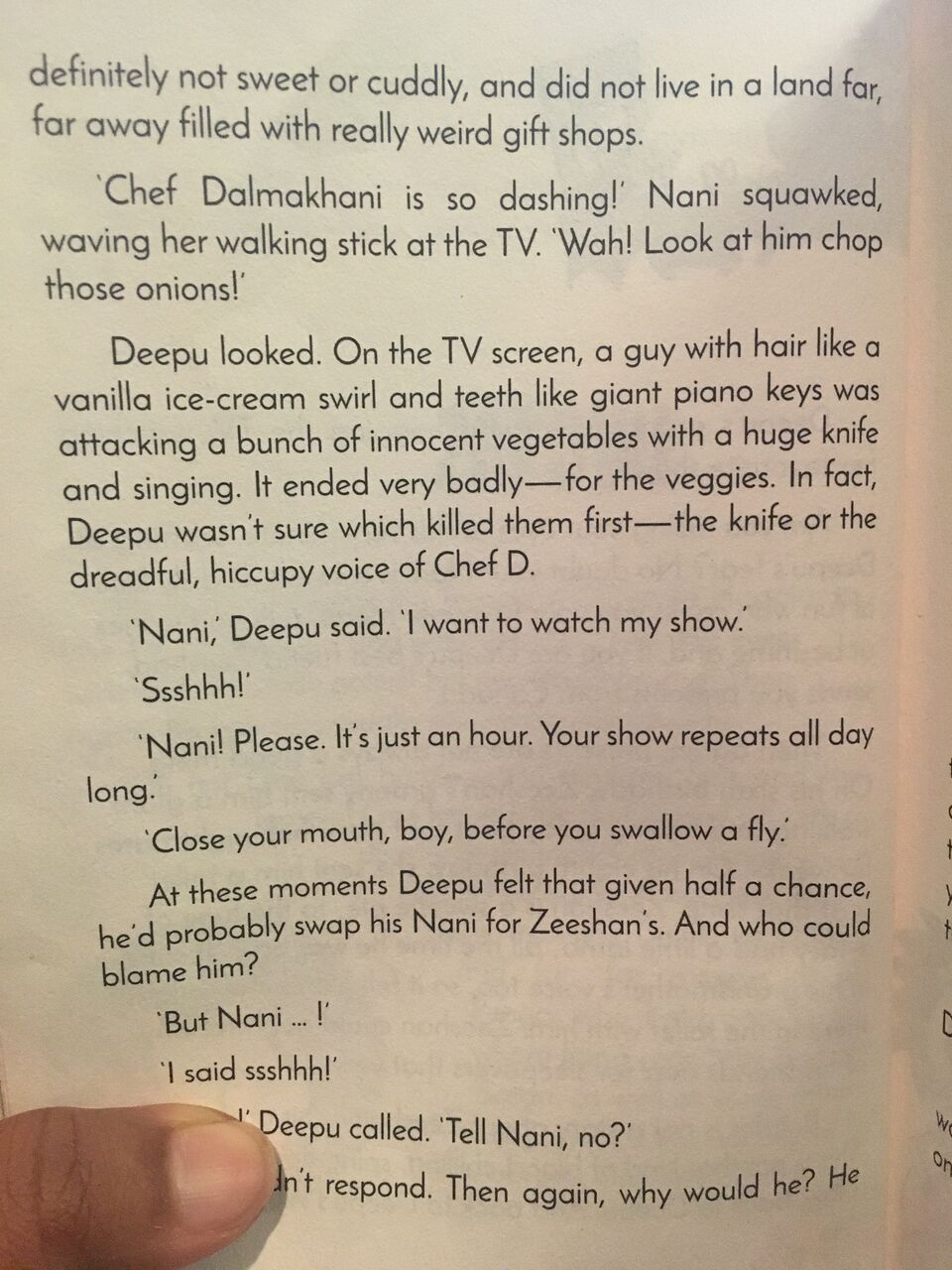 Highly Recommended

This book is recommended for middle readers. It could be an ideal way to introduce grade school kids to chapter books! It has all the elements that make for fun and exciting reading and leaves us wanting more.

Well, don't think twice, go and get a copy of this hilarious Ninja Nani series about Deepu and his supercool Ninja of a Nani today! You can read this sampler from this laugh riot to get a glimpse into the awesome writing by the author here!

Buy Now