Book Review: Ninja Nani and the Zapped Zombies written by Lavanya Karthik and published by Duckbill
posted by Divya , August 29, 2018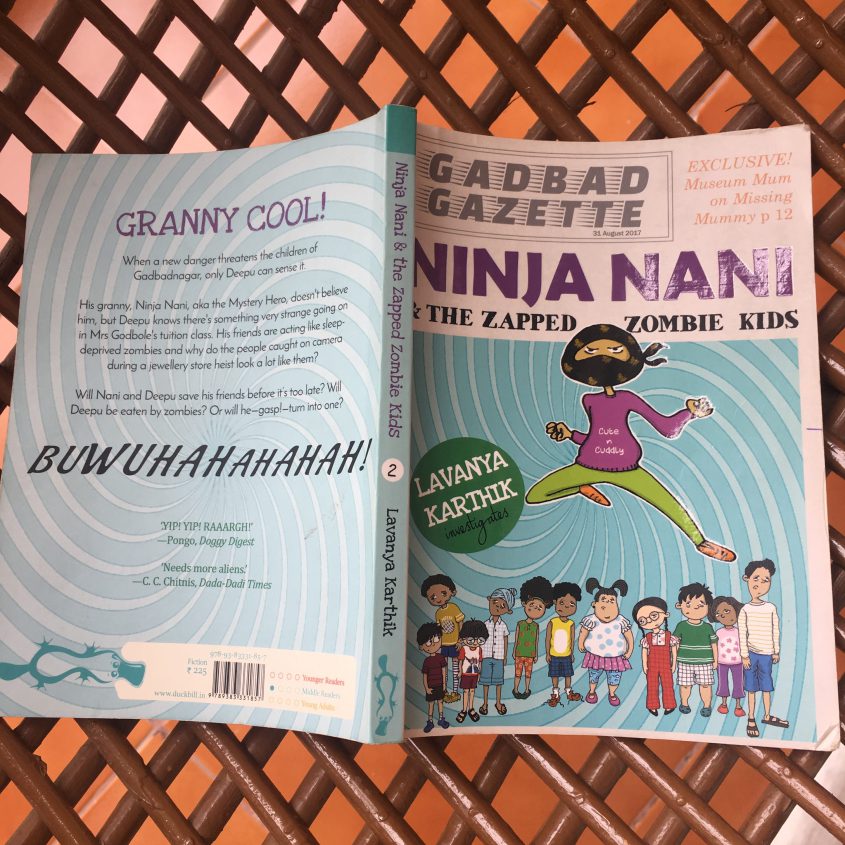 The second in the Ninja Nani series written by Lavanya Karthik and published by Duckbill, this book is hilarious, fast-paced and gripping, with the villain hiding in plain sight!

Ninja Nani and the Zapped Zombies is the second book in the Ninja Nani series, but also a standalone book in itself.

This is another exciting story from the amazing Lavanya Karthik about Deepu and his grandmother - the most unlikely, yet very effective crime-fighting duo ever!
From the Back Cover

Granny Cool!

When a new danger threatens the children of Gadbadnagar, only Deepu can sense it.

His granny, Ninja Nani, aka the Mystery Hero, doesn't believe him. However, Deepu knows there's something very strange going on in Mrs. Godbole's tuition class. His friends are acting like sleep-deprived zombies and why do the people caught on camera during a jewelry store heist, look a lot like them?

Will Nani and Deepu save his friends before it's too late? Will Deepu be eaten by zombies? Or will he -- gasp -- turn into one?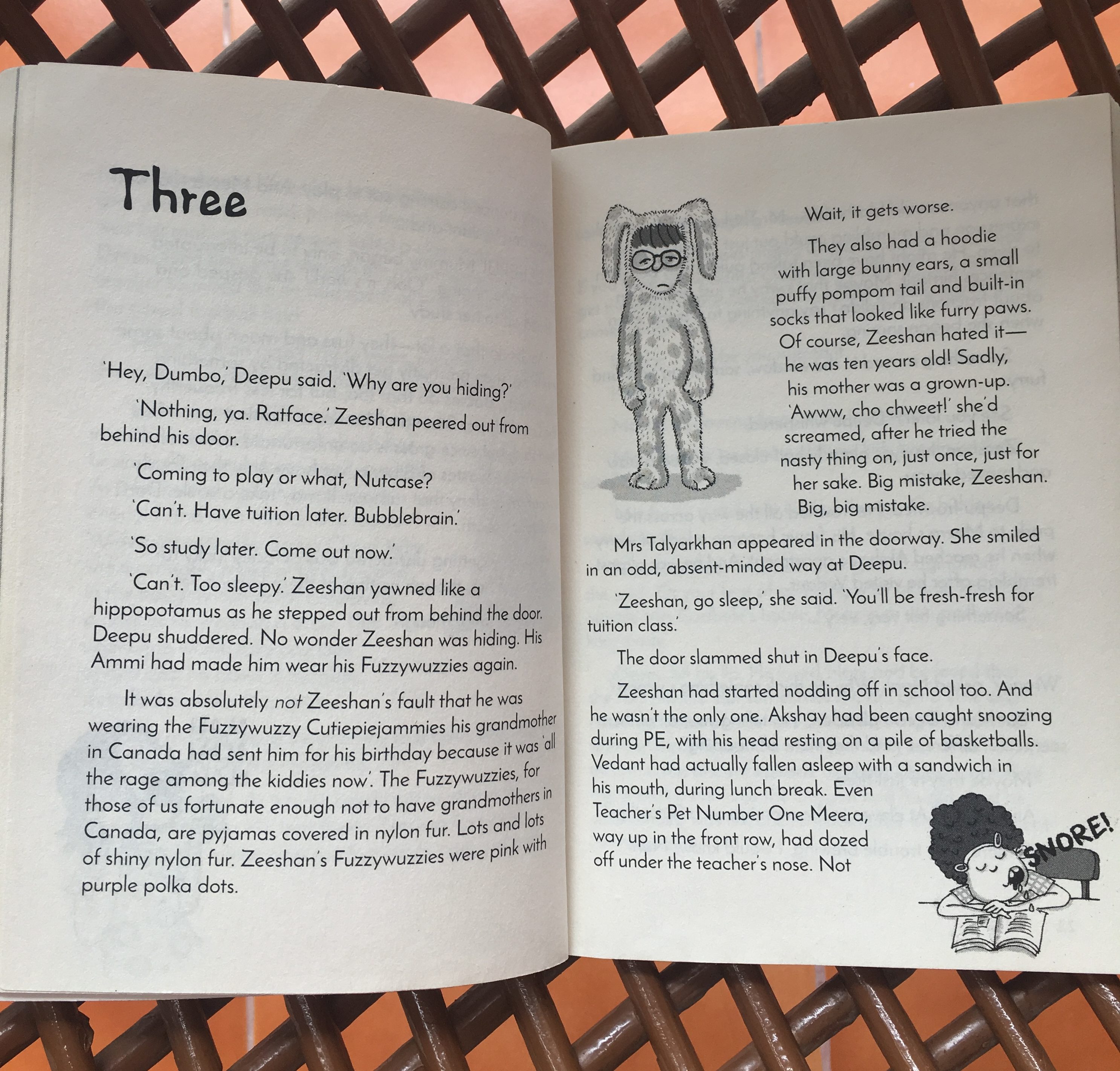 What we liked about this book!

There is a subtle underlying message that comes with the humorous text from Lavanya Karthik. Zapped Zombies from Duckbill Books is no different!

Even though my daughter and I probably enjoyed the gripping and engaging text of the first book, Ninja Nani and the Bumbling Burgers slightly more (read our review here), this one is a great read on for kids nevertheless. After all, one tends to get very fond of Deepu and Nani. We always root for them and support them for the journeis that lie ahead.

The humor element is intact even in this book. It also has some new witty and funny characters to help carry the story along. Ninja Nani and the Zapped Zombies is recommended for middle-level readers.
Buy now!
Liked this article? Subscribe to our Weekly Book Love newsletter. You will receive a weekly digest of all the latest children's book titles, book lists, must-reads, giveaways, activities, latest releases and more! Subscribe now