Learning Hindi with My Daughter: Two Wonderful Books
posted by Preethi Chandrasekhar, March 13, 2019
Looking for beginner's books to reading and speaking Hindi? We give you two perfect books on learning and understanding the language.
Every summer, my now 8 yr old daughter and I will come up with a wishlist of things we want to learn and do each summer that we cannot get to during the school year.
For my daughter learning Hindi and Tamil has always been on her list. While she has a great passive understanding of Tamil, which is my mother tongue as well as my husband's; Hindi she doesn't understand at all since we did not talk to her or each other in the language. My husband and I are from Mumbai and fairly fluent in Hindi, but we just never really communicate with each other in Hindi except to use it as a "secret" language.
In trips to Mumbai to visit grandparents, my daughter watches Chota Bheem in Hindi or has to communicate with someone who would have asked her a question in Hindi and she usually feels like she should learn the language and asks me to teach her. But where to start?
Reena Bhansali, founder of Hindi by Reena had written an article for Toka Parent about why Hindi classes need to teach the script last. This article was always at the top of my mind. My daughter needed vocabulary before I could teach her to read and write Hindi or send her to a class to learn the same.
When Reena sent us her first book My First Hindi Words, we were really excited to try it out!
My First Hindi Words by Reena Bhansali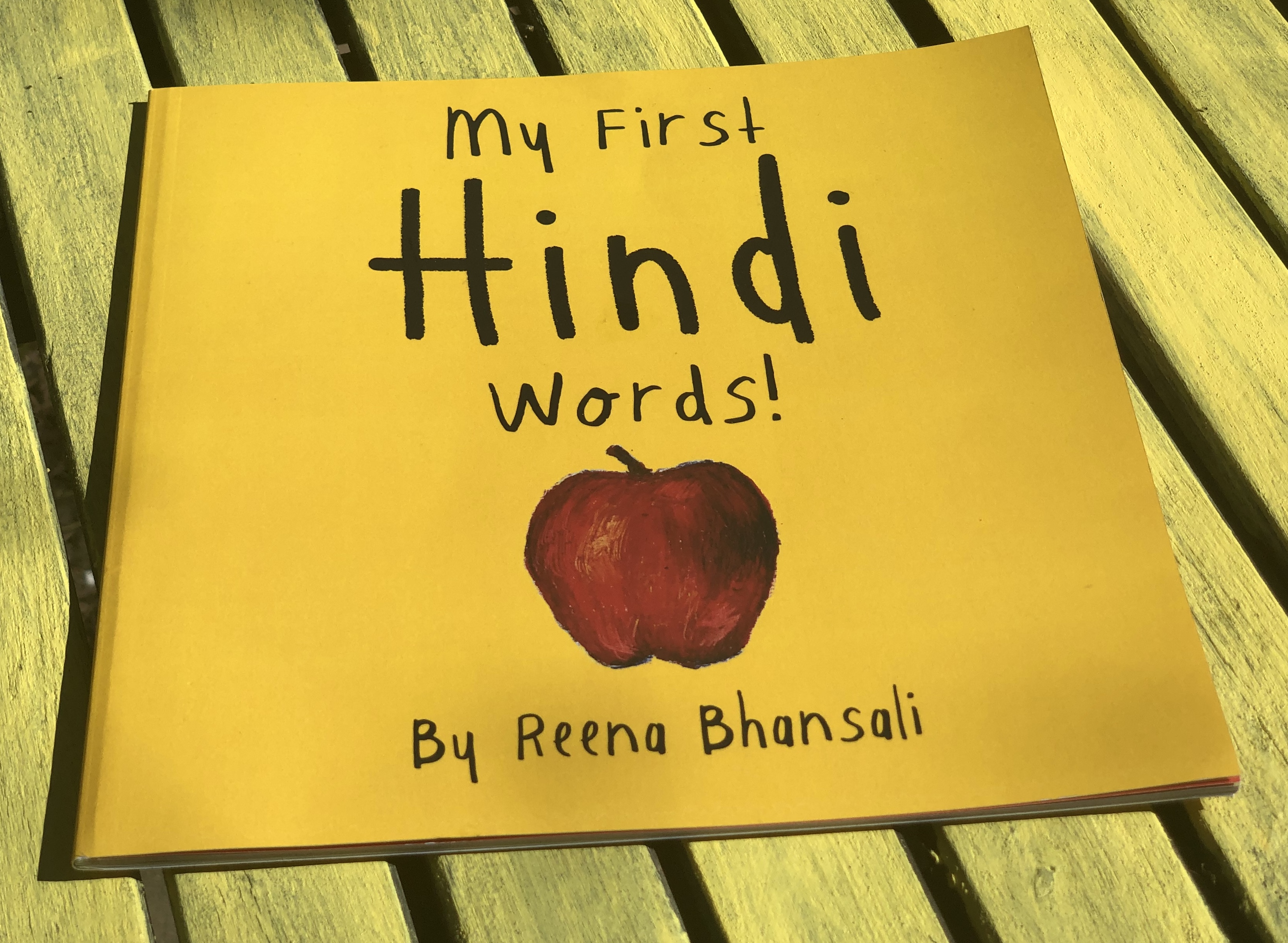 The book is simple, fun and colorful and what I noticed was that my daughter was not intimidated to pick it up and glance through it when I had left it for her to read. Each page has a colorful background with an object in it and the word to describe it in Hindi (but written in English).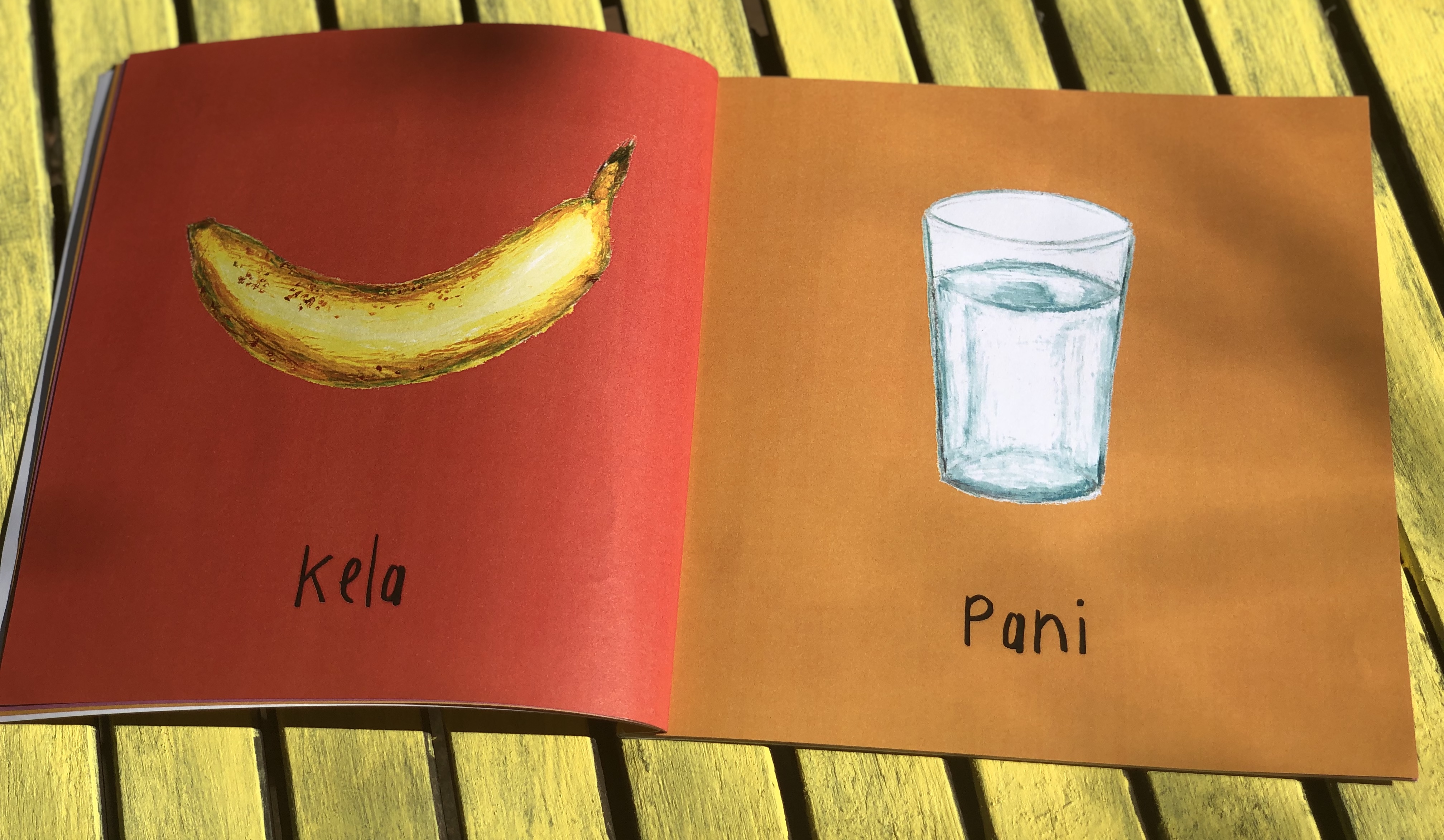 This meant that my daughter could pick it up herself and use it as a reference. The other day, she was walking around yelling "Silly, Billi" at our cat. Then she confirmed Billi really did mean cat in her My First Hindi Words book! Perfect!
We are well on her way to cross the first barrier; learning a few words, not worrying about the accent, and using that word in a sentence, albeit a "silly" one.
If you are just starting out on your Hindi vocabulary journey and need a book that holds your child's interest and meets them where they are without intimidating them with the Hindi script and complex words, this is a must-have in your library!
Buy Now:
An ABC Rhyming Book of Hindi Language and Indian Culture
Illustrated by Farida Zaman
This book has been in our library for a while, a great introduction to Hindi words from A to Z - from Akaash to Zukaam! There is a new word introduced for each letter of the alphabet. The word is written in Hindi script and English. It is accompanied by a little rhyme in English that incorporates the meaning of the Hindi word. I learned a few words myself like Olay for Hailstones and Lattoo for a spinning top!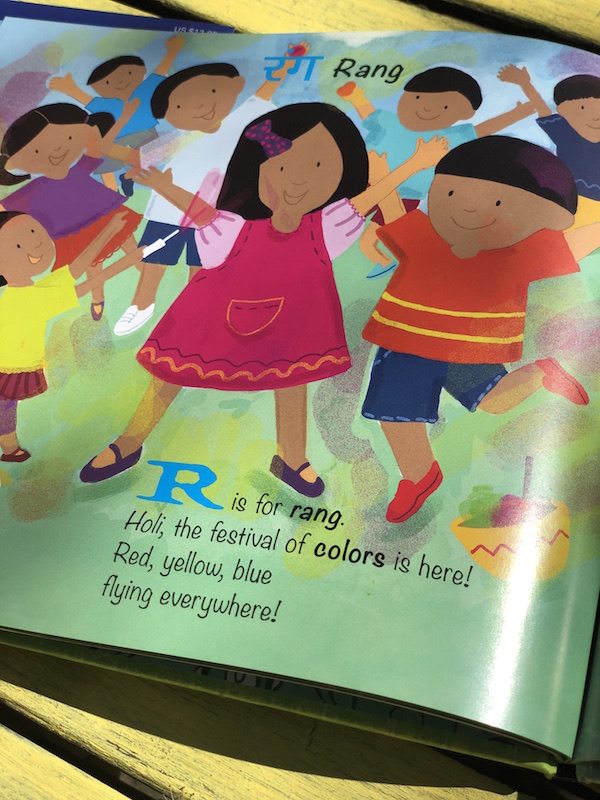 A fun, colorful way to introduce some fun more words in your child's Hindi vocabulary! The illustrations are bright, colorful and full of charm.
Expand your Hindi vocabulary library with this book!
Buy Now: