Now what's the name of that yummy white food from Kerala?
posted by Gomathi Kannan, August 06, 2019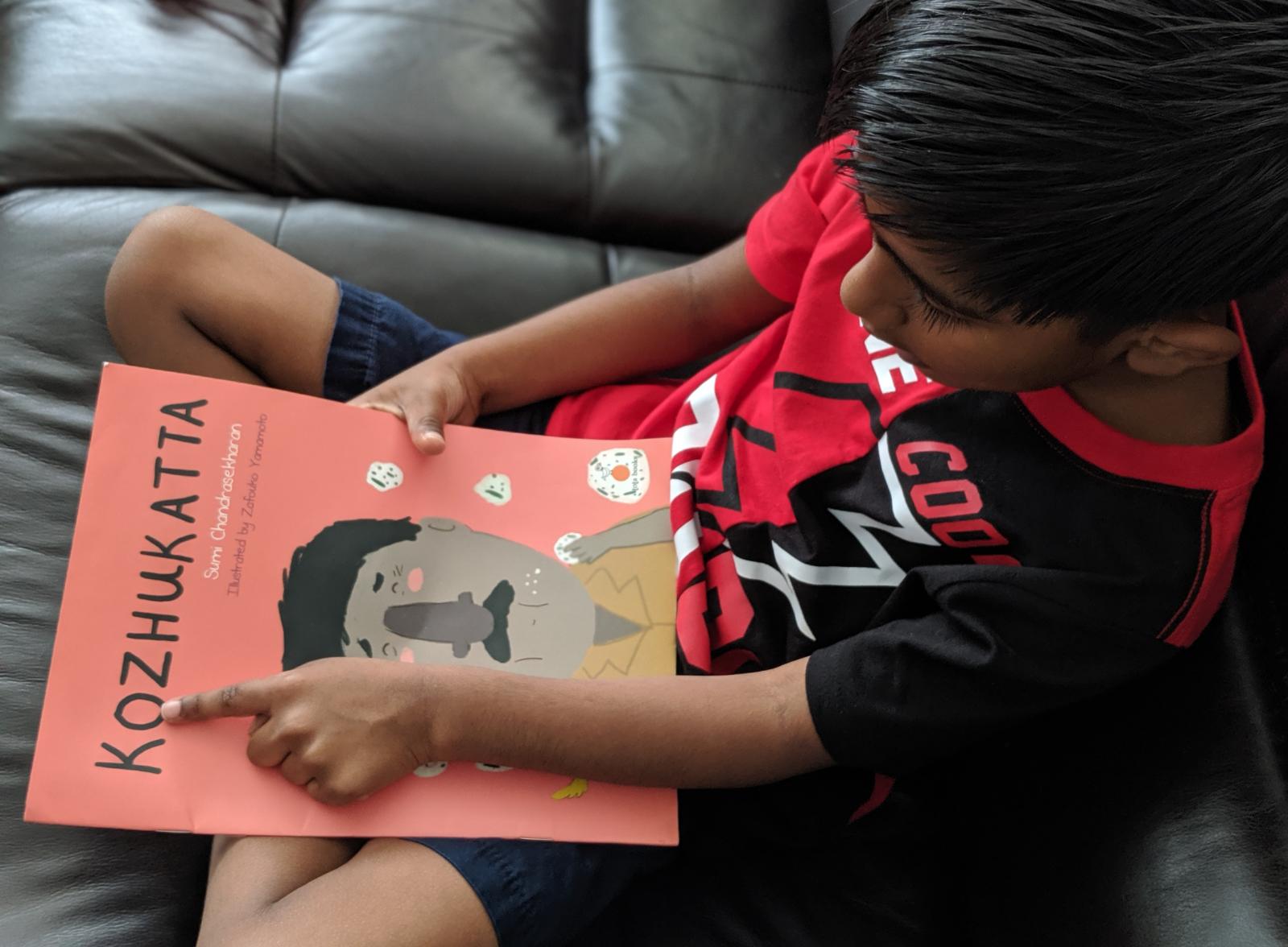 In this masterful and hilarious picture book, Sumi Chandrasekharan writes about an absent-minded foodie in Kerala who just can't remember the name of a food item that is soft and white but oh my, it is so yummy!


Technology rules the world. There is literally no need for remembering anything. Everything is available with just a click. But back then everything had to be remembered. Have you ever wondered the plight of people who are absent-minded? Sumi Chandrasekharan did and came up with this wonderful picture book, 'Kozhukatta'.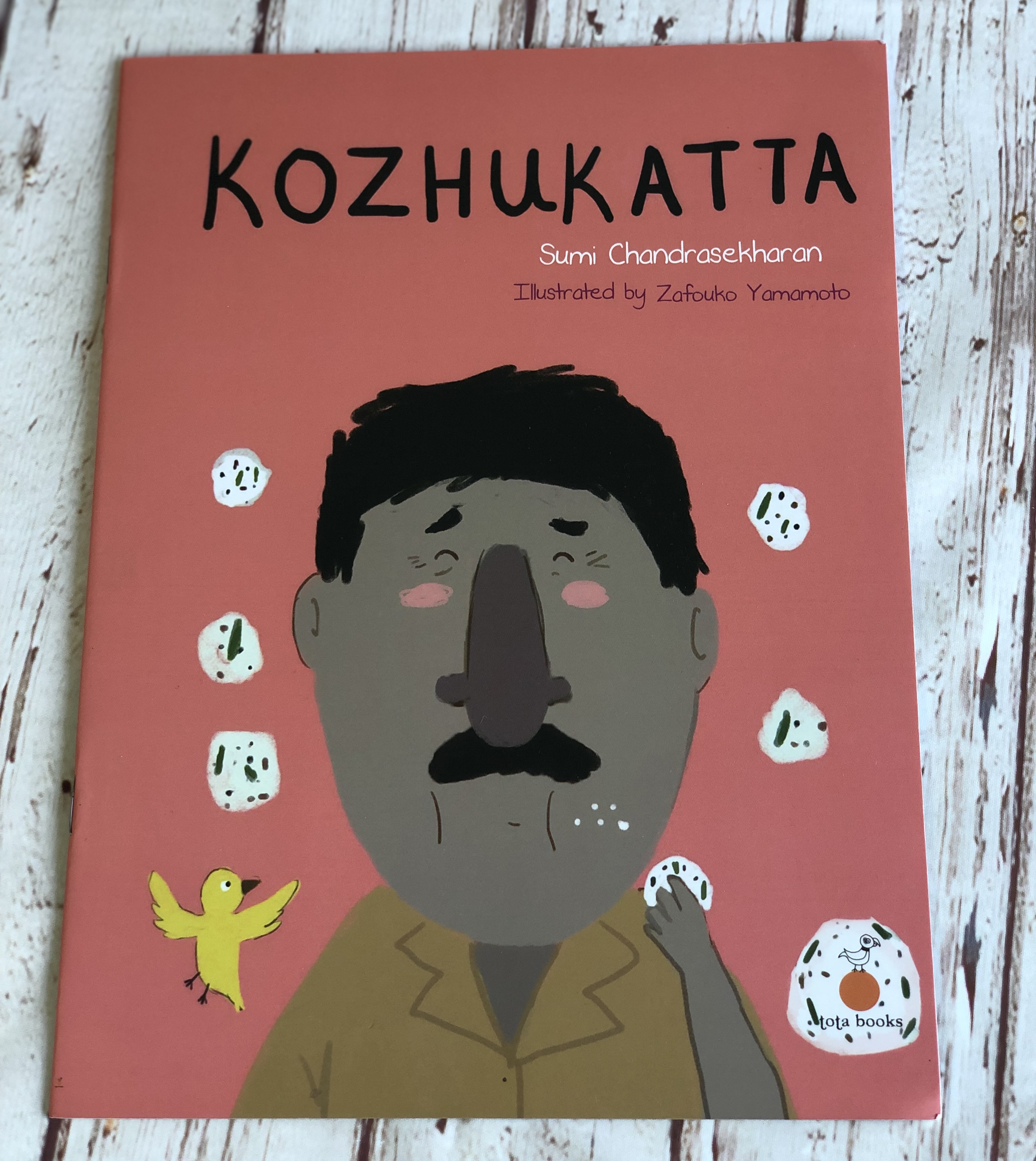 Ponnu, the protagonist of the book 'Kozhukatta' is an absent-minded foodie who lives in Kerala- 'God's own country'. He loves to eat all varieties of indigenous delicacies. He finds a new favorite at his friend's house and tries hard to remember the name to share it with his wife at home. Do his creative ways help him remember the name? Read more to find out.
The amusing way of describing a person who could remember nothing at all is sure to give your kids many belly laughs! It is a great introduction to the food and culture of Kerala.
Zafouko Yamamoto brings out Kerala through pictures in all ways possible. We see houses, boats, autos, buses, coconut trees, bananas, dhotis, and sarees. We loved the human letters of the alphabet (humans posing to form letters) and juggling images. Spotting the birdies in each page was immense fun.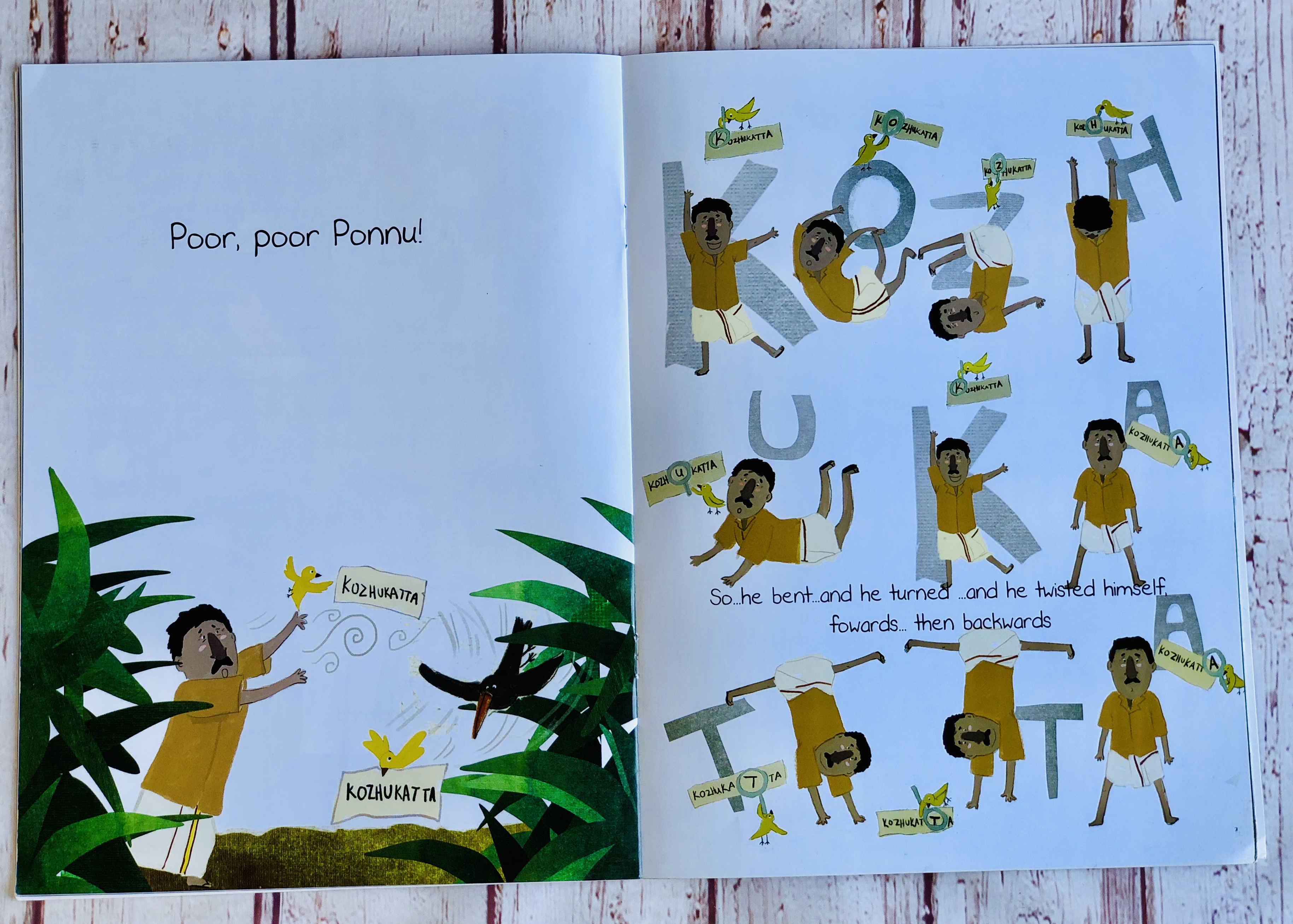 If you are a Keralite living abroad and love to introduce your child to your hometown, I cannot think of a more perfect and fun way to do it, than reading this book to/with them. I'm not a Keralite but my son and I enjoyed it a lot.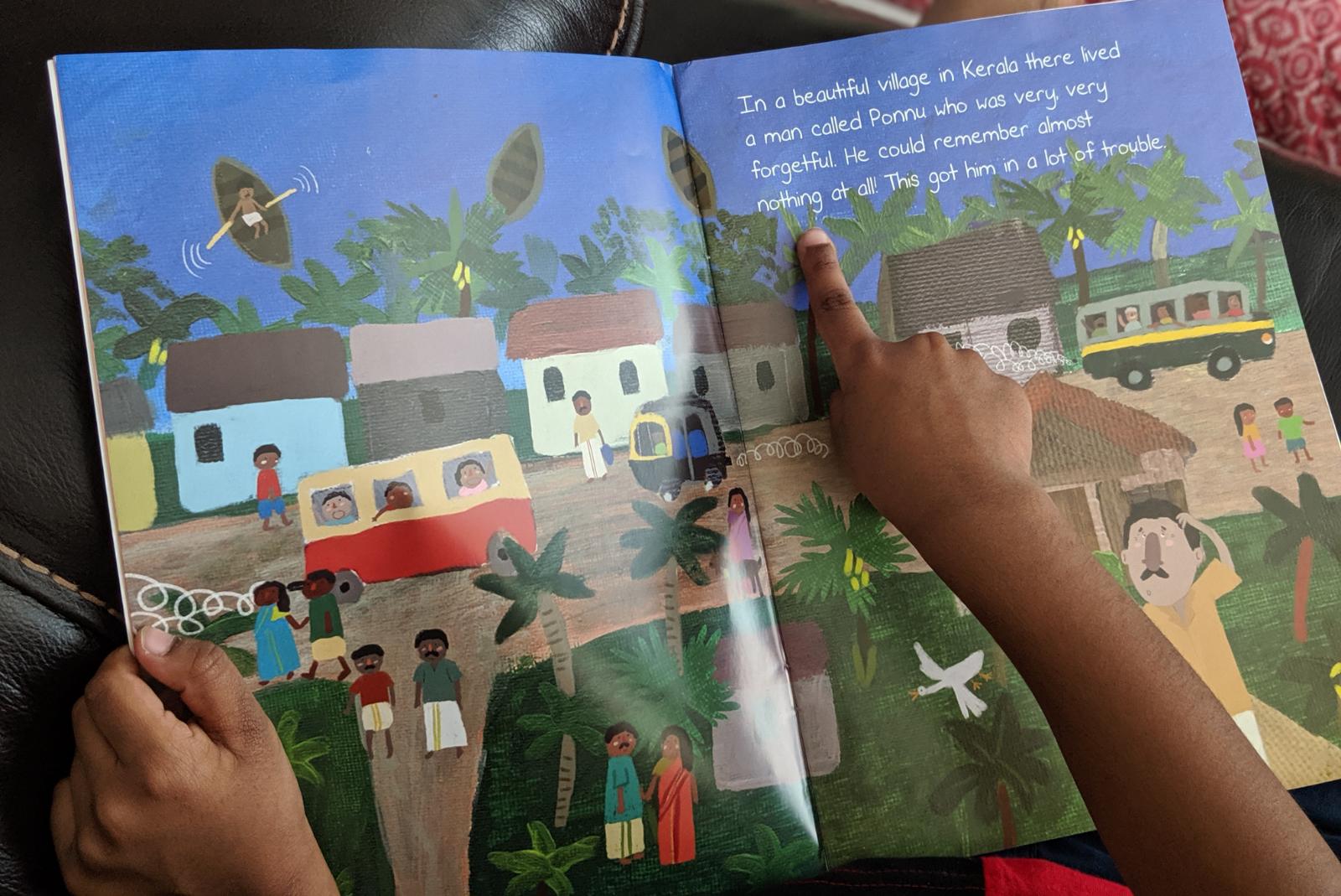 Tip: Have ingredients ready for making kozhukatta before reading this book because it is sure to be followed by "Amma, please make some kozhukattas!"


GUESS WHAT?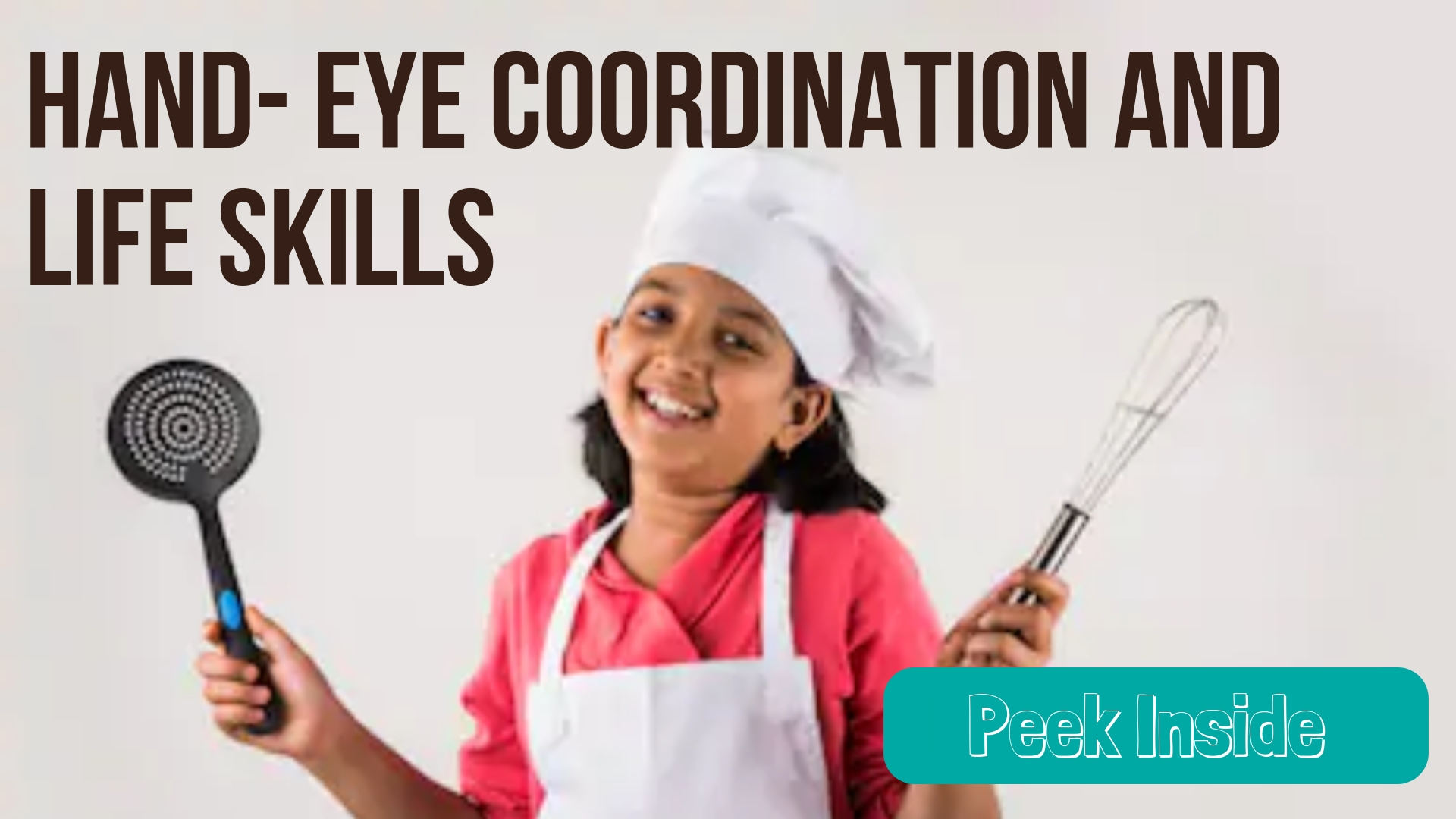 Lick your lips, because this book is our pick for Toka Junior this month! We pair it with a superb activity that combines fine motor skills and creativity. It will also inspire a sense of ownership, and of course, encourage your child to really experiment in the kitchen!