Review: Kabir and the Silver Spoon by Vinita Srimal Garg
posted by Shweta Sharan, March 09, 2018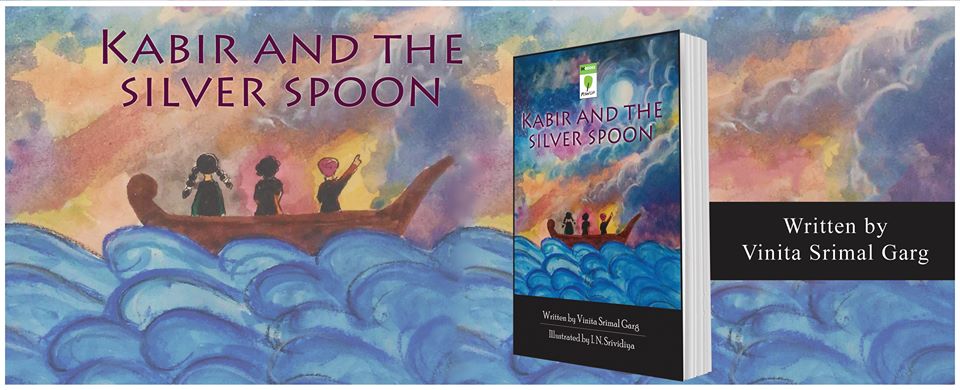 When I picked up Kabir and the Silver Spoon by Vinita Srimal Garg, I completed it in a single sitting. With 180 pages of simple writing, elegant prose and unforgettable plot twists, this fantasy book about an immensely likable boy named Kabir really transported me to another world.

The story begins with Kabir, a 12-year-old boy who accompanies his mother to his naana's ancestral home in Jamwala, Rajasthan. He takes his dog Hingoliya with him. At first, Kabir is upset that he can't stay in Kolkata with his friends. Soon, however, he becomes fascinated with his ancestral home, a haveli with peacocks, camels, and goats. He later learns that before it was transformed into a haveli, there used to be a palace in its place.

Kabir eats all his meals on his family's beautiful ancestral silver ware. One day, Kabir realizes that the silver spoon from the silver ware has magical powers that only he can access. He then discovers that he has a past life that is both mysterious and thrilling. Here is a video trailer of Kabir and the Silver Spoon!

[embed]https://www.youtube.com/watch?v=b09SIgngA_U[/embed]
Kabir goes on the adventure of a lifetime

The best part about Kabir and the Silver Spoon is that it is adventure-packed right from the word go. There is never a dull moment and never a false note. Kabir and his friends conjure yakshas and fly on sea horses. They even have an incredible encounter in the Grand Tataal Bazaar. This book truly has something for everybody. The book's element of fantasy is set in India and takes inspiration from the country's mythologies, with their fabulous tales of adventure.

The way the author describes food in the book brings back our own memories of Enid Blyton! When I was a child, I would often wish that an Indian writer could write about food the way Blyton did, and Garg does just that!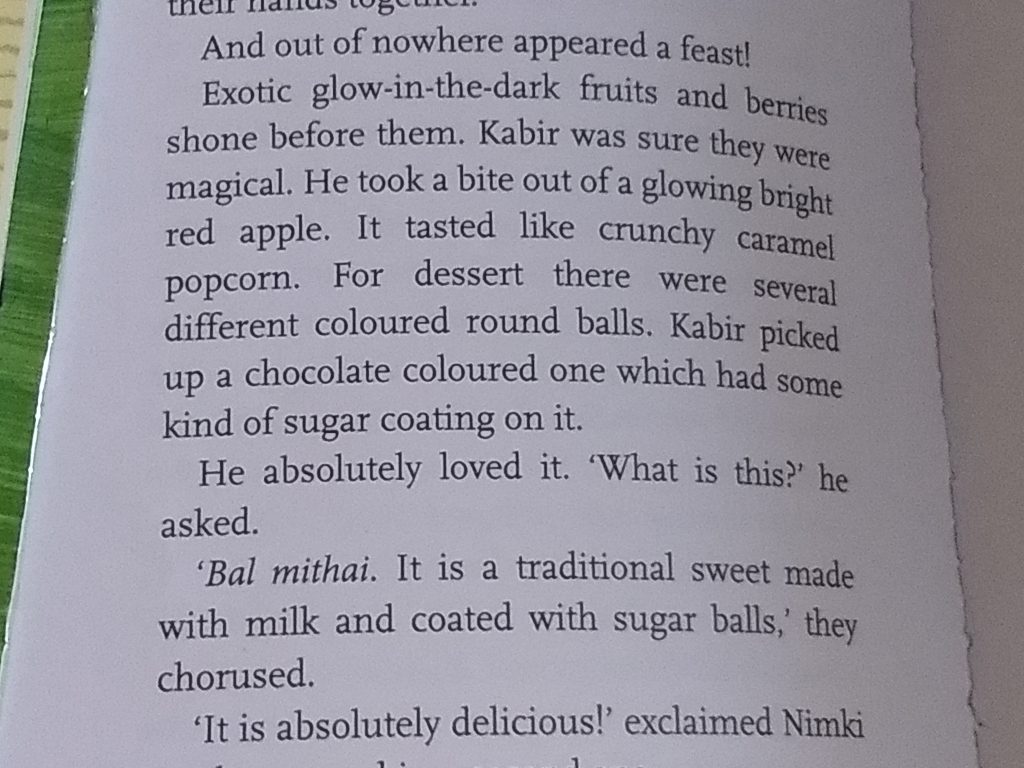 At the centre of the book are the characters and their friendships. The humor that runs through these relationships is both clever and genial. Kabir, Latooriya and Nimki share a special camaraderie. The children also share important friendships with the adults and magical creatures who are part of the adventure. I also loved the setting of the book - the haveli with its yellow standstone and archways, the intricate meenakari paintings, and also the folklore. The setting is rich, vibrant and exciting.

Will Kabir be successful in reclaiming the stolen national treasure of Jamwant, the wish granting tree called Tathastu? Whatever may be the outcome, this is the adventure of a lifetime! Kabir and the Silver Spoon is perfect for children in the 8-13 age group. Of course, this is a broad category. Older kids and adults will enjoy it too.
Interview with the author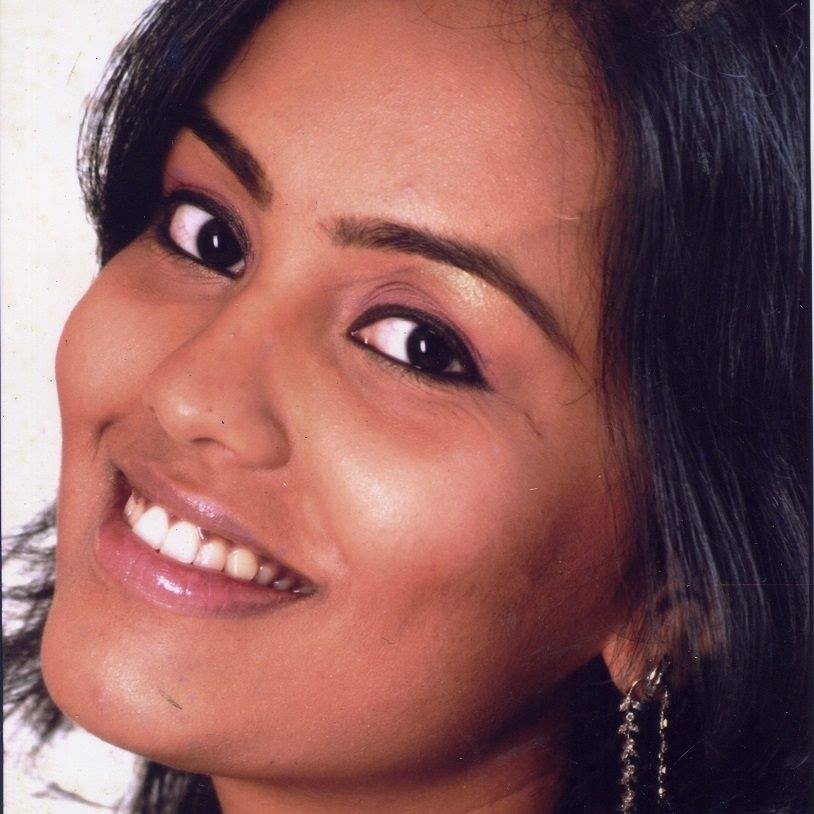 The idea of a magical spoon that talks is simply ingenious. How did it come to you?

I was a new mother when I was writing this book. Traditionally, most of us use these monogrammed silver bowl and spoon sets to feed our babies. It was a gift from my parents. While I was feeding my son one day I just thought to myself what if the monogrammed words change and the spoon starts speaking to him? That would be fun! That was the genesis of the idea.

The setting of the story is as wonderful as the adventure itself. What made you decide to take your story and your characters to Rajasthan and beyond?

Childhood holidays were an annual trip to Rajasthan. So I have borrowed liberally from my own memories.

Do you like working out your plot well in advance or do you write as you go?

I wish I could tell you that I had planned it all in advance, but it really wasn't the case. I mostly worked on the go. My stint in television production I think kind of influenced the style of writing. The writing is mostly episodic with twists at each turn to hopefully keep the reader engaged.
Influenced by the Mahabharatha

It's great to read a children's fantasy book that mines Indian culture. Which part did you like researching the most?

I did not specifically research for this, but a huge influence for me is the Mahabharata. The Mahabharata is such a strong influence on anybody who wants to even borrow characters from Indian mythology. Most of my characters are however imagined.

Who are the writers who have influenced you?

For a children's author I think Enid Blyton, always. Her writing is an instant pick me up. Even now when i reread her books I feel am transported back to my childhood.

What's next in the pipeline? Will you write a sequel to Kabir? Or will you want to discover something totally different?

A sequel to this is in my mind somewhere... now comes the challenging part of penning it down.

Kabir & the Silver Spoon - Worldwide Giveaway!



Image credit source: The Official Facebook Page of Vinita Srimal Garg