How To Raise A Reader?
posted by Toka Box Editorial Team , August 09, 2017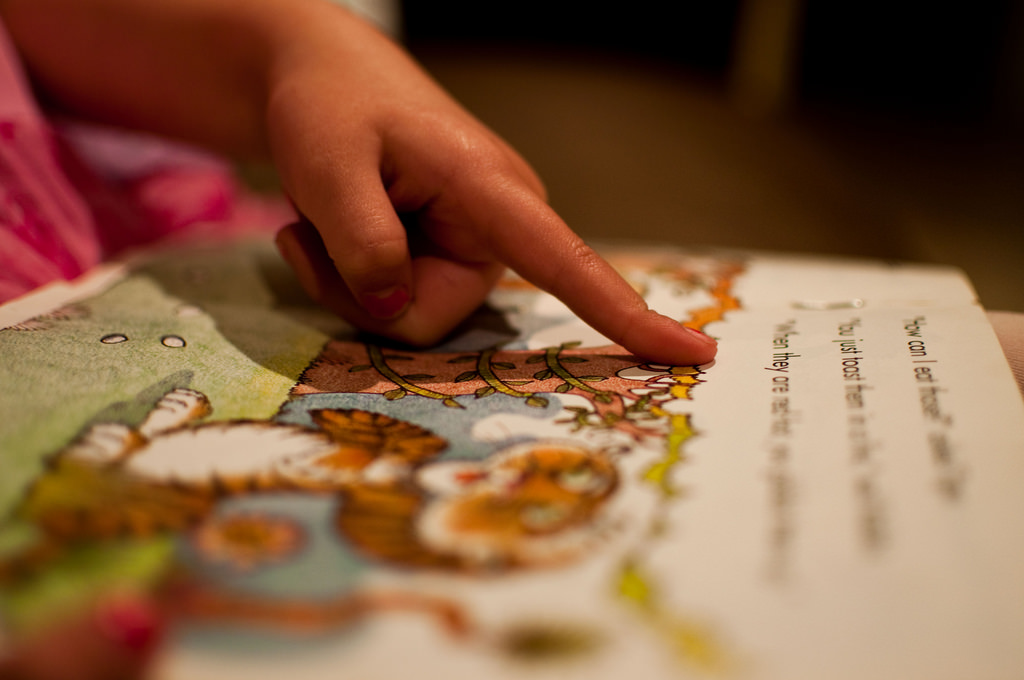 The benefits of reading are indisputable and the task of raising a young reader is monumental. Here are some ways to help parents raise young readers.
BOARD BOOK TIME - Babies and Toddlers

You've probably heard it many times, but here it is once more because it's true: It is never too early to read to your child. Extensive medical and child developmental research has proven the value and the need for early literacy in children. There are several options both in terms of content and physical structure that caters to babies and infants - cloth books, board books, water-resistant bath books, and books with textures, reflective surfaces, and sensory buttons. Here's what to do besides having access to books:


Talk and sing (use finger-play too) to your child every day
Read aloud several times in a day, not just bedtime
Point to pictures, text, and things around you
Touch and turn the pages consciously while you read
When

you

read, give your child a book too
Let them handle books and interact with them (even if it means holding it upside down or using it for a little chewing!) - never give them a negative association by grabbing a book out of their hands.
Introduce a variety of books to see what interests your toddler - wordless books, pop up books, story vs concept, photography-based books


These will give your baby her first exposure to the anatomy of a book - book covers, pages, text, and images. They are also the first step towards print awareness and language building. Besides, it will be her earliest introduction to a life-long friend!
THE PICTURE BOOK AGE - Preschoolers & Early Readers

Let's never underestimate the power of picture books - they are one of the most influential mediums for children. In a picture book format, half the story is told through complementing the art. When children are at a stage they cannot read independently, this becomes essential. Illustrations are a gateway not just to art, but to learning through details as well.

I'm always in awe of the multitude and diversity of themes that come in picture books - from everyday silliness, values, universal emotions, childhood challenges, growth milestones, history, magic - you name it, there's a book (mostly well-written) on it! Here's what more you could do at this stage -


Read aloud every day, a routine (time) is great
Never forget to read the title and the names of the author and illustrator
Handpick books with style or themes that interest your child, go beyond concept books!
Make story connections with real life, place, or event
Make it interactive - guessing or changing the ending, takeaways, story extensions
Use it as a tool for phonological and letter knowledge, and for vocabulary building
Go to local early literacy classes, author visits, read-aloud events, book launches, and more importantly the library!
Read around you - traffic signs, store-front names, magazine covers, and so on
CHAPTER BOOK PHASE - Early Readers and Lower Elementary Kids

Your child is reading, yay! But don't stop reading to her. They are two different things. Your child is probably discovering and getting acquainted with the pleasures of independent reading. Do your best to keep it going. Here are a few ideas:


Read to your child, a chapter now and then or when you see him struggling
Read the same book in parallel on your own, so you and your child can have a conversation on the characters and plot, and make it a fun experience
Know your child's interests and pick out more in the same genre
Play word games to reinforce reading skills
Continue to create a literacy-rich home - have books on the coffee table and bedside, maps in the car, a dictionary in the family space, recipes, posters and lists on the walls, and newspapers and magazines around the house
Have read-a-book-and-watch-the-movie planned often - kids love watching characters come alive, and usually works as a subtle incentive to read more
Work on book-related crafts
Have books at parties - games with titles and characters, literary quizzes, book exchanges instead of gifts, dress up as main characters - use every excuse to make books and reading fun!


The most beautiful aspect about raising a reader is how much you can rely on books as parent - to soothe and calm your baby, for bedtime routines and wonderful stories, for milestones like potty-training or first day of school, and for nurturing virtues, and most importantly for creating a lifelong love for learning in your child!

Featured Image Source: Flickr
Penned by - Author Meera Sriram