Science Says - Encourage Your Child To Develop A Hobby
posted by R's Mom , January 20, 2016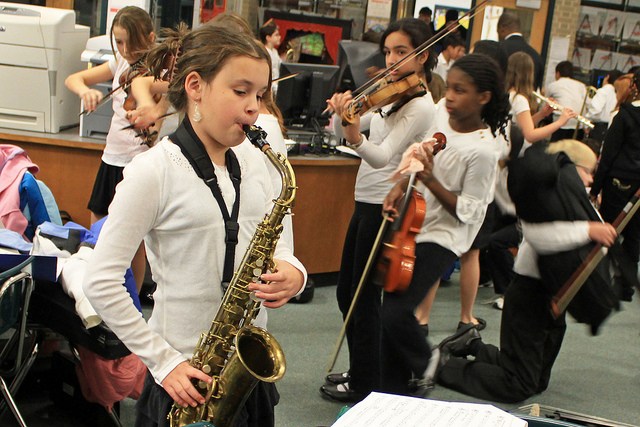 The other day, I met up with a lady in the office. She was talking about how her 3-year-old son was put on stage for a dance performance and she was so impressed by the way he danced midst older kids. I could hear the pride in her voice and I told her that perhaps she should consider putting him in some nearby classes to tap his talents. She seemed a bit reluctant since she thought it would interfere with his 'studies' as he grew older.

I told her that it would, in fact, be a good break from studies and kids who develop hobbies tend to do better in their academics and have a better overall well-rounded personality.

In fact, as per a study, undertaken by the University of Vermont College of Medicine

Children who play the violin or study piano could be learning more than just Mozart. Musical training might also help kids focus their attention, control their emotions and diminish their anxiety.
If a child develops a hobby, it just gives him/her a right break midst the gruesome academic schedule they have. I remember loving to go to my dance class when I was a kid. Three times a week, for two hours in the evening, I would love to dance to the beat of the music and that my dance teacher was an awesome person, helped as well!

Hobbies are an excellent way to rest and relax which in turn benefits a child's mental health. Hobbies can also teach kids very valuable skills like sharing, caring, focussing, and even figuring out what exactly they want to do in life!

According to the brainy-child website,
Hobbies could be very entertaining and thrilling. Hobbies can also be motivating and encouraging. Parents can help their children enjoy what they do with their hobbies. The main goal is to tap in to their pool of talent and skills to develop further expertise, so that they can turn the expertise into professional achievements. Hobbies in children form the basic building blocks of life. Helping your children choose a good hobby and develop it over time can provide a number of benefits. These benefits could be either physical or mental like:
Development of critical thinking and cognitive skills.
Development of imagination.
Use it as a tool to enjoy life.


Academic experts believe that developing hobbies can help your children with a series of benefits like:


Developing the value of patience.
Learning how to manage life, both personal and professional.
Develop the quality of willpower, dedication, concentration, and determination.
Accomplishment or achievement of different feats
Learning a hobby or other complex task in childhood with assistance from a trusted adult may help guard against the emergence of a personality disorder (PD) later on in life, reports a study in the current issue of the journal, Development and Psychopathology.

So for a stress-free enjoyable childhood and a great adulthood life, do encourage your kid to take up a hobby he or she enjoys. Let them explore what they like. Give them multiple options. We don't need to send them to 10 different extracurricular activity classes. We just need to nudge them towards the one they have a preference and liking.

We will be giving them the gift of enjoyment for life!